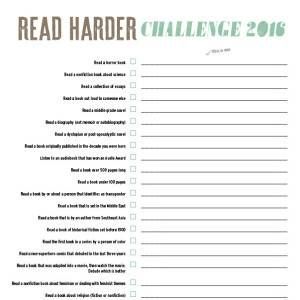 Events
Join Us for Read Harder Book Groups in January
Happy new year! Here are my recommendations for starting off 2016 on the right reading note:
Step 1: Check out the 2016 Read Harder Challenge.
Step 2: Come hang out with us at one of our ten Read Harder Book Groups (exact details below)! Or, if there isn't one local to you, join our Goodreads group.
Step 3: Bask in the glory of all the new books on your TBR list.
See you soon, at:
Vancouver, BC, 1/14 (new!)
New York, NY, 1/16
Los Angeles, CA, 1/16
Glasgow, GB, 1/16
Boston, MA, 1/16
Portland, OR, 1/17 (new!)
Philadelphia, PA, 1/17
Houston, TX, 1/17
Washington, DC, 1/17
Chicago, IL, 1/21