Lists
19 Hygge Books Perfect To Curl Up With On A Winter Night
This content contains affiliate links. When you buy through these links, we may earn an affiliate commission.
The concept of hygge has long been a part of Danish culture. It burst into the zeitgeist across the Atlantic about a year ago, and non-Danes have been trying to pronounce it correctly ever since (it's hue-guh, for the record). It's one of those words that can't be directly translated to other languages, partially because it's more of a feeling than a thing. Perhaps the closest we can get is cozy, though that doesn't quite describe the entire Danish philosophy. Hygge is the term used to acknowledge a feeling or moment as charming or special. Depending on who we are and what we find most comforting, hygge can occur alone or in groups; at home, or on the town; and can be as simple as a cup of tea and a good book. Basically, hygge is a way to lean into shorter, colder days by enjoying being indoors. If you're wrapped up in a blanket with a cup of tea and some candles burning, whatever you're reading may be considered a hygge book.
This guide is here to help you find books about hygge. While the whole idea of hygge is that there's no right or wrong way to do it, these hygge books can provide visual and written inspiration for you to embrace your inner Dane. Note: as this is a particularly Nordic tradition, the authors of these books are mostly white. Let us know in the comments if you know of similar books by authors of colour!
Hygge BOOKS For BEGINNERS
These hygge books offer an introduction to the concept, using anecdotes, images, and illustrations to help explain the philosophy to those who may not have grown up with it.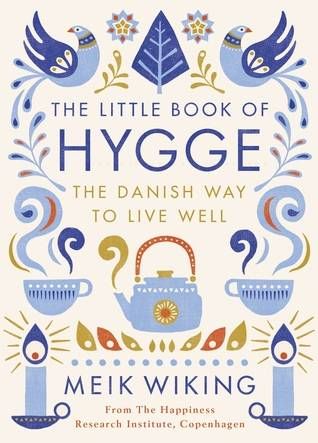 The Little Book of Hygge: The Danish Way To Live Well by Meik Wiking
This popular, and adorable-looking book is an intro to all thinge hygge. Meik Wiking, CEO of the Happiness Research Institute in Copenhagen, shares what he's learned in his years studying the magic of Danish life. This book can help you in all things hygge, from picking the right lighting and planning a dinner party through to creating an emergency hygge kit and even how to dress.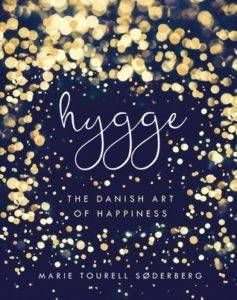 Hygge: The Danish Art of Happiness
by Marie Tourell Søderberg
The author, an actress and hygge aficianado, has travelled all over Denmark to create the perfect guide to cooking, decorating, entertaining and being inspired the hygge way. Full of beautiful photographs and simple, practical steps and ideas to make your home and life both comfortable and cheering all year round, this book is the easy way to introduce hygge into your life.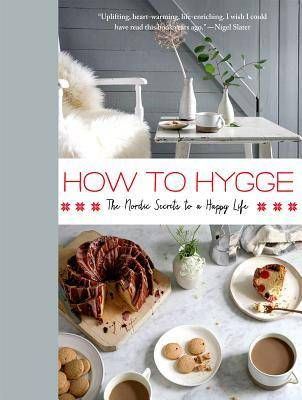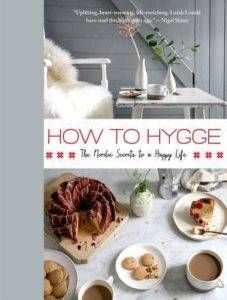 How to Hygge: The Nordic Secrets to a Happy Life by Signe Johansen
Chef and author Signe Johansen presents this fresh, informative, lighthearted, fully illustrated how-to guide to hygge. It's a combination of recipes, helpful tips for cozy living at home, and cabin porn: essential elements of living the Danish way—which, incidentally, encourages a daily dose of "healthy hedonism." Who can resist that?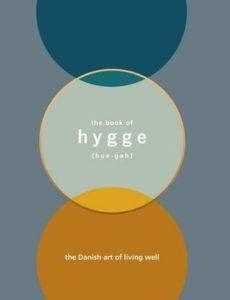 The Book of Hygge: The Danish Art of Living Well by Louisa Thomsen Brits
This beautiful little book delves into the philosophy of hygge itself to help readers find and embrace hygge every day. Make a pot of coffee, relax in your favourite chair and discover for yourself how life is better with hygge.
Hygge Memoirs
These hygge books provide the viewpoint of someone who, perhaps like the books' readers, is discovering hygge as an outsider.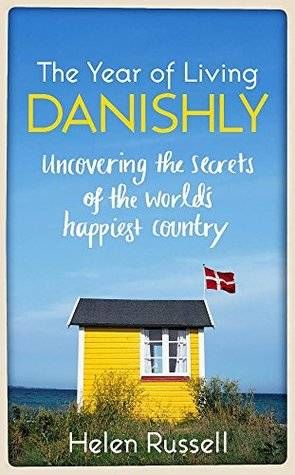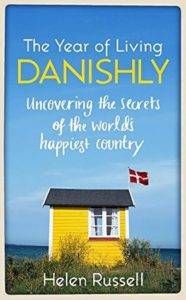 The Year of Living Danishly: Uncovering the Secrets of the World's Happiest Country by Helen Russell
When she was suddenly given the opportunity of a new life in rural Jutland, journalist and archetypal Londoner Helen Russell discovered a startling statistic: the happiest place on earth isn't Disneyland, but Denmark, a land often thought of by foreigners as consisting entirely of long dark winters, cured herring, Lego and pastries. What is the secret to their success? Are happy Danes born, or made? Helen decides there is only one way to find out: she will give herself a year, trying to uncover the formula for Danish happiness.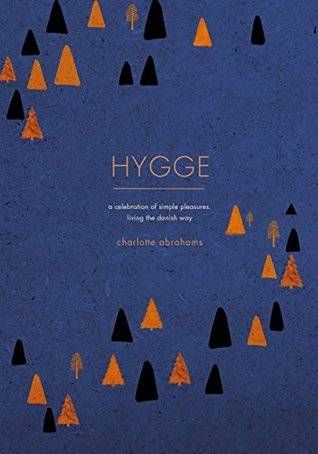 Hygge: A Celebration of Simple Pleasures. Living the Danish Way by Charlotte Abrahams
With two divorces behind her and her 50th birthday rapidly approaching, journalist Charlotte Abrahams ponders whether it's hygge that's been missing from her life. This book weaves weaves the history of hygge and its role in Danish culture with her own attempts, as an English woman, to embrace a more hygge life. In this beautifully written and stylishly designed book, she examines the impact this has on her home, her health, her relationships and, of course, her happiness.
Hygge BOOKS FOR COOKS AND CRAFTERS
Food, decoration, and handicraft can be important parts of a hygge lifestyle. These hygge books, mostly written by Danish authors, help provide recipes, patterns, and inspiration so you can get hands-on with your hygge.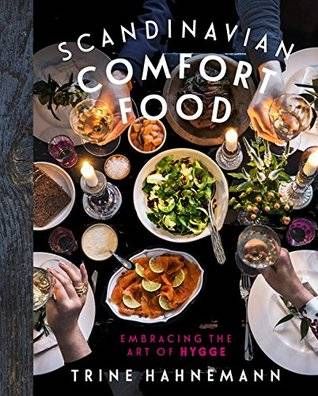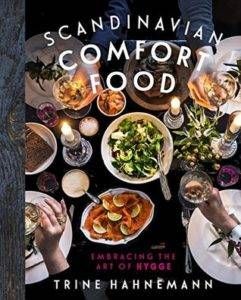 Scandinavian Comfort Food: Embracing the Art of Hygge by Trine Hahnemann
Trine Hahnemann is the doyenne of Scandinavian cooking, and loves nothing more than spending time in her kitchen cooking up comforting food in good company. This is her collection of recipes that will warm you up and teach you to embrace the art of hygge, no matter where you live.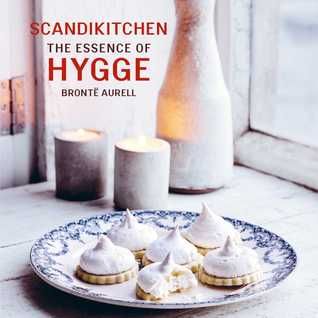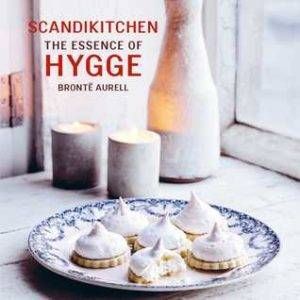 ScandiKitchen: The Essence of Hygge
by Brontë Aurell
Discover the essence of hygge as revealed by Brontë Aurell, Danish owner of London's ScandiKitchen, in this honest and thoughtful guide, which also features some of her favorite recipes from her books, The Scandi Kitchen and Fika & Hygge, to help you enjoy a "hyggelig" time.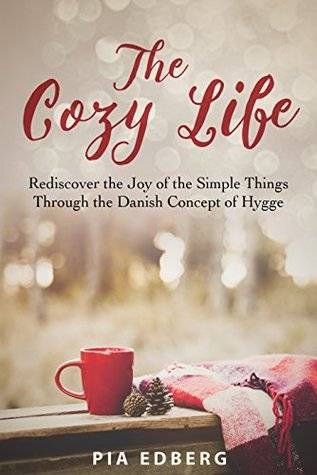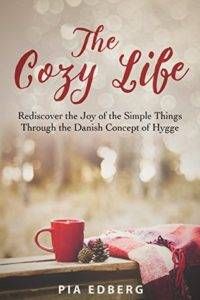 The Cozy Life: Rediscover the Joy of the Simple Things Through the Danish Concept of Hygge
by Pia Edberg
This charming little book, filled with hand drawn illustrations, beautifully addresses that yearning we all have for a more authentic life, created by ourselves instead of external forces.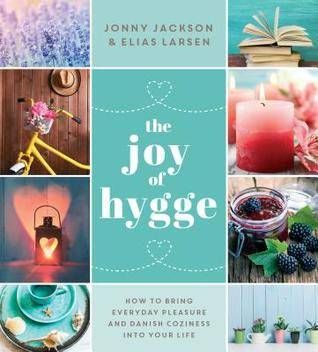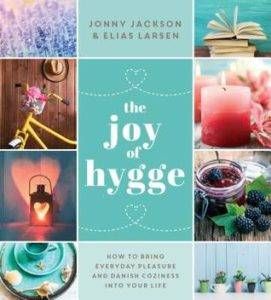 Joy of hygge: how to bring everyday pleasure and danish coziness into your life by Jonny Jackson
This book is packed with recipes to warm you on a winter's evening, craft ideas for decorating your home, and inspirational suggestions for enjoying the magic of everyday pleasures. Learn how to make your life more hyggelig by creating a snuggly pair of hand-knitted socks, filling your house with more light and nature displays, and more!
The Hygge Life: Embracing the Nordic Art of Coziness Through Recipes And Entertaining by Gunnar Karl Gíslason
Equal parts cookbook and lifestyle guide, this cozy little book shows you how to cultivate comfort and contentment and embrace life's small pleasures with the Danish practice of hygge.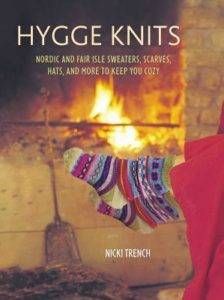 Hygge knits: Nordic and Fair Isle sweaters, scarves, hats, and more to keep you cozy by Nicki Trench
From Shetland to the Faroe Islands, Norway and beyond, there is a shared tradition of knitting intricate patterns in colors that combine and contrast. Whether you have been inspired by watching Danish dramas or you are fascinated by the intricate geometric patterns of Fair Isle, there are designs here that will make you want to pick up your needles and get knitting.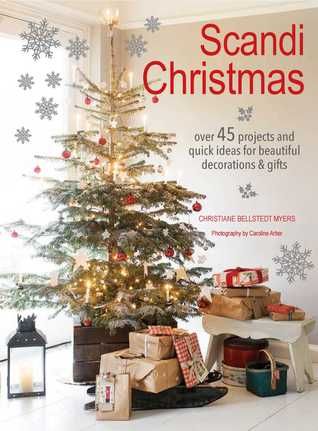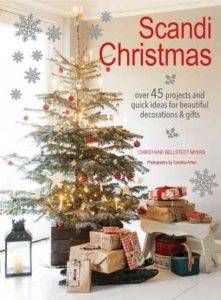 Scandi Christmas: over 45 projects and quick ideas for beautiful decorations & gifts by Christiane Bellstedt Myers
Make the festive season really special and create these stunning step-by-step projects with a Scandinavian flavor, including cards, decorations, garlands, and cozy gifts.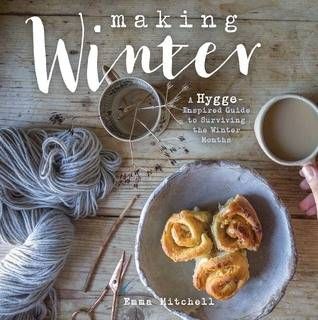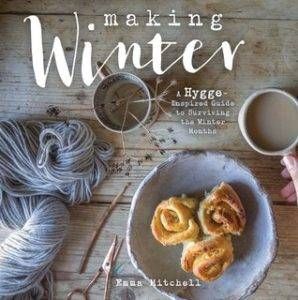 Making winter: a hygge-inspired guide for surviving the winter months by Emma Mitchell
Embrace the warmhearted philosophy of hygge with these 25 creative crafts and recipes, which range from gorgeous trinkets to snuggly woolens and tasty treats. You don't have to be an expert with a crochet hook or a whiz in the kitchen to complete the projects, which include easy-to-follow instructions and photographs.
Hygge BOOKS FOR FICTION LOVERS
With the widespread popularity of hygge, is it any wonder this philosophy has spilled over into the world of fiction? These hygge books tell fictional stories that hinge on the life-changing choice to adapt a hygge lifestyle.
The Hygge Holiday by Rosie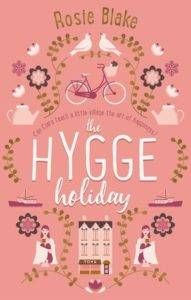 Blake
It's autumn in Yulethorpe and everyone is gloomy. It's cold, drizzly and the skies are perma-grey. It's in this setting that free-spirited, hygge Clara butts heads with business-oriented Joe. Can a man who answers emails at 3 a.m. learn to appreciate the slower, happier, hygge things in life—naps, candles, good friends and maybe even falling in love?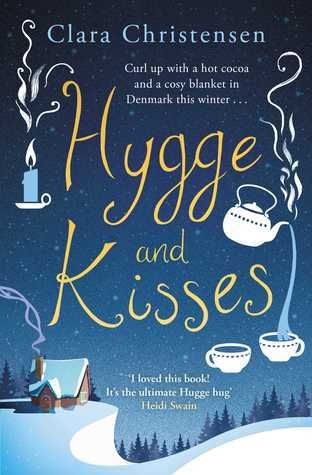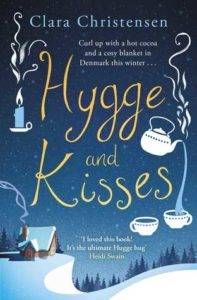 Hygge and Kisses by Clara Christensen
Bo has just been made redundant and her life plan is beginning to unravel. Before she starts immediately applying for other jobs in a panic, her friend Kirsten persuades her to take a holiday to Aslbrog, North Jutland. After booking a flight, there's no going back. And Bo's life plan is about to be entirely rewritten, with a hygge twist.
"THE NEW HYGGE" BOOKS
While hygge continues to be the main event in terms of cozy Nordic lifestyle ideals, these hygge-adjacent books explore similar and complementary concepts.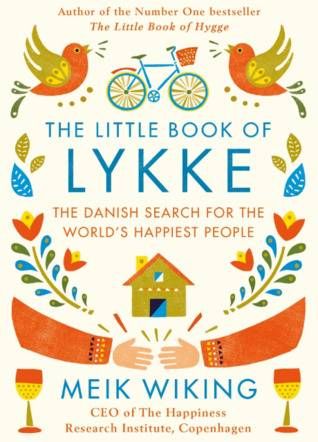 The Little Book of Lykke: The Danish Search for the World's Happiest People by Meik Wiking
This companion book to The Little Book of Hygge introduces the complementary concept of lykke (Luu-kah), the Danish word for Happiness. Here, Wiking explains his belief that while we can certainly learn a lot from the Danes about finding fulfillment, the keys to happiness are actually buried all around the globe. From how we spend our precious time, to how we relate to our neighbours and cook dinner, he gathers evidence, stories and tips from the very happiest corners of the planet.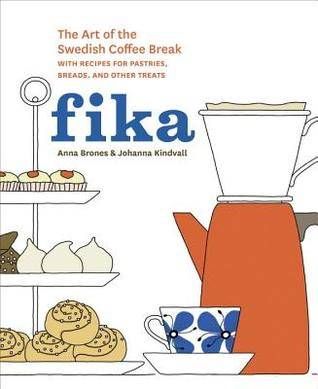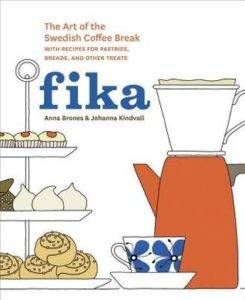 Fika: The Art of The Swedish Coffee Break, with Recipes for Pastries, Breads, and Other Treats by Anna Brones
An illustrated lifestyle cookbook on the Swedish tradition of fika—a twice-daily coffee break—including recipes for traditional baked goods, information and anecdotes about Swedish coffee culture, and the roots and modern incarnations of this cherished custom.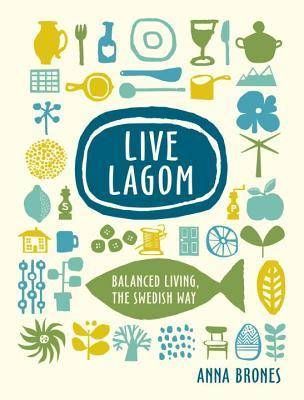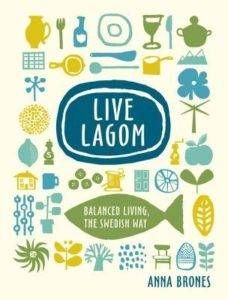 Live Lagom: Balanced Living, the Swedish Way by Anna Brones
An inviting exploration of "the new hygge": the Swedish concept of lagom—finding balance in moderation—featuring inspiration and practical advice on how to find a happy medium in life, home, work, and health.
Can't get enough hygge books? Check out this post from another Rioter to learn How To Hygge Your Reading Life.