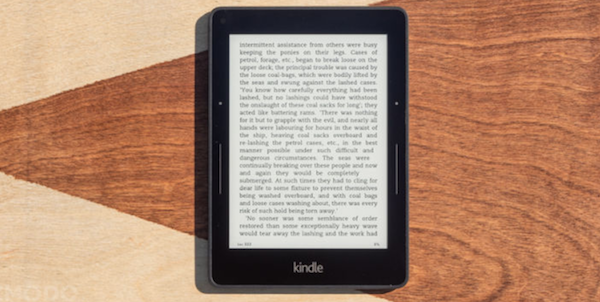 Giveaways
Giveaway: Win a Brand New Kindle Voyage
This content contains affiliate links. When you buy through these links, we may earn an affiliate commission.
A lot of people are reading ebooks and their phones and tablets, and that's great. But for heavy ereading, there is nothing quite like a dedicated ereader.
And according to people who review these sorts of things, the Kindle Voyage is the best dedicated ereader ever made.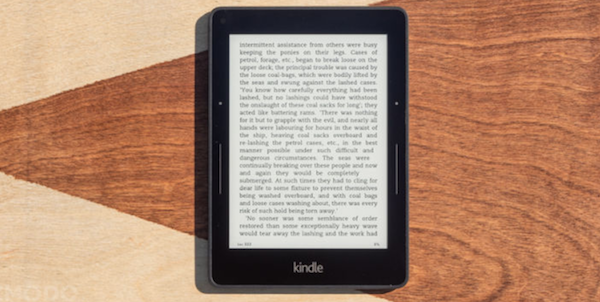 So as a way of promoting our new line of email newsletters dedicated to science fiction & fantasy, and YA, we're giving away a Kindle Voyage to one lucky Book Riot reader.
To enter, subscribe to one (or more!) of our great newsletters. If you don't like it, unsubscribing is easy (but we think you'll be happy).
Entries will be open until November 24th, 2016 at 11:59pm Eastern. One entry per email address, and the giveaway is open worldwide. One winner will be randomly selected and then emailed to supply their preferred email address (so be sure to enter with an email address you actually check.
To help you pick which email list to subscribe to, here's a quick rundown of your choices:
Book Riot Deals (daily-ish)
Everyday we scour the internet for the best ebook deals (and the occasional print deal) and send it out in an email. Just one pick from us of something we think worth mentioning. And if we don't find anything interesting, we don't send an email that day. You can browse recent selections here.
Audiobooks! (twice a month)
Love audiobooks? We do too. This newsletter brings you news, recommendations, excerpts and a bunch more stuff to keep your audiobook listening the best it can be.
What's Up in YA? (weekly)
We turned our monthly feature dedicated to news about the YA world and offering it as a weekly newsletter. Same style, same bit of sass, same love for all things YA delivered every other Monday.
Swords and Spaceships (2x a month)
News and recommendations from the worlds of science fiction and fantasy delivered every-other-week.
Book Riot Giveaways (2-3x a week)
We giveaway a whole bunch of stuff every week, from books to giftcards to cool bookish stuff. Make sure you don't miss any chance to throw your hat in the ring with our dedicated newsletter that notifies every time we post a new giveaway.
The Unusual Suspects (2x a month)
Love mystery and thrillers? Find out about the hot new releases, get backlist recommendations, and other news and opinion about the mystery and thriller genre. Launching this month.
---
Got one picked out? Ok, just fill out the form below to enter to win.