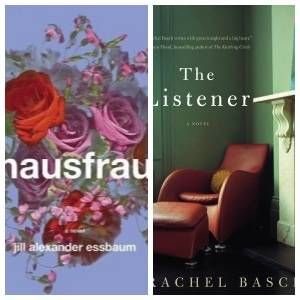 This content contains affiliate links. When you buy through these links, we may earn an affiliate commission.
In Fresh Ink, we highlight and discuss some of the week's most exciting new books.
HARDCOVER RELEASES
The Listener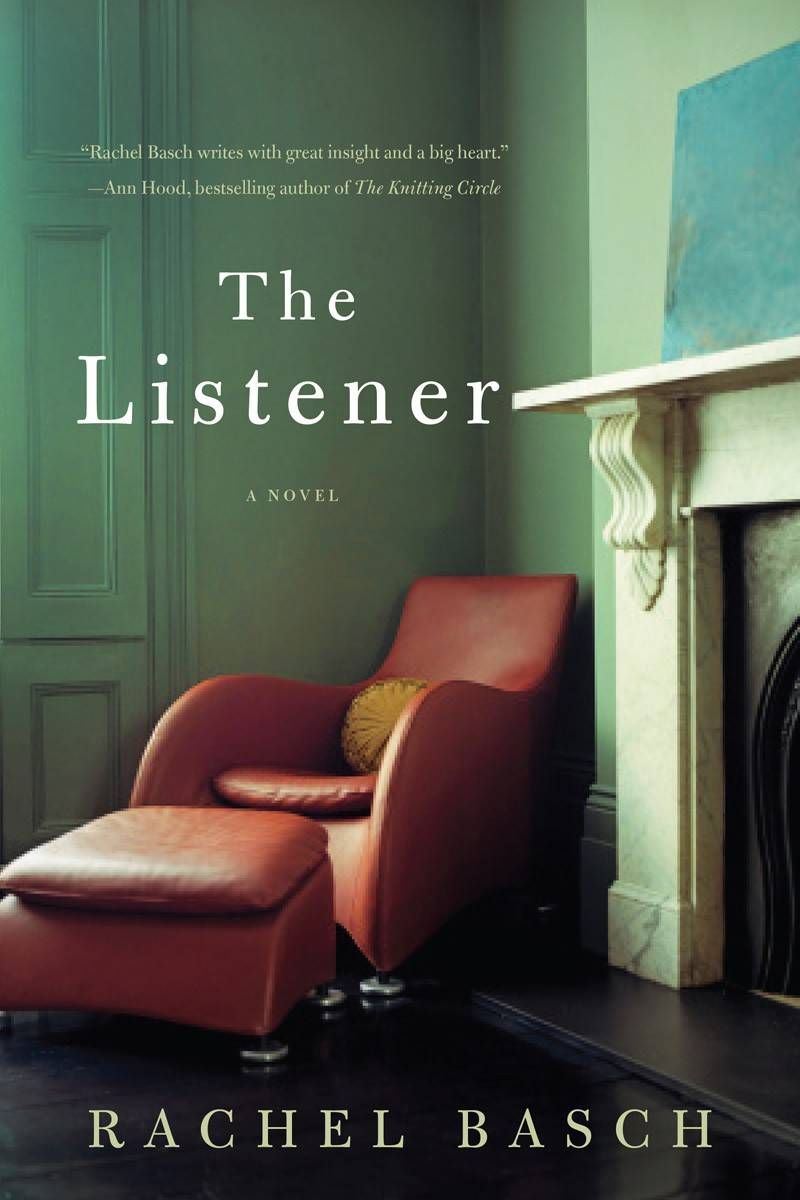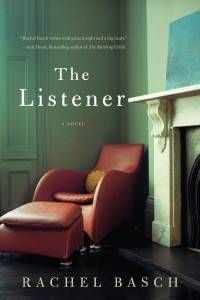 by Rachel Basch (Pegasus)
Malcolm Dowd is almost positive he recognizes the freshman who shows up for a session at his office in Baxter College's Center for Behavioral Health—he just can't place her. When suddenly she stands, takes off her wig, and reveals herself as Noah, the young man Malcolm had been treating months earlier, it marks the start of a relationship that will change them both.
After losing his wife at a young age, Malcolm dedicated himself to giving his two daughters the stable, predictable childhood he never had. But now nothing is predictable—not his young adult daughters, not himself, and certainly not Noah. Whether he's attending class or rehearsing for the campus musical, Noah finds he's often challenging everyone's definition of gender. During the course of one semester, Noah's and Malcolm's lives become entwined in ways neither could ever have imagined.
Told alternately from Malcolm's and Noah's perspectives The Listener explores the ways in which we conceal and reveal our identities. As truth after truth is exposed, characters are forced to reconsider themselves and reorder their lives, with few easy answers to be found for anyone. The Listener is, ultimately, about the power of human connection and the many shapes that love can take.
Hausfrau by Jimm Alexander Essbaum (Random House)
Anna Benz, an American in her late thirties, lives with her Swiss husband, Bruno—a banker—and their three young children in a postcard-perfect suburb of Zürich. Though she leads a comfortable, well-appointed life, Anna is falling apart inside. Adrift and increasingly unable to connect with the emotionally unavailable Bruno or even with her own thoughts and feelings, Anna tries to rouse herself with new experiences: German language classes, Jungian analysis, and a series of sexual affairs she enters with an ease that surprises even her. Hausfrau is a daring novel about marriage, sex, fidelity, morality, and most especially, self: how we create ourselves and how we lose our selves and the sometimes disastrous choices we make to find ourselves.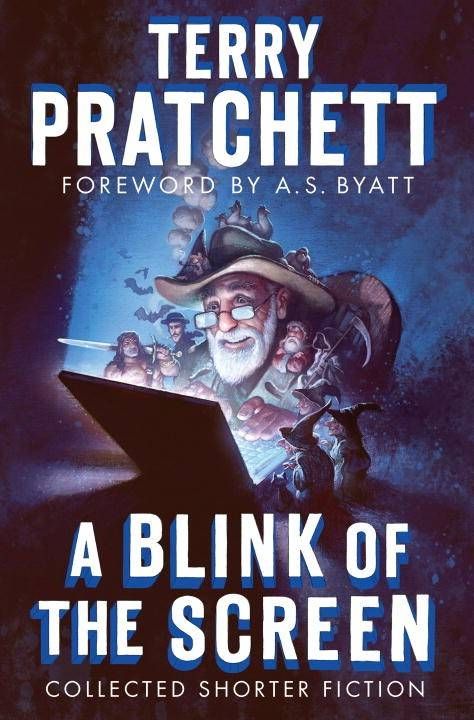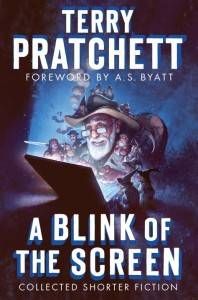 A Blink of the Screen: Collected Shorter Fiction by Terry Pratchett (Doubleday)
In the four decades since his first book appeared in print, Terry Pratchett has become one of the world's best-selling and best-loved authors. Here for the first time are his short stories and other short-form fiction collected into one volume. A Blink of the Screen charts the course of Pratchett's long writing career: from his schooldays through to his first writing job on the Bucks Free Press, and the origins of his debut novel, The Carpet People; and on again to the dizzy mastery of the phenomenally successful Discworld series.
Here are characters both familiar and yet to be discovered; abandoned worlds and others still expanding; adventure, chickens, death, disco and, actually, some quite disturbing ideas about Christmas, all of it shot through with Terry's inimitable brand of humour. With an introduction by Booker Prize-winning author A.S. Byatt, illustrations by the late Josh Kirby and drawings by the author himself, this is a book to treasure.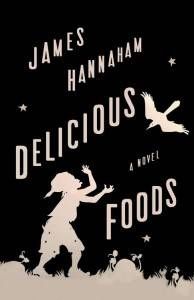 Delicious Foods by James Hannaham (Little, Brown and Company)
Darlene, once an exemplary wife and a loving mother to her young son, Eddie, finds herself devastated by the unforeseen death of her husband. Unable to cope with her grief, she turns to drugs, and quickly forms an addiction. One day she disappears without a trace.
Unbeknownst to eleven-year-old Eddie, now left behind in a panic-stricken search for her, Darlene has been lured away with false promises of a good job and a rosy life. A shady company named Delicious Foods shuttles her to a remote farm, where she is held captive, performing hard labor in the fields to pay off the supposed debt for her food, lodging, and the constant stream of drugs the farm provides to her and the other unfortunates imprisoned there.
In Delicious Foods, James Hannaham tells the gripping story of three unforgettable characters: a mother, her son, and the drug that threatens to destroy them. Through Darlene's haunted struggle to reunite with Eddie, through the efforts of both to triumph over those who would enslave them, and through the irreverent and mischievous voice of the drug that narrates Darlene's travails, Hannaham's daring and shape-shifting prose infuses this harrowing experience with grace and humor.
The desperate circumstances that test the unshakeable bond between this mother and son unfold into myth, and Hannaham's treatment of their ordeal spills over with compassion. Along the way we experience a tale at once contemporary and historical that wrestles with timeless questions of love and freedom, forgiveness and redemption, tenacity and the will to survive.
PAPERBACK RELEASES
The Mermaid's Child by Jo Baker (Vintage)
Malin has always felt different. The fact that, according to her father, her absent mother was actually a mermaid only makes matters worse. When Malin's father dies, leaving her alone in the world, her choice is clear: stay, and never feel at home, or leave and go in search of the fantastical inheritance she is certain awaits her. Apprenticed to a series of strange and wonderful characters, Malin embarks on a picaresque journey that crosses oceans and continents—from the high seas to desert plains, from slavery to the circus—and leads to a discovery that is the last thing Malin ever could have expected. Beautifully written and hauntingly strange, The Mermaid's Child is a remarkable piece of storytelling, and an utterly unique work of fantasy.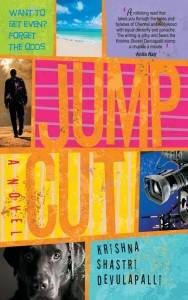 Jump Cut by Krishna Shastri Devulapalli (HarperCollins)
Ray had it all worked out.
Go to India, take care of his father and return to his life in San Jose. His father would follow him in a couple of months and that would be that. But his father dies and Ray attributes it to bad luck. Things take a bizarre turn when an old friend tells him the reason behind his father's death. Ray finds himself drawn into the seedy under-belly of Tamil films and up against a man who will stop at nothing to get what he wants.Should Ray go back to his meticulously constructed life in the US? Or should he throw all plans aside and take on the man responsible for breaking into his father's heart and stealing his mind?Jump Cut is a genre-defying page-turner that is at once funny, moving and suspenseful, all leading to a deliciously satisfying climax with a sting in its tail.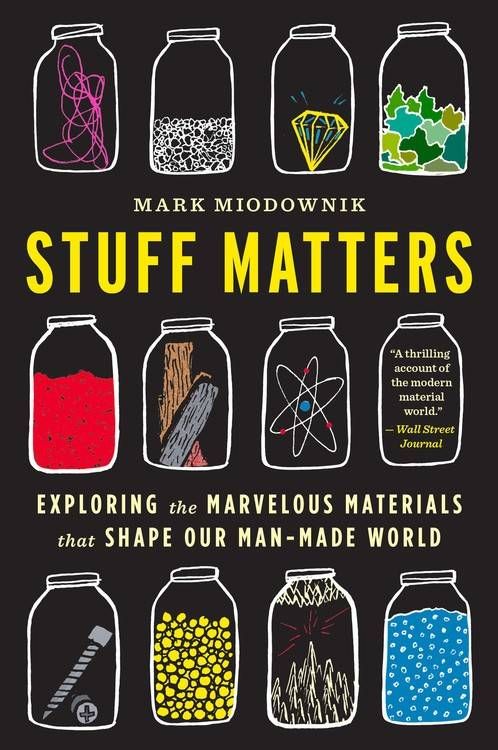 Stuff Matters: Exploring the Marvelous Materials That Shape Our Man-Made World by Mark Miodownik (Mariner Books)
Why is glass see-through? What makes elastic stretchy? Why does any material look and behave the way it does? These are the sorts of questions that renowned materials scientist Mark Miodownik constantly asks himself. Miodownik studies objects as ordinary as an envelope and as unexpected as concrete cloth, uncovering the fascinating secrets that hold together our physical world. In Stuff Matters, Miodownik explores the materials he encounters in a typical morning, from the steel in his razor to the foam in his sneakers. Full of enthralling tales of the miracles of engineering that permeate our lives, Stuff Matters will make you see stuff in a whole new way.
____________________
Expand your literary horizons with New Books!, a weekly newsletter spotlighting 3-5 exciting new releases, hand-picked by our very own Liberty Hardy. Sign up now!