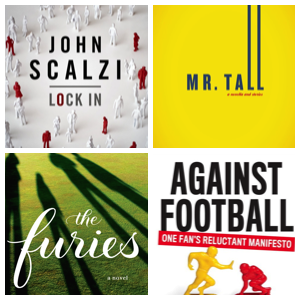 This content contains affiliate links. When you buy through these links, we may earn an affiliate commission.
HARDCOVER RELEASES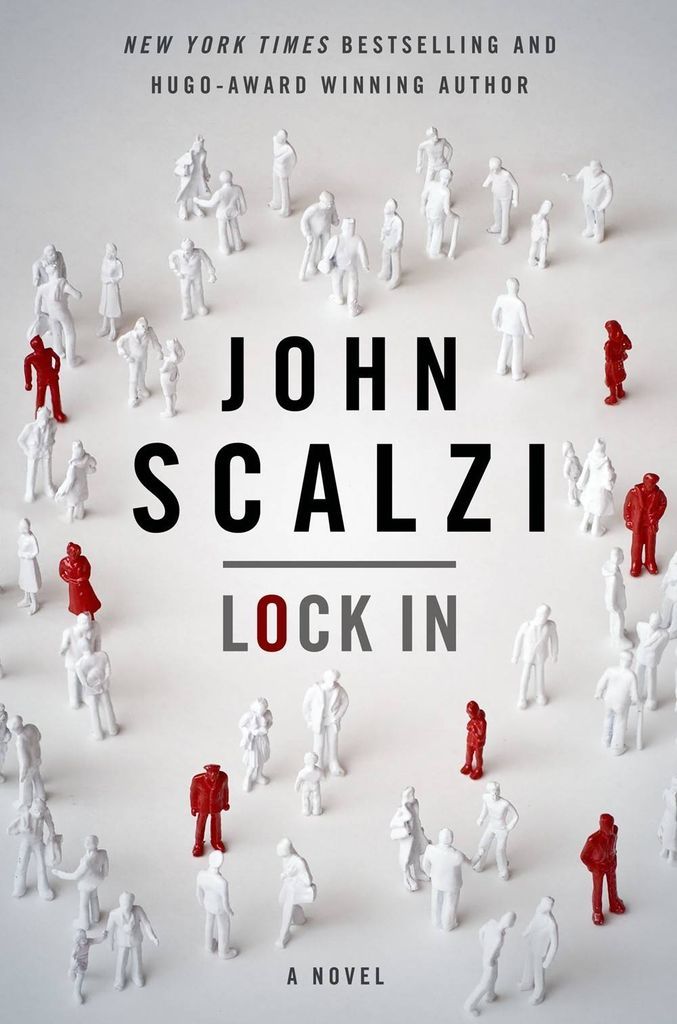 Lock In by John Scalzi (Tor)
A blazingly inventive near-future thriller from bestselling, Hugo Award-winning John Scalzi.
Not too long from today, a highly contagious virus makes its way across the globe. Most who get sick experience nothing worse than flu, fever, and headaches. But for the unlucky one percent—nearly five million souls in the United States alone—the disease causes "lock in": Victims are fully awake and aware, but unable to move or respond to any stimulus. The disease affects young, old, rich, poor, people of every color and creed. The world changes to meet the challenge.
A quarter of a century later, in a world shaped by what's now known as "Haden's syndrome," rookie FBI agent Chris Shane is paired with veteran agent Leslie Vann. They are assigned what appears to be a Haden-related murder at the Watergate Hotel, with a suspect who is an "Integrator"—someone who can let the locked in borrow their bodies for a time. If the Integrator was carrying a Haden client, then naming the suspect for the murder will be that much more complicated.
But as Shane and Vann begin to unravel the threads of the murder, it becomes clear that the real mystery—and the real crime—is bigger than anyone could have imagined. The investigation takes Shane and Vann from the halls of corporate power to the virtual spaces of the locked in, and to the very heart of an emerging, surprising new human culture.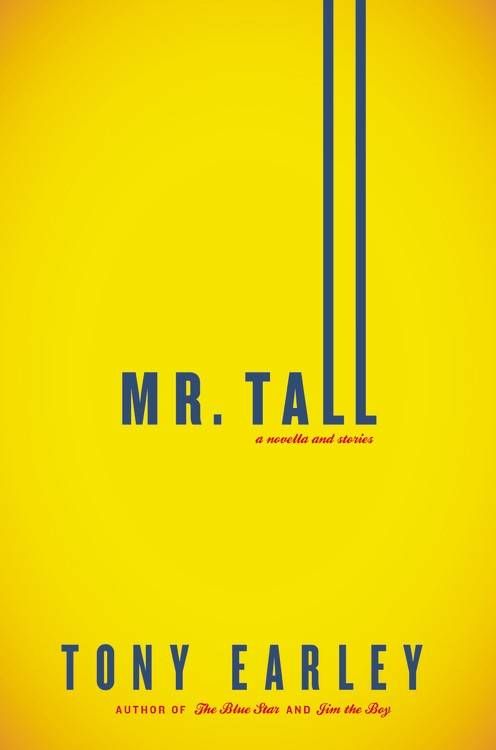 Mr. Tall by Tony Early (Little, Brown and Company)
The highly anticipated return of Tony Earley, celebrated author of Jim the Boy.

Two decades after his debut collection Here We Are in Paradise (LB, 2/94) heralded Tony Earley as one of the most accomplished writers of his generation, the rueful, bittersweet, and riotous stories of Mr. Tall reestablish him as a mythmaker and tale spinner of the first rank. These stories introduce us not only to ordinary people seeking to live extraordinary lives, but also to the skunk ape (a southern variant of Bigfoot), the ghost of Jesse James, and a bone-tired Jack the Giant Killer. Whether it's Appalachia, Nashville, the Carolina Coast, or a make-believe land of talking dogs, each world Earley creates is indelible.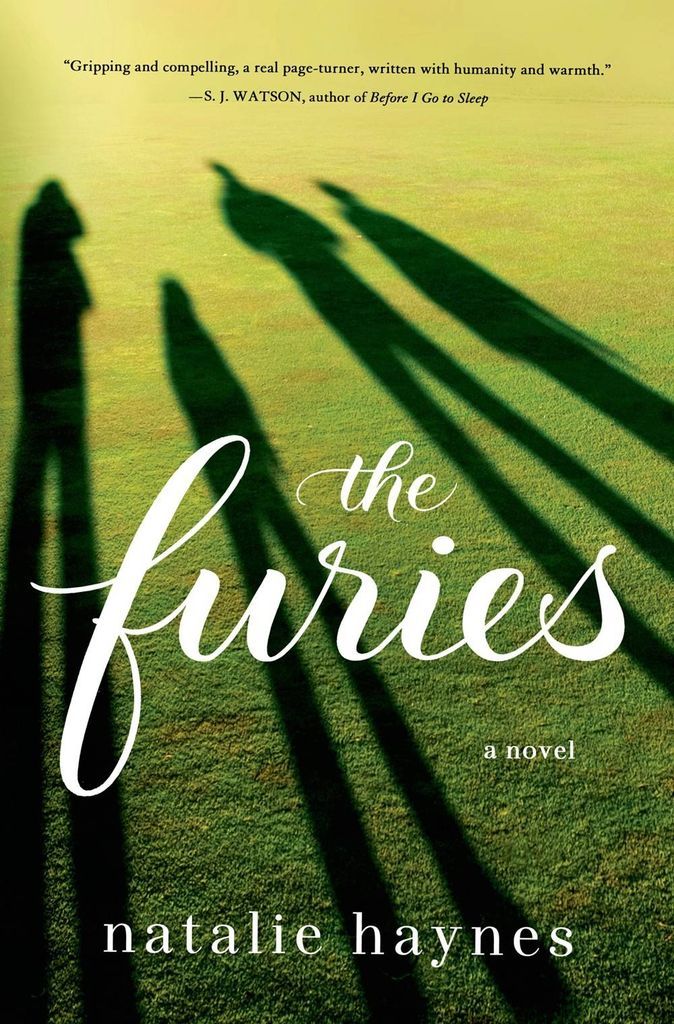 The Furies by Natalie Haynes (St. Martin's Press)
In this psychological page-turner set at a "last-chance" school for teens, a teacher hides from her own terrible tragedy by teaching the Greek classics to her troubled students.
After losing her fiancé in a shocking tragedy, Alex Morris moves from London to Edinburgh to make a break with the past. Formerly an actress, Alex accepts a job teaching drama therapy at a school commonly referred to as "The Unit," a last-chance learning community for teens expelled from other schools in the city. Her students have troubled pasts and difficult personalities, and Alex is an inexperienced teacher, terrified of what she's taken on and drowning in grief.
Her most challenging class is an intimidating group of teenagers who have been given up on by everyone before her. But Alex soon discovers that discussing the Greek tragedies opens them up in unexpected ways, and she gradually develops a rapport with them. But are these tales of cruel fate and bloody revenge teaching more than Alex ever intended? And who becomes responsible when these students take the tragedies to heart, and begin interweaving their darker lessons into real life with terrible and irrevocable fury?
The Furies is a psychologically complex, dark and twisting novel about loss, obsession and the deep tragedies that can connect us to each other even as they blind us to our fate.
Heroes Are My Weakness by Susan Elizabeth Phillips (William Morrow)
New York Times bestselling author Susan Elizabeth Phillips is back with a delightful novel of a killer love that is filled with her sassy wit and dazzling charm.
The dead of winter. An isolated island off the coast of Maine. A man. A woman. A sinister house looming over the sea . . .
He's a reclusive writer whose macabre imagination creates chilling horror novels. She's a down-on-her-luck actress reduced to staging kids' puppet shows. He knows a dozen ways to kill with his bare hands. She knows a dozen ways to kill with laughs.
But she's not laughing now. When she was a teenager, he terrified her. Now they're trapped together on a snowy island off the coast of Maine. Is he the villain she remembers or has he changed? Her head says no. Her heart says yes. It's going to be a long, hot winter.
Against Football: One Fan's Reluctant Manifesto by Steve Almond (Melville House)
New York Times bestselling author Steve Almond takes on America's biggest sacred cow: football/\.

In Against Football, Steve Almond details why, after forty years as a fan, he can no longer watch the game he still loves. Using a synthesis of memoir, reportage, and cultural critique, Almond asks a series of provocative questions:

• Does our addiction to football foster a tolerance for violence, greed, racism, and homophobia?
• What does it mean that our society has transmuted the intuitive physical joys of childhood—run, leap, throw, tackle—into a billion-dollar industry?
• How did a sport that causes brain damage become such an important emblem for our institutions of higher learning?

There has never been a book that exposes the dark underside of America's favorite game with such searing candor.
PAPERBACK RELEASES
Yaqui Delgado Wants To Kick Your Ass by Meg Medina (Candlewick)
Winner of the 2014 Pura Belpré Author Award
In Meg Medina's compelling new novel, a Latina teen is targeted by a bully at her new school — and must discover resources she never knew she had.

One morning before school, some girl tells Piddy Sanchez that Yaqui Delgado hates her and wants to kick her ass. Piddy doesn't even know who Yaqui is, never mind what she's done to piss her off. Word is that Yaqui thinks Piddy is stuck-up, shakes her stuff when she walks, and isn't Latin enough with her white skin, good grades, and no accent. And Yaqui isn't kidding around, so Piddy better watch her back. At first Piddy is more concerned with trying to find out more about the father she's never met and how to balance honors courses with her weekend job at the neighborhood hair salon. But as the harassment escalates, avoiding Yaqui and her gang starts to take over Piddy's life. Is there any way for Piddy to survive without closing herself off or running away? In an all-too-realistic novel, Meg Medina portrays a sympathetic heroine who is forced to decide who she really is.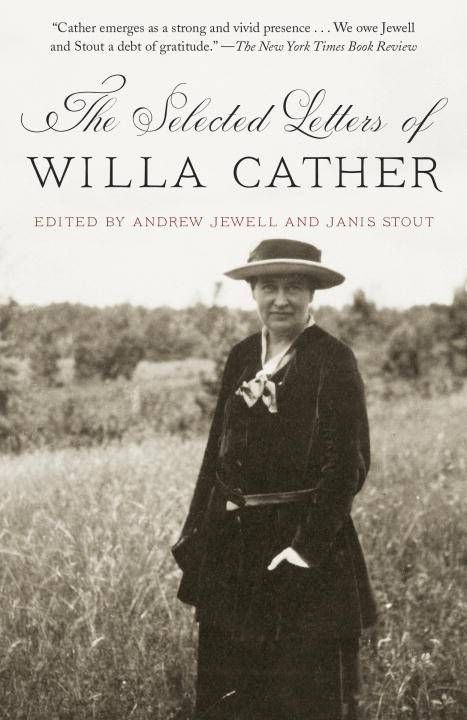 The Selected Novels of Willa Cather (Vintage)
A fascinating selection of letters—withheld from publication for more than six decades—by one of America's most admired writers.

Willa Cather, wanting to be judged on her work alone, forbade publication of her letters, but now—with her literary reputation long secure—they have finally been made public. The 566 letters collected here, nearly 20 percent of the total, range from witty reports of life in Red Cloud in the 1880s that Cather wrote as a teenager, through her college years at the University of Nebraska, her time as a journalist in Pittsburgh and New York, and her growing eminence as a novelist. They describe her many travels around the United States and abroad, and they record her last years in the 1940s, when the loss of loved ones and the disasters of World War II brought her near to despair. Above all, they reveal her as a woman and writer passionately interested in people, literature, and the arts. The voice heard in these letters is one we already know from her fiction: confident, elegant, detailed, openhearted, concerned with profound ideas, but also at times funny, sentimental, and sarcastic. Unfiltered as only intimate communication can be, they are also full of small fibs, emotional outbursts, inconsistencies, and the joys and sorrows of the moment. A deep pleasure to read, this volume is certain to appeal to scholars and readers alike.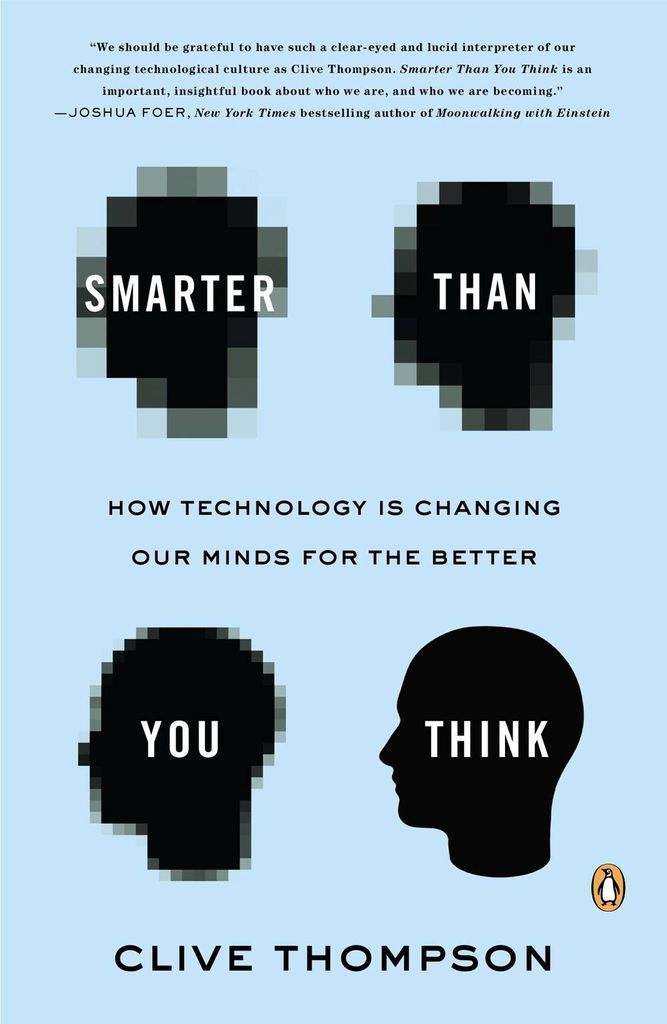 Smarter Than You Think by Clive Thompson (Penguin Books)
A revelatory and timely look at how technology boosts our cognitive abilities—making us smarter, more productive, and more creative than ever

It's undeniable—technology is changing the way we think. But is it for the better? Amid a chorus of doomsayers, Clive Thompson delivers a resounding "yes." In Smarter Than You Think, Thompson shows that every technological innovation—from the written word to the printing press to the telegraph—has provoked the very same anxieties that plague us today. We panic that life will never be the same, that our attentions are eroding, that culture is being trivialized. But, as in the past, we adapt—learning to use the new and retaining what is good of the old. Smarter Than You Think embraces and extols this transformation, presenting an exciting vision of the present and the future.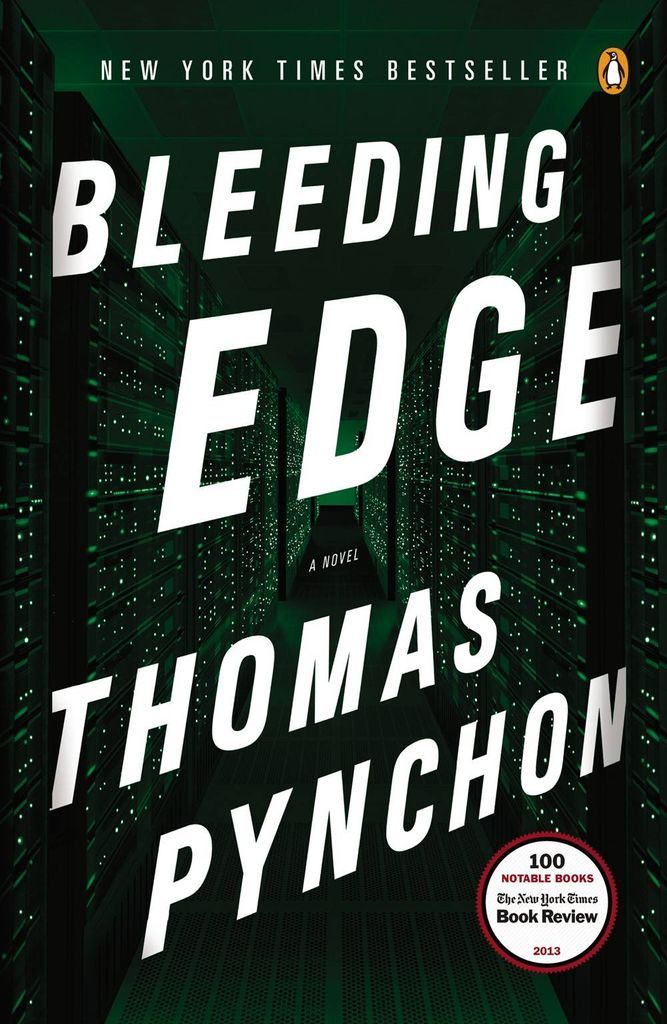 Bleeding Edge by Thomas Pynchon (Penguin Books)
It is 2001 in New York City, in the lull between the collapse of the dot-com boom and the terrible events of September 11th. Silicon Alley is a ghost town, Web 1.0 is having adolescent angst, Google has yet to IPO, Microsoft is still considered the Evil Empire. There may not be quite as much money around as there was at the height of the tech bubble, but there's no shortage of swindlers looking to grab a piece of what's left.

Maxine Tarnow is running a nice little fraud investigation business on the Upper West Side, chasing down different kinds of small-scale con artists. She used to be legally certified but her license got pulled a while back, which has actually turned out to be a blessing because now she can follow her own code of ethics—carry a Beretta, do business with sleazebags, hack into people's bank accounts—without having too much guilt about any of it. Otherwise, just your average working mom—two boys in elementary school, an off-and-on situation with her sort of semi-ex-husband Horst, life as normal as it ever gets in the neighborhood—till Maxine starts looking into the finances of a computer-security firm and its billionaire geek CEO, whereupon things begin rapidly to jam onto the subway and head downtown. She soon finds herself mixed up with a drug runner in an art deco motorboat, a professional nose obsessed with Hitler's aftershave, a neoliberal enforcer with footwear issues, plus elements of the Russian mob and various bloggers, hackers, code monkeys, and entrepreneurs, some of whom begin to show up mysteriously dead. Foul play, of course.

With occasional excursions into the DeepWeb and out to Long Island, Thomas Pynchon, channeling his inner Jewish mother, brings us a historical romance of New York in the early days of the internet, not that distant in calendar time but galactically remote from where we've journeyed to since.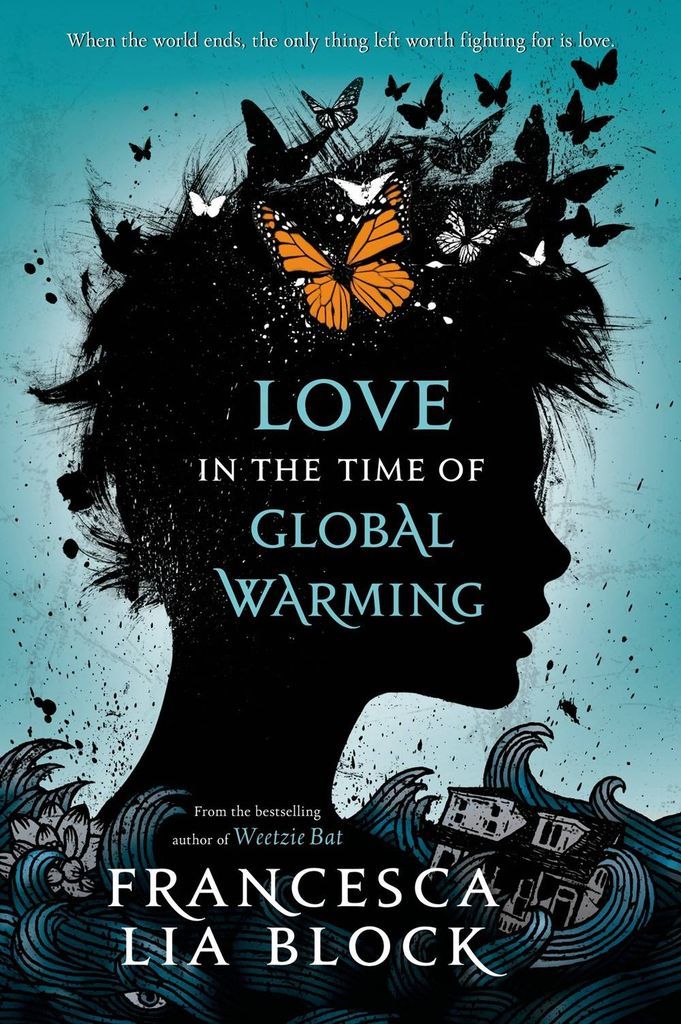 Love In The Time of Global Warming by Francesca Lia Block (Square Fish)
A stunning reimagining of Homer's Odyssey set in post-apocalyptic Los Angeles, written by a master storyteller.
Seventeen-year-old Penelope (Pen) has lost everything—her home, her parents, and her ten-year-old brother. Like a female Odysseus in search of home, she navigates a dark world full of strange creatures, gathers companions and loses them, finds love and loses it, and faces her mortal enemy.
In her signature style, Francesca Lia Block has created a world that is beautiful in its destruction and as frightening as it is lovely. At the helm is Pen, a strong heroine who holds hope and love in her hands and refuses to be defeated.
____________________
Expand your literary horizons with New Books!, a weekly newsletter spotlighting 3-5 exciting new releases, hand-picked by our very own Liberty Hardy. Sign up now!