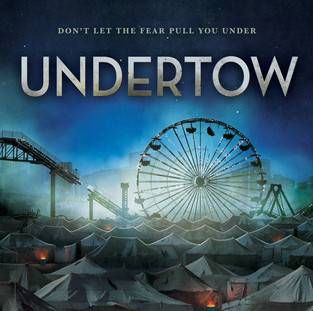 Book Trailer
Featured Book Trailer: UNDERTOW by Michael Buckley
This week's featured book trailer is for Undertow by Michael Buckley. Check it out:
[youtube]https://www.youtube.com/watch?v=C-GlaEqPf_w[/youtube]
____________________
Sixteen-year-old Lyric Walker's life is forever changed when she witnesses the arrival of 30,000 Alpha, a race of ocean-dwelling warriors, on her beach in Coney Island. The world's initial wonder and awe quickly turns ugly and paranoid . . . and violent.

When Lyric is recruited to help the crown prince assimilate, she begins to fall for him. But their love is a dangerous one, with forces on both sides working to keep them apart. Only, what if the Alpha are not actually the enemy?