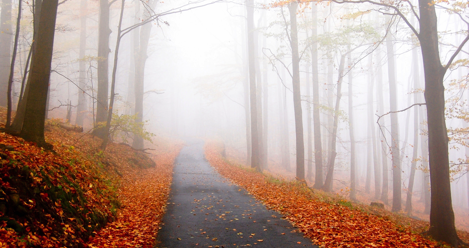 3 Eerie Canadian Reads For Fall
As I write this, Halloween is around the bend, but even if it were behind us as you read this post, the weather dictates what I pick up. And when the weather's all rainy and grey and you have to wonder if that was just a squirrel* that streaked past you or something else. Right? No? Just my paranoid self as I walk home in the dark? I doubt that. Look, I'm a fan of eerie books and I'm sure I'm not alone. I love books that aren't straight-up scary, but provide a more acute version of the vague stress you feel when you get into bed and wonder if you actually did lock the front door. I love stories that unsettle. (It also adds to the eeriness when the stories are set where I'm located, thus the reason behind picking specifically Canadian reads.)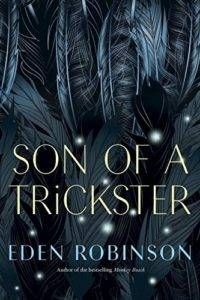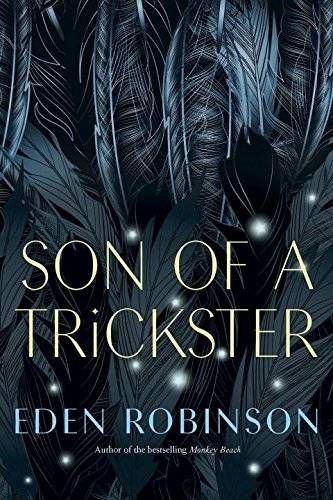 My latest favourite—and I maintain that the turn of the seasons added to how much I love this book—is Eden Robinson's Son of a Trickster. The book follows Jared as he navigates his complicated family life and high school and being the "cookie dude" in order to make some money. Which sounds typical enough on the surface, but when you add to that the fact that his maternal grandmother always thought he was the son of a trickster and the fact that he keeps seeing talking ravens, you get something that takes the coming-of-age story and the chosen one trope and gives them an intelligent twist. The book has also been short-listed for the Giller prize which, in my very biased opinion, it totally deserves to win.
My next pick is an old favourite, Hiromi Goto's Kappa Child. Even the cover makes you do a double take, with its glossy hidden figure that you can only see when the light hits the book a certain way. This book is Little House on the Prairie meets immigrant angst. As this Japanese-Canadian family moves to the Canadian prairies to make a living, they are followed by elements from their past. Most notably, it seems a figure of Japanese folklore walks in their shadows. It's a strange book, but it's one of the books I most loved studying. Perhaps the only book I loved as part of a course. And yes, it is perfect weather for Kappa Child.
My last pick is one that I have yet to read. Ardo Omer has told me all about her love for Esa Khattak from Ausma Zehanat Khan's The Unquiet Dead. It's a murder mystery set in Canada, but with connections that reach far beyond its borders. I suppose of all my picks, this is the most overtly scary, but I find with any good murder mystery novel, it's the connections that could have been that haunt readers—and I am sure the book will deliver on that front. I can't wait to get some hot chocolate and give into this beauty. I'm also ready to welcome detective Khattak into my life because of the way Ardo has gone on about him. So far, my one true detective love remains Jack Robinson from Miss Fisher's Murder Mysteries, but I'm definitely open to any other suggestions.
If anyone else has eerie Canadian books to recommend, let me know! I am hoping to make up for all the time I've spent not reading this summer.
*Don't @ me about squirrels and hibernation, okay? Toronto weather has been weird and Toronto squirrels are weirder.