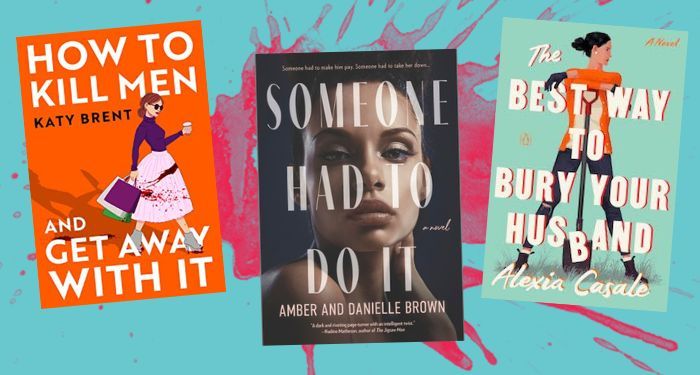 Lists
Danger: The Threat Is In These Book Titles
This content contains affiliate links. When you buy through these links, we may earn an affiliate commission.
Like every genre, crime novel titles go through phases, usually spurred by a blockbuster title. Publishing is a business, after all, and since no one knows, or will ever actually know, the exact formula that made a specific book a blockbuster, it's kind of a throw-it-all at the wall for next round and hope something sticks. *Looks at Gone Girl and all the "girls" that followed and continue to follow.*
Just the quickest of glances at my lists of titles over the last few years, and I immediately saw some patterns. 2021 may have been the year of "good" with titles like Gone For Good, A Good Day For Chardonnay, and The Good Girls. The last couple of years have had more "queen" in crime than I'd have expected — I guess I naturally associate it with history and even fantasy — with titles like Queen of the Tiles, The Bandit Queens, and The Black Queen. I was not surprised to see "lie" a lot in titles of a genre focused on criminals, but it was fun to realize all its meanings used: The Best Lies, Lies With Man, What Lies in the Woods.
Which brings me to a fun new theme I've noticed in titles being extra revenge-y and murdery. And by that, I mean that all these titles make me think of things like this crab that will cut you and the sound in the Psycho shower scene. Because instead of these titles referencing the (fictional) victims or alluding to a crime, as most titles in the genre do, these are just straight up in your face with a threat/confession.
---
Speaking of book titles, could you recognize a book by its title after being translated multiple times in Google Translate: Can You Decode These Book Titles Scrambled by Google Translate?