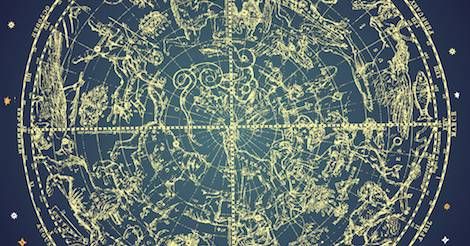 This content contains affiliate links. When you buy through these links, we may earn an affiliate commission.
We mortal folk love dallying with the gods. From the time of Homer and the Odyssey to the Mahabharata and The Superhuman Life of Gesar of Ling, we've been telling stories about humans interacting with the gods for a very (very) long time. And this hasn't changed. Modern authors love writing books about gods and mythology.
And, thank the gods, because I love to read them. I eat up books about gods and mythology–whether they're based on existing mythologies or new systems the author created, whether they're set in the past or right on our own streets, whether the gods are on the periphery or in the sheets, or whether the authors stick with one pantheon or mix them all up.
Books about gods and mythology are just deeply satisfying to read. They nurture a need we have for epic stories told from the bystander's point of view. Because, in that way, the bystander becomes god-like too.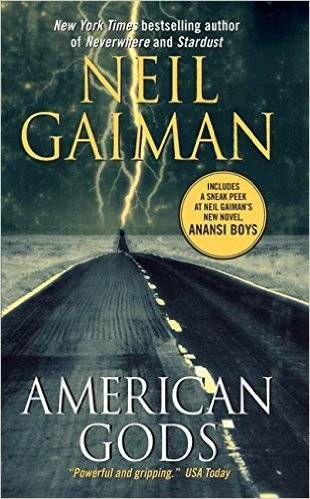 1. American Gods by Neil Gaiman
Based on: All the mythologies, seriously, in a modern era.
From the blurb: "The man calls himself Mr. Wednesday, and he knows more about Shadow than is possible.He warns Shadow that a far bigger storm is coming.
And from that moment on, nothing will ever be the same."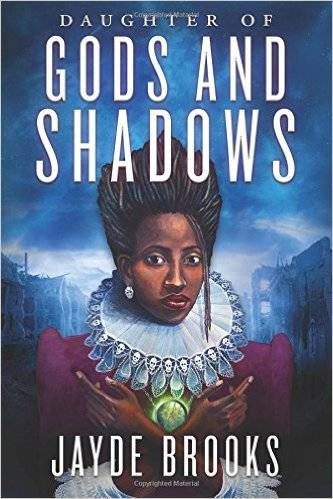 2. Daughter of Gods and Shadows by Jayde Brooks
Based on: A new mythical system created by Brooks, but featuring appearances from djinn, succubi, zombies, and fey.
From the blurb: "Eden Reid is not interested in prophesy. The problem is that a doozy of a prophesy is bearing down on her. Such is the case when you're a twenty-four-year-old from Brooklyn, New York who is about to discover she is an ancient god."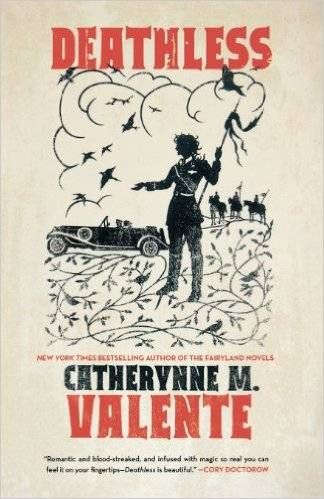 3. Deathless by Catherynne M. Valente
Based on: Russian folklore and more recent Russian history.
From the blurb: "It lights up like fire as the young Marya Morevna transforms from a clever peasant girl to Koschei's beautiful bride, to his eventual undoing. Along the way there are Stalinist house elves, magical quests, secrecy and bureaucracy, and games of lust and power."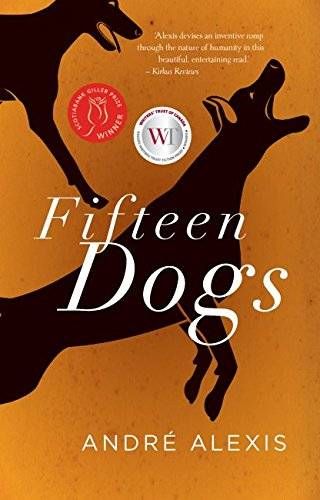 4. Fifteen Dogs by André Alexis
Based on: Greek mythology, in a modern era.
From the blurb: "And so it begins: a bet between the gods Hermes and Apollo leads them to grant human consciousness and language to a group of dogs overnighting at a Toronto vet­erinary clinic."
5. The Great Indian Novel by Shashi Tharoor
Based on: The Mahabharata and more recent Indian politics.
From the blurb: "Chronicling the Indian struggle for freedom and independence from Great Britain, Tharoor directs his hilarious satire as much against Indian foibles as the bumbling of the British rulers."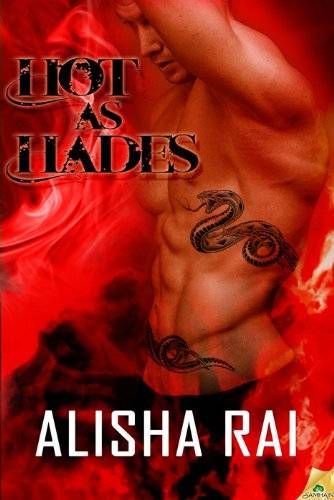 6. Hot as Hades by Alisha Rai
Based on: Greek mythology.
From the blurb: "It's not easy being Hades. Constantly guarding his world against other meddling and ambitious deities is stressful work. So when a naked goddess falls directly into his lap, along with the news that he has to shelter her for the indefinite future, he is less than thrilled. Particularly since he can't help but lust after the beautiful female."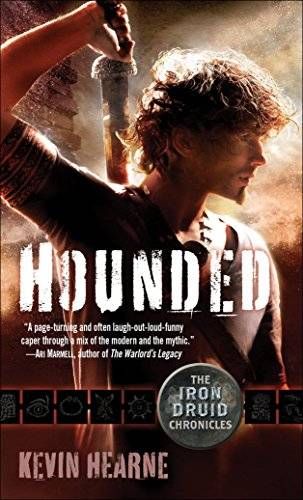 7. Hounded by Kevin Hearne
Based on: Again, ALL the mythologies, in a modern era.
From the blurb: "Atticus O'Sullivan, last of the Druids, lives peacefully in Arizona, running an occult bookshop and shape-shifting in his spare time to hunt with his Irish wolfhound. His neighbors and customers think that this handsome, tattooed Irish dude is about twenty-one years old—when in actuality, he's twenty-one centuries old."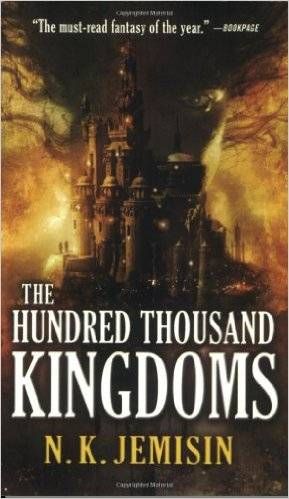 8. The Hundred Thousand Kingdoms by N.K. Jemisin
Based on: A fascinating new world, with accompanying gods, from one of fantasy's best writers.
From the blurb: "With the fate of the world hanging in the balance, Yeine will learn how perilous it can be when love and hate – and gods and mortals – are bound inseparably together."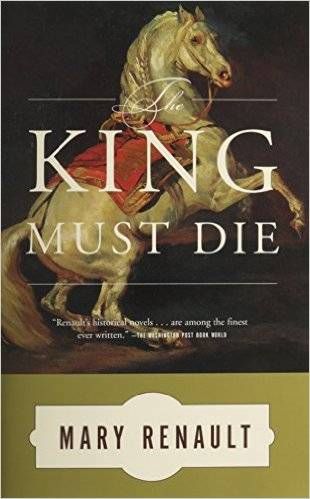 9. The King Must Die by Mary Renault
Based on: The story of Theseus, from Greek mythology.
From the blurb: "The story of the mythical hero Theseus, slayer of monsters, abductor of princesses and king of Athens. He emerges from these pages as a clearly defined personality; brave, aggressive and quick."
10. Lamb: The Gospel According to Biff, Christ's Childhood Pal by Christopher Moore
Based on: Christian mythology.
From the blurb: "Verily, the story Biff has to tell is a miraculous one, filled with remarkable journeys, magic, healings, kung fu, corpse reanimations, demons, and hot babes. Even the considerable wiles and devotion of the Savior's pal may not be enough to divert Joshua from his tragic destiny. But there's no one who loves Josh more — except maybe "Maggie," Mary of Magdala — and Biff isn't about to let his extraordinary pal suffer and ascend without a fight."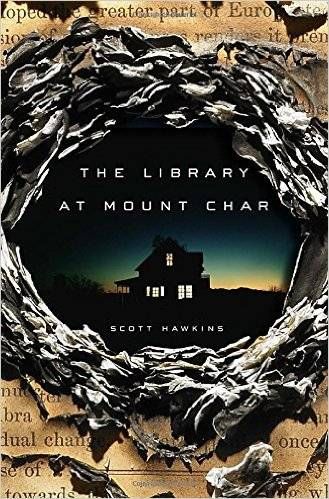 11. Library at Mount Char by Scott Hawkins
Based on: Another completely new mythology that's running behind the scenes in our current world.
From the blurb: Carolyn's not so different from the other people around her. She likes guacamole and cigarettes and steak. She knows how to use a phone. Clothes are a bit tricky, but everyone says nice things about her outfit with the Christmas sweater over the gold bicycle shorts. After all, she was a normal American herself once. That was a long time ago, of course. Before her parents died. Before she and the others were taken in by the man they called Father."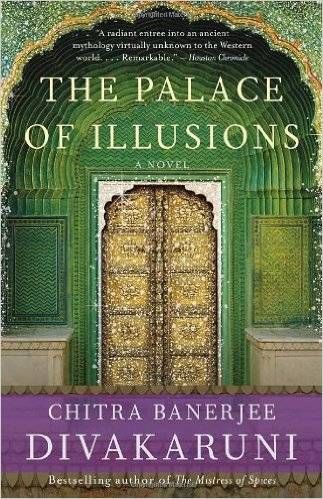 12. The Palace of Illusions by Chitra Banerjee Divakaruni
Based on: The Mahabharata.
From the blurb: "Married to five royal husbands who have been cheated out of their father's kingdom, Panchaali aids their quest to reclaim their birthright, remaining at their side through years of exile and a terrible civil war. But she cannot deny her complicated friendship with the enigmatic Krishna—or her secret attraction to the mysterious man who is her husbands' most dangerous enemy—as she is caught up in the ever-manipulating hands of fate."
13. Promise of Shadows by Justina Ireland
Based on: Greek mythology, but with an entirely new, modern spin by Ireland.
From the blurb: "Zephyr Mourning has never been very good at being a Harpy. She'd rather watch reality TV than learn forty-seven ways to kill a man, and she pretty much sucks at wielding magic. Zephyr was ready for a future pretending to be a normal human instead of a half-god assassin. But all that changed when her sister was murdered—and Zephyr used a forbidden dark power to save herself from the same fate."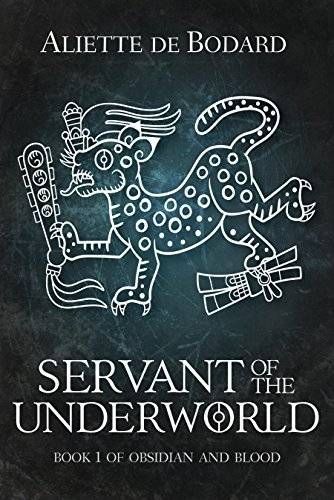 14. Servant of the Underworld by Aliette de Bodard
Based on: Aztec mythology.
From the blurb: "A Priestess disappears from an empty room drenched in blood. It should be a usual investigation for Acatl, High Priest of the Dead–except that his estranged brother is involved, and the the more he digs, the deeper he is drawn into the political and magical intrigues of noblemen, soldiers, and priests-and of the gods themselves."
15. The Song of Achilles by Madeline Miller
Based on: Greek mythology.
From the blurb: "A tale of gods, kings, immortal fame, and the human heart, The Song of Achilles is a dazzling literary feat that brilliantly reimagines Homer's enduring masterwork, The Iliad."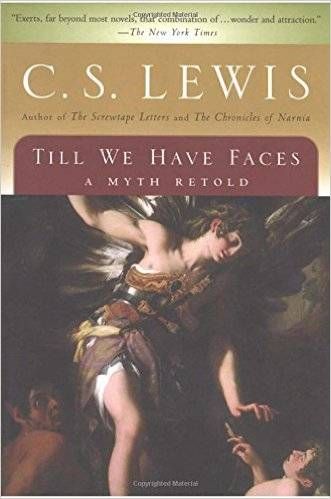 16. Till We Have Faces by C.S. Lewis
Based on: Greek mythology.
From the blurb: "Haunted by the myth of Cupid and Psyche throughout his life, C.S. Lewis wrote this, his last, extraordinary novel, to retell their story through the gaze of Psyche's sister, Orual."
This is, obviously, a very incomplete list of all of the amazing books about gods out there. Share your favorites in the comments!