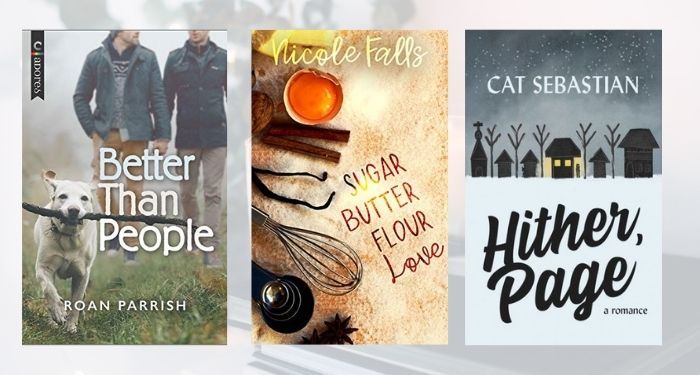 Lists
13 Cozy Romances To Keep You Warm
This content contains affiliate links. When you buy through these links, we may earn an affiliate commission.
There are so many reasons people turn to romance, whether they are regular readers of the genre or not. Sometimes people turn to romance when they want angst and drama, to see the main characters being put through the wringer on the path to True Love. There's nothing quite like getting to go through All The Emotions with your characters as you read.
But other times, you just want the equivalent of a warm hug or a soothing cup of tea in book form. It could be No Plot, Just Vibes. Or it could be all about the relationship, until Something Happens. A romance with little conflict — or if there is conflict, it's an external one and not strife between the protagonists — and lots of joy oozing through the pages. A book with a cozy setting, whether it's a winter village or an island getaway. Maybe even a hint of a cozy mystery — whether there's a dead body or a tiny bit of office sabotage, it's fun to follow the characters as they hunt down the answer to a question while also falling in love.
The range of definitions for "cozy romance" is broad, but there's always one requirement: no matter what, the lovers get their happily ever after. So here are a few books that might appeal to anyone looking for that warm hug, mug of tea, or shy glance in book form.
(Note: as the person writing this list, note that I am going to go ahead and ignore the requirement put forth in cozy *mystery* in which explicit sex isn't allowed. You can totally have a cozy romance that also includes very cozy sexytimes.)
---
What do you think makes a "cozy romance"? What are your favorites?