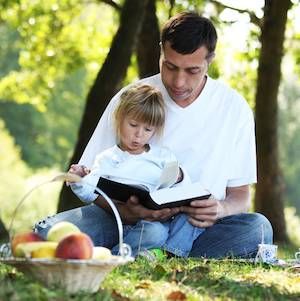 Children's
How to Be a Cool Caretaker: 10 Tips from Famous Nannies in Children's Literature
This content contains affiliate links. When you buy through these links, we may earn an affiliate commission.
I have been my daughters' sole caretaker since they were born, and no matter what I do to be the Coolest Mom Ever I simply cannot live up to their expectations. And who is to blame for that? The nannies and caretakers in children's books, that's who.
The nannies in children's books are untouchable. They do magic (Mrs. Piggle-Wiggle and Mrs. Noodlekugel), they take you on trips around the world (Mary Poppins), they bake up a storm (Churchie from The Penderwicks), they are furry and adorable (Nana the dog nurse from Peter Pan and Carl from Good Dog, Carl), and in their former life they used to be shot out of cannonballs in the circus (Nanny Piggins from The Adventures of Nanny Piggins).
A nanny has been inflated to such wondrous and magical proportions in my daughters' heads that anything I do seems dull. Frankly, no one can live up to the nannies in storybooks. But I thought I would take a closer look at any advice from these oh-so-awesome nannies to see if I could make my kids stop asking me when they could get a nanny. For once, I'd like them to say, "Hey, mom, you're the coolest ever. Better than any nanny I know of."
Here's what I found out:
#1. The first thing I learned from the nanny books is that looks don't really matter when it comes to the fun quotient. This is a good sign for me, as I like to remain in my pajamas as much as possible. Mary Poppins "was thin, with large feet and hands, and a small, rather peering blue eyes." Churchie from The Penderwicks was described by Jane as "a plump woman with gray hair" and "comfortable." Mrs. Piggle-Wiggle is "small and has a hump on her back" with "brown sparkly eyes and brown hair which she keeps very long, almost to her knees, so the children can comb it." And then there's Nana and Carl, who, of course, are dogs, and Nanny Piggins, who is a very glamorous pig.
#2. The best nannies have a thing about gingerbread. Mary Poppins takes Jane and Michael to visit Mrs. Corry (who personally I think is super creepy, but what do I know?) who sells them "thirteen slabs of gingerbread, each with its gilt paper star." Churchie makes blocks of gingerbread and serves them with whipped cream and strawberries. Mrs. Noodlekugel invites Nick and Maxine to make gingerbread shaped mice by tracing around real, live mice who lie on the cookie dough (just thinking about this gives me the heebie-jeebies).
#3. The third piece of advice is closely related to the second, which is nannies must always be top-notch bakers. Not only of gingerbread, but sugar cookies (Mrs. Piggle-Wiggle), pies (Nanny Piggins), and apple cookies (Mrs. Noodlekugel). My kids especially like Nanny Piggins because she uses the money meant to buy school uniforms to purchase enormous bars of chocolate instead. (This is certainly not something I would have done.)
#4. The fourth piece of advice for caretakers who aspire to be awesome is they must have the ability to speak to animals. Mrs. Noodlekugel has a cat who serves tea and cookies and who she taught how to pronounce consonants by saying, "jingle jungle jangle joker" and "monkeys make Monopoly monotonous" one-hundred times each. When Mary Poppins uses a magic compass to take Jane and Michael around the world, she converses with a large Hyacinth Macaw, a sleepy panda, and Amelia the dolphin, among others. And then there's Nanny Piggins, a pig herself, who has an adopted brother bear named Boris who is the most famous bear ballerina in the world.
#5. The fifth piece of advice is to be creative in getting children to behave. Take a lesson from Mrs. Piggle-Wiggle, whose old fashioned Won't-Pick-Up-Toys Cure involves letting Hubert barricade himself in his messy room because he simply can't get the door open because it's so crammed with his toys. She ends up feeding him through the window by sticking bread into the tines of a rake, and then bribing him to clean up because the circus parade was in town.
#6. Great nannies always make work fun. Mrs. Piggle-Wiggle "showed Dicky how a lawnmower is really a magic machine that mows down the enemy million and billions at a time." When Mary Poppins helps the kids get changed for bed, the children "noticed that whereas buttons and hooks had needed all sorts of coaxing from Katie Nanna, for Mary Poppins they flex apart almost at a look." Then there is Nanny Piggins, who has absolutely no experience in chores. The kids have to tell her what they normally do, like tidy their rooms or take a bath, to which she replies, "Well, you can do that if you like. But I'm going to go to the kitchen and go through all the cupboards looking for things that contain sugar. Then eat as much as I can until I feel sick. You can join me if you like."
#7. The best nannies have awesome friends. Mrs. Noodlekugel has Mr. Fuzzface the talking cat (he also plays the piano) and the four farsighted mice. Churchie has Harry the Tomato Man, who is not only super nice but he also grows the reddest, most delicious tomatoes. Nanny Piggins has Boris the dancing bear who was very useful when the kids needed to get rid of the aunt who threatened to take Nanny Piggins' place as their caretaker.
#8. There are no shortage of high stakes adventures with storybook nannies. Nanny Piggins takes the kids rowing in the ocean, where they get stuck in a storm. Thankfully they get saved by a Korean fishing boat. Mary Poppins takes the children to see Mr. Wigg, where they all catch laughing gas and end up floating up to the ceiling and taking their tea up there. Carl lets the baby he's looking after ride on his back and slide down the laundry chute.
#9. Nannies must be fierce defenders of the kids they take care of. Churchie defends Jeffrey and supports his desire to go to music school. And Nana the dog scares off Peter Pan when he climbs through the Darling children's window (leaving his shadow behind when he rushes out).
#10. The tenth and final piece of advice I learned from these nannies is to be magical. Mary Poppins pulls out her large bottle of "One Tea-Spoon to be Taken at Bed-time," to which Michael tastes strawberry ice, Jane tastes lime-juice cordial, and the twins taste milk. Mrs. Noodlekugel's gingerbread mice come alive after they are baked. The mice run out to the garden where they get swooped up by birds.
So there you go, the ten pieces of advice I've gleaned from the cool nannies in famous children's books. It seems I have a lot of work to do. Now, if you don't mind, I'm off to bake some gingerbread.
____________________
Get a box of YA books and bookish goodies in the mail every quarter with our new YA Quarterly Box! Sign up here.