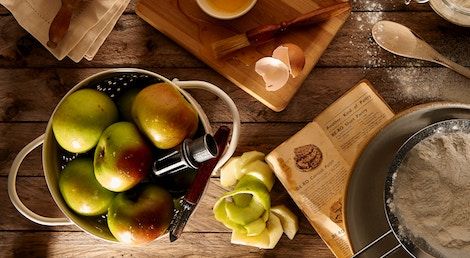 This content contains affiliate links. When you buy through these links, we may earn an affiliate commission.
Cooking is the sunshine of my life, but so are comic books. This is a terrible burden on my life. When I'm cooking, I can't read comics, which starves my soul. When I'm reading comics, I can't cook, and then I literally starve because I'm an adult who hasn't made food for myself. Luckily, I can have my cake and make it, too. There's a whole genre of delicious comic cookbooks for the grown-up consummate food and comic book nerd, which would be me. If you're reading this right now, it's probably you too. Let's dive right in.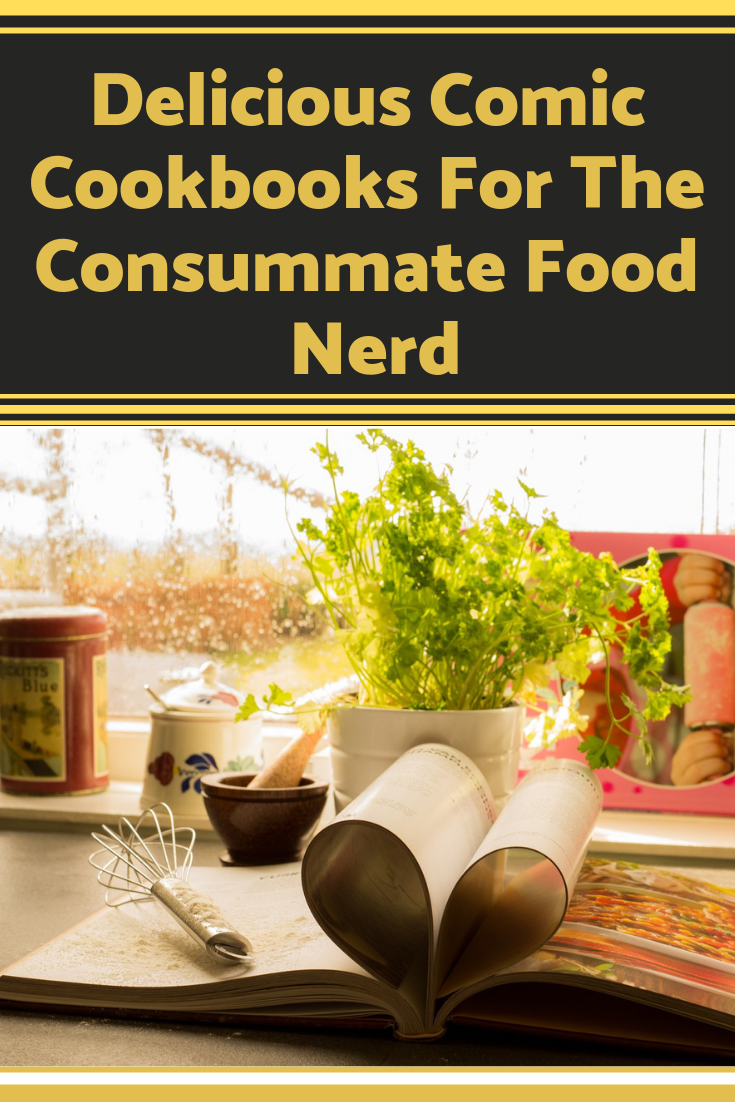 Dirt Candy by Amanda Cohen and Ryan Dunlavey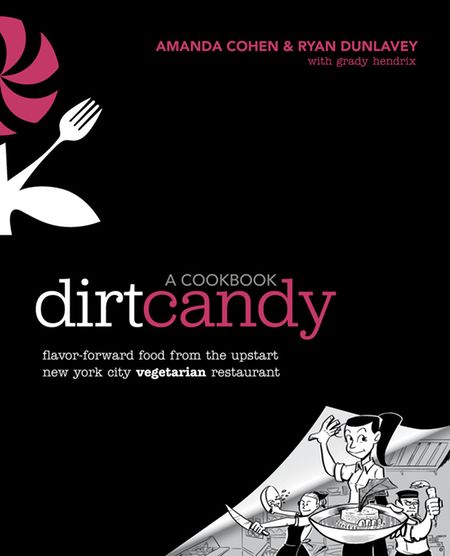 Dirt Candy is a New York City vegetarian restaurant with a personality. Amanda Cohen, owner of that restaurant, teamed up with cartoonist Ryan Dunlavey and her husband Grady Hendrix (yes, that Grady Hendrix) to create this 2012 comic cookbook mashup. Seeing an incredibly famous and celebrated restaurant progress through its growing pains is as endearing as the incredibly complex but tasty recipes themselves. Thrill as Martha Stewart appears in the dining area! Gasp as Amanda struggles to balance the nervous energy of the monkey with the calm control of the panda! There's a goofy kung fu theme that some people will probably find annoying, but I didn't mind.
Like Amanda Cohen, Alain Passard is a famous chef and restauranteur. His comic cookbook is a loosey-goosey, gutterless French comic with visual personality and wit. In between vignettes of the chef's big personality and restaurant life are recipes for gourmet fare. Be forewarned: they're not for the faint of heart. There are no ingredient lists here. Passard assumes that you already know what you're doing in the kitchen and just writes out the instructions in paragraph form. Have a go at them if you're bold. Otherwise, just enjoy the quirky window into the life of a food genius.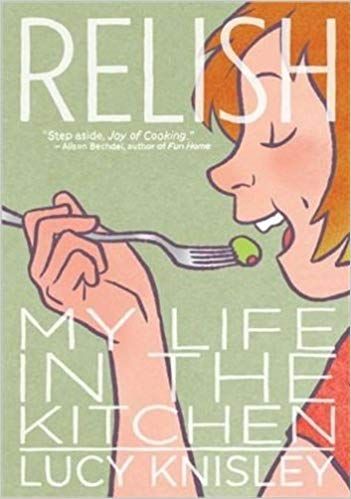 Lucy Knisley's breakout kitchen success story is an endearing tale of growing up foodie. Part memoir of her family, part celebration of her own discovery of cuisine, it's a visually appealing book brimming with love for its subject matter. One of the things I like most about this work is its ability to bring the reader along into a world of exciting gourmet food that seemed completely normal to Lucy growing up. Early exposure to the magic of béchamel sauce clearly hasn't fostered any boredom in her. Any of these books will make you hungry, but this one really gets your stomach rumbling. If you like it, then keep reading her work, because Knisley is an amazing autobiographist whose matrimonial memoir Something New once saved my day during a particularly stressful pre-nuptial morning.
Anthony Bourdain's Hungry Ghosts by Anthony Bourdain, Joel Rose, Alberto Ponticelli, Paul Pope, Francesco Francavilla, and Mateus Santolouco
Saucy, spicy, spooky, savory. The late, great Anthony Bourdain collaborated with a number of illustrators to bring this anthology to life—or, in this case, to the table. Originally published in four issues from Dark Horse, it's not to be missed for the true connoisseur. (And if you actually have the issues, I do hope you have those babies bagged up tight.) Not every story in the collection is appropriate for all readers, not just because they can be, well, visceral, but because there's a bit of ugly sexual violence as well. Think over-the-top EC horror schlock, except with tasty recipes at the end in case you still have an appetite. Incidentally, this is not Bourdain's first foray into comic book glory. He also penned Get Jiro!, a comic about the crime chefs of LA and how some people would just kill for a plate of good sushi right now.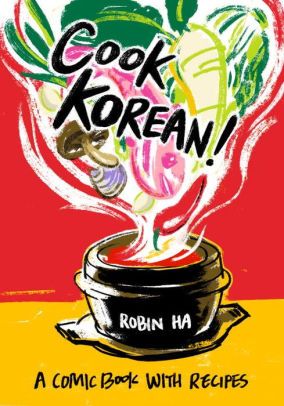 Unlike Dirt Candy, Hungry Ghosts, and Relish, this adorable cookbook has less narrative and more fantastic Korean cuisine. There are enough recipes here for it to hold its own on your cookbook shelf. To make matters even better, the conversational style is the perfect gentle introduction to Korean cuisine and food culture. It's a book that tells you not only what to eat and how to make it, but how to eat and prepare Korean food authentically. Cook Korean! assumes from the get-go that you have little or no experience making Korean food, but that you do know what you're doing in the kitchen and are ready to expand your culinary horizons.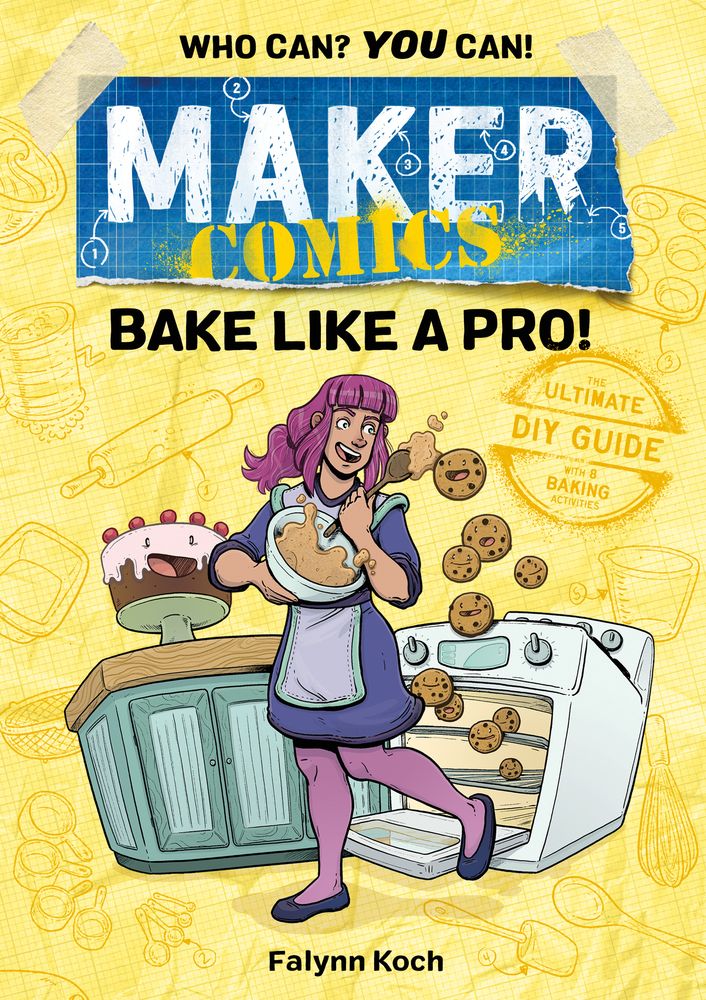 You wouldn't know it from the cover or the title, but this is a book about wizards. Baking wizards! That's right: crispy pizza dough is a magical art in this charming first-timer baking guide. A smattering of science keeps it educational even as the kitchen talks back to our heroine. This particular book would work well for a middle grader. Not only are the recipes funny and easy to understand, but they produce the kind of food that represents its own reward.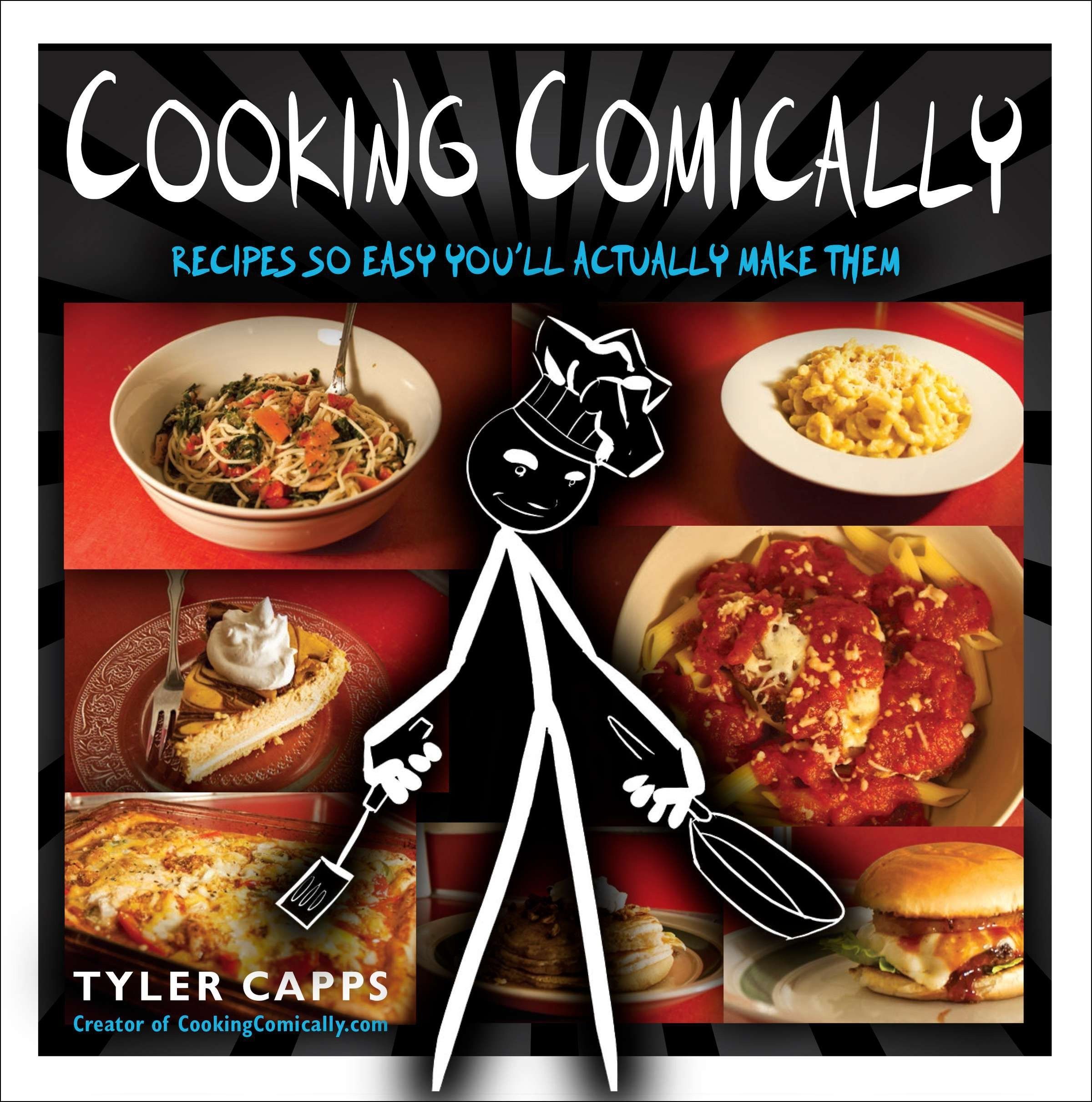 If you are an internet person (which you may be because you're here, hello) then you may already be familiar with Tyler Capps's irreverent and engaging home chef stick figure. In that case, you may be pleased to know that the magic that is the Cooking Comically webcomic has jumped media into print. Now, you can enjoy the same sassy delivery without depending on your neighbor's wifi. The recipes are easy, Capp is hilarious, and you'll never take all that tasty goodness too seriously again.