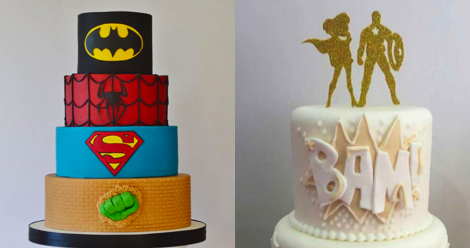 10 Creative Comic Book Wedding Cakes To Serve On Your Big Day
Honestly, you guys, I've been in the biggest reading slump ever. Between getting ready to move (the waiting list for barrier-free, accessible apartments is long, but somehow the wait when you're first in line feels longer) and parting with the books I know I won't read (it was a grueling but much-needed deep-clean of my shelves), I just haven't wanted to read. I have, however, spent an inordinate amount of time on Pinterest, going down multiple cutesy rabbit holes. My latest obsession is comic book wedding cakes, because if I'm procrastinating reading comics, I'm thinking about them somehow. Here are 10 of my favourite comic book wedding cakes themed to look like the characters from the panels.
Which is your favourite? Would you feature one of these comic book wedding cakes on your big day?