#

Read Harder

Read Harder is Book Riot's annual reading challenge, where we design 24 tasks to help you read outside your comfort zone and find your next favorite read!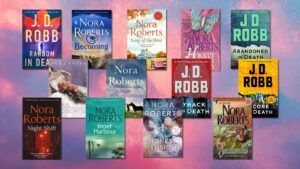 Who Is Nora Roberts?
June 21, 2023
A look into Nora Roberts one of the most popular romance novelists of all time who helped redefine the genre in the 1980s and beyond.