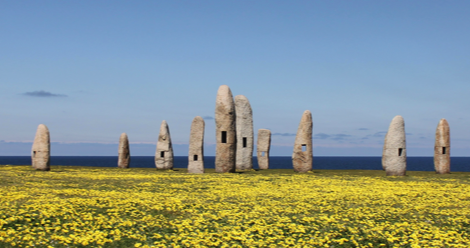 Fiction
5 Fiction Books With a Touch of Magic
This content contains affiliate links. When you buy through these links, we may earn an affiliate commission.
Quick, answer the following question:
If you could only have one magical power, what would it be?
(Admit it. You've thought about it. And, if you haven't: really? Come on. It's a fun game.)
I spent most of my childhood waiting for my magic powers to kick in. I blame it on the great books I read. It happened for so many of my favorite characters; Their narratives infiltrated my subconscious. Why shouldn't it happen to me, too?
I outgrew that phase (mostly). But I don't think this newfound sensibleness came from a place of maturity. It came because of an epiphany: I've had my magic power all along.
Books. Books are my magic.
And I'm not alone. Most voracious readers would agree that books are an incredible source of magic. Books allow us to teleport – I've flown to foreign countries on the prose of a good book. Books introduce us to supernatural creatures; It is because of books that we know dragons, unicorns, and hobbits. Books can bend time and space (ask any historical fiction reader). Books allow us to become someone else.
In his non-fiction book, On Writing, Stephen King offers that, "books are a unique portable magic." It will come as no surprise to my readers that I wholeheartedly agree with Mr. King.
While I no longer believe that a mystical creature will tell me that I am chosen in some way, bestowed with supernatural powers, I do still read great fiction and feel a touch of… magic. And it is all because of the remarkable authors who craft stories that feel real, grounded, and yet have an unmistakable hint of enchantment.
Here are a few of these books, in no particular order:
Sisterland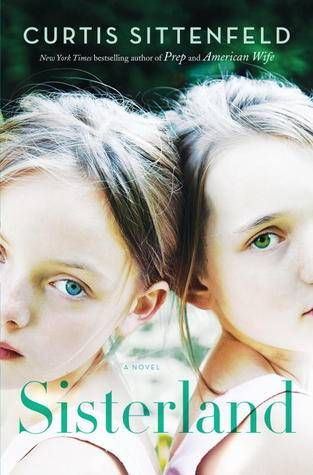 by Curtis Sittenfeld
The novel is about psychic twins, Violet and Kate. Growing up in St. Louis, they slowly realize that they have abilities, senses – the gift of seeing into the future. But not quite so clearly. They are able to intuit, to foresee, but without perfect clarity. They also deal with their powers in quite a different way. One of them rejects her skill and tries to lead a normal life. The other, embraces her gift and makes quite a notable prediction, one that defines the course of this brilliant novel. If magical realism isn't your thing, don't worry. This is still a Sittenfeld novel (author of Prep and American Wife). At the end of the day, it is a novel about a family.
The Night Circus
by Erin Morgenstern
One day, without warning, a circus arrives in town. Le Cirque des Rêves (The Circus of Dreams) is an unusual circus. It opens at nightfall and closes at dawn. The town is abuzz with curiosity, unaware that behind the circus are two magicians who are engaged in a never-ending rivalry, and who elect apprentices to carry out lifelong challenges. This book is straight up magical realism – at least for my taste. So why should I list it in the category of books with a touch of magic? I blame Ms. Morgenstern's brilliantly crafted world. It felt so real, I kept expecting Le Cirque des Rêves to show up in Toronto.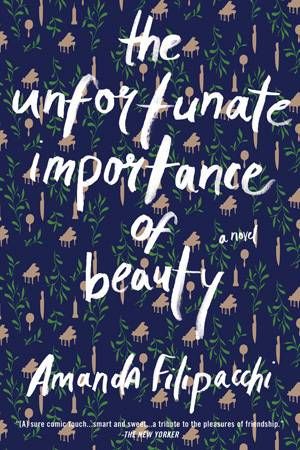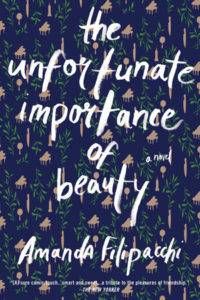 The Unfortunate Importance of Beauty by Amanda Filipacchi
The plot might seem silly – at first. Barb, the narrator, is gorgeous (the child of Aphrodite with Alessandra Ambrosio, apparently). To find the man who will focus on her inner beauty, she hides her looks behind a fat suit, fake teeth, and unflattering wig. No magic there, I know. But Lily – Barb's friend – has the opposite problem. She is ugly, plain, utterly beyond salvation when it comes to her appearance. She is also madly in love with Strad, a man who is unapologetically superficial. But Lily has a gift. She can compose music that turns specific things – a table or a pen – into irresistible objects. Lily sells this music to stores so they can sell their products. And guess what happens when Lily finds a way to use the music on herself, turning herself into a goddess in Strad's (and everyone else's) eyes, but – and here's the catch – only while the music is playing?
The Matchmaker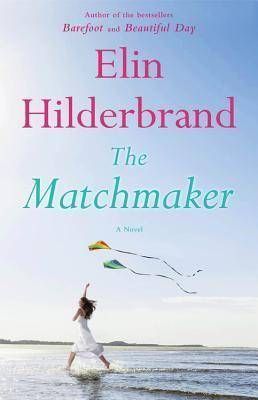 by Elin Hilderbrand
Dabney Kimball Beech has a unique form of clairvoyance: she can always tell whether a couple is well-matched or not. If two people are compatible, she sees pink around them. If not, a green fog appears. If I am not mistaken (and I am probably not since I am Ms. Hilderbrand's biggest fan), this is the first time that Elin has conjured up a character with a magic power. And while I cannot tell you that this is her best book ever (I cannot say this because it would be impossible to pick the best one, as they are all delightfully unputdownable), I can say that this is a book that you will love. Pink fog guaranteed.
Homegoing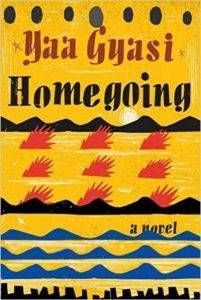 by Yaa Gyasi
The novel opens in the late 18th century in the Asante Village, a part of the Gold Coast which eventually became Ghana. We meet two half-sisters, Esi and Effia, one sold into slavery, the other married to a British slaver. Ms. Gyasi crafts a novel that traces the generations of Esi and Effia's families through two continents and three hundred years. There is no doubt that this novel is a moving portrayal of the impact of the slave trade, from 18th century west Africa to modern-day United States. But it is also a story about the power of love, family, identity, and home. And its touch of magic couldn't be sweeter. It happens at the very end. But not in the way that you might expect it to.
I would love to hear about the books that made you, too, believe in magic. And – in case you were wondering – the magic power I would pick is the ability to fly.