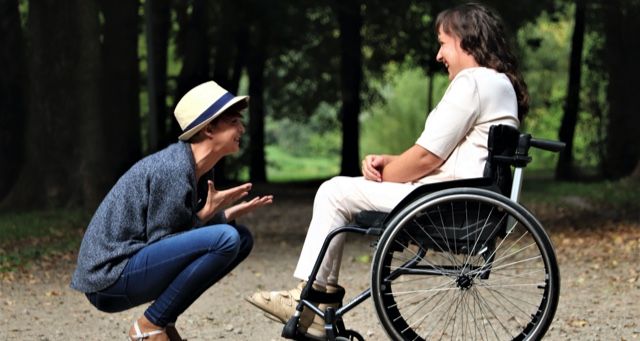 Lists
Read Harder: A Book With a Main Character or Protagonist With a Disability
This content contains affiliate links. When you buy through these links, we may earn an affiliate commission.
This list of books about characters with a disability for the 2020 Read Harder Challenge is sponsored by TBR: Tailored Book Recommendations.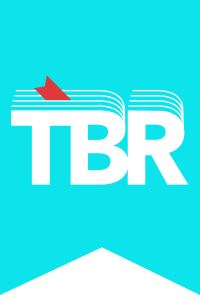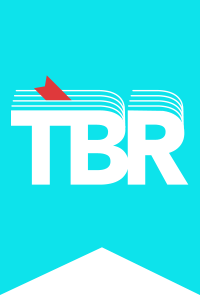 TBR is Book Riot's subscription service offering Tailored Book Recommendations for readers of all stripes. Been dreaming of a "Stitch Fix for books?" Now it's here! Tell TBR about your reading preferences and what you're looking for, and sit back while your Bibliologist handpicks recommendations just for you. TBR offers plans to receive hardcover books in the mail or recommendations by email, so there's an option for every budget. Visit mytbr.co to sign up today.
---
For this Read Harder challenge, pick a book featuring a protagonist who has a disability—loosely defined here as a condition that interferes with a person's ability to complete certain tasks. People with disabilities are often made to feel like they don't have a voice in communities where able-bodied people are the majority. Reading about main characters with disabilities is one way to promote inclusion and understanding, particularly if written by an #OwnVoices author.
We've rounded up eight novels in a variety of genres featuring a narrator who has a disability. From middle grade fiction to memoirs, these books can provide insights about disabilities from the perspectives of those who have them.
Keah Brown, born with cerebral palsy, grew up with friends calling her able-boded twin sister "the pretty one." Although it took time for her to find self-love, Keah found ways to embrace it regardless of how others believed she should be. She even started the hashtag #DisabledAndCute to help others with disabilities recognize their inherent beauty. This personal essay collection explores Keah's love of pop culture, transition from self-hate to self-love, and experiences as a black and disabled woman.
Marcelo was born with a condition involving autism-like traits that doctors were never able to diagnose. Although others—like his father—view his condition as something to overcome, Marcelo is proud of who he is. He often hears music that nobody else can and spots details that others might miss. When his father makes him work in his law firm's mailroom over the summer, he befriends his coworker Jasmine. When they discover a photo of a young girl, they become involved in a case that opens their eyes to suffering and injustice.
As a child, Haben Girma was inspired by her parents' story as refugees during the 30-year war between Eritrea and Ethiopia. They taught her about strength and resilience in ways that resonated with her as she traveled the world, developed a text-to-braille communication system, and became the first Deafblind graduate of Harvard Law School. In her memoir, Haben approaches disability not as a weakness but as an opportunity to innovate and change the world for the better.
Chloe Brown is a computer geek with chronic pain who put together a bucket list after a near-death experience. The goal of this list? To help her "get a life" through activities like moving out of her family's mansion, traveling the world with nothing but hand luggage, and having a drunken night out. After accomplishing the first task and finding herself stuck, she realizes she needs someone to help her live on the wild side. And she's found just the person: Redford "Red" Morgan, her motorcycling next-door-neighbor who, beneath his "bad boy" exterior, has the soul of an artist.
Elyn R. Saks began hearing voices when she was a teenager, at a time when schizophrenia was largely misunderstood. Throughout her young adulthood, she struggled with crippling paranoia and the frequent inability to tell reality apart from delusions. Through years of treatment, however, she was able to overcome significant barriers related to her disorder and become a lawyer, professor, and psychiatrist. This memoir details Saks's experiences as well as ongoing challenges she still faces related to the disorder.
Twelve-year-old Iris has a talent for all things tech. But as the only deaf person in her school, her classmates misunderstand her. Teachers and students alike often treat her as if she's a lot less capable than she is, and sometimes she feels as if no matter how hard she tries, she cannot communicate with them.
That's when she discovers Blue 55, a whale who makes sounds at a frequency much higher than other whales. Iris immediately empathizes with Blue and decides to make a song in his frequency so he can hear it. But how will she deliver this song all the way to the ocean?
Jovan has been the gentle, unassuming best friend of the Chancellor's heir since childhood. Few would expect him to be an expert in poisons, but from a young age he received secret training to protect the Chancellor's family from those who want them dead.
But then the Chancellor is poisoned to death and a mysterious army attacks the city gates. Complicating this is Jovan's severe obsessive-compulsive disorder, which is debilitating in times of high stress. Yet Jovan has no choice but to use his training and, alongside his sister Kalina, protect the heir at all costs.
Shane Burcaw is used to people viewing his life—and medical condition, spinal muscular atrophy—through a sympathetic lens. But that's now how he views it. He finds great fulfillment in his life and reflects on his experiences with a sincere and often humorous mindset.
In this collection of personal essays, Shane recounts everything from how he fell in love with his girlfriend (now fiancée) Hannah to the time he attempted to explore New York City in a dying wheelchair. Although written for a young adult audience, Strangers Assume My Girlfriend is My Nurse is a hilarious and heartfelt read for teens and adults alike.