Cookbook Showdown: The Best Pumpkin Spice Dessert Recipes, Tested
This content contains affiliate links. When you buy through these links, we may earn an affiliate commission.
Welcome back to Cookbook Showdown, where one brave home chef pits recipes from popular cookbooks head-to-head to find out which dish comes out on top. Today, we're talking all things pumpkin spice. Well, everything except pumpkin pie because that battle has already been waged. Today's menu includes pumpkin bread, pumpkin muffins, pumpkin truffles, pumpkin pancakes, and pumpkin pie bars. Which of these pumpkin dessert recipes knocked my Halloween-themed socks off? Read on to find out!
These recipes from cookbooks by authors Molly Yeh, Gemma Stafford, Becca Rea-Tucker, and Vallery Lomas bring a variety of textures and pumpkin spice combinations. I'm a pumpkin spice girlie myself, and I thoroughly enjoyed each of these treats. But while I once might have said I couldn't get enough pumpkin spice, I can now officially say that five pumpkin desserts in the course of two weeks is actually enough. I've been spiced. I'm gourd.
For each dish, I'll judge based on overall flavor, appearance, difficulty, and how well it highlights pumpkin as an ingredient (AKA "pumpkin factor"). And to get in the fall spirit, I displayed the baked goods on my favorite spooky season cutting board, the Ouija Cheese Board from the literary non-profit 826DC. Alright, let's get baking!
Cookbook Showdown: Pumpkin Spice Dessert Recipes
Gemma Stafford is an Irish-born pastry chef known for her popular online baking show, Bigger Bolder Baking. Stafford is a professionally trained chef who has worked for Michelin-starred restaurants, but she believes you don't need that kind of resume to whip up delicious baked goods in your home kitchen. The recipes in her newest cookbook are designed for a variety of skill levels, with everything from quick and easy weeknight dishes to show-stopping dinner party desserts. In the handful of recipes I've tried from the cookbook, I've had doubts about how simple the recipes appear on the page, but each finished dish has proven me wrong by coming out just right and packed with flavor. Can her pumpkin muffins keep up the record of success?
Gemma Stafford's "Pumpkin Chocolate Chip Muffins"
Gemma Stafford's pumpkin muffin recipe is found in the "Breakfast in Minutes" section of Bigger Bolder Baking Every Day. The recipe is short and sweet, indeed something that could come together quickly on a busy morning. I was surprised to find that cinnamon is the only spice called for in the recipe and that it pairs chocolate chips with pumpkin, two flavors that don't always work together, in my personal opinion.
But I was won over immediately when I tasted the muffins. They came together really easily, and the muffins looked just right in texture and shape. The cinnamon stands out against the pumpkin without overwhelming it. The muffins are only lightly sweet, which balances perfectly with the chocolate chips. Stafford proved me wrong yet again for doubting this recipe at first glance. (When will I learn?)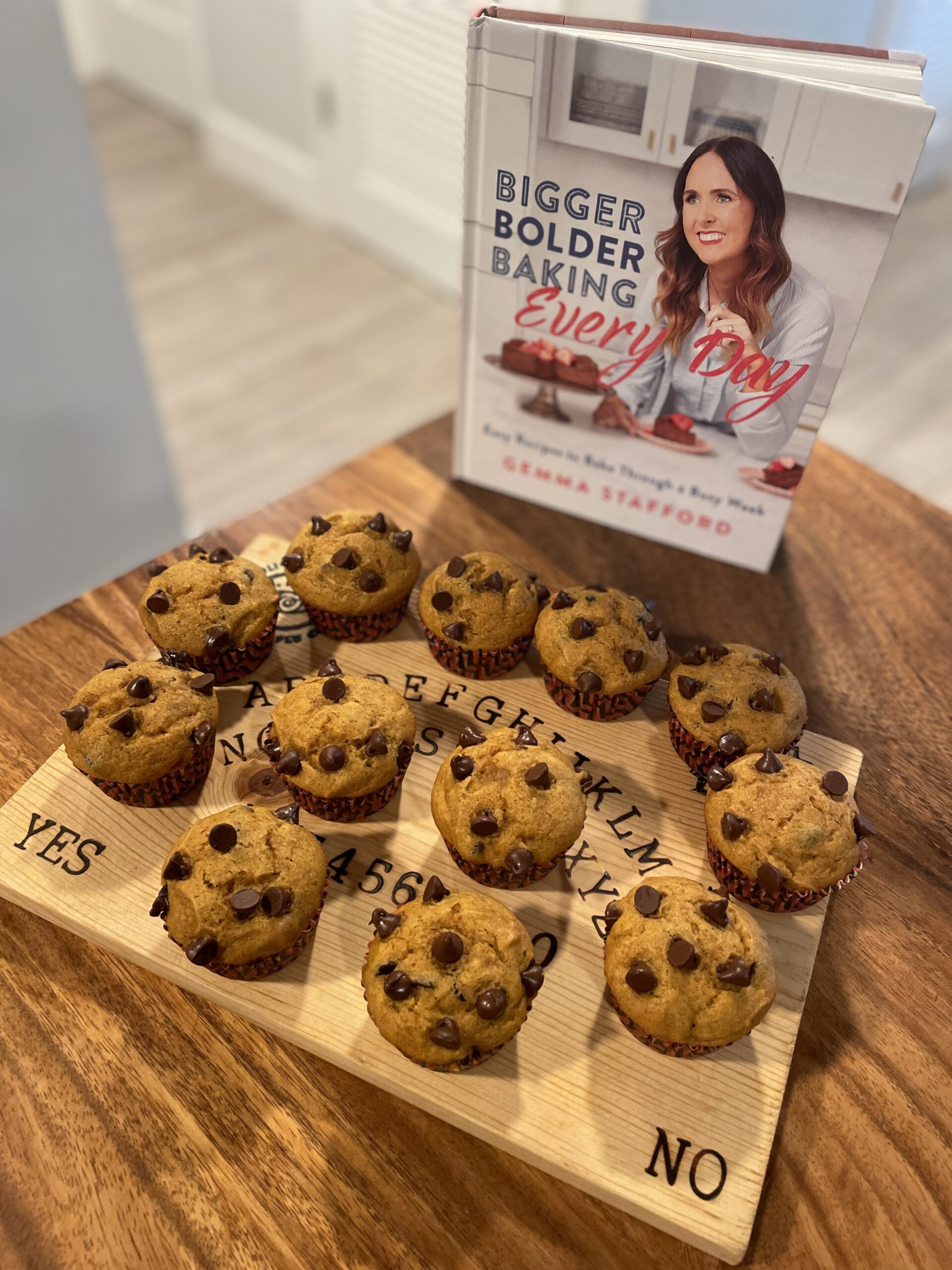 Gemma Stafford's Pumpkin Muffin Scores:
Flavor: 4/5 — I was unsure about the chocolate/pumpkin combo and worried the cinnamon wouldn't be enough spice-wise, but these were really tasty and balanced.
Appearance: 4/5 — They rose just right, and I like the pop of the chocolate chips sprinkled on top.
Pumpkin Factor: 3/5 — The chocolate overshadows some of the pumpkin flavor, and I think it could have taken an extra spice like ginger or cloves.
Difficulty: Easy — It was simple and came together exactly as expected, making it a great recipe for beginners.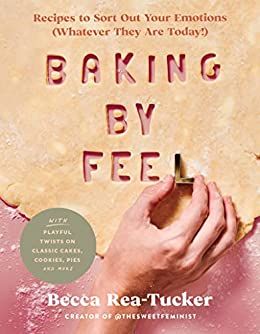 Becca Rea-Tucker is the baker behind the viral Instagram sensation @TheSweetFeminist. She's known for her sweet treats decorated with spicy feminist takes. But in this cookbook, Rea-Tucker is more focused on the healing act of baking itself. Each recipe is paired with an emotion that baking the particular dish can help you work through, plus a reflection or exercise on that emotion. It's a soothing, therapeutic cookbook that's a must-have for anyone who likes to bake their feelings.
Becca Rea-Tucker's "Pumpkin Pie Bars"
Becca Rea-Tucker's pumpkin pie bars are paired with the emotion of embarrassment. She claims the bars, which bring pumpkin pie flavors without all the work, are the perfect refrigerated treat to cool blushing cheeks. They've got three layers: a shortbread crust, pumpkin filling, and sour cream topping similar to that found on some cheesecakes. The layers make the recipe look complicated at first, but having made four pumpkin pies for a former Cookbook Showdown, I can confirm that this recipe took less than half the time of any one of those pies.
And it still delivered bold, comforting flavors. Cinnamon, ginger, cardamom, cloves, and black pepper bring all the pumpkin spice goodness to the bars. The sour cream topping is a nice tangy balance. The shortbread crust is a little tough but way easier than a pie crust and very structurally sound, making these bars easy to transfer to a potluck or holiday celebration.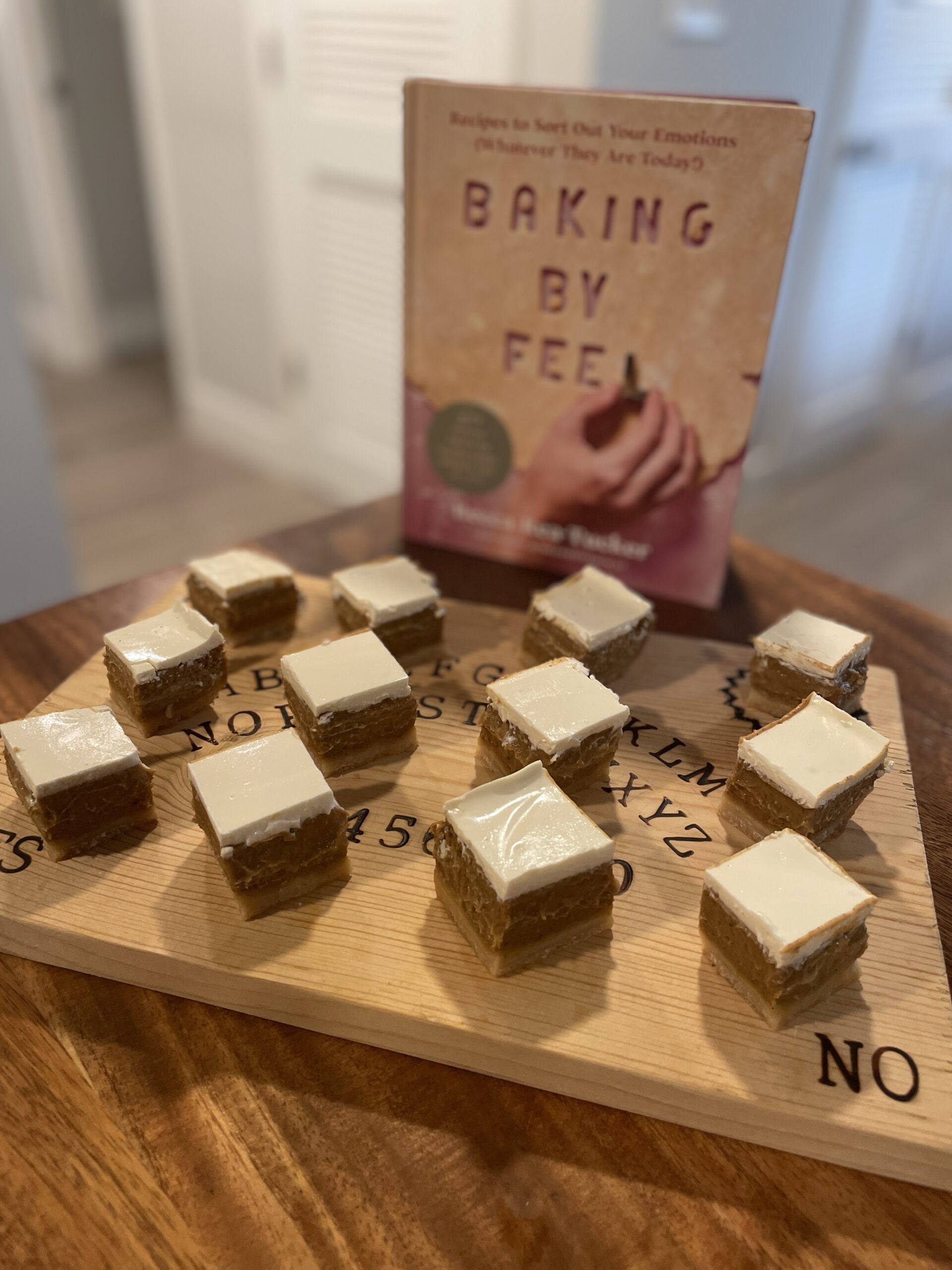 Becca Rea Tucker's Pumpkin Pie Bars Scores
Flavor: 4.5/5 — The pumpkin pie spices are spot-on. The shortbread crust didn't quite bring the buttery, flaky texture I hoped, but otherwise, these knock it out of the park.
Appearance: 4.5/5 — These are super cute and easier to serve than actual pumpkin pie! Next time, I'll add a sprinkle of cinnamon on top after baking.
Pumpkin Factor: 5/5 — There's no question that pumpkin is the queen of this dish.
Difficulty: Moderate — The three layers require a little extra work, but they're worth it (and WAY easier than a traditional pumpkin pie).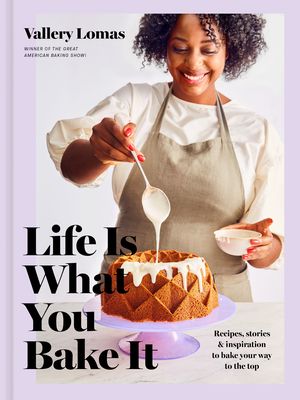 Vallery Lomas is the baking champion America needs, but we never got to watch her burn up the competition. Her winning season of The Great American Baking Show was canceled shortly after its premiere due to accusations against a judge. Lomas turned those lemons into lemonade by starting an online baking show, appearing on a wide variety of TV channels, writing recipes for The New York Times, and publishing her cookbook, Life is What You Bake It. These recipes combine classic techniques with inventive flavors drawn from Lomas's life across Baton Rouge, DC, Paris, and Harlem. I've tried a handful of recipes from this cookbook, and not one has let me down. Did Lomas keep it up for this pumpkin party?
Vallery Lomas's "Pumpkin Bread" and "Pumpkin, Ginger, and Cream Cheese Truffles"
Full disclosure: Vallery Lomas got a bit of an advantage in this contest because I tried two of her pumpkin recipes. I first made her pumpkin bread, a straightforward recipe that she claims got her through the stress of studying for the bar exam. I then used that bread to make the pumpkin, ginger, and cream cheese variation of her cake truffles. Lomas describes her cake truffles as a "bake your own adventure" recipe, where a wide variety of cake, frosting, and mix-in flavors can be used. The pumpkin version uses pumpkin bread, cream cheese frosting, store-bought gingersnaps, and white chocolate.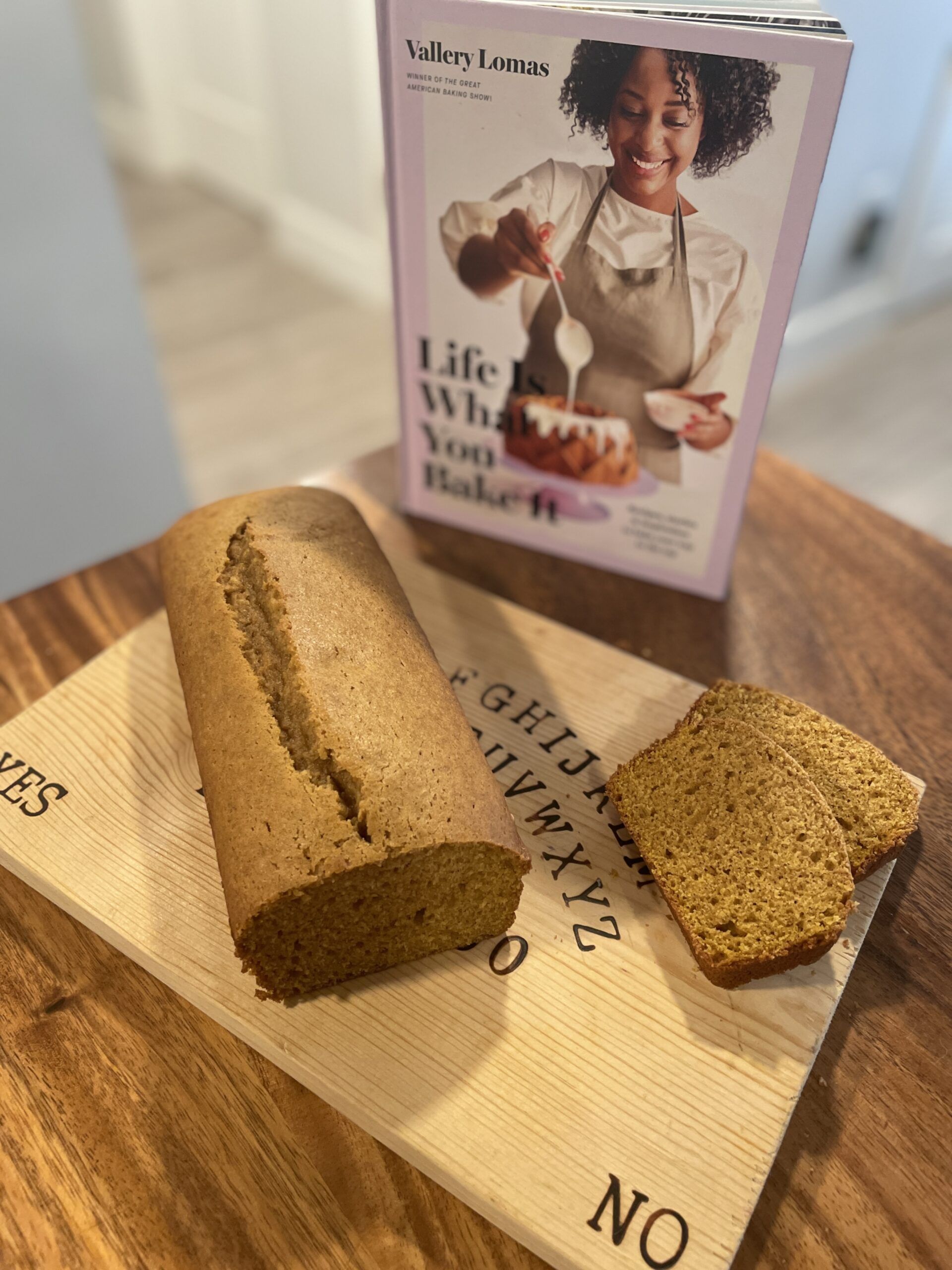 The pumpkin bread turned out flawlessly. It's a great recipe for beginners, with cinnamon, nutmeg, and vanilla extract highlighting the pumpkin flavor. It stayed soft and moist for days after baking it. I must admit I made the truffles in a rush. The instructions are simple, but I was impatient with getting the right mixture of cake and frosting and dipping them in white chocolate. In the end, they only suffered aesthetically. The taste was delicious, and they were fun to eat. I would proudly take these to a Halloween or Thanksgiving gathering (but would take a little extra time with the decoration).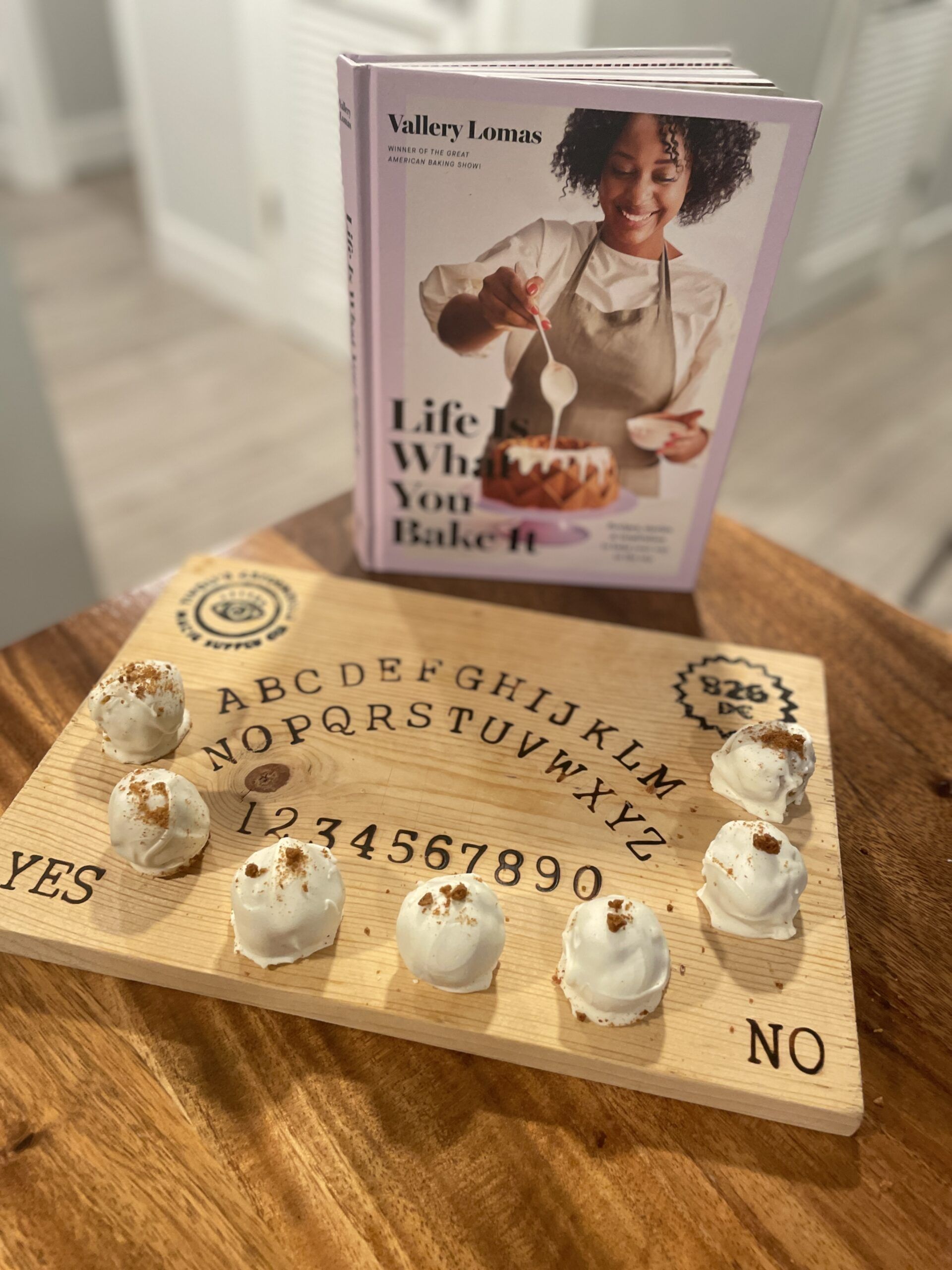 Vallery Lomas's Pumpkin Bread / Pumpkin Cake Truffles Scores
Taste: 4/5 — Both dishes have a great fall flavor profile. The truffles are a bit too sweet with the frosting and white chocolate coating.
Appearance: 4/5 — The pumpkin bread looks simple but has a perfect crumb. The truffles could have been gorgeous if I'd taken more time with them, but they're passably cute even when cutting corners.
Pumpkin Factor: 4.5/5 — Some additional spices could make the pumpkin bread pop even more. The pumpkin gets a bit overwhelmed by the white chocolate in the truffles. But both desserts are perfect for pumpkin lovers!
Difficulty: Easy (pumpkin bread) and Moderate (pumpkin cake truffles) — The bread is a great recipe for any skill level. The truffles require a little more skill to determine the right texture and decorate.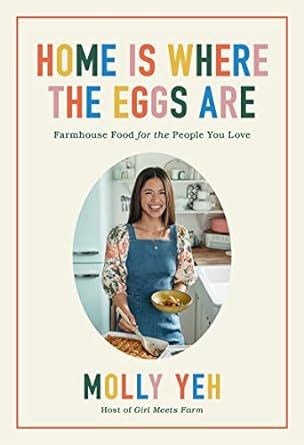 Molly Yeh was an award-winning food blogger before premiering her cooking show Girl Meets Farm on Food Network, so she knows how to write solid recipes. Yeh, who lives on a farm at the North Dakota and Minnesota border, is known for comforting, approachable, and family-friendly food. The recipes in this cookbook are inspired by Yeh's Chinese and Jewish heritage, as well as her husband's Scandinavian roots and the ingredients found near their Midwestern farm. The book is full of cozy flavors, personal stories, and the cutest illustrated endpapers I've ever seen. And, of course, as an egg-centric book, it's got killer breakfast recipes.
Molly Yeh's "Nick's Pumpkin Pancakes"
Okay, yes, I'm aware that calling pancakes a "pumpkin dessert" is a stretch. But this breakfast dish is a delightful seasonal treat I couldn't resist. Molly Yeh shares that this recipe is actually her husband's, who doesn't do much cooking but makes pancakes her whole family adores. Pumpkin is suggested as a variation on the classic recipe, achieved by adding half a can of pumpkin purée and some pumpkin pie spice alongside the cinnamon and nutmeg already called for in the standard recipe.
The instructions are simple and clearly written, and the pancakes came together nicely. With the added pumpkin purée, the batter is nice and thick, making for tall, fluffy pancakes. The ingredients are versatile and great for cooking with kids. The pancakes make for an excellent fall brunch.
Molly Yeh's Pumpkin Pancakes Scores
Flavor: 4/5 — The nutmeg, cinnamon, and pumpkin pie spice blend gives the pancakes a nice depth. They're thick and rich, like a marriage of pumpkin loaf and pancakes.
Appearance: 3.5/5 — I didn't quite nail the skillet temperature for a perfect golden brown, but the thick batter made them easy to cook without making a mess.
Pumpkin Factor: 4.5/5 — Between the golden orange color and pumpkin pie spices, this one really celebrates the star ingredient.
Difficulty: Easy — The basic pancake recipe is a reliable go-to, and the variations make it fun to play with.
Pumpkin Dessert Cookbook Showdown Winner
Each one of these dishes put me in a pumpkin-spicy mood. I would make any of them again and proudly share them with family and friends. But this is a competition, dammit, and someone has to win. Who will it be?
Winner: Becca Rea-Tucker's Pumpkin Pie Bars
My heart was won over by the delicious simplicity of Becca Rea-Tucker's pumpkin pie bars from Baking By Feel. They bring all the joyful textures and flavors of pumpkin pie but with way less work, and they're easy to transport and serve. I'll definitely make these bars again — probably before fall is over!
Honorable Mention: Gemma Stafford's Pumpkin Chocolate Chip Muffins
The only person who got to try all four (technically five) of the recipes I tested is my wife, and we had a long debate over the winner. I obviously got the final choice — she didn't do the baking or the writing here! — but I want to shout out her fave, Gemma Stafford's pumpkin chocolate chip muffins from Bigger Bolder Baking Every Day. The texture was light and moist, the chocolate chips added just the right sweetness, and the pumpkin flavor lingered in a lovely way. And considering how quickly they come together, they're a weekday breakfast miracle.
---