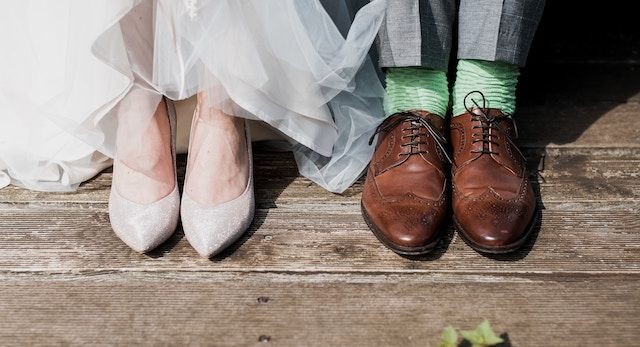 Lists
15 Of The Best Marriage Books About Its Joys And Complexities
This content contains affiliate links. When you buy through these links, we may earn an affiliate commission.
Marriage can be lovely and fulfilling, but it will always be a challenge, no matter if you are a bride/groom-to-be or just considering marriage for the future. Every step from saying I do and beyond can be hard, and in many ways not romantic as all those romcoms told you. As someone who just got engaged and is having to deal with the many responsibilities and considerations of what marriage means, let me tell you it's not easy. Sometimes you and your partner will disagree on the smallest things, and sometimes you have to face huge obstacles. When those challenges come, or even before they do, the best marriage books are here to help (like they always are, of course).
Everything from self-help, memoir, history books, and fiction can be found in this list of the best marriage books. The infinite wisdom of people who have already been through all of it will shine a light on whatever issues you might be facing. Plus, it is always good to know you and your partner are not alone, or that your issues are not different from those of many other couples. Marriage is hard, but it is also rewarding.
These are some of the best marriage books to help guide and you (and me) and, if need be, comfort you through the tough times. Just know that although everyone might have gone through something similar, your experience is unique and what has worked for some people might not work for you. So feel free to explore more titles, make your own list and enjoy the journey!
The Best Marriage Books for Newlyweds
After meeting and falling in love with Felipe in Indonesia, at the end of her Eat Pray Love journey, Elizabeth Gilbert and her now-husband swore fidelity to each other. However, they deduced never to marry after both of their previous marriages having ended in divorce. But fate seemed to have other plans when Felipe was detained at the U.S. border while on a trip to visit Elizabeth. Now, with a new set of circumstances and complications, Elizabeth and Felipe decide to marry. A thoughtful exploration of marriage as both a cultural and legal tradition and of the many interpretations it has across couples. Gilbert sets out to make peace with what it means to be part of a married couple. A book that is ultimately an exploration of love, it can help you to explore what it means to make such a commitment as well as how to cope with the many anxieties surrounding marriage and divorce in modern society.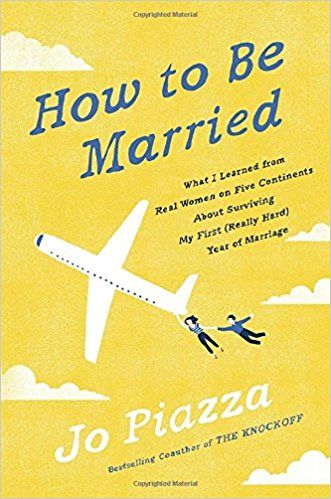 After getting married at age 34, Jo Piazza found herself surrounded by questions that had informed her life as a travel journalist. Why do people even get married in a world where you don't have to anymore? Can marriage be a feminist thing? How does an independent, strong, and continually traveling woman reconcile her identity as someone's partner? Jo travels through 20 countries to understand how to be married and what that means across the world. From the old wisdom of tribeswomen to Dutch prostitutes, Jo learns what it means to be married and make that marriage last. Covering how to communicate, what makes a good partnership, and how to deal with getting old in the world, Jo delivers a witty memoir. If you are a newlywed trying to get through your first year, know that you are not alone; Jo can help you learn and understand that you will be okay.

The Best Marriage Books for Married Couples
Have you ever felt like you were doing everything and was getting nothing done? Tiffany Dufu definitely did—she considered herself a poster child for doing everything: family, career and social life, Dufu could do it all. Like many women, Dufu thought she needed to have it all for a successful and fulfilling life. But as everything started to fall apart, and nothing seemed actually to get Dufu found a solution: drop the ball. In an exploration of relationships, both romantic, friendly, and professional. Dufu debunks the myth that one person can do it all and says that to achieve success, you must let something go. By offering new perspectives on the constraints that surround women in their professional and domestic lives, Dufu cracks the secrets of a new generation of female leadership. To have it all, you must let some stuff go…sometimes.

Hourglass is an in-depth exploration of how marriage and partnership change with time, reshaping its participants as well as the world around them. In a raw, moving, and relentlessly honest memoir, Shapiro explores how her self-image changed with marriage and invites the reader to dissect her relationship, dreams, and individualism through the difficulties of her marriage. How does one make a lifelong commitment to another person? What happens to love when the novelty has faded? What does it mean to love someone after a disappointment and hard compromises? Shapiro grapples with questions that all of us in long relationships will have to face, and in doing so, creates an ode to love rather than perfection in marriage.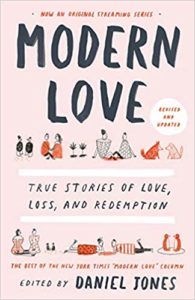 From the description: "A young woman goes through the five stages of ghosting grief. A man's promising fourth date ends in the emergency room. A female lawyer with bipolar disorder experiences the highs and lows of dating. A widower hesitates about introducing his children to his new girlfriend. A divorce in her seventies looks back at the beauty and rubble of past relationships." One of my favorite essay series! Modern Love will help you explore feelings and problems you might not even have addressed in your relationship, through thoughtful and poetic writing. First published in The New York Times "Modern Love" column in 2004, these stories can help you connect with your partner in a bookish way and explore the diversity of love.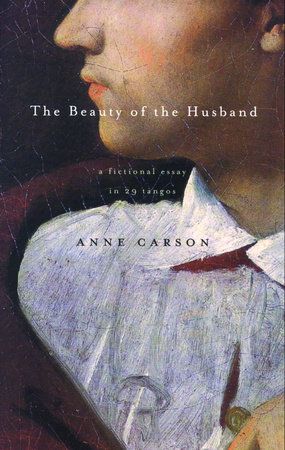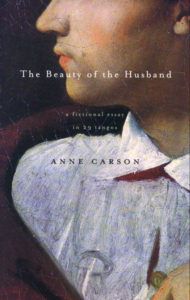 Having its primary focus on an essay on Keats's idea that beauty is truth, The Beauty of the Husband tells the story of marriage, with its many beginnings and eventual endings. Told in 29 tangos, the sensual dances stand as a metaphor for marriage: something that one must see through to its end.
With the poetic sensibility of an award-winning poet, Anne Carson delivers an unflinchingly beautiful exploration of love.
Books for Engaged Couples
A fun and honest exploration of what it takes to make a wedding. Lucy Knisley explores all the questions faced by a modern bride including diet ads, wedding dress shopping, and fights with the parents. With her characteristically beautiful art and well-researched, funny approach to memoir writing, Knisley delivered yet one of my favorite graphic memoirs. This is a beautiful book if you are planning a wedding or you want a fascinating story to spend a few hours with.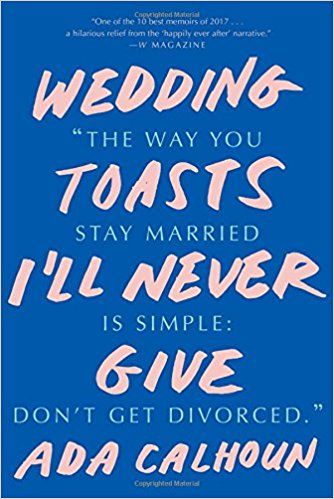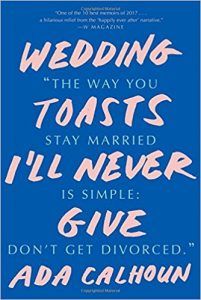 If you want to stay married, all you have to do is not get a divorce. This is the quintessential advice Ada Calhoun gives in her provocative and unflinchingly honest book. Calhoun goes through the most challenging years of her marriage and regrets that no one advised or prepared her for the less romantic and glamorous aspects of being married. For instance, you might wish you were single through tough times, you will definitely still be attracted to other people, and the only thing you have to do to stay married is not get divorced. Something that she admits might be easier said than done, but nonetheless is an important goal to keep in mind through the hard times. Calhoun's honesty will not only guide you if you are in a longterm relationship, but also prepare you for what you may face in married life.
If you are like me and love to know every little detail about everyday life, this book is for you. Marriage as an institution has changed drastically since its beginnings, from the fights for children and women's rights to same-sex couples' continuous struggle around the world. Marriage is an ever-changing tradition. It shapes not only how our governments understand their citizens but also how different cultures tackle the question of family, God, sex, and love.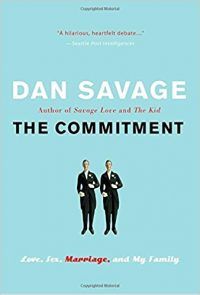 Dan Savage wants to get married, his partner is against it cause he doesn't want to act straight, and their son wants to eat wedding cake but says his dads "are not allowed" to get married. In this beautiful memoir about family, commitment, and marriage Savage explores the difficulties and prejudices that still surround same-sex couples in society and how marriage can still be used as a tool of family pressure and societal conformity.
As the civil war in Sri Lanka rages on, the Tamil minority has been forced towards the coast by the advancing army. Dinesh is one of the many people forced out of their homes and made to live in a camp. Wholly alienated from all he knew, he exists in a limbo where he starts even to lose sight of his own humanity. Until one day he is met with an unexpected proposal to marry an old man's daughter, Ganga, a fellow refugee. Marriage seems like a logical choice. It would guarantee that neither of them would be made to fight for the rebel factions. It might also ensure some safety and security if the army seizes the coast. A hard-hitting and wonderful exploration of how relationships in marriage can take on many different forms and challenges, especially in the face of danger.
Books About Complicated Marriages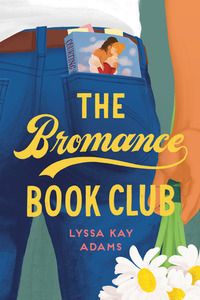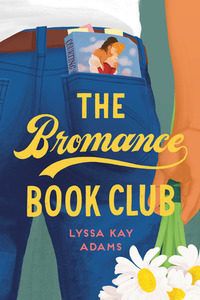 A more lighthearted contrast to the other books in this category, this book was one of my favorite romances of 2019. Gavin is at the hight of his career, playing second base for the Nashville Legends. But Gavin and his wife Thea are at the brink of divorce. Thea has been faking it in bed, and on the night of his most significant career achievement, Gavin finds out and loses his cool. Thea throws him out, and now Gavin must win her back, with a little help from romance novels and his teammates. This is a refreshing new romance series that focuses on working on relationships rather than the happy ever after.
Every relationship has two perspectives, two sides to its ups and downs, but also two sides to the truth. Behind every great partnership, every shinny couple lies a story of secrets and challenges. Lauren Groff's debut novel has been one of my favorite books of all time. A masterful book on relationships and how we might never know who we love, or the sacrifices they make for us. Lotto and Mathilde have always been the perfect couple, beautiful, successful, and talented. However, a lot can happen in a decade.
Celestial and Roy are the definition of the American dream in the modern South. A young executive and a promising artist, they seem to be the perfect couple, until everything changes. A highly awarded novel that explores race, loyalty, love, and marriage, this book will blow your mind and break your heart. A quintessentially American novel, An American Marriage perfectly exemplifies the political concerns and landscape of modern America through one relationship.
Akin and Yejide have been in love since they met in university. Although their culture expects that Akin will have multiple wives, he and Yedjide have agreed that it was not for them. But years after their marriage, Yedjide is still not pregnant, and family pressures from both of their families are increasing. If Yedjide does not get pregnant, her standing in their marriage will be at risk. Stay With Me is a novel about the immense sacrifice women must go through to prove their worth and standing in society, and how marriage in many ways can become a burden and a weapon when love is not the main focus.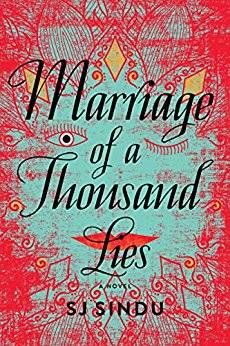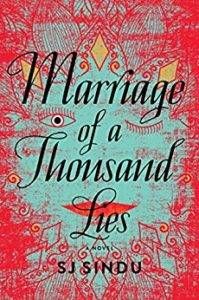 Lucky and her husband Krishna have been happily married for years. A product of an arranged marriage by their Sri Lankan American families, their union seems to work perfectly, and that's because they are both gay. It might not be ideal, but for Lucky, their arrangement has been working well enough. She can have the life her parents wanted for her and the life she wants. But when she must go back to her childhood home after her grandma suffers an accident, Lucky reconnects with an old friend and her first lover, Nisha. Nisha is now herself preparing for an arranged marriage to a man she has never met, as she and Lucky rekindled their lost love. Now they must decide what to do next. Lucky wants to save Nisha from living a lie, but does Nisha need to be saved? An in-depth exploration of the complexities of love, the duty of marriage, and the immigrant experience in America. Most of all, this novel is about truth and what obligation do we have to it.
---
Find more books about complicated marriages here.