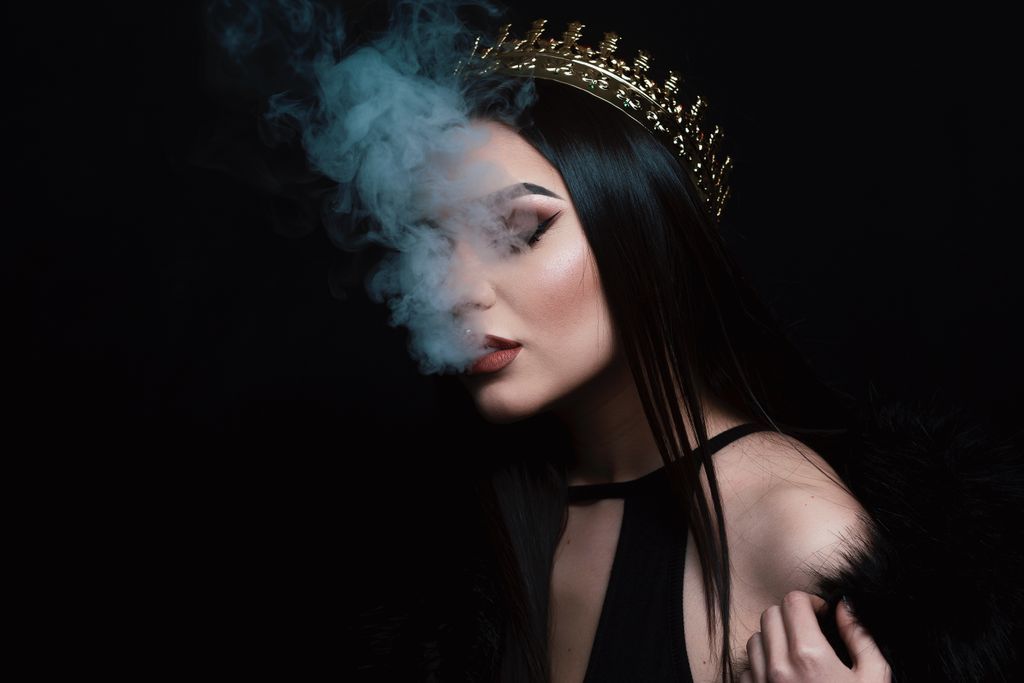 Fantasy is such a good way to get your head outside your usual setting. You can step inside magnificent worlds (or familiar settings!), meet wonderful monsters and creatures, fight alongside heroes and villains and get that luscious political intrigue you search for. If you crave stories that take more than one book, check out these fantasy book series for adults.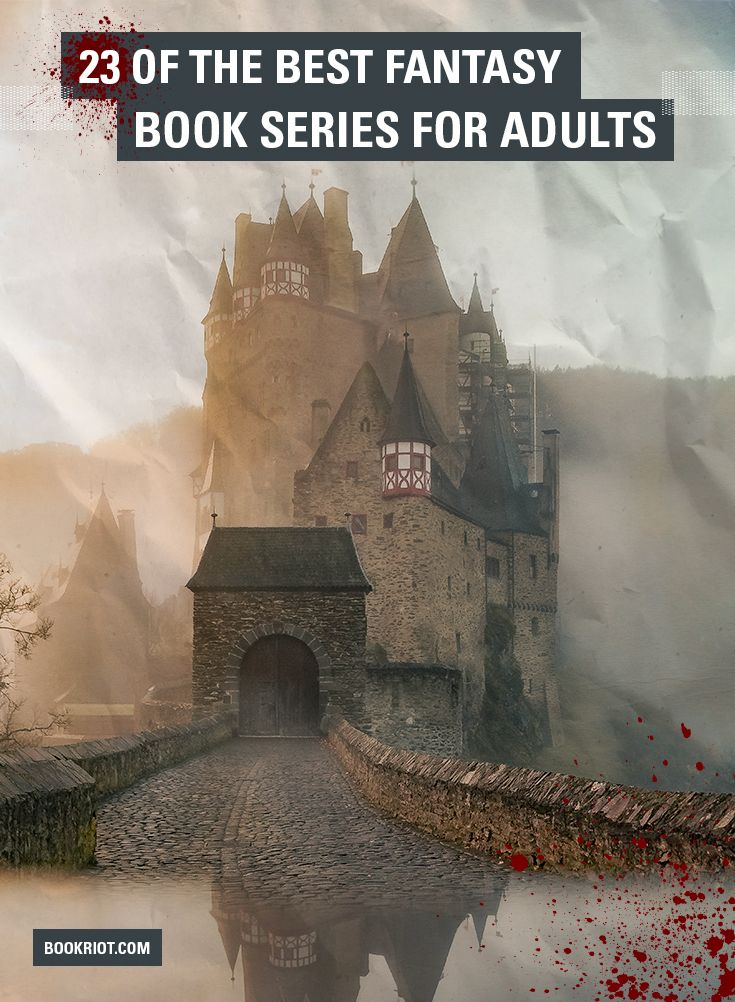 You'll see that it's categorized into sections: new fantasy series meaning that there is only one book out but it released between this year and last year; waiting for the sequel series means 1) that there is also only one book out but it has taken a while for the sequel to release and 2) series that have more than one book but we all are waiting for the next title, and finally completed fantasy series are series that you can read all in one go and you don't have to wait!
new fantasy series
In The Poppy War by R.F. Kuang, you will find a military fantasy with an orphan girl at the center of it all. Based on historical events, The Poppy War, brilliantly written, shows you how this war orphan aced the Keju, a test that finds the most talented youth, entered the most elite military school, and discovered her unknown power!
Definitely check out content warnings first.
Book one: The City of Brass
Inside the pages of this book, you'll meet a con woman who does tricks to get by. But one day, she'll summon a djinn warrior during one of her cons, and she will need to accept that all those childhood stories are real.
Book one: Trail of Lighting
The apocalypse is here. The gods and heroes walk the land. But so do the monsters. Dinétah, the Navajo reservation, has been reborn. Our protagonist Maggie, a Dinétah monster slayer, has a new job: to find the monster who has abducted a little girl.
4. Asiana by Rati Mehrotra
Book one: Markswoman
Kyra, the youngest Markswoman in the Order of Kali, is deadly with a blade. She's part of an elite group of warriors and has pledged to protect Asiana and its people. But when the Order is threatened, she goes on the run, and in the journey she will find allies she can trust and hopefully help her get revenge and justice.
5. Heartstone by Elle Katharine White
Book one: Heartstone
Were you looking for a Pride and Prejudice retelling in a historical fantasy with dragons and warriors who fight alongside them? I'm here to tell you the wait is over! Heartstone is just that; it's a story that centers Aliza and her sisters. Their home has been attacked by gryphons several times, so the Lord hires Riders to hunt them down. Two young men arrive with the group: one falls for one of her sisters and the other is rather…not of Aliza's liking.
Book one: The Bloodprint
The Talisman is a dark power that has risen in this land. But there is a group of influential women who fight this power. Among them are two women, our protagonists, Arian and her apprentice Sinnia, with the task of breaking slave trains and saving the land from this dark power. Also the Bloodprint, a dangerous text the Talisman wants to destroy, will be their only hope.
Book one: Daughters of the Storm
There are five royal sisters, each one of them as different as the next one…but only one crown. When their father is stricken by a mysterious sickness, they must team up on this journey to save him and to not let their treacherous stepbrother take the throne.
Book one: Pestilence
The four horsemen have come to Earth to end humanity. When Pestilence comes to Sara's town, she knows everyone is doomed, unless this horseman is stopped, which is what she will try to do. She then realizes the horseman can't be killed, and this only has made him angrier. Getting captured is not ideal, but the longer she's with him, Sara becomes less sure about her own feelings.
Book one: Jade City
When jade gives the user amazing power, many will want to have it for their own. There are two rival clans that rule in the shadows and when a new drug emerges, the tension between these two will result into violence.
Waiting for the sequel series
Book one: The Traitor Baru Cormorant
When does the next book come out? The Monster Baru Cormorant comes out Oct. 30, 2018
The Empire of Masks destroys her island, they conquer it and rewrite her culture. But Baru Cormorant will swallow her pride and join the Masquerade. She will learn their secrets and climb up her way to power to set her people free. Politics, games of power, plot twists, The Traitor Baru Cormorant will be your new favorite read. (And the sequel is not so far away!)
Book one: From Under the Mountain (but there is also a novella called The Traitor's Tunnel which is so good).
When does the next book come out? It's expected to come out later this year.
After a tragic night, Guerline is the new empress. It seems that as soon as she is in power, things start to happen. The four witch clans, her council, even an ancient evil; she will have to face them. Don't leave out the fact she can't fall in love with her companion Eva.
Book one: The House of Shattered Wings (book two has also come out and we're just waiting for the next one to release!)
Paris has suffered from the war in Heaven. The city lies in destruction, its people learning to live besides haunted ruins. But even then, the Great Houses still want dominion over the capital.
House Silverspires lies in disarray. Its founder is missing, monsters lurk in the dark. Therefore three different people will team up to save or break this House: a Fallen, an alchemist, and a resentful man.
13. Vicious by V.E. Schwab
When does the next book come out? Vengeful comes out Sept. 25
The story of two lonely roommates is the beginning of the tale of extraordinary villains. Revenge will drive their mind. Victor is determined to catch his former roommate while Eli wants to eradicate other super-powered people. Monsters behind human masks, this is Vicious.
Book one: The Grace of Kings
When does the next book come out? The Wall of Storms, book two, is out. Book three is expected to come out 2019.
These two rebels are polar opposites. Yet, in the uprising against the emperor, they become the best of friends while fighting armies and shapeshifting gods. But when the emperor is overthrown, they soon find themselves on opposite sides, sides that have different ideas on how the world should be run.
Book one: The Bear and the Nightingale
When does the next book come out? The Girl in the Tower is already out. The Winter of the Witch, book three, comes out Jan. 9, 2019.
A beautiful written tale, The Bear and the Nightingale tells the story of Vasilisa. Vasilisa lives with her family at the edge of the Russian wilderness. When her mother dies and her father takes a new wife, her life changes unexpectedly. Monsters lurk in the dark, misfortune showers the village, and her stepmother gets harsher and harsher each passing day.
Book one: City of Strife
When does next book come out? City of Betrayal is out already. We're just waiting for the last book!
A hundred and thirty years have passed since Arathiel last set foot in his home city. Nothing welcomes him back; not his family, not friendships. He soon finds himself befriending an uncommon trio. But an infamous assassination will put one of his new friends in danger and Arathiel will have to step outside his new home and save him.
completed fantasy series
Book one: Heroine Complex
How many books in the series? 3
Heroine Complex is an epic series about heroes in San Francisco! Evie Tanaka is best friend and personal assistant of superheroine, Aveda Jupiter. While Evie has too much on her plate for thinking of anything else, she agrees to pose as Aveda after she hurts herself and new things come to light!
*UPDATE: while this trilogy is complete, we have learned that the series will continue with a novella in 2019, followed by a new trilogy!
Book one: Fire Boy
How many books in the series? 2
Set in modern-day Pakistan, Wahid is someone who can see djinns. Due to a horrible car accident, he partners up with the Devil himself to find out why his best friend was killed and why his girlfriend's soul was stolen by djinns.
Book one: A Promise of Fire
How many books in the series? 3
She is a Kingmaker. Therefore she divines the truth through lies. She disguises herself inside a circus, far away from her fate and destiny the Gods have placed in her. But one day Griffin, a warlord, crosses paths with her and he wants her for himself.
20. All Souls by Deborah Harkness
Book one: A Discovery of Witches
How many books in the series? 3
Because she calls up a bewitched alchemical manuscript, young scholar Diana's life changes forever. She has found the mysterious, thought-to-be-lost manuscript hence all the creatures of the underworld want it. She's the only one who can break its spell though.
All Souls trilogy is one of the most beautiful stories told. Time-traveling, vampires, witches, magic. Above all, love. Everything is perfectly put together to tell the story of a lifetime.
Book one: Soulless
How many books in the series? 5
First of all, she has no soul. Then a vampire attacks her and she accidentally kills them. Because of this, Queen Victoria sends Lord Maccoon, a werewolf, to investigate. But what seems to be happening is bigger than any of them: vampires are disappearing and everyone thinks it's Alexia!
Book one: Wintersong
How many books in the series? 2
The Goblin King is in need of a bride. But he already has one! Get inside this touching retelling of Labyrinth. Certainly you will love it.
Because Liesl's sister gets taken by the Goblin King, Liesl travels to the Underworld to take her back. The Goblin King is a mysterious being and Liesl feels that fate is the one who brought them together.
Book one: Interim Goddess of Love
How many books? 3
Filipino mythology meets college, Interim Goddess of Love is one series to love. Everyone tells Hannah their love problems and she doesn't know why. Maybe it's the fact that she is the newest interim goddess of love, because the Goddess has gone AWOL. Also The God of the Sun is there to help her travel the new job!
Related posts