This list of fantasy series from around the world is sponsored by Fierce Reads, publisher of Children of Blood and Bone by Tomi Adeyemi.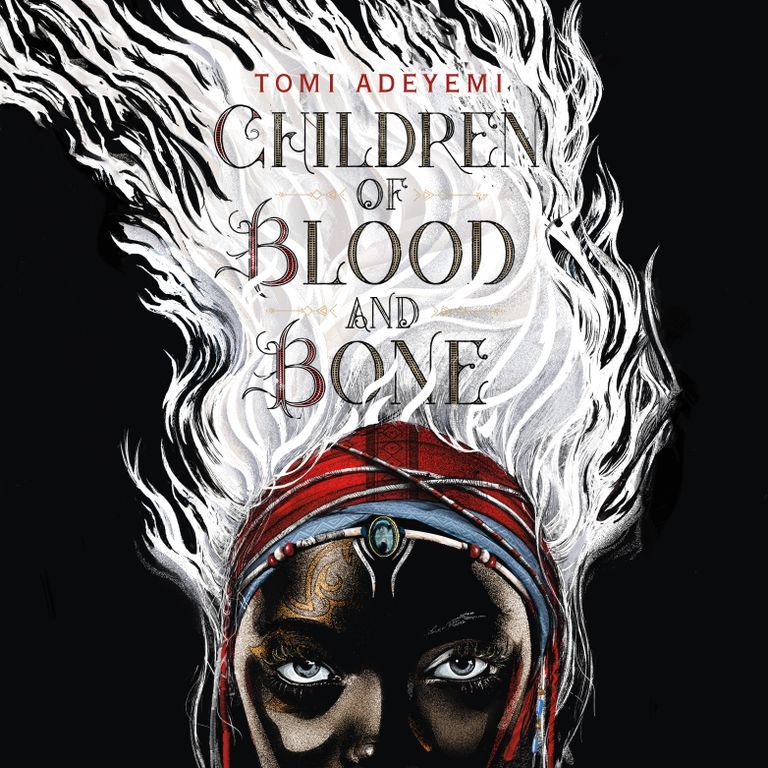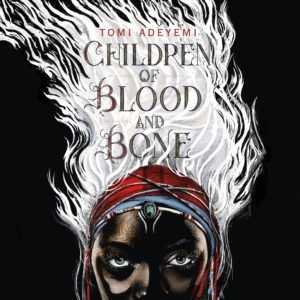 They killed my mother.
They took our magic.
They tried to bury us.
Now we rise.
"The next big thing in literature and film."—Ebony
"One of the biggest young adult fiction debut book deals of the year. Aside from a compelling plot and a strong-willed heroine as the protagonist, the book deals with larger themes, like race and power, that are being discussed in real time."—Teen Vogue
In Children of Blood and Bone, Tomi Adeyemi conjures a stunning world of dark magic and danger in her West African–inspired fantasy debut, perfect for fans of Leigh Bardugo and Sabaa Tahir.
---
I can't possibly visit all of the countless places on my travel list in this lifetime, but that doesn't mean I'm barred from exploring distant locales altogether. I've got books! And if I'm going to travel by flight of imagination, why not choose destinations that exist far beyond reality's reach? And then, sometimes, I land in a place filled with interesting characters and gripping adventures, and by the end of that first introduction, I find I'm not ready to leave.
If you're planning an extended stay in a magical, faraway, somewhat familiar country, you've come to the right list. Here are some fantasy series inspired by places around the world:
Serpentine series by Cindy Pon
You may have recently come across Cindy Pon's name because her newest book Want is out and receiving acclaim, but I was introduced to her writing through her earlier series, Serpentine. In the ancient Kingdom of Xia, Skybright is undergoing a terrifying change. One day, she's the orphan handmaid in the house of a wealthy family, beloved as a sister by the daughter she serves. The next, she's something alarming and unusual—a creature found in books of lore. As Skybright struggles to understand the changes she's undergone, she's forced to hide her life-altering secret from the only family she's known and the young man who's become her friend…and maybe something more.
Dreamblood series by N.K. Jemisin
If you've read and enjoyed Jemisin's award-winning Broken Earth trilogy, you might want to pick up this Ancient Egypt-inspired fantasy series next, starting with The Killing Moon. In Gujaareh, the Gatherers keep the peace. But when a series of murders is linked to The Hetawa, one of their own gifted Gatherers, Ehiru, peels back the layers of what he's been taught to discover the priesthood's dark underbelly.
Ember Quartet by Sabaa Tahir
The Ember Quartet is a thrilling YA fantasy inspired by Ancient Rome, and by a story about Kashmiri women whose male relatives disappeared after being imprisoned by the military. In the first book, An Ember in the Ashes, Laia survives the murder of her family and imprisonment of her brother. Intent on finding and freeing her brother, she agrees to spy on the dictatorship that seeks to destroy her people. But in her work against the Martial Empire, she meets one of the military school's finest and most conflicted, Elias, and is drawn (by the heartstrings) into a dangerous partnership.
The Grishaverse series by Leigh Bardugo
In Shadow and Bone, the first book in The Grishaverse series, Alina Starkov is recruited into the powerful order of Grisha, thanks to a particularly valuable ability now active in her. Discovered by the Grisha's influential leader, the Darkling, Alina must learn to wield her power with the help of the magical elite. Unfortunately, the Darkling isn't all he seems, and Alina will have to make a portentous decision of the heart, all while the fate of Ravka rests on her shoulders. This one's inspired by Russia, if you hadn't guessed it.
Rise of the Empress series by Julie C. Dao
This book was sold to me as a great read for people in search of excellent villains, and no lies were told. Forest of a Thousand Lanterns, the first book in the series, is an "East Asian fantasy reimagining of The Evil Queen legend." The story follows Xifeng who grows up in the care (if you can call it that) of her witch aunt with an ominous fate hanging over her head and told in her cards. Xifeng chooses a path to claim her fortune, but what she discovers about herself and the decisions she makes on the road ahead will either seal or destroy her chance to claim greatness.
Sorcerer Royal series by Zen Cho
Sorcerer to the Crown is set in an alternate Regency-era Britain where magic is fed into the country by fairyland—or, at least, it was until that realm stoppered the pipe. Zacharias Wythe, a freed slave, is saddled with the responsibility of solving this problem as the new Sorcerer Royal. But his troubles don't begin and end in fairyland. As a black man, he receives a cold welcome to his new role by England's (white) sorcerers, he encounters sabotage at every turn, and winds up with an unexpected, unpredictable, unruly, and utterly delightful student in the form of Prunella Gentleman. Prunella may occasionally exacerbate the already-overextended Zacharias, but she isn't about to let society tell her she can't practice magic because she's a woman. This one is perfect for Jane Austen fans.
The Crescent Moon Kingdoms series by Saladin Ahmed
Saladin Ahmed's Throne of the Crescent Moon is the first book in a series inspired by the Middle East. Ghul hunter Doctor Adoulla Makhslood, holy warrior Raseed bas Raseed, Dawoud the mage, Litaz the alchemist, and shapeshifter Zamia sound like the perfect team for that eight-hour WoW raid. But, no, they're on a mission to save The Crescent Moon Kingdoms. Personal vendettas aside, these unlikely heroes are the Kingdoms' best chance at surviving rebellion and solving the problem of a spate of supernatural murders.
Akata Witch series by Nnedi Okorafor
If you're looking for something more contemporary, Nnedi Okorafor's Akata Witch might be for you. Sunny is having a tough go at her new life in Nigeria. She was born in New York and has albinism, which makes her the perfect candidate for being outcasted in school. But when Sunny finds friendship in schoolmates Orlu and Chichi, and when they introduce her to a secret, magical world, everything changes. With newfound power and friends, Sunny sets out to give everything she's got to taking down the kidnapper Black Hat Otokoto, and figuring out how far her abilities will take her.
The Wrath and the Dawn series by Renee Ahdieh
Another book inspired by the Middle East, and, specifically, the Islamic Golden Age tale One Thousand and One Nights, The Wrath and the Dawn follows sixteen-year-old Shahrzad who volunteers to be the bride of the monstrous Caliph of Khorasan. Shahrzad's best friend became the murderous boy-king's victim, and our heroine has vengeance in her heart. As Shahrzad weaves a spider's web of tales around Khalid to stall her inevitable death, she discovers that the king isn't exactly what he seems, and finds love blooming in unexpected places.
Obsidian and Blood series by Aliette de Bodard
This trilogy is set in an imagined world of the Aztec Empire, in Tenochtitlan the capital of the Aztecs—a world held together by human sacrifice. When a priestess goes missing, Acatl is called upon to investigate as his estranged brother is thought to be involved in the disappearance. Beyond having to confront the sour feelings between himself and his brother, the investigation reveals a power struggle bubbling beneath the surface of the Aztecs. The first book in the series, Servant of the Underworld, can be read as a standalone, or you can move on to the next two books.