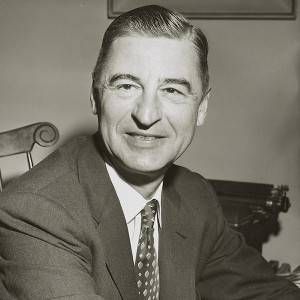 Lists
5 Books to Celebrate Dr. Seuss's Birthday
This content contains affiliate links. When you buy through these links, we may earn an affiliate commission.
112 years ago today, the inimitable Theodor Seuss Geisel (aka Dr. Seuss) was born in Springfield, Massachusetts. To learn more about the man behind some of the most imaginative children's stories of our time, check out these five books about his life and work.
This slim volume contains 65 previously unseen paintings of Geisel's fantastical creatures and imaginary worlds. The illustrations that Dr. Seuss is known for are more childlike and consist of bright primary colors, whereas these paintings have a more nuanced color palette and reveal a different side of the artist.
This is another book about Geisel's "secret" artwork, but with a lot more commentary. (It's 320 pages compared to The Secret Art of Dr. Seuss, which is only 95 pages.) This book moves through his work chronologically (using that word loosely) with chapter titles like "Very Early," "Pretty Early," and "As Early as It Gets." The Cat Behind the Hat juxtaposes Dr. Seuss's daytime illustration with Theodor Geisel's nighttime surrealism, giving readers as thorough an understanding as one can have of such a brilliantly complicated artistic mind.
During World War II, Theodor Geisel penned more than 400 political cartoons for PM, a left-leaning New York City daily newspaper. These cartoons reveal Geisel's feelings about the politics surrounding the war, and some are quite controversial. Readers might be surprised to see some vaguely familiar faces from his subsequent children's illustrations appear as representatives of axis or allied powers, war mongerers, and other characters or character composites from history.
If you've read any of Dr. Seuss's stories during your adult life, you've probably noticed that they're not as nonsensical as they seem at first glance. From messages about environmentalism in The Lorax to equality and the value of human life in Horton Hears a Who, Geisel's books are jam packed with philosophical and political statements, which are explored in this book.
This is the only authorized biography of Theodor Geisel, written by two of his close friends. It explores his early life and education at Dartmouth and Oxford, the vast number of political cartoons he created during World War II, his two marriages, and of course, his beloved children's books.
What's your favorite Dr. Seuss book?