YA books inspire fandom, and one of the ways many fans express their love of books is through art.
Of course, I had to round up some of the best YA-inspired art out there for another edition of 3 On A YA Theme. I believe you might find a teen or two among the artists here, which make the works that more neater.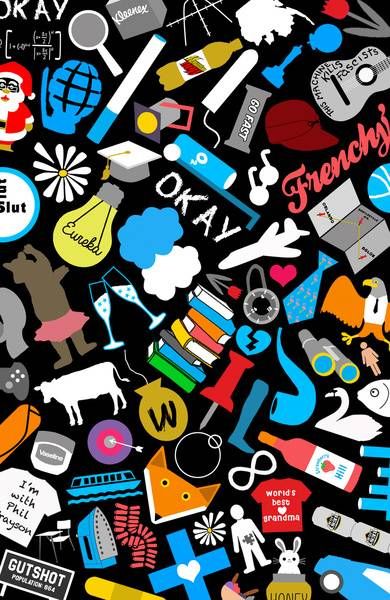 Yasmin Rahman has a Society 6 shop set up, and the bulk of her work — which can be purchased as prints or in other formats, like phone cases or pillows — centers around YA. The print above is a collage inspired by John Green's books.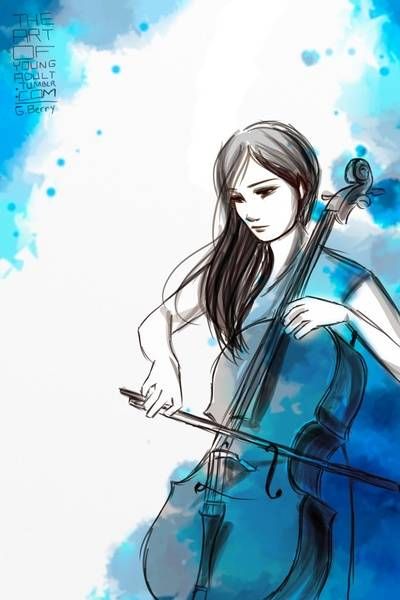 Gillian Berry, who has been creating art based on her favorite YA novels, recently set up a Society 6 shop for her work, too. Her prints are inspired by books, and the picture above is Mia playing her cello from Gayle Forman's If I Stay.
While this one isn't mostly dedicated to YA, it's too great a print shop not to share. The top print is of the Harry Potter series, while the one below it is dedicated to all sorts of "coming of age" stories — some YA and some adult novels. Jane Mount and her ideal bookshelf is neat not just because of these prints and the other ones that are available (including those showcasing strong female characters, adventures, and Narnia, among others), but you can request a custom shelf be created for you. Put all your favorite YA novels into one single print or gift a print to a friend filled with his/her favorite book spines.
____________________
Expand your literary horizons with New Books!, a weekly newsletter spotlighting 3-5 exciting new releases, hand-picked by our very own Liberty Hardy. Sign up now!