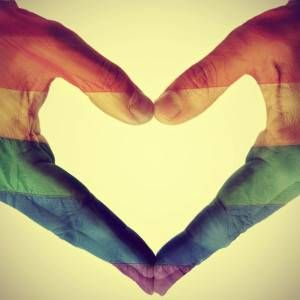 In December, Leelah Alcorn, a 17-year-old transgender teen, committed suicide. Her death sparked a massive outpouring online and further heightening ongoing conversations about the experiences of trans lives. On Twitter, the hashtag #RealLiveTransAdults helped spark visibility and helped amplify the voices of trans* adults.
Just as we've been talking about the importance of diversity when it comes to race, it's also important to recognize that the discussion extends to sexuality, as well as sexual and gender identity. For today's 3 On A YA Theme, let's talk about trans experiences and lives. And rather than limit it to three titles, I want to showcase three non-fiction titles, as well as three YA novels, to offer up the lived experiences of trans* teens, alongside the stories that feature them prominently.
It's hard to say for certain whether books can save lives — I think that they can — what can be said for sure is that by sharing and discussing stories, fictional and non, we can better educate ourselves about the lives and experiences of those around us. Empathy is the building block of a better culture and better humanity.
Non-Fiction
Beyond Magenta: Transgender Teens Speak Out written and photographed by Susan Kuklin
Author and photographer Susan Kuklin met and interviewed six transgender or gender-neutral young adults and used her considerable skills to represent them thoughtfully and respectfully before, during, and after their personal acknowledgment of gender preference. Portraits, family photographs, and candid images grace the pages, augmenting the emotional and physical journey each youth has taken. Each honest discussion and disclosure, whether joyful or heartbreaking, is completely different from the other because of family dynamics, living situations, gender, and the transition these teens make in recognition of their true selves.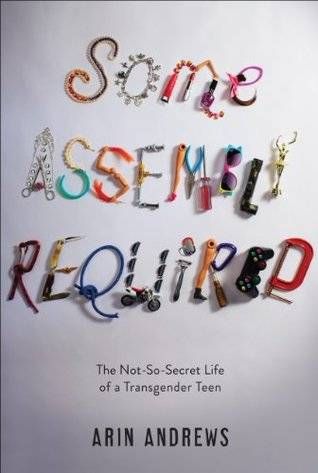 Some Assembly Required: The Not-So-Secret Life of a Transgender Teen by Arin Andrews
Seventeen-year-old Arin Andrews shares all the hilarious, painful, and poignant details of undergoing gender reassignment as a high school student in this winning memoir. We've all felt uncomfortable in our own skin at some point, and we've all been told that it's just a part of growing up. But for Arin Andrews, it wasn't a phase that would pass. He had been born in the body of a girl and there seemed to be no relief in sight. In this revolutionary memoir, Arin details the journey that led him to make the life-transforming decision to undergo gender reassignment as a high school junior. In his captivatingly witty, honest voice, Arin reveals the challenges he faced as a girl, the humiliation and anger he felt after getting kicked out of his private school, and all the changes, both mental and physical, he experienced once his transition began. Arin also writes about the thrill of meeting and dating a young transgender woman named Katie Hill and the heartache that followed after they broke up.
Rethinking Normal: A Memoir in Transition by Katie Rain Hill
In her unique, generous, and affecting voice, nineteen-year-old Katie Hill shares her personal journey of undergoing gender reassignment.
Have you ever worried that you'd never be able to live up to your parents' expectations? Have you ever imagined that life would be better if you were just invisible? Have you ever thought you would do anything–anything–to make the teasing stop? Katie Hill had and it nearly tore her apart.
Katie never felt comfortable in her own skin. She realized very young that a serious mistake had been made; she was a girl who had been born in the body of a boy. Suffocating under her peers' bullying and the mounting pressure to be "normal," Katie tried to take her life at the age of eight years old. After several other failed attempts, she finally understood that "Katie"–the girl trapped within her–was determined to live.
In this first-person account, Katie reflects on her pain-filled childhood and the events leading up to the life-changing decision to undergo gender reassignment as a teenager. She reveals the unique challenges she faced while unlearning how to be a boy and shares what it was like to navigate the dating world and experience heartbreak for the first time in a body that matched her gender identity.
Fiction
Beautiful Music for Ugly Children by Kirstin Cronn-Mills
"This is Beautiful Music for Ugly Children, on community radio 90.3, KZUK. I'm Gabe. Welcome to my show."
My birth name is Elizabeth, but I'm a guy. Gabe. My parents think I've gone crazy and the rest of the world is happy to agree with them, but I know I'm right. I've been a boy my whole life.
When you think about it, I'm like a record. Elizabeth is my A side, the song everybody knows, and Gabe is my B side–not heard as often, but just as good.
It's time to let my B side play.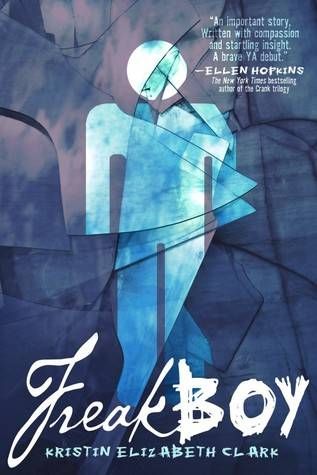 Freakboy by Kristin Elizabeth Clark
From the outside, Brendan Chase seems to have it pretty easy. He's a star wrestler, a video game aficionado, and a loving boyfriend to his seemingly perfect match, Vanessa. But on the inside, Brendan struggles to understand why his body feels so wrong—why he sometimes fantasizes having long hair, soft skin, and gentle curves. Is there even a name for guys like him? Guys who sometimes want to be girls? Or is Brendan just a freak?
In Freakboy's razor-sharp verse, Kristin Clark folds three narratives into one powerful story: Brendan trying to understand his sexual identity, Vanessa fighting to keep her and Brendan's relationship alive, and Angel struggling to confront her demons.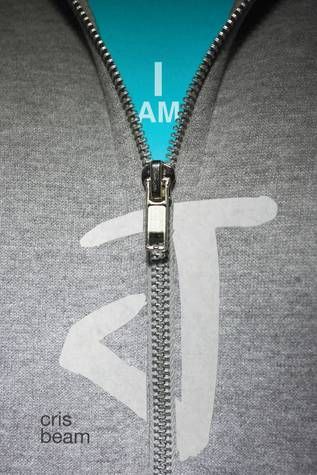 I Am J by Cris Beam
J always felt different. He was certain that eventually everyone would understand who he really was; a boy mistakenly born as a girl. Yet as he grew up, his body began to betray him; eventually J stopped praying to wake up a "real boy" and started covering up his body, keeping himself invisible – from his family, from his friends…from the world. But after being deserted by the best friend he thought would always be by his side, J decides that he's done hiding – it's time to be who he really is. And this time he is determined not to give up, no matter the cost.
If you're wondering about the asterisk at the end of trans[*] in this post, it's a means of including all of those who identify within the trans* identity umbrella. This post is an excellent place to learn more.
____________________
Expand your literary horizons with New Books!, a weekly newsletter spotlighting 3-5 exciting new releases, hand-picked by our very own Liberty Hardy. Sign up now!