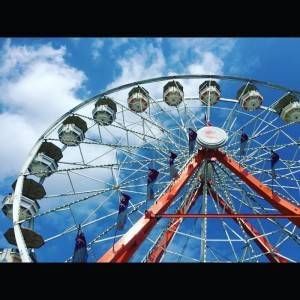 This content contains affiliate links. When you buy through these links, we may earn an affiliate commission.
This week's installment of 3 On A YA Theme is sponsored by the Book Riot Store. Bundle up in a library scarf + our exclusive BOOKS beanie for 25% off (just $27!) this week.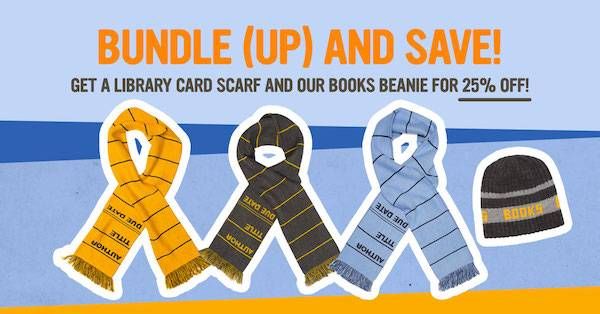 I'm 31 and I've never been on a ferris wheel.
I'm not scared of heights, nor am I scared of the motion. I may be a little paranoid about the idea of getting stuck on it more than anything, but even that is hardly a thing that keeps me from going on one. I have no reason, exactly, for why I've never stepped foot on one of the giant rides. I grew up just outside Chicago, where one of the largest and most well-known ferris wheels resides.
Maybe 2016 will be the year.
Did you know that February 14, in addition to Valentine's Day, is also Ferris Wheel Day? It's celebrated in honor of the ride's founder, George Washington Gale Ferris, Jr. In honor of Ferris Wheel Day coming up and how it might be a nice, sweet, perhaps slightly terrifying place to have a romantic date on the day of love, this week's "3 On A YA Theme" is dedicated to YA books featuring a ferris wheel on the cover.
It's so pretty to look at, isn't it? This one was at my county fair this summer.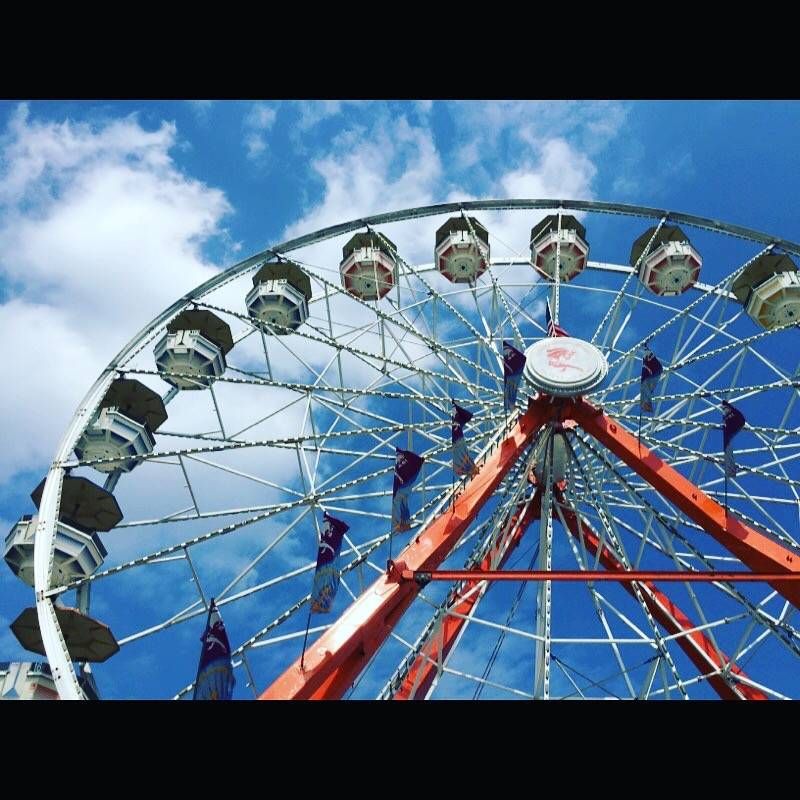 Here's a look at three YA titles with the famous wheel on the cover. Can you think of others? I know I can name plenty of middle grade titles with this image going on, but it seems rarer in YA (despite the fact it seems like such a great potential plot point — the romantic tension! The fear!)
A Small Free Kiss In The Dark by Glenda Millard
Two young boys, an old tramp, a beautiful teenage dancer, and the girl's baby-ragtag survivors of a sudden war-form a fragile family, hiding out in the ruins of an amusement park. As they scavenge for food, diapers, and baby formula, they must stay out of sight of vicious gangs and lawless solders. At first they rely on Billy, the only adult in the group. But as civil life deteriorates, Billy starts to fall apart. Skip, who is barely into his teens, must take over and lead them on a search for sanctuary.
Our Brothers at the Bottom of the Sea by Jonathan Kranz
Don't fall, Ethan scrawls in red permanent marker across the rides and signs of Sea Town. Since his brother Jason's death, Ethan can't let go of his big brother.
Don't fall, Rachel reads as she prepares to dump back into the ocean the shells her brother Curtis collected. Curtis had Down syndrome, but that isn't why he plummeted to his death from the Rock-It Roll-It Coaster.Together, Ethan and Rachel are about to discover just how far a man will go to protect his kingdom.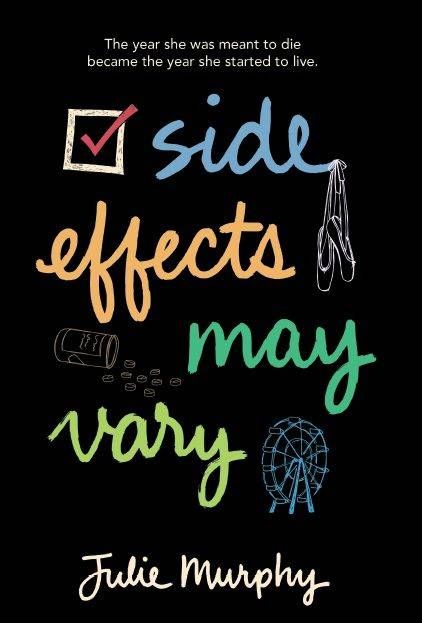 Side Effects May Vary by Julie Murphy
When sixteen-year-old Alice is diagnosed with leukemia, her prognosis is grim. To maximize the time she does have, she vows to spend her final months righting wrongs—however she sees fit. She convinces her friend Harvey, who she knows has always had feelings for her, to help her with a crazy bucket list that's as much about revenge (humiliating her ex-boyfriend and getting back at her archnemesis) as it is about hope (doing something unexpectedly kind for a stranger). But just when Alice's scores are settled, she goes into remission.
Now Alice is forced to face the consequences of all that she's said and done, as well as her true feelings for Harvey. But has she caused irreparable damage to the people around her—and to the one person who matters most?
Want more "3 On A YA Theme" posts? Gotcha covered.