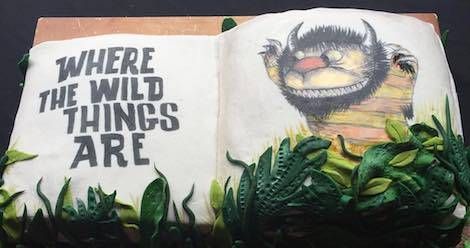 Pop Culture
20 Fantastic Edible Books From The World's Biggest Edible Book Festival
Every April, cities all over the globe celebrate the two best things in the world: books and food! The International Edible Book Festival was born in 2000, and now anyone can host their own edible book festival by following 3 simple rules:
The event must be held close to April 1st
All edible books must be "bookish"
Participants must share photos with the official International Edible Book Festival organizers
In celebration of all the rad Edible Book Festivals that just happened all over the world, here are some of the best cakes from this year and years past. I think my favorite is a tie between Stephen King's It and Dostoyevsky's Crime and "Bun"-ishment, how about you?
1. White Teeth:
2. The Girl on the Train:
3. A Confederacy of Dunces:
4. The Monster at the End of This Book:
5. Dragons Love Tacos:
https://www.instagram.com/p/BSUXIbrhPPc/
6. Adulthood Is A Myth:
7. Ready Player One:
8. It:
9. Edgar Allan Poe:
10. Crime and "Bun"-ishment:
11. Don't Let the Pigeon Drive The Bus:
12. Blueberries for Sal:
13. The Lorax:
14. Where the Wild Things Are:
https://www.instagram.com/p/BSWuwFAhnZD/
15. The Giving Tree:
16. Alice's Adventures in Wonderland:
17. Coraline:
18. The Hobbit:
19. Game of Thrones:
20. How to Train Your Dragon: