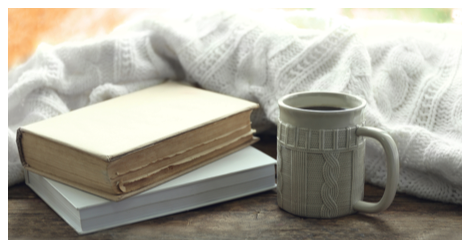 Fiction
12 New Books for Winter 2017
This content contains affiliate links. When you buy through these links, we may earn an affiliate commission.
So I know all the Best of 2016 lists are coming out (of course, I'm partial to Book Riot's list), and if you're like me, you're looking at all you read this year, all you missed, and giving a side-eye to your teetering TBR pile.
The struggle is real.
Yet, people just keep writing and publishing more books.
Here are my top picks for new releases out January and February 2017. Like with my previous seasonal picks, there's an eclectic mix, some highly anticipated books, and some that aren't quite so buzzy. All have definitely piqued my interest, so I hope you discover something to balance on top of your to be read pile, too.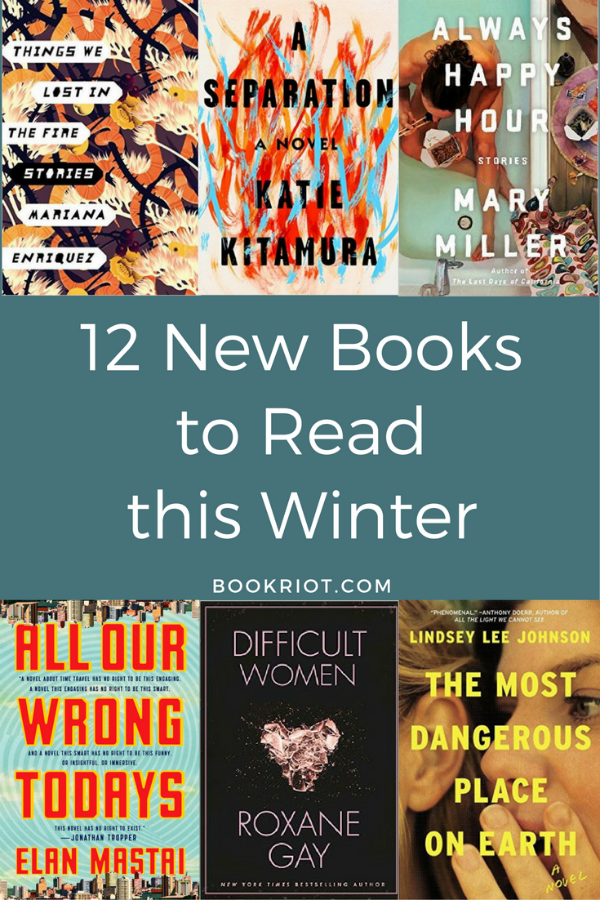 Difficult Women by Roxane Gay (January 3rd)
Um, yeah. I don't know what to say about this book to convince you to read it other than the title and the author. Roxane Gay writes writes fiction about the contradictions of being a woman in the world as well as she musings on TV shows and tweets (and her TV recaps and tweets are damn good). If you read one book off this list, have it be this one.
Always Happy Hour: Stories by Mary Miller (January 17th)
If after reading Difficult Women, you're craving more short stories that lay out character's bad habits and secrets for all to see, pick up this collection next. The characters in these stories are at times bitter and cynical, which totally resonates with me (2016 has been hard).
A Separation by Katie Kitamura (February 7th)
This is one of those novels that manages to be tense even though it's mostly devoid of action. The narrator reflects on the disintegration of her marriage in a way that is both matter-of-fact yet not revealing. An interesting character study written in crisp prose.
Mister Memory: A Novel by Marcus Sedgwick
I adore Marcus Sedgwick's collections of interconnected short stories for YA—Ghosts of Heaven and Midwinterblood are among my favorite works of fiction. I've been less excited about his works for adults (even when they are about vampires, as in A Love Like Blood) but the concept of Mister Memory is so intriguing, I have to check it out. At the turn of the 19th century, a man in thrown into an asylum for killing his wife. The authorities discover that he can't forget—anything, ever—and he is being targeted because he knows something he shouldn't. But when you can't sift through information to determine what's important, is the memory as good as lost?
Things we Lost in the Fire: Stories by Mariana Enríquez
Yes, I have unrepentantly fallen in love with short stories over the last couple years, and I know there are already a couple collections on this list, but I couldn't help myself, this debut is just so good. Set in Argentina, the stories are dark with a hint of horror, and the writing is feverish and full of imagination. This is an author to watch.
The Book of Mirrors by E.O. Chirovici (February 21st)
Ever been so into a book you'd do anything to figure out the ending? This thriller is just that. An agent gets a partial manuscript for a memoir from an author about his relationship with a famous professor who was murdered, but the author himself is dying in a hospital and hasn't finished. The agent hires an investigative journalist to turn the memoir into a true crime book and perhaps find the killer, too. This promises to have a gripping plot and excellent writing, so I'm considering it my first foray into one of my reading goals of 2017, which is to explore mysteries and thrillers, the genre I am least familiar with.
The Stars are Legion by Kameron Hurley (February 7th)
What makes epic space operas better? When they feature two kick-ass sisters determined to save their war-torn worlds in a universe populated entirely by women. While not for sensitive readers, this brutal story really packs a punch.
The Keeper of Lost Things by Ruth Hogan (February 21st)
One consequence of a really depressing 2016 was that I started seeking out lighter, more hopeful novels when my mood was turning dark. So while a book about an elderly man who collects lost things and writes stories about how they came to be parted with their owners might not have piqued my interest in the past, my tolerance for the sentimental has increased exponentially. So if you could do with a heartwarming story with charming characters in your life, check out this debut.
The Most Dangerous Place on Earth by Lindsey Lee Johnson (January 10th)
This was pitched as for fans of Curtis Sittenfield's Prep and Celeste Ng's Everything I Never Told You, but it's much soapier than either of those. Set in a rich California town, it follows elite teens doing things that should get them into trouble and the young, idealistic teacher who gradually succumbs to cynicism. It'll hit that same sweet spot as reruns of your favorite teen TV drama.
Swimming Lessons by Claire Fuller (February 7th)
I loved Fuller's debut, Our Endless Numbered Days, but this novel resonated with me even more. It's the story of a passionate but troubled marriage, of mothers and daughters, of letters hidden in books. The writing is efficient and impactful. This would be a perfect book club pick, as it's a short novel that says a lot, and there's plenty to unpack.
All Our Wrongs Today by Elan Mastai (February 7th)
"In a time-travel mishap, Tom finds himself stranded in our 2016, what we think of as the real world. For Tom, our normal reality seems like a dystopian wasteland."
If like me, you're constantly wondering about all the little decisions and twists of fate that shape our path, and wondering what other directions your life and the world could have gone. This is that book.
A Word for Love by Emily Robbins (January 27th)
The shiny gold cover and title caught my eye, but I stayed for the premise. A college student travels to the Middle East to study a famed text of doomed love. Her fascination with language may be what drew her to the country, but it's the political turmoil and the people she meets that really serves to educate her. This is a debut that may be imperfect, but the author shows promise.
What are your top picks hitting shelves this winter?