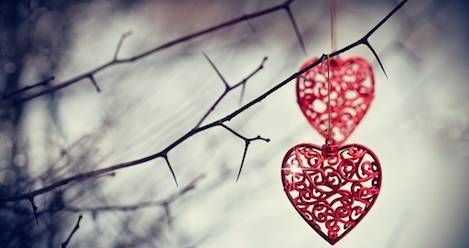 This content contains affiliate links. When you buy through these links, we may earn an affiliate commission.
This is a guest post from Abbie Roads. Abbie is a mental health counselor known for her blunt, honest style of therapy. By night she writes dark, emotional novels, always giving her characters the happy ending she wishes for all her clients. Her novels have finaled in RWA contests including the Golden Heart. Race the Darkness is the first book in the Fatal Dreams series of dark, gritty romantic suspense with a psychological twist. Follow her on Twitter @Abbie_Roads.
---
Autumn is just around the corner and brings with it Friday night football games, bonfires, and Halloween!
Halloween! The time when horror movies reign, when scary things are cool, and when it's just getting cold enough to curl up with a dark romance novel and steaming cup of coffee.
I was asked to list my favorite Dark Romance novels and I tried—I swear I did—but it just wasn't happening for me. So I've bent the rules a teensy bit—okay, a lot. But I think you'll understand.
Abbie's Dark Romance Pick # 6
The Downside Ghost Series by Stacia Kane.
I almost don't know what to say about this one other than it's just pure awesomeness and a hell of a lot different than your typical romance novel. The heroine is an active drug addict. See what I'm saying about it being different? And the hero isn't some gorgeous male supermodel. Nope. He's actually kinda ugly. But that isn't the best part. Nope. The best part is his name. Terrible. I mean come on. Don't you just have to read the book knowing the hero is named Terrible? This series is filled with all that dark deliciousness that comes from not focusing on the shiny sides of life, but on the dirty underbelly.
Abbie's Dark Romance Pick # 5
The Fever Series by Karen Marie Moning
I love Jericho Barrons—aka the hero. Had to get that out of the way. Call me sadistic, but I loved every bad, terrible thing that happened to MacKayla—aka Mac—in this series. I think it's because she was such a prissy, spoiled girl at the beginning that I loved whenever she got hurt. As in really hurt. Wow. I do sound sadistic. I don't want to give anything away, but there was an incident that happened to her and something Barrons had to do to cure her that will forever live in my mind as one of the best dark romance moments of all time! If you know what I'm talking about—you are nodding your head in agreement.
Abbie's Dark Romance Pick # 4
The Black Dagger Brotherhood Series by J.R. Ward
I love all these books. They're vampire novels, but that takes a backseat to the pure alpha male testosterone that drips from the pages. And the ways these alphas suffer is heart rending. I've lost sleep worrying how Rhage was going to survive if Mary died. J. R. Ward broke my heart with The Shadows and yet softened the blow at the same time. That's skill, my friends.
Abbie's Dark Romance Pick # 3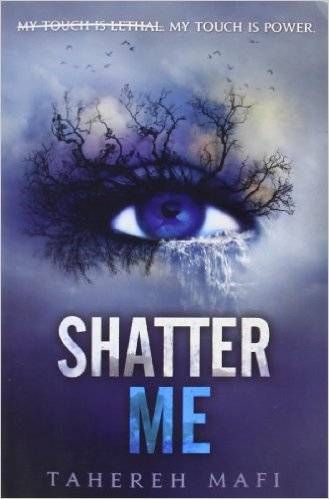 The Shatter Me Series by Tahereh Mafi
The Shatter Me Series is YA. I don't read a lot of YA, but these books reached out and grabbed me and wouldn't let me go until I'd read the entire series and all the novellas! Juliette, the heroine, is locked in an asylum. She hasn't spoken in 264 days. When the book begins, she seems a bit cracked from the isolation and living with the guilt of killing a child. The book seems to be heading down a darker and darker road until a major mind twist happens to Juliette. And then one of the most damaged characters I've ever read, becomes one of the most powerful characters on the page!
Abbie's Dark Romance Pick # 2
You and Hidden Bodies by Caroline Kepnes
I bent the rules with the previous three because they aren't individual books, but series. And I'm going to break the rules with these books, because You and Hidden Bodies aren't romance novels, but a central theme to these books is love. Joe Goldberg's love. When Joe loves you, he stalks you. He follows you, he breaks into your apartment, he hacks into your social media accounts, and he kills the people who aren't good for you. Joe loves on a different level. And yet, I found myself understanding every awful thing he did and wanting so badly for the focus of his affection to love him back.
Abbie's Dark Romance Pick #1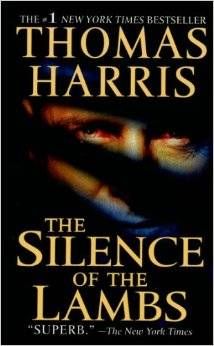 The Hannibal Lecter Series by Thomas Harris
Yes. This is another rule breaker. This is my number one Dark Romance Pick! Let me start out by saying I'm talking about the books, not the movies or TV show. Some truly horrifying things happen in these novels, but Thomas Harris has the ability to write gruesome events in such a beautiful way that it almost becomes poetry. If you've never read these novels, you are missing out on the story of a serial killer falling for the woman who is hunting him. And how that woman eventually falls for him, too! Yes. Falls for him! Doesn't that just make you want to read all the books in the series now?
What are your favorite Dark Romance novels?
Have you read any of the ones I've listed?