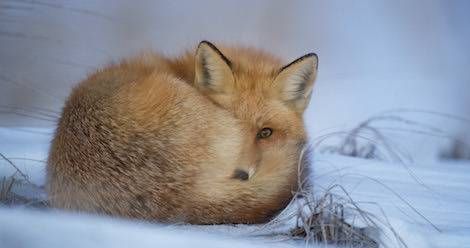 Lists
100 Must-Read Books Featuring Animals in the Title
This content contains affiliate links. When you buy through these links, we may earn an affiliate commission.
Sponsored by Total Cat Mojo by Jackson Galaxy.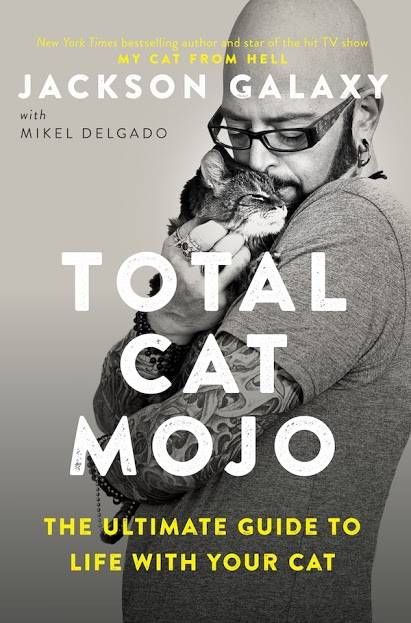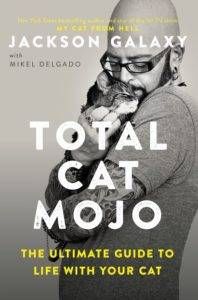 A comprehensive cat care guide from the star of Animal Planet's hit show My Cat from Hell explaining how to eliminate feline behavioral problems by understanding cats' instinctive behavior—aka Cat Mojo.
From getting kittens off to the right start socially to taking care of cats in their senior years (and everything in between), TOTAL CAT MOJO addresses the head-to-toe physical and emotional needs of cats—whether related to grooming, nutrition, play, or stress-free trips to the vet.
Books with animals in the title might seem like a bit of an obscure subject for a list, but we write these lists in order to share great books in the hopes they will find a new audience and more people to love them. Read, share, and be merry, that's my motto.
---
So I've compiled 100 books with critter-ish things in the title (or just the word "animal" itself) for you to peruse and possibly find a new favorite book. With several genres spanning from classics to kids to contemporary fiction and more, there is something here for everyone.
I've included a brief description from the publisher with each title. There are so many stunners here, this list should keep you busy for a while. Tell us in the comments about which of these you've read or other books with animals in the title that you loved. Yay, books!
The White Tiger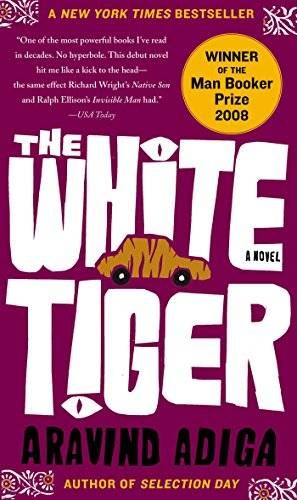 by Aravind Adiga: "The white tiger of this novel is Balram Halwai, a poor Indian villager whose great ambition leads him to the zenith of Indian business culture, the world of the Bangalore entrepreneur. On the occasion of the president of China's impending trip to Bangalore, Balram writes a letter to him describing his transformation and his experience as driver and servant to a wealthy Indian family, which he thinks exemplifies the contradictions and complications of Indian society."
Calling a Wolf a Wolf by Kaveh Akbar: "This highly-anticipated debut boldly confronts addiction and courses the strenuous path of recovery, beginning in the wilds of the mind. Poems confront craving, control, the constant battle of alcoholism and sobriety, and the questioning of the self and its instincts within the context of this never-ending fight."
Fifteen Dogs by by André Alexis: "And so it begins: a bet between the gods Hermes and Apollo leads them to grant human consciousness and language to a group of dogs overnighting at a Toronto vet­erinary clinic. Suddenly capable of more complex thought, the pack is torn between those who resist the new ways of thinking, preferring the old 'dog' ways, and those who embrace the change. The gods watch from above as the dogs venture into their newly unfamiliar world, as they become divided among themselves, as each struggles with new thoughts and feelings."
In the Time of Butterflies by Julia Alvarez: "In this extraordinary novel, the voices of all four sisters—Minerva, Patria, María Teresa, and the survivor, Dedé—speak across the decades to tell their own stories, from hair ribbons and secret crushes to gunrunning and prison torture, and to describe the everyday horrors of life under Trujillo's rule. Through the art and magic of Julia Alvarez's imagination, the martyred Butterflies live again in this novel of courage and love, and the human cost of political oppression."

All the Birds in the Sky by Charlie Jane Anders: "An ancient society of witches and a hipster technological startup go to war in order to prevent the world from tearing itself. To further complicate things, each of the groups' most promising followers (Patricia, a brilliant witch and Laurence, an engineering 'wunderkind') may just be in love with each other. As the battle between magic and science wages in San Francisco against the backdrop of international chaos, Laurence and Patricia are forced to choose sides. But their choices will determine the fate of the planet and all mankind."
I Know Why the Caged Bird Sings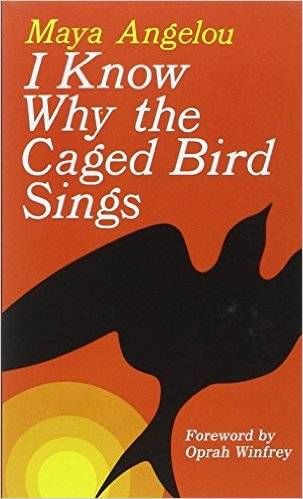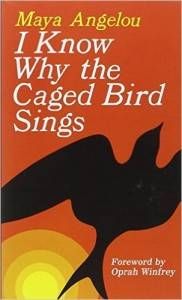 by Maya Angelou: "Sent by their mother to live with their devout, self-sufficient grandmother in a small Southern town, Maya and her brother, Bailey, endure the ache of abandonment and the prejudice of the local 'powhitetrash.' At eight years old and back at her mother's side in St. Louis, Maya is attacked by a man many times her age—and has to live with the consequences for a lifetime. Years later, in San Francisco, Maya learns that love for herself, the kindness of others, her own strong spirit, and the ideas of great authors ('I met and fell in love with William Shakespeare') will allow her to be free instead of imprisoned."
The Bear and the Nightingale by Katherine Arden: "Winter lasts most of the year at the edge of the Russian wilderness, and in the long nights, Vasilisa and her siblings love to gather by the fire to listen to their nurse's fairy tales. Above all, Vasya loves the story of Frost, the blue-eyed winter demon. Wise Russians fear him, for he claims unwary souls, and they honor the spirits that protect their homes from evil."

Cat's Eye by Margaret Atwood: "From the Booker Prize-winning author of The Blind Assassin comes a breathtaking novel about a woman grappling with the tangled knot of her life. Disturbing, hilarious, and compassionate, Cat's Eye is the story of Elaine Risley, a controversial painter who returns to Toronto, the city of her youth, for a retrospective of her art. Engulfed by vivid images of the past, she reminisces about a trio of girls who initiated her into the fierce politics of childhood and its secret world of friendship, longing, and betrayal. Elaine must come to terms with her own identity as a daughter, a lover, an artist, and a woman—but above all she must seek release from her haunting memories."
Clan of the Cave Bear by Jean M. Auel: "This novel of awesome beauty and power is a moving saga about people, relationships, and the boundaries of love. Through Jean M. Auel's magnificent storytelling we are taken back to the dawn of modern humans, and with a girl named Ayla we are swept up in the harsh and beautiful Ice Age world they shared with the ones who called themselves The Clan of the Cave Bear."

Deer Hunting with Jesus: Dispatches from America's Class War by Joe Bageant: "Deer Hunting with Jesus is Joe Bageant's report on what he learned when he moved back to his hometown of Winchester, Virginia. Like countless American small towns, it is fast becoming the bedrock of a permanent underclass. Two in five of the people in his old neighborhood do not have high school diplomas or health care. Alcohol, overeating, and Jesus are the preferred avenues of escape."
Harriet Wolf's Seventh Book of Wonders by Julianna Baggott: "The reclusive Harriet Wolf, revered author and family matriarch, has a final confession—a love story. Years after her death, as her family comes together one last time, the mystery of Harriet's life hangs in the balance. Does the truth lie in the rumored final book of the series that made Harriet a world-famous writer, or will her final confession be lost forever?"

Six of Crows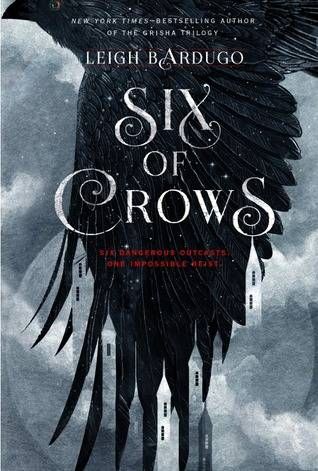 by Leigh Bardugo: "Ketterdam: a bustling hub of international trade where anything can be had for the right price—and no one knows that better than criminal prodigy Kaz Brekker. Kaz is offered a chance at a deadly heist that could make him rich beyond his wildest dreams. But he can't pull it off alone…"
The Diving Bell and the Butterfly by Jean-Dominique Bauby: "In 1995, Jean-Dominique Bauby was the editor-in-chief of French Elle, the father of two young childen, a 44-year-old man known and loved for his wit, his style, and his impassioned approach to life. By the end of the year he was also the victim of a rare kind of stroke to the brainstem. After 20 days in a coma, Bauby awoke into a body which had all but stopped working: only his left eye functioned, allowing him to see and, by blinking it, to make clear that his mind was unimpaired. Almost miraculously, he was soon able to express himself in the richest detail: dictating a word at a time, blinking to select each letter as the alphabet was recited to him slowly, over and over again. In the same way, he was able eventually to compose this extraordinary book."
Starfish by Akemi Dawn Bowman: "A gorgeous and emotionally resonant debut novel about a half-Japanese teen who grapples with social anxiety and her narcissist mother in the wake of a crushing rejection from art school."

Heart of a Dog by Mikhail Bulgakov: "Attempting a medical first, a scientist transplants the glands of a petty criminal into a scroungy Moscow mongrel named Sharik. The creature that results is a hairy, lecherous, vulgar, vodka-swilling comrade who wreaks havoc on the scientist's apartment, chases cats as head of the 'sub-department of the Moscow Cleansing Department responsible for eliminating vagrant quadrupeds,' and threatens to expose his creator as a counterrevolutionary."
Black Dove: Mamá, Mi'jo, and Me by Ana Castillo: "Black Dove: Mamá, Mi'jo, and Me looks at what it means to be a single, brown, feminist parent in a world of mass incarceration, racial profiling, and police brutality. Through startling humor and love, Castillo weaves intergenerational stories traveling from Mexico City to Chicago. And in doing so, she narrates some of America's most heated political debates and urgent social injustices through the oft-neglected lens of motherhood and family."
The Magpie Lord by K.J. Charles: "A lord in danger. A magician in turmoil. A snowball in hell. Exiled to China for twenty years, Lucien Vaudrey never planned to return to England. But with the mysterious deaths of his father and brother, it seems the new Lord Crane has inherited an earldom. He's also inherited his family's enemies. He needs magical assistance, fast. He doesn't expect it to turn up angry. Magician Stephen Day has good reason to hate Crane's family. Unfortunately, it's his job to deal with supernatural threats."
Little and Lion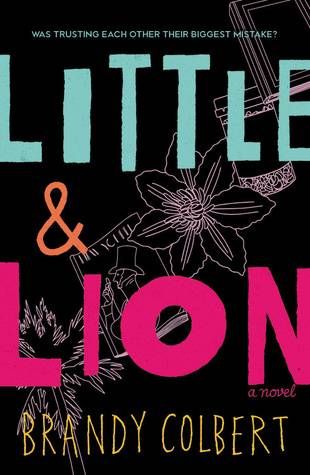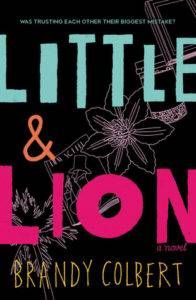 by Brandy Colbert: "When Suzette comes home to Los Angeles from her boarding school in New England, she's isn't sure if she'll ever want to go back. L.A. is where her friends and family are (as well as her crush, Emil). And her stepbrother, Lionel, who has been diagnosed with bipolar disorder, needs her emotional support. But as she settles into her old life, Suzette finds herself falling for someone new…the same girl her brother is in love with. When Lionel's disorder spirals out of control, Suzette is forced to confront her past mistakes and find a way to help her brother before he hurts himself—or worse."
Wolf in White Van by John Darnielle: "Isolated by a disfiguring injury since the age of seventeen, Sean Phillips crafts imaginary worlds for strangers to explore. As the creator of 'Trace Italian'—a text-based role-playing game that's played through the mail—Sean guides subscribers through his intricately imagined terrain, turn by turn, as they search out sanctuary in a ravaged, savage future America."
The Leopard by Giuseppe di Lampedusa: "Set in the 1860s, The Leopard tells the spellbinding story of a decadent, dying Sicilian aristocracy threatened by the approaching forces of democracy and revolution. The dramatic sweep and richness of observation, the seamless intertwining of public and private worlds, and the grasp of human frailty imbue The Leopard with its particular melancholy beauty and power, and place it among the greatest historical novels of our time."
The Sparrow by Mary Doria Russell: "A visionary work that combines speculative fiction with deep philosophical inquiry, The Sparrow tells the story of a charismatic Jesuit priest and linguist, Emilio Sandoz, who leads a scientific mission entrusted with a profound task: to make first contact with intelligent extraterrestrial life. The mission begins in faith, hope, and beauty, but a series of small misunderstandings brings it to a catastrophic end."
The Antelope Wife by Louise Erdrich: "When Klaus Shawano abducts Sweetheart Calico and carries her far from her native Montana plains to his Minneapolis home, he cannot begin to imagine what the eventual consequences of his rash act will be. Shawano's mysterious Antelope Woman has stolen his heart—and soon proves to be a bewitching agent of chaos whose effect on others is disturbing and irresistible, as she alters the shape of things around her and the shape of things to come."
Panther by Brecht Evens: "Brecht Evens, the award-winning author of The Wrong Place and The Making Of, returns with an unsettling graphic novel about a little girl and her imaginary feline companion. Iconoclastic in his cartooning and page layouts, subtle in his plotting, and deft in his capturing of the human experience, Evens has crafted a tangled, dark masterwork."
Coyote America: A Natural and Supernatural History by Dan Flores: "Legends don't come close to capturing the incredible story of the coyote. In the face of centuries of campaigns of annihilation employing gases, helicopters, and engineered epidemics, coyotes didn't just survive, they thrived, expanding across the continent from Alaska to New York. In the war between humans and coyotes, coyotes have won, hands-down. Coyote America is the illuminating five-million-year biography of this extraordinary animal, from its origins to its apotheosis. It is one of the great epics of our time."
Cottonmouths by Kelly J. Ford: "From a compelling new voice in LGBTQ and Southern fiction, a gripping tale of crime and desire amid small-town America's meth epidemic. Echoing the work of authors like Daniel Woodrell and Sarah Waters, Cottonmouths is an unflinching story about the ways in which the past pulls us back…despite our best efforts to leave it behind."

Don't Let's Go to the Dogs Tonight: An African Childhood by Alexandra Fuller: "In Don't Let's Go to the Dogs Tonight, Alexandra Fuller remembers her African childhood with visceral authenticity. Though it is a diary of an unruly life in an often inhospitable place, it is suffused with Fuller's endearing ability to find laughter, even when there is little to celebrate. Fuller's debut is unsentimental and unflinching but always captivating. In wry and sometimes hilarious prose, she stares down disaster and looks back with rage and love at the life of an extraordinary family in an extraordinary time."
The Witch of Blackbird Pond by Elizabeth George Speare: "Sixteen-year-old Kit Tyler is marked by suspicion and disapproval from the moment she arrives on the unfamiliar shores of colonial Connecticut in 1687. Alone and desperate, she has been forced to leave her beloved home on the island of Barbados and join a family she has never met. Torn between her quest for belonging and her desire to be true to herself, Kit struggles to survive in a hostile place. Just when it seems she must give up, she finds a kindred spirit."
Ninefox Gambit by Yoon Ha Lee: "To win an impossible war, Captain Kel Cheris must awaken an ancient weapon and a despised traitor general. Captain Kel Cheris of the hexarchate is disgraced for using unconventional methods in a battle against heretics. Kel Command gives her the opportunity to redeem herself by retaking the Fortress of Scattered Needles, a star fortress that has recently been captured by heretics. Cheris's career isn't the only thing at stake. If the fortress falls, the hexarchate itself might be next."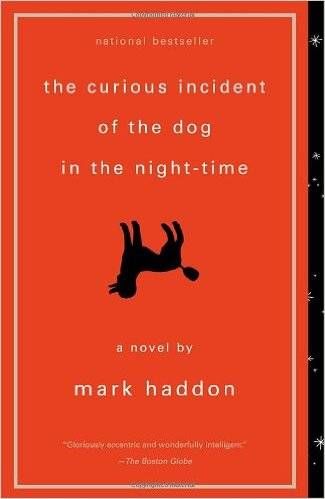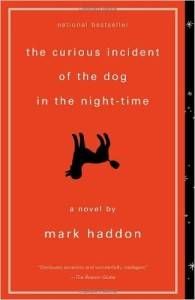 The Curious Incident of the Dog in the Night-Time by Mark Haddon: "Christopher John Francis Boone knows all the countries of the world and their capitals and every prime number up to 7,057. He relates well to animals but has no understanding of human emotions. He cannot stand to be touched. And he detests the color yellow. This improbable story of Christopher's quest to investigate the suspicious death of a neighborhood dog makes for one of the most captivating, unusual, and widely heralded novels in recent years."
The Goose Girl by Shannon Hale: "In this beloved first book in the Books of Bayern, from New York Times bestselling author Shannon Hale, Princess Ani must become a goose girl before she can become queen. Anidori-Kiladra Talianna Isilee, Crown Princess of Kildenree, spends the first years of her life listening to her aunt's stories and learning the language of the birds, especially the swans. As she grows up, Ani develops the skills of animal speech, but she never feels quite comfortable speaking with people."
The Raw Shark Texts by Steven Hall: "Eric Sanderson wakes up in a house he doesn't recognize, unable to remember anything of his life. All he has left are his diary entries recalling Clio, a perfect love who died under mysterious circumstances, and a house that may contain the secrets to Eric's prior life. But there may be more to this story, or it may be a different story altogether. With the help of allies found on the fringes of society, Eric embarks on an edge-of-your-seat journey to uncover the truth about himself and to escape the predatory forces that threaten to consume him. Moving with the pace of a superb thriller, The Raw Shark Texts has sparked the imaginations of readers around the world and is one of the most talked-about novels in years."
The Maltese Falcon by Dashiell Hammett: "A treasure worth killing for. Sam Spade, a slightly shopworn private eye with his own solitary code of ethics. A perfumed grafter named Joel Cairo, a fat man name Gutman, and Brigid O'Shaughnessy, a beautiful and treacherous woman whose loyalties shift at the drop of a dime. These are the ingredients of Dashiell Hammett's iconic, influential, and beloved The Maltese Falcon."
Tigerman by Nick Harkaway: "From the award-winning author of Angelmaker, Tigerman is a novel at once heartfelt and thrilling—about parenthood, friendship and secret identities, about heroes of both the super and the everyday kind."

The Silence of the Lambs by Thomas Harris: "As part of the search for a serial murderer nicknamed 'Buffalo Bill,' FBI trainee Clarice Starling is given an assignment. She must visit a man confined to a high-security facility for the criminally insane and interview him. That man, Dr. Hannibal Lecter, is a former psychiatrist with unusual tastes and an intense curiosity about the darker corners of the mind. His intimate understanding of the killer and of Clarice herself form the core of Thomas Harris' The Silence of the Lamb—an unforgettable classic of suspense fiction."
Rabbit Cake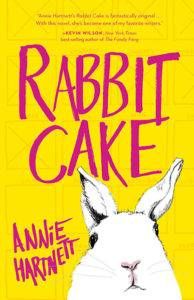 by Annie Hartnett: "Fans of Maria Semple's Where'd You Go Bernadette and and Kevin Wilson's The Family Fang will delight in Annie Hartnett's debut, a darkly comic novel about a young girl named Elvis trying to figure out her place in a world without her mother."
The Dog Stars by Peter Heller: "Hig somehow survived the flu pandemic that killed everyone he knows. Now his wife is gone, his friends are dead, and he lives in the hangar of a small abandoned airport with his dog, Jasper, and a mercurial, gun-toting misanthrope named Bangley."

Rat Girl: A Memoir by Kristin Hersh: "In 1985, Kristin Hersh was just starting to find her place in the world. After leaving home at the age of fifteen, the precocious child of unconventional hippies had enrolled in college while her band, Throwing Muses, was getting off the ground amid rumors of a major label deal. Then everything changed: she was diagnosed with bipolar disorder and found herself in an emotional tailspin; she started medication, but then discovered she was pregnant. An intensely personal and moving account of that pivotal year, Rat Girl is sure to be greeted eagerly by Hersh's many fans."
The Guest Cat by Takashi Hiraide: "A bestseller in France and winner of Japan's Kiyama Shohei Literary Award, The Guest Cat, by the acclaimed poet Takashi Hiraide, is a subtly moving and exceptionally beautiful novel about the transient nature of life and idiosyncratic but deeply felt ways of living."
Turtle Diary by Russell Hoban: "Life in a city can be atomizing, isolating. And it certainly is for William G. and Neaera H., the strangers at the center of Russell Hoban's surprisingly heartwarming novel Turtle Diary. William, a clerk at a used-book store, lives in a rooming house after a divorce that has left him without home or family. Neaera is a successful writer of children's books, who, in her own estimation, 'looks like the sort of spinster who doesn't keep cats and is not a vegetarian. Looks…like a man's woman who hasn't got a man.'"
Pity the Animal by Chelsea Hodson: "Lauded as one of the best books of 2014, Chelsea Hodson's lyrical long-form essay about submission and commodification is unlike anything we've ever read. It begins with Hodson's own experiences with various kinds of workplaces, including photo shoots, catered parties, 'sugar daddy' arrangements and American Apparel, and spirals outwards, packing more impact into its short form than most 500-page novels. Hodson's voice is new and truthful and her subject matter is relevant to anyone who's ever searched the world for a sense of what everything, including her own body and soul, are worth."
The Whale Rider by Witi Ihimaera: "Eight-year-old Kahu, a member of the Maori tribe of Whangara, New Zealand, fights to prove her love, her leadership, and her destiny. Her people claim descent from Kahutia Te Rangi, the legendary 'whale rider.' In every generation since Kahutia, a male heir has inherited the title of chief. But now there is no male heir, and the aging chief is desperate to find a successor. Kahu is his only great-grandchild—and Maori tradition has no use for a girl. But when hundreds of whales beach themselves and threaten the future of the Maori tribe, it is Kahu who saves the tribe when she reveals that she has the whale rider's ancient gift of communicating with whales."
The Star Side of Bird Hill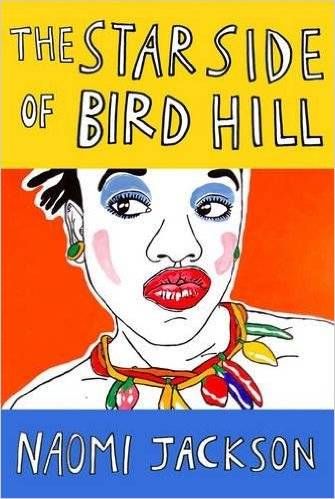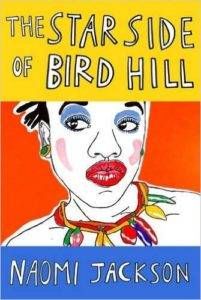 by Naomi Jackson: "This lyrical novel of community, betrayal, and love centers on an unforgettable matriarchal family in Barbados. Two sisters, ages ten and sixteen, are exiled from Brooklyn to Bird Hill in Barbados after their mother can no longer care for them. The young Phaedra and her older sister, Dionne, live for the summer of 1989 with their grandmother Hyacinth, a midwife and practitioner of the local spiritual practice of obeah."

Three Men in a Boat (To Say Nothing of the Dog) by Jerome K. Jerome: "The three men are based on Jerome himself (the narrator J.) and two real-life friends, George Wingrave (who would become a senior manager at Barclays Bank) and Carl Hentschel (the founder of a London printing business, called Harris in the book), with whom he often took boating trips. The dog, Montmorency, is entirely fictional but, 'as Jerome admits, developed out of that area of inner consciousness which, in all Englishmen, contains an element of the dog.' The trip is a typical boating holiday of the time in a Thames camping skiff. This was just after commercial boat traffic on the Upper Thames had died out, replaced by the 1880s craze for boating as a leisure activity."
At the Mouth of the River of Bees by Kij Johnson: "A sparkling debut collection from one of the hottest writers in science fiction: her stories have received the Nebula Award the last two years running. These stories feature cats, bees, wolves, dogs, and even that most capricious of animals, humans, and have been reprinted in The Year's Best Fantasy & Horror, Best Science Fiction and Fantasy of the Year, and The Secret History of Fantasy."
Exit, Pursued by a Bear by E.K. Johnston: "Hermione Winters is captain of her cheerleading team, and in tiny Palermo Heights, this doesn't mean what you think it means. At PHHS, the cheerleaders don't cheer for the sports teams; they are the sports team—the pride and joy of a small town. The team's summer training camp is Hermione's last and marks the beginning of the end of…she's not sure what. She does know this season could make her a legend. But during a camp party, someone slips something in her drink. And it all goes black."
Pigeon English
by Stephen Kelman: "Advise yourself! Jump into Pigeon English and experience the jubilant, infectious voice of Harrison Opoku—a boy awed by the city, obsessed with gummy candy, a friend to everyone he meets. See why he is bo-styles. How being the fastest runner in Year 7 makes him dope-fine. And how crazy things get when Harri and his best friend launch their own investigation into the murder of a classmate and one of the Dell Farm Crew's hutious criminals feels them closing in on him. You'll want this book to last donkey hours, and you'll see why Harri is truly a 'hero for our times.'"
Everybody Sees the Ants by A.S. King: "Lucky Linderman didn't ask for his life. He didn't ask his grandfather not to come home from the Vietnam War. He didn't ask for a father who never got over it. He didn't ask for a mother who keeps pretending their dysfunctional family is fine. And he didn't ask to be the target of Nader McMillan's relentless bullying, which has finally gone too far."
Animal Dreams by Barbara Kingsolver: "From Barbara Kingsolver, the acclaimed author of Flight Behavior, The Lacuna, The Bean Trees, and other modern classics, Animal Dreams is a passionate and complex novel about love, forgiveness, and one woman's struggle to find her place in the world."
The Alligators of Abraham by Robert Kloss: "Robert Kloss's The Alligators of Abraham is a fever dream built from the fly strewn corpses of armies, the megalomania of generals, the madness of widows, the fires of mourning, the fury of the poor, the indifference of the wealthy, and the ravenous hissing of those alligators who have ever plagued the shores of our national nightmares. The Alligators of Abraham is a Civil War epic unlike any other."
Archivist Wasp by Nicole Kohrner-Stace: "Archivist Wasp fears she is not the chosen one, that she won't survive the trip to the underworld, that the brutal life she has escaped might be better than where she is going. There is only one way to find out."
The Painted Bird by Jerzy Kosinski: "Kosinski's story follows a dark-haired, olive-skinned boy, abandoned by his parents during World War II, as he wanders alone from one village to another, sometimes hounded and tortured, only rarely sheltered and cared for. Through the juxtaposition of adolescence and the most brutal of adult experiences, Kosinski sums up a Bosch-like world of harrowing excess where senseless violence and untempered hatred are the norm. Through sparse prose and vivid imagery, Kosinski's novel is a story of mythic proportion, even more relevant to today's society than it was upon its original publication."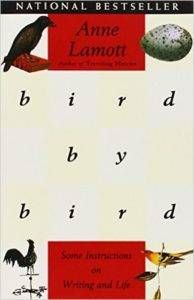 Bird by Bird: Some Instructions of Writing and Life by Anne Lamott: "Thirty years ago my older brother, who was ten years old at the time, was trying to get a report on birds written that he'd had three months to write. It was due the next day. We were out at our family cabin in Bolinas, and he was at the kitchen table close to tears, surrounded by binder paper and pencils and unopened books on birds, immobilized by the hugeness of the task ahead. Then my father sat down beside him, put his arm around my brother's shoulder, and said, 'Bird by bird, buddy. Just take it bird by bird.'"
To Kill a Mockingbird by Harper Lee: "One of the best-loved stories of all time, To Kill a Mockingbird has been translated into more than forty languages, sold more than forty million copies worldwide, served as the basis for an enormously popular motion picture, and was voted one of the best novels of the twentieth century by librarians across the country. A gripping, heart-wrenching, and wholly remarkable tale of coming-of-age in a South poisoned by virulent prejudice, it views a world of great beauty and savage inequities through the eyes of a young girl, as her father—a crusading local lawyer—risks everything to defend a black man unjustly accused of a terrible crime."
H is for Hawk by Helen Macdonald: "The instant New York Times bestseller and award-winning sensation, Helen Macdonald's story of adopting and raising one of nature's most vicious predators has soared into the hearts of millions of readers worldwide. Fierce and feral, her goshawk Mabel's temperament mirrors Helen's own state of grief after her father's death, and together raptor and human 'discover the pain and beauty of being alive' (People). H Is for Hawk is a genre-defying debut from one of our most unique and transcendent voices."
Bird Box by Josh Malerman: "Written with the narrative tension of The Road and the exquisite terror of classic Stephen King, Bird Box is a propulsive, edge-of-your-seat horror thriller, set in an apocalyptic near-future world—a masterpiece of suspense from the brilliantly imaginative Josh Malerman."
Wolf Hall by Hilary Mantel: "England in the 1520s is a heartbeat from disaster. If the king dies without a male heir, the country could be destroyed by civil war. Henry VIII wants to annul his marriage of twenty years and marry Anne Boleyn. The pope and most of Europe opposes him. Into this impasse steps Thomas Cromwell: a wholly original man, a charmer and a bully, both idealist and opportunist, astute in reading people, and implacable in his ambition. But Henry is volatile: one day tender, one day murderous. Cromwell helps him break the opposition, but what will be the price of his triumph?"
They Came Like Swallows by William Maxwell: "To eight-year old Bunny Morison, his mother is an angelic comforter in whose absence nothing is real or alive. To his older brother, Robert, his mother is someone he must protect, especially since the deadly influenza epidemic of 1918 is ravaging their small Midwestern town. To James Morison, his wife, Elizabeth, is the center of a life that would disintegrate all too suddenly were she to disappear."
The Good Lord Bird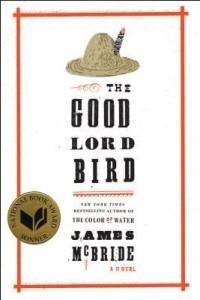 James McBride: "Henry Shackleford is a young slave living in the Kansas Territory in 1857, when the region is a battleground between anti- and pro-slavery forces. When John Brown, the legendary abolitionist, arrives in the area, an argument between Brown and Henry's master quickly turns violent. Henry is forced to leave town—with Brown, who believes he's a girl."
The Thorn Birds by Colleen McCullough: "One of the most beloved novels of all time, The Thorn Birds, Colleen McCullough's sweeping family saga of dreams, titanic struggles, dark passions, and forbidden love in the Australian Outback, returns to enthrall a new generation."
Lonesome Dove by Larry McMurty: "It begins in the office of The Hat Creek Cattle Company of the Rio Grande. It ends as a journey into the heart of every adventurer who ever lived…From the author of The Last Picture Show and Texasville—here is Larry McMurtry's Pulitzer Prize–winning masterpiece. A powerful, triumphant portrayal of the American West as it really was. More than a love story, more than an adventure, Lonesome Dove is an epic: a monumental novel which embraces the spirit of the last defiant wilderness of America. Legend and fact, heroes and outlaws, whores and ladies, Indians and settlers—Lonesome Dove is the central, enduring American experience dramatically recreated in a magnificent story of heroism and love; of honour, loyalty and betrayal."
Yaqui Delgado Wants to Kick Your Ass by Meg Medina: "One morning before school, some girl tells Piddy Sanchez that Yaqui Delgado hates her and wants to kick her ass. Piddy doesn't even know who Yaqui is, never mind what she's done to piss her off. Word is that Yaqui thinks Piddy is stuck-up, shakes her stuff when she walks, and isn't Latin enough with her white skin, good grades, and no accent. And Yaqui isn't kidding around, so Piddy better watch her back."
Black Swan Green by David Mitchell: "Black Swan Green tracks a single year in what is, for thirteen-year-old Jason Taylor, the sleepiest village in muddiest Worcestershire in a dying Cold War England, 1982. But the thirteen chapters, each a short story in its own right, create an exquisitely observed world that is anything but sleepy."
The Good Good Pig: The Extraordinary Life of Christopher Hogwood by Sy Montgomery: "A naturalist who spent months at a time living on her own among wild creatures in remote jungles, Sy Montgomery had always felt more comfortable with animals than with people. So she gladly opened her heart to a sick piglet who had been crowded away from nourishing meals by his stronger siblings. Yet Sy had no inkling that this piglet, later named Christopher Hogwood, would not only survive but flourish—and she soon found herself engaged with her small-town community in ways she had never dreamed possible."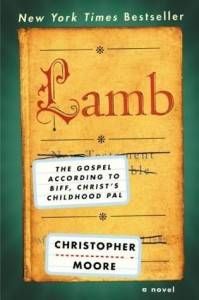 Lamb: The Gospel According to Biff, Christ's Childhood Pal by Christopher Moore: "Verily, the story Biff has to tell is a miraculous one, filled with remarkable journeys, magic, healings, kung fu, corpse reanimations, demons, and hot babes. Even the considerable wiles and devotion of the Savior's pal may not be enough to divert Joshua from his tragic destiny. But there's no one who loves Josh more—except maybe 'Maggie,' Mary of Magdala—and Biff isn't about to let his extraordinary pal suffer and ascend without a fight."
Birds of America by Lorrie Moore: "A marvelous collection. Her stories are tough, lean, funny, and metaphysical. Birds of America has about it a wild beauty that simply makes one feel more connected to life. —The Boston Globe"
The Wind-Up Bird Chronicle by Haruki Murakami: "Japan's most highly regarded novelist now vaults into the first ranks of international fiction writers with this heroically imaginative novel, which is at once a detective story, an account of a disintegrating marriage, and an excavation of the buried secrets of World War II."

Here Comes the Dogs by Omar Musa: "In small-town suburban Australia, three young men from three different ethnic backgrounds—one Samoan, one Macedonian, one not sure—are ready to make their mark. Solomon is all charisma, authority, and charm, a failed basketball player down for the moment but surely not out. His half-brother, Jimmy, bounces along in his wake, underestimated, waiting for his chance to announce himself. Aleks, their childhood friend, loves his mates, his family, and his homeland and would do anything for them. The question is, does he know where to draw the line?"
I am a Cat by Soseki Natsume: "Written from 1904 through 1906, Soseki Natsume's comic masterpiece, I Am a Cat, satirizes the foolishness of upper middle class Japanese society during the Meiji era. With acerbic wit and sardonic perspective, it follows the whimsical adventures of a world-weary stray kitten who comments on the follies and foibles of the people around him."

The Bird Artist by Howard Norman: "Howard Norman's The Bird Artist, the first book of his Canadian trilogy, begins in 1911. Its narrator, Fabian Vas, is a bird artist: He draws and paints the birds of Witless Bay, his remote Newfoundland coastal village home. In the first paragraph of his tale Fabian reveals that he has murdered the village lighthouse keeper, Botho August. Later, he confesses who and what drove him to his crime—a measured, profoundly engrossing story of passion, betrayal, guilt, and redemption between men and women."
Mrs. Frisby and the Rats of NIMH
by Robert C. O'Brien: "Mrs. Frisby, a widowed mouse with four small children, is faced with a terrible problem. She must move her family to their summer quarters immediately, or face almost certain death. But her youngest son, Timothy, lies ill with pneumonia and must not be moved. Fortunately, she encounters the rats of NIMH, an extraordinary breed of highly intelligent creatures, who come up with a brilliant solution to her dilemma. And Mrs. Frisby in turn renders them a great service."
The Cat's Table by Michael Ondaatje: "By turns poignant and electrifying, The Cat's Table is a spellbinding story about the magical, often forbidden, discoveries of childhood, and a lifelong journey that begins unexpectedly with a spectacular sea voyage."
Animal Farm by George Orwell: "A farm is taken over by its overworked, mistreated animals. With flaming idealism and stirring slogans, they set out to create a paradise of progress, justice, and equality. Thus the stage is set for one of the most telling satiric fables ever penned—a razor-edged fairy tale for grown-ups that records the evolution from revolution against tyranny to a totalitarianism just as terrible."
Mr. Fox by Helen Oyeyemi: "Fairy-tale romances end with a wedding, and the fairy tales don't get complicated. In this book, the celebrated writer Mr. Fox can't stop himself from killing off the heroines of his novels, and neither can his wife, Daphne. It's not until Mary, his muse, comes to life and transforms him from author into subject that his story begins to unfold differently."
The Dog of the South by Charles Portis: "Ray Midge is waiting for his credit card bill to arrive. His wife, Norma, has run off with her ex-husband, taking Ray's cards, shotgun and car. But from the receipts, Ray can track where they've gone. He takes off after them, as does an irritatingly tenacious bail bondsman, both following the romantic couple's spending as far as Mexico. There Ray meets Dr. Reo Symes, the seemingly down-on-his-luck and rather eccentric owner of a beaten up and broken down bus, who needs a ride to Belize. The further they drive, in a car held together by coat-hangers and excesses of oil, the wilder their journey gets. But they're not going to give up easily."
Black Sheep Boy by Martin Pousson: "Cajun legends, queer fantasies, and universal myths converge into a powerful work of counter-realism. Black Sheep Boy is a song of passion and a novel of defiance."
Tell the Wolves I'm Home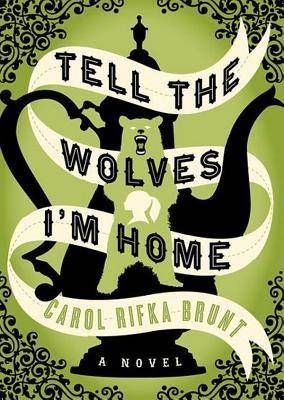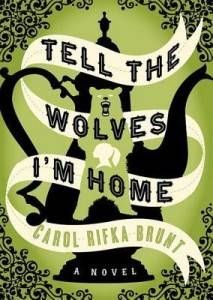 by Carol Rifka Brunt: "An emotionally charged coming-of-age novel, Tell the Wolves I'm Home is a tender story of love lost and found, an unforgettable portrait of the way compassion can make us whole again."

The Tiger's Daughter by K. Arsenault Rivera: "This is the story of an infamous Qorin warrior, Barsalayaa Shefali, a spoiled divine warrior empress, O Shizuka, and a power that can reach through time and space to save a land from a truly insidious evil."
Still Life with Woodpecker by Tom Robbins: "Still Life with Woodpecker is a sort of a love story that takes place inside a pack of Camel cigarettes. It reveals the purpose of the moon, explains the difference between criminals and outlaws, examines the conflict between social activism and romantic individualism, and paints a portrait of contemporary society that includes powerful Arabs, exiled royalty, and pregnant cheerleaders. It also deals with the problem of redheads."
Monkey Beach by Eden Robinson: "Robinson's mastery is confirmed in Monkey Beach, the first full-length work of fiction by a Haisla writer and an unforgettable story set in the wilds of the Pacific Northwest. This powerful novel reminds us that places, as much as people, have stories to tell."
The Cricket in Times Square by George Selden: "Tucker is a streetwise city mouse. He thought he'd seen it all. But he's never met a cricket before, which really isn't surprising, because, along with his friend Harry Cat, Tucker lives in the very heart of New York City—the Times Square subway station. Chester Cricket never intended to leave his Connecticut meadow. He'd be there still if he hadn't followed the entrancing aroma of liverwurst right into someone's picnic basket. Now, like any tourist in the city, he wants to look around. And he could not have found two better guides—and friends—than Tucker and Harry."
Cat Country by Lao She: "When a traveler from China crash-lands on Mars, he finds himself in a country inhabited entirely by Cat People. Befriended by a local cat-man, he becomes acquainted in all aspects of cat-life: he learns to speak Felinese, masters cat-poetry, and appreciates the narcotic effects of the reverie leaf—their food staple. But curiosity turns to despair when he ventures further into the heart of the country and the culture, and realizes that he is witnessing the bleak decline of a civilization."
Your Inner Fish: A Journey into the 3.5-Billion-Year History of the Human Body by Neil Shubin: "By examining fossils and DNA, he shows us that our hands actually resemble fish fins, our heads are organized like long-extinct jawless fish, and major parts of our genomes look and function like those of worms and bacteria. Your Inner Fish makes us look at ourselves and our world in an illuminating new light. This is science writing at its finest—enlightening, accessible and told with irresistible enthusiasm."

Of Mice and Men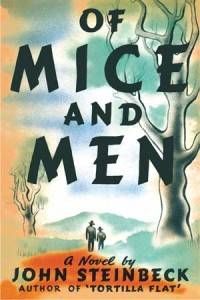 by John Steinbeck: "They are an unlikely pair: George is 'small and quick and dark of face;' Lennie, a man of tremendous size, has the mind of a young child. Yet they have formed a 'family,' clinging together in the face of loneliness and alienation."
The Raven Boys by Maggie Stiefvater: "Every year, Blue Sargent stands next to her clairvoyant mother as the soon-to-be dead walk past. Blue never sees them—until this year, when a boy emerges from the dark and speaks to her. His name is Gansey, a rich student at Aglionby, the local private school. Blue has a policy of staying away from Aglionby boys. Known as Raven Boys, they can only mean trouble."
The Goldfinch by Donna Tartt: "The Goldfinch is a mesmerizing, stay-up-all-night and tell-all-your-friends triumph, an old-fashioned story of loss and obsession, survival and self-invention, and the ruthless machinations of fate."
The Time of Mute Swans by Ece Temelkuran: "Ankara, the capital city in the heart of Turkey at the crossroads of Europe and Asia, East and West, is a hotspot in the Cold War, torn between communism and conservatism, Western freedoms and traditional ways, with an army fearful of democracy and a government that employs thugs and torture to enforce law and order. In the summer of 1980, tensions are building. Homes of the poor are being burnt down. Armed revolutionaries on college campuses battle right-wings militias in the city's neighborhoods. The lines between good and bad, right and wrong, and beautiful and ugly are blurred by shed blood."
When Women Were Birds: Fifty-four Variations on Voice by Terry Tempest Williams: "'I am leaving you all my journals, but you must promise me you won't look at them until after I'm gone.' This is what Terry Tempest Williams's mother, the matriarch of a large Mormon clan in northern Utah, told her a week before she died. It was a shock to Williams to discover that her mother had kept journals. But not as much of a shock as it was to discover that the three shelves of journals were all blank. In fifty-four short chapters, Williams recounts memories of her mother, ponders her own faith, and contemplates the notion of absence and presence art and in our world. When Women Were Birds is a carefully crafted kaleidoscope that keeps turning around the question: What does it mean to have a voice?"
The Girls at the Kingfisher Club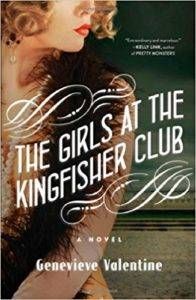 by Genevieve Valentine: "Dressed up in the thrill and sparkle of the Roaring Twenties, the classic fairy tale of 'The Twelve Dancing Princesses' has never been more engrossing or delightful. Valentine's fresh, original style and choice of setting make this a fairy tale reimagining not to be missed" (Library Journal, starred review)."
The Tiger: A True Story of Vengeance and Survival by John Vaillant: "Outside a remote village in Russia's Far East a man-eating tiger is on the prowl. The tiger isn't just killing people, it's murdering them, almost as if it has a vendetta. A team of trackers is dispatched to hunt down the tiger before it strikes again. They know the creature is cunning, injured, and starving, making it even more dangerous. As John Vaillant re-creates these extraordinary events, he gives us an unforgettable and masterful work of narrative nonfiction that combines a riveting portrait of a stark and mysterious region of the world and its people, with the natural history of nature's most deadly predator."
The Secret of Raven Point by Jennifer Vanderbes: "In vibrant, arresting prose, Vanderbes tells the story of one girl's fierce determination to find her brother as she comes of age in a time of unrelenting violence. An unforgettable war saga that captures the experiences of soldiers long after the battles have ended, The Secret of Raven Point is heartbreaking, and ultimately uplifting: 'The only disappointing thing about this book is that it has to end' (Library Journal, starred review)."
Finch by Jeff VanderMeer: "In Finch, mysterious underground inhabitants known as the gray caps have reconquered the failed fantasy state Ambergris and put it under martial law. They have disbanded House Hoegbotton and are controlling the human inhabitants with strange addictive drugs, internment in camps, and random acts of terror. The rebel resistance is scattered, and the gray caps are using human labor to build two strange towers."
Cat's Cradle by Kurt Vonnegut: "Cat's Cradle is Kurt Vonnegut's satirical commentary on modern man and his madness. An apocalyptic tale of this planet's ultimate fate, it features a midget as the protagonist, a complete, original theology created by a calypso singer, and a vision of the future that is at once blackly fatalistic and hilariously funny. A book that left an indelible mark on an entire generation of readers, Cat's Cradle is one of the twentieth century's most important works—and Vonnegut at his very best."
Indian Horse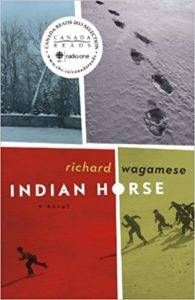 by Richard Wagamese: "With compassion and insight, author Richard Wagamese traces through his fictional characters the decline of a culture and a cultural way. For Saul, taken forcibly from the land and his family when he's sent to residential school, salvation comes for a while through his incredible gifts as a hockey player. But in the harsh realities of 1960s Canada, he battles obdurate racism and the spirit-destroying effects of cultural alienation and displacement."
Half-Broke Horses by Jeanette Walls: "Rosemary Smith Walls always told Jeannette that she was like her grandmother, and in this true-life novel, Jeannette Walls channels that kindred spirit. Half Broke Horses is Laura Ingalls Wilder for adults, as riveting and dramatic as Isak Dinesen's Out of Africa or Beryl Markham's West with the Night. Destined to become a classic, it will transfix readers everywhere."
The Goshawk by T.S. White: "What is it that binds human beings to other animals? T. H. White, the author of The Once and Future King and Mistress Masham's Repose, was a young writer who found himself rifling through old handbooks of falconry. A particular sentence—'the bird reverted to a feral state'—seized his imagination, and, White later wrote, 'A longing came to my mind that I should be able to do this myself. The word "feral" has a kind of magical potency which allied itself to two other words, "ferocious" and "free."'"
Rabbit: The Autobiography of Ms. Pat by Patricia Williams: "Rabbit is an unflinching memoir of cinematic scope and unexpected humor that offers a rare glimpse into the harrowing reality of life on America's margins—a powerful true story of resilience, determination, and the transformative power of love."
To Say Nothing of the Dog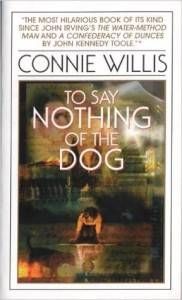 by Connie Willis: "Ned Henry is badly in need of a rest. He's been shuttling between the 21st century and the 1940s searching for a Victorian atrocity called the bishop's bird stump. It's part of a project to restore the famed Coventry Cathedral, destroyed in a Nazi air raid over a hundred years earlier. But then Verity Kindle, a fellow time traveler, inadvertently brings back something from the past. Now Ned must jump back to the Victorian era to help Verity put things right—not only to save the project but to prevent altering history itself."
The Power of the Dog by Don Winslow: "From the New York Times bestselling author of The Cartel comes an explosive novel of the drug trade that takes you deep inside a world riddled with corruption, betrayal, and bloody revenge."
The Swan Book by Alexis Wright: "In this multilayered novel, winner of the Australian Literature Society's Gold Medal, Wright toys with the edges of the world we live in to offer us an intimate portrait of the realities facing Aboriginal people. We meet talking monkeys, genies with doctorates, spirit-guiding swans, and a whole cast of characters drawn from myth and legend and fairy tales. Through symbolism and a dazzling linguistic dexterity—the blending of words and phrases from high and low culture, from English, Aboriginal languages, French, and Latin—Wright beautifully demonstrates how the power of the human imagination can set us free."
The Autobiography of a Brown Buffalo by Oscar Zeta Acosta: "Before his mysterious disappearance and probable death in 1971, Oscar Zeta Acosta was famous as a Robin Hood Chicano layer and notorious as the real-life model for Hunter S. Thompson's 'Dr. Gonzo,' a fat, pugnacious attorney with a gargantuan appetite for food, drugs, and life on the edge."

Save