Fiction
100 Must-Read Books About Addiction
This content contains affiliate links. When you buy through these links, we may earn an affiliate commission.
I've been sober for nine years, and in that time I've read a lot of books about addiction. In fact, I started reading about addiction before I got sober–-perhaps because something in the very back of my mind was telling me that someday these books about addiction would be quite relevant to my life.
Not all of these books are All About Addiction. In many of them, especially the fiction titles, addiction plays a role but is not necessarily the focus of the book. Addiction is powerful, complicated, and appears in our lives in a variety of different ways. The beauty of literature is its ability to convey all the exciting, ugly, complicated nuances of issues like addiction, so we might reflect on the myriad ways it impacts our world.
---
32 Candles by Ernessa T. Carter
"Davidia Jones, a nerdy child of poverty, is abused by her alcoholic mother and despicable father and is the subject of merciless taunting at her high school. The 15-year-old bolts town with a lesbian trucker named Mama Jane and lands a gig as a '40s-style chanteuse in L.A. With a little Hollywood stardust, she redefines herself and begins living the life she's dreamed of–until James, the rich golden boy she had a crush on back home, walks into her nightclub."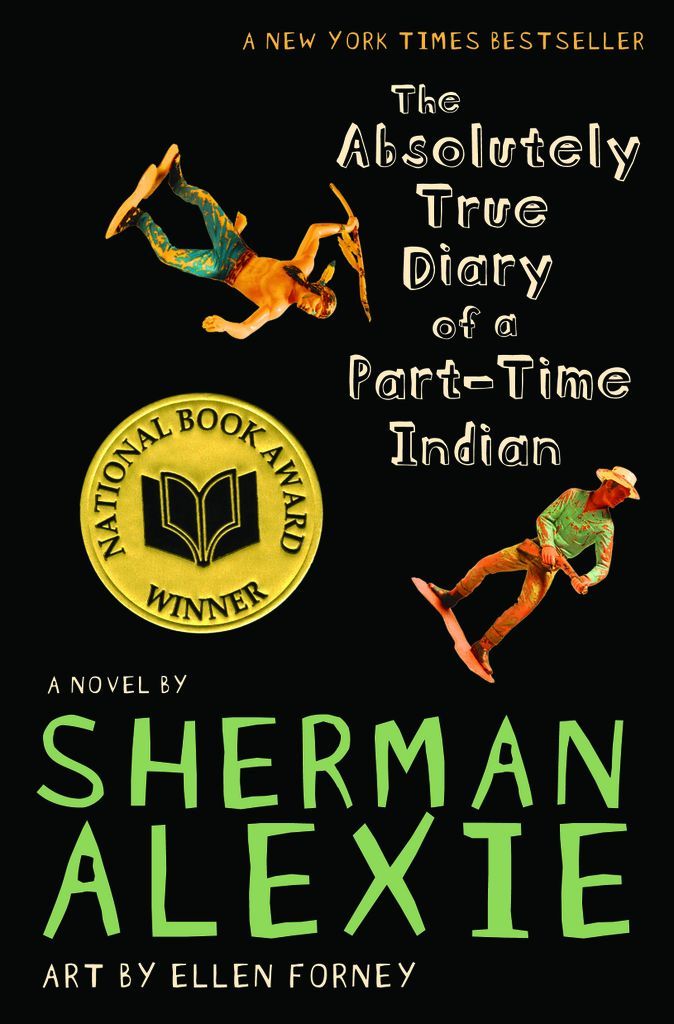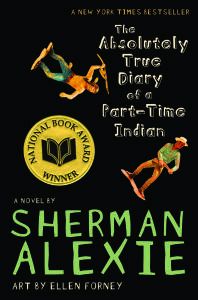 The Absolutely True Diary of a Part-time Indian by Sherman Alexie
"Junior is a budding cartoonist growing up on the Spokane Indian Reservation. Determined to take his future into his own hands, Junior leaves his troubled school on the rez to attend an all-white farm town high school where the only other Indian is the school mascot." Junior chronicles his observations in his diary, including the various addictions he sees plague many of the adults in his life. There are all kinds of addicts, I guess," he says. "We all have pain. And we all look for ways to make the pain go away."
America Anonymous: Eight Addicts in Search of a Life by Benoit Denizet-Lewis
For nearly three years, acclaimed journalist Benoit Denizet-Lewis immersed himself in the lives of eight addicts as they battled drug and alcohol abuse, overeating, and compulsive gambling and sexuality. Alternating with their stories is Denizet-Lewis's candid account of his own recovery from sexual addiction and his compelling examination of our culture of addiction, where we obsessively search for new and innovative ways to escape the reality of the present moment and make ourselves feel "better."
American on Purpose: The Improbable Adventures of an Unlikely Patriot by Craig Ferguson
Before he was a household name, Craig Ferguson was a punk rock musician, a construction worker, a bouncer, and, tragically, a modern dancer. To numb the pain of failure, Ferguson found comfort in drugs and alcohol, addictions that eventually led to an aborted suicide attempt. But his story has a happy ending: success on the hit sitcom The Drew Carey Show, and later as the host of CBS's Late Late Show.
A Piece of Cake by Cupcake Brown
"There are shelves of memoirs about overcoming the death of a parent, childhood abuse, rape, drug addiction, miscarriage, alcoholism, hustling, gangbanging, near-death injuries, drug dealing, prostitution, or homelessness. Cupcake Brown survived all these things before she'd even turned twenty. And that's when things got interesting…"
A Plague Year by Edward Bloor
"It's 2001 and zombies have taken over Tom's town. Meth zombies. The drug rips through Blackwater, PA, with a ferocity and a velocity that overwhelms everyone. Tom wants out. With the selfless heroism of the passengers on United Flight 93 that crashed nearby fresh in his mind and in his heart, Tom begins to see some reasons to stay, to see that even lost causes can be worth fighting for."
Between Breaths: A Memoir of Panic and Addiction by Elizabeth Vargas
"From the moment she uttered the brave and honest words, "I am an
alcoholic," to interviewer George Stephanopoulos, Elizabeth Vargas began writing her story, as her experiences were still raw. In Between Breaths, Vargas discusses how she developed anxiety at the age of six when her father served in Vietnam and how this anxiety impacted her over the course of her life. Alcohol offered relief from this anxiety until, of course, it didn't. Vagas discusses her time in rehab, her first year of sobriety, and the guilt she felt as a working mother who "never found the right balance."
Basketball Diaries by Jim Carroll
"Jim Carroll grew up to become a renowned poet and punk rocker. But in this memoir of the mid-1960s, set during his coming-of-age from 12 to 15, he was a rebellious teenager making a place and a name for himself on the unforgiving streets of New York City. Here is Carroll prowling New York City–playing basketball, hustling, stealing, getting high, getting hooked, and searching for something pure."
Beautiful Boy: A Father's Journey Through His Son's Addiction by David Sheff
"What had happened to my beautiful boy? To our family? What did I do wrong? Those are the wrenching questions that haunted every moment of David Sheff's journey through his son Nic's addiction to drugs and tentative steps toward recovery. Beautiful Boy is a fiercely candid memoir that brings immediacy to the emotional rollercoaster of loving a child who seems beyond help."
Beneath a Meth Moon by Jacqueline Woodson
Laurel is trying to move on after Hurricane Katrina destroyed her home, and left her without her mother and grandmother. When Laurel's new boyfriend introduces her to meth, she immediately falls under its spell, loving the way it erases, even if only briefly, her past. But as she becomes alienated from her friends and family, she becomes a shell of her former self, and longs to be whole again.
The Bitter Taste of Dying by Jason Smith
"Jason Smith explores the depravity and desperation required to maintain an opiate addiction so fierce, he finds himself jumping continents to avoid jail time and learns the hard way that some demons cannot be outrun."
Blackout Girl: Growing Up and Drying Out in America by Jennifer Strom
"By age 13, Jennifer Storm was binge drinking and well on her way to regular cocaine and LSD use. Her young life was awash in alcohol, drugs, and the trauma of rape. Blackout Girl is Storm's tender and gritty memoir, revealing the depths of her addiction and her eventual path to a life of accomplishment and joy."
Blackout: Remembering the Things I Drank to Forget by Sarah Hepola
Regardless of how in denial one may be, being a blackout drinker is freaking scary. There are whole parts of your life you simply can't remember. After getting sober, Hepola began examining these blacked-out hours, what they meant about her drinking and, more importantly, what they mean for her sobriety. A lovely collection of essays.
Bright Lights Big City by Jay McInerney
Bright Lights, Big City follows a young man, living in Manhattan as if he owned it, through nightclubs, fashion shows, editorial offices, and loft parties as he attempts to outstrip mortality and the recurring approach of dawn. With nothing but goodwill, controlled substances, and wit to sustain him in this anti-quest, he runs until he reaches his reckoning point, where he is forced to acknowledge loss and, possibly, to rediscover his better instincts.
Candy by Mian Mian
"At 17 years-old, Hong ditches high school and runs away to the city. As she navigates the temptations of the city, she quickly falls in love with a young musician and together they dive into a cruel netherworld of alcohol, drugs, and excess, a life that fails to satisfy Hong's craving for an authentic self, and for a love that will define her. This startling and subversive novel is a blast of sex, drugs, and rock 'n' roll that opens up to us a modern China we've never seen before."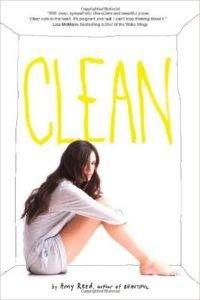 Clean by Amy Reed
Olivia, Kelly, Christopher, Jason, and Eva have one thing in common: They're addicts who have hit rock bottom and been stuck together in rehab. None of them wants to be there. But they'll all have to deal with themselves—and one another—if they want to learn how to live.
Confessions of an English Opium Eater by Thomas De Quincey
"Thomas De Quincey hauntingly describes the surreal visions and hallucinatory nocturnal wanderings he took through London—and the nightmares, despair, and paranoia to which he became prey—under the influence of the then-legal painkiller laudanum. First published in 1821, Confessions paved the way for later generations of literary drug users, from Baudelaire to Burroughs, and anticipated psychoanalysis with its insights into the subconscious."
Crank by Ellen Hopkins
"Kristina is introduced to crystal meth ("crank") while visiting her largely absent and ne'er-do-well father. While high, Kristina discovers her sexy alter-ego, Bree. Bree will do all the things good girl Kristina won't, including attracting the attention of dangerous boys who can provide her with a steady flow of crank."
Crooked Little Heart by Anne Lamott
Rosie Ferguson's mother, in the first bloom of young womanhood, is obsessed with tournament tennis. Her mother is a recovering alcoholic still grieving the death of her first husband; her stepfather, a struggling writer, is wrestling with his own demons. And now Rosie finds that her athletic gifts, once a source of triumph and escape, place her in peril, as a shadowy man who stalks her from the bleachers seems to be developing an obsession of his own.
Cruddy by Lynda Barry
"On a September night in 1971, a few days after getting busted for dropping acid, a sixteen-year-old curls up in the corner of her ratty bedroom and begins to write. On a September night in 1971, a few days after getting busted for dropping acid, sixteen-year-old Roberta Rohbeson curls up in the corner of her 'cruddy' bedroom and begins to write. This story, the backbone of Roberta's short life, include a one-way trip across America fueled by revenge and greed and a vivid cast of characters, starring Roberta's dangerous father, the owners of the Knocking Hammer Bar-cum-slaughterhouse, and runaway adolescents."
The Curse of Lono by Hunter S. Thompson
"A wild ride to the dark side of Americana The Curse of Lono is to Hawaii what Fear and Loathing was to Las Vegas: the crazy tales of a journalist's 'coverage' of a news event that ends up being a wild ride to the dark side of Americana."
DJ Rising by Love Maia
"In between caring for his heroin-addicted mother, and keeping his scholarship at a fancy prep school, Marley dreams of becoming a professional DJ. When chance lands him his first real DJ job, his career as "DJ Ice" suddenly skyrockets. But when heart-rending disaster at home brings Marley crashing back down to earth, he is torn between obligation and following his dreams."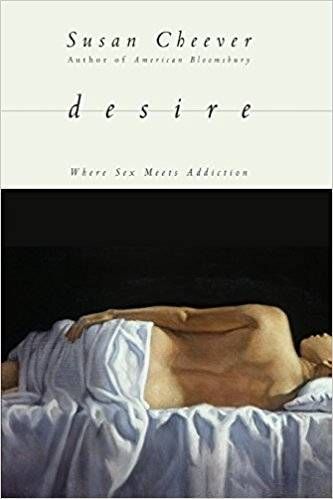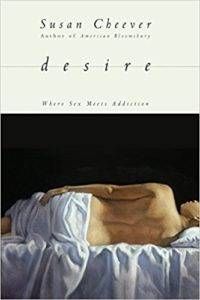 Desire: Where Sex Meets Addiction by Susan Cheever
"Cheever's book combines unsparing and intimate memoir, interviews and stories, hard science and psychology to explore the difference between falling in love and falling prey to an addiction."
Diary of an Exercise Addict by Peach Friedman
"Friedman recounts her descent into exercise bulimia, her remarkable recovery, and the setbacks along the way. With refreshing candor she lays bare her relationships with family, friends, and lovers and the repressed desire that finally surfaced as she found her own way back to health."
Dope Sick by Walter Dean Myers
"A drug deal goes south and a cop has been shot. Lil J's on the run. And he's starting to get dope sick. He'd do anything to change the last twenty-four hours, and when he stumbles into an abandoned building, it actually might be possible…"
Dreamland: The True Tale of America's Opiate Epidemic by Sam Quinones
"In fascinating detail, Sam Quinones chronicles how, over the past 15 years, enterprising sugar cane farmers in a small county on the west coast of Mexico created a unique distribution system that brought black tar heroin—the cheapest, most addictive form of the opiate, 2 to 3 times purer than its white powder cousin—to the veins of people across the United States."
Drinking: A Love Story by Caroline Knapp
This is arguably the most important book I've ever read. Years before I got sober, Caroline Knapp pulled me into this book with her gorgeous prose. Once I was hooked on her writing, I began to see a reflection of my story in her own. A must read for…anyone.
Drunk Mom by Jowita Bydlowska
"Three years after giving up drinking, Jowita Bydlowska was at a party celebrating the birth of her first child when she found herself throwing back a glass of champagne. It marked Bydlowska's immediate, full-blown return to alcoholism. Drunk Mom is Bydlowska's account of the ways substance abuse took control of her life–-as well as her fight toward recovery as a young mother."
Dry: Augusten Burroughs
"At the request (well, it wasn't really a request) of his employers, Augusten Burroughs landed in rehab, where his dreams of group therapy with Robert Downey, Jr., are immediately dashed by the grim reality of fluorescent lighting and paper hospital slippers. But when Augusten is forced to examine himself, something actually starts to click, and that's when he finds himself in the worst trouble of all. Because when his thirty days are up, he has to return to his same drunken Manhattan life and live it sober."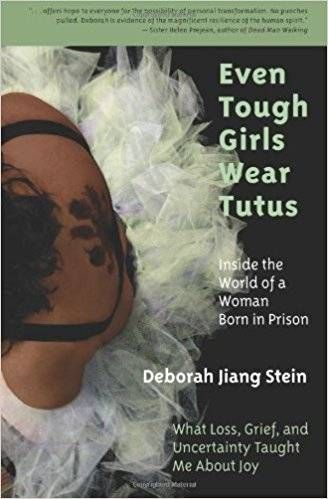 Even Tough Girls Wear Tutus: Inside the World of a Woman Born in Prison Deborah Jiang Stein
"Even Tough Girls Wear Tutus is the story of a woman whose gift for finding purpose in life drives her to help others change their lives even as she struggles to accept and overcome her own past, born heroin addicted to a mother in prison. Her story proves we're more than the sum of our parts, and there's always a chance for redemption."
Far From You by Tess Sharpe
"Four months ago Sophie's best friend, Mina, died in what everyone believes was a drug deal gone wrong – a deal they think Sophie arranged. Only Sophie knows the truth; Mina was deliberately murdered. Forced into rehab for an addiction she'd already beaten, Sophie's finally out and on the trail of the killer—but can she track them down before they come for her?"
Ferocity Summer by Alissa Grosso
Scilla Davis is haunted by a horrible accident that she was involved in last summer–a drunken, reckless joyride that ended in tragedy. With her trial looming, an FBI agent approaches Scilla with an offer: find the source of a new drug epidemic and avoid conviction for her role in the accident. All she has to do is deceive and betray people she's known all her life…"
Gabi, A Girl in Pieces by Isabel Quintero
"Gabi Hernandez chronicles her last year in high school in her diary: college applications, Cindy's pregnancy, Sebastian's coming out, the cute boys, her father's meth habit, and the food she craves. And best of all, the poetry that helps forge her identity."
The Girl on the Train by Paula Hawkins
Alcoholics make for unreliable narrators. Which is why no one believes Rachel when she tells the police what she saw that day on the train. But Rachel knows what she saw. Doesn't she?
A Girl Walks Out of a Bar by Lisa Smith
"Lisa Smith was a bright young lawyer at a prestigious law firm in NYC when alcoholism and drug addiction took over her life. What was once a way she escaped her insecurity and negativity as a teenager became a means of coping with the anxiety and stress of an impossible workload."
Girlbomb: A Halfway Homeless Memoir by Janice Erlbaum
"At fifteen, sick of her unbearable and increasingly dangerous home life, Janice Erlbaum walked out of her family's Brooklyn apartment and didn't look back. She roamed New York City with her two best girlfriends, scoring coke at Danceteria, smoking angel dust in East Village squats, and sleeping with one another's boyfriends on a regular basis. Girlbomb provides an unflinching look at street life, survival sex, female friendships, and first loves."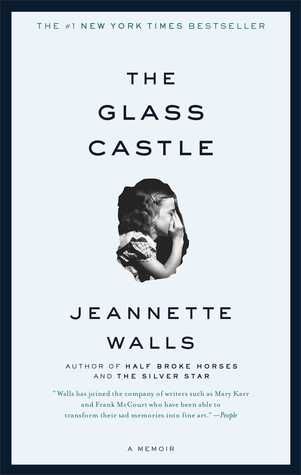 The Glass Castle by Jeanette Walls
Jeanette Wells and her siblings grew up with a father who was charismatic and loving when sober, dishonest and destructive when drunk. Her mother was a loving but mercurial, and the Wells children learned how to fend for themselves. When the kids eventually moved to New York, their parents followed, "choosing to be homeless even as their children prospered."
Go Ask Alice by Beatrice Sparks as "Anonymous"
"It started when she was served a soft drink laced with LSD in a dangerous party game. Within months, she was hooked, trapped in a downward spiral that took her from her comfortable home and loving family to the mean streets of an unforgiving city. It was a journey that would rob her of her innocence, her youth — and ultimately her life."
The Good House by Ann Leary
This is hands down the most accurate portrayal of what it feels like to be a blackout drinker in denial that I have ever read. Hildy Good doesn't have a drinking problem. She's only hiding her wine consumption because everyone in her small town knows she was in rehab and she just wants to move on. But when Hildy becomes privy to a web of town secrets, her increasingly uncontrollable drinking threatens everything. If you can get this one on audio, I highly recommend it.
Guts: The Endless Follies and Tiny Triumphs of a Giant Disaster by Kristen Johnson
This hilarious and moving memoir recounts Johnson's rise to fame in the television show 3rd Rock From the Sun, her addiction, medical challenges, and recovery.
The Harder They Fall: Celebrities Tell Their Real-Life Stories of Addiction and Recovery edited by Gary Stromberg and Jane Miles
"The Harder They Fall reveals the intimate thoughts, feelings, regrets, and beliefs of celebrities in recovery. Among those profiled are comedian Richard Pryor; musicians Grace Slick, Dr. John, and Chuck Negron; actors Malcolm McDowell and Mariette Hartley; and athletes Dock Ellis and Gerry Cooney.
The Hate U Give by Angie Thomas
Drugs and addiction are part of life in 17-year-old Starr's neighborhood. When she witnesses the murder of her childhood friend at the hands of a police officer, she must reconcile her two different worlds.
The Hidden Keys by André Alexis
"Although the Green Dolphin is a bar of ill repute, it is there that Tancred Palmieri, a thief with elegant and erudite tastes, meets Willow Azarian, an aging heroin addict. She reveals to Tancred that her very wealthy father has recently passed away, leaving each of his five children a mysterious object that provides one clue to the whereabouts of a large inheritance. Willow enlists Tancred to steal these objects from her siblings and solve the puzzle."
High Price: Drugs, Neuroscience, and Discovering Myself by Dr. Carl Hart
"A pioneering neuroscientist shares his story of growing up in one of Miami's toughest neighborhoods and how it led him to his groundbreaking work in drug addiction."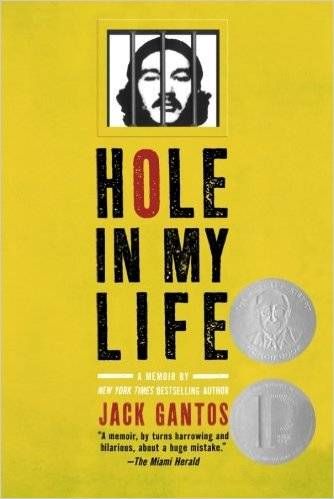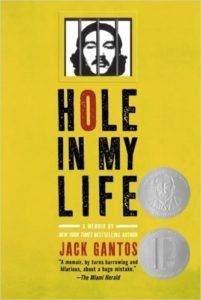 Hole in my Life by Jack Gantos
"When he was a senior in high school, writer Jack Gantos agreed to help sail a sixty-foot yacht loaded with a ton of hashish from the Virgin Islands to New York City, where he and his partners sold the drug until federal agents caught up with them. In Hole in My Life, Gantos describes how– once he was locked up in a small, yellow-walled cell – moved from wanting to be a writer to writing, and how dedicating himself more fully to the thing he most wanted to do helped him endure and ultimately overcome the worst experience of his life."
How I Made it to Eighteen: A Mostly True Story by Tracy White
"After seventeen year-old Stacy Black puts her fist through the glass, she checks into a mental hospital. Stacy hates it there but despite herself slowly realizes she has to face the reasons for her depression to stop from self-destructing. How I Made it to Eighteen is a frank portrait of what it's like to struggle with self-esteem, body image issues, drug addiction, and anxiety."
How to Murder Your Life by Cat Marnell
"At 26, Cat Marnell was a talented 'doctor shopper' who manipulated Upper East Side psychiatrists into giving her never-ending prescriptions; her life had become a twisted merry-go-round of parties and pills at night, and trying to hold down a high profile job at Condé Naste during the day. How to Murder Your Life is an unforgettable, charged account of a young female addict, so close to throwing her entire life away."
How to Grow Up by Michelle Tea
This isn't just a memoir about getting sober. It's a memoir about youth and growing up, about the decisions we make as we transition from young adult to adult-adult. Tea's funny, smart memoir about making that transition demonstrates that there's no clear path to adulthood and that falling down on that path is inevitable. All we can do is get up, dust ourselves off and keep walking.
The Impossible Knife of Memory by Laurie Halse Anderson
Haley, a senior in high school, struggles to help her Iraq War Vet father with his severe PTSD and substance abuse issues.
Indian Horse by Richard Wagamese
"Saul Indian Horse's last binge almost killed him, and now he's a reluctant resident in a treatment centre for alcoholics, surrounded by people he's sure will never understand him. But Saul wants peace, and he grudgingly comes to see that he'll find it only through telling his story. With him, readers embark on a journey back through the life he's led as a northern Ojibway, with all its joys and sorrows."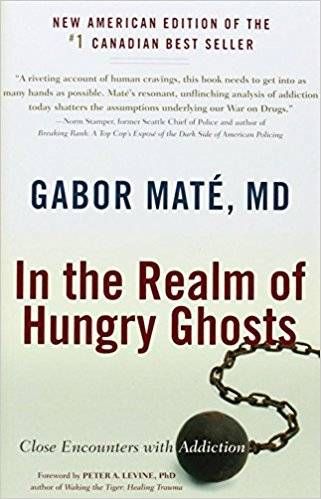 In the Realm of Hungry Ghost: Close Encounters with Addiction by Dr. Gabor Mate
Anyone who wants to understand the complex roots of addiction should familiarize themselves with Dr. Gabor Mate's work. Mate has worked with drug addicts in some of the most dire straights. This work has led to incredible insights about the nature of addiction, the failure of the "war on drugs," and the compassion that's needed for effective addiction treatment.
Infinite Jest by David Foster Wallace
To be honest, I tried to read this and couldn't get through it. But people who are smarter and/or more patient than me insist it's about addiction.
It Calls You Back: An Odyssey Through Love, Addiction, Revolutions and Healing by Luis Rodriguez
In the sequel to Always Running, Luis Rodriguez recounts his last days in prison as a teenager and his struggle with heroin addiction, and staying away from the life that put him in prison in the first place.
Jesus' Son by Denis Johnson
"Jesus' Son is a visionary chronicle of dreamers, addicts, and lost souls. These stories tell of spiraling grief and transcendence, of rock bottom and redemption, of getting lost and found and lost again. The raw beauty and careening energy of Denis Johnson's prose has earned this book a place among the classics of twentieth-century American literature."
John Barleycorn by Jack London
"In John Barleycorn, Jack London records his early hardships in Oakland, his experiences as oyster pirate, deep-sea sealer, hobo, Yukon goldminer, student, drop-out, and – ultimately – best-selling author."
Junky by William S. Burroughs
"In his debut novel, Junky, Burroughs fictionalized his experiences using and peddling heroin and other drugs in the 1950s into a work that reads like a field report from the underworld of post-war America."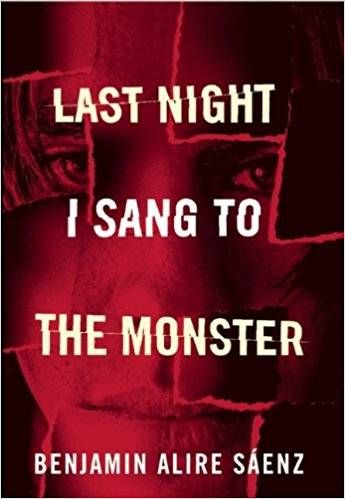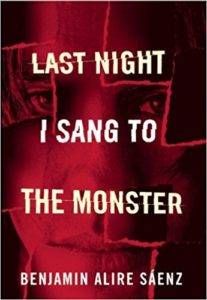 Last Night I Sang to the Monster by Benjamin Alire Sáenz
"Zach is eighteen. He is bright and articulate. He's also an alcoholic and in rehab instead of high school, but he doesn't remember how he got there. He's not sure he wants to remember."
Learning Not to Drown by Ann Shinoda
Loving an addict can be just as harrowing as being an addict. Shinoda's novel follows seventeen year-old Claire as her family navigates the challenges and consequences of her drug-addicted brother, Luke's, behavior. How far will the family go to protect someone they love?
Lit by Mary Karr
Memoirs about getting sober need at least a dash of humor to be tolerable. Fortunately, Mary Karr is freaking hilarious and her sobriety memoir has witty, dry (pun intended, thank you very much) humor on every page. Discussions about motherhood, alcoholism, and how the hell we're supposed to figure out life make this a memorable read.
Maya's Notebook by Isabelle Allende
"After falling into a life of drugs, crime, and prostitution, an American teenager takes refuge on an island off the coast of Chile. There, in the company of a torture survivor, a lame dog, and other unforgettable characters, Maya Vidal writes her story, which includes pursuit by a gang of assassins, the police, the FBI, and Interpol. In the process, she unveils a terrible family secret, comes to understand the meaning of love and loyalty, and initiates the greatest adventure of her life: the journey into her own soul."
Methland: The Death and Life of an American Small Town by Nick Reding
The meth epidemic was at its peak in the early aughts, and few places were more affected that rural communities. Journalist Reding tells the story of Oelwein, Iowa (pop. 6,159), which is struggling with economic decline and an influx of the highly addictive drug. A compassionate portrayal of all those afflicted by a situation increasingly out of their control.
The Misfortunates by Dimitri Verhulst
"Sobriety and moderation are alien concepts to the men in Dimmy's family…In this semi-autobiographical novel, Dimitri Verhulst brings his shambolic upbringing to life, with characteristic warmth, colour, and wit."
More, Now, Again: A Memoir of Addiction by Elizabeth Wurtzel
After finding literary notoriety with Prozac Nation, Wurtzel penned this memoir about her descent into addiction and path to sobriety. Like Drinking: A Love Story, Wurtzel vividly describes the need inherent in addiction–-the unquenchable driving force that that fuels the addiction despite all negative consequences.
My Book of Life by Angel by Martine Leavitt
A teenage girl gets hooked on drugs and forced into prostitution. It might be a little on the nose for some readers but I've had luck getting teen reluctant readers interested in this story.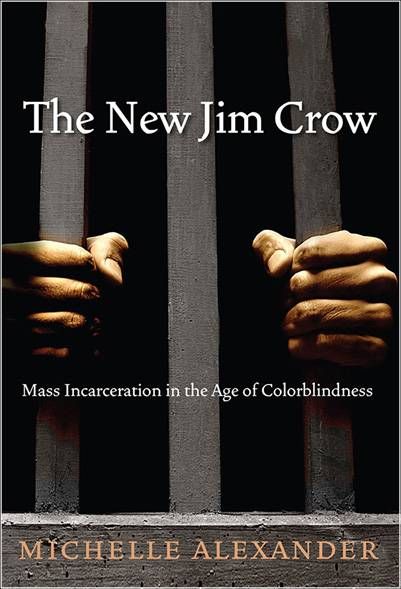 The New Jim Crow: Mass Incarceration in the Age of Colorblindness by Michelle Alexander
The United States has a prison problem. Much of that problem involves the incarceration Black men and the failed "war on drugs." In treating addiction, it's just as important to understand what doesn't work as it is to understand what does. The answer to the country's drug problem is not the incarceration of nonviolent drug offenders–-and racial bias in conviction and sentencing is nothing more than, well, a new era of Jim Crow.
The Night of the Gun by David Carr
"David Carr redefines memoir with the revelatory story of his years as an addict and chronicles his journey from crack-house regular to regular columnist for 'The New York Times.'"
NW by Zadie Smith
"Set in northwest London, Zadie Smith's brilliant tragicomic novel follows four locals—Leah, Natalie, Felix, and Nathan—as they try to make adult lives outside of the council estate of their childhood. These Londoners inhabit a complicated place, as beautiful as it is brutal, where the thoroughfares hide the back alleys and taking the high road can sometimes lead you to a dead end." Nathan, in particular, struggles with addiction, violence, and rage.
The Orange Eats Creeps Grace Krilanovich
"It's the '90s Pacific Northwest refracted through a dark mirror, where meth and madness hash it out in the woods. . . . A band of hobo vampire junkies roam the blighted landscape—trashing supermarket breakrooms, praying to the altar of Poison Idea and GG Allin at basement rock shows, crashing senior center pancake breakfasts—locked in the thrall of Robitussin trips and their own wild dreams."
Out of Reach by Carrie Arcos
A teenage girl searches for her missing addict brother. In doing so, she must face painful realities about her family and herself.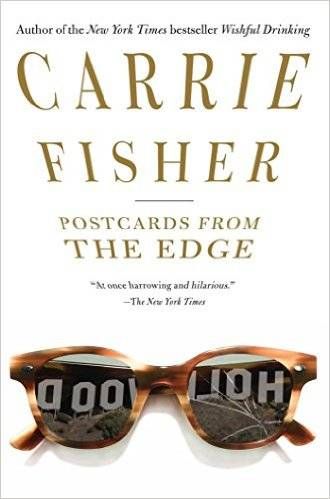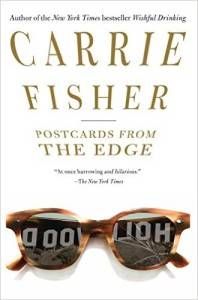 Postcards from the Edge by Carrie Fisher
Some thought of her as a princess, others a general, but to me, Carrie Fisher was the darkly comedic recovering addict, mental health advocate. Her first novel follows a young actress as she works through her drug addiction and early sobriety.
Rabbit Ears by Maggie Devries
"Kaya is adopted, multiracial, grieving the death of her father—and carrying a painful secret. Feeling ill at ease with her family and in her own skin, she runs away repeatedly, gradually disappearing into a life of addiction and sex work."
Raiders Night by Robert Lipsyte
"A darker side of competitive high school sports is depicted in this novel by award-winning journalist, Robert Lipsyte, and in consultation with Dr. Michael J. Miletic, a leading sports psychiatrist."
Recovery Road by Blake Nelson
"Madeline and Stewart fall for each other in rehab. Madeline gets out and starts to regain her feet. But when Stewart joins her, both still are severely troubled, and he is getting worse."
Requiem for a Dream by Hubert Selby Jr.
The strength of addiction's grasp is illustrated through the lives of four main characters, each struggling with it in their own way.
Saint Iggy by K.L. Going
"When Iggy Corso gets kicked out of high school, he ventures into the world to make something of his life. It's not easy when you're sixteen, have no skills, and your only friend is mixed up with the dealer who got your mom hooked."
A Scanner Darkly by Phillip K. Dick
"The undercover narcotics agent who calls himself Bob Arctor is desperate to discover the ultimate source of supply. But to find any kind of lead he has to pose as a user and, inevitably, without realizing what is happening, Arctor is soon as addicted as the junkies he works among…"
Shards: A Young Vice Cop Investigates Her Darkest Case of Meth Addiction–-Her Own by Allison Moore
"The shocking true story of Allison Moore, a cop in Hawaii who became addicted to meth, deceived her entire police department, and endured prison, prostitution, and torture—until finally seeking redemption."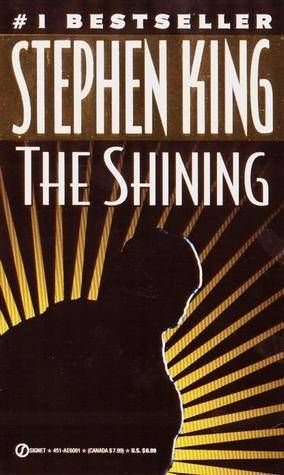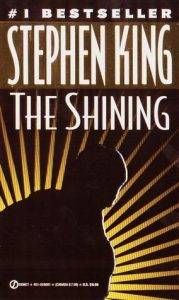 The Shining by Stephen King
This book is about 3 million percent too scary for me to read (in high school, I tried to watch the movie with some friends and got so scared that I made everyone turn on the lights and watch The Babysitter's Club movie instead. And yes, you read that right. High school.) but both The Shining and its sequel, Dr. Sleep, are portrayals of addiction as only Stephen King could relay them.
Sirens by Johsua Mohr
"Acclaimed novelist Joshua Mohr provides a captivating and complicated account of his years of substance abuse and culpability in his non-fiction debut…Mohr traces his childhood swilling fuzzy navels as a latch-key kid, through his first failed marriage, parenthood, heart-surgery, and his everyday struggle against relapse."
Smack by Melvin Burgess
"Two teens fall in love with each other and heroin. Tar has reasons for running away from home that run deep and sour, whereas Gemma, with her middle-class roots firmly on show, has a deep-rooted lust for adventure. Their first hit brings bliss, the next despair."
Sober Stick Figure by Amber Tozer
"Sober Stick Figure is a memoir from stand-up comedian Amber Tozer, chronicling her life as an alcoholic and her eventual recovery— starting with her first drink at the age of seven—all told with the help of childlike stick figures. Amber writes and illustrates the crazy and harsh truths of being raised by alcoholics, becoming one herself, stagnating in denial for years, and finally getting sober."
Son of a Trickster by Eden Robinson
"Everyday teen existence meets indigenous beliefs, crazy family dynamics, and cannibalistic river otter . . ."
The Spectacular Now by Tim Tharpe
Sutter Keely is the lift of the party, which is good because partying is the only thing he really does well. When he falls in love with a girl who doesn't share his singular priority, he has to decide which thing he cares about more
The Splendid Things We Planned by Blake Bailey
"The Splendid Things We Planned is a darkly funny account of growing up in the shadow of an erratic and increasingly dangerous brother, an exhilarating and sometimes harrowing story that culminates in one unforgettable Christmas."
The Tender Bar by J.R. Moehringer
"The New York Times bestseller and one of the 100 Most Notable Books of 2005. In the tradition of This Boy's Life and The Liar's Club, a raucous, poignant, luminously written memoir about a boy striving to become a man, and his romance with a bar."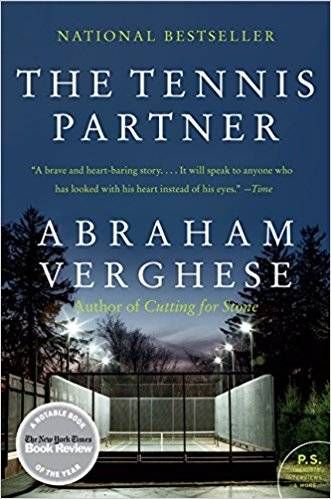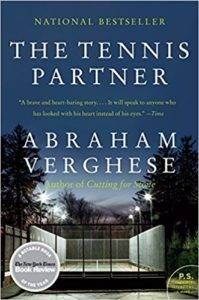 The Tennis Partner by Abraham Verghese
"When Abraham Verghese, a physician whose marriage is unraveling, relocates to El Paso, Texas, he hopes to make a fresh start as a staff member at the county hospital. There he meets David Smith, a medical student recovering from drug addiction, and the two men begin a tennis ritual that allows them to shed their inhibitions and find security in the sport they love and with each other."
Terry: My Daughter's Life-and-Death Struggle with Alcoholism by George McGovern
The recovery stories that don't end happily don't always get told. In this heartbreaking memoir, George McGovern recounts his daughter's ultimately fatal struggle with alcoholism.
Time Salvager by Wesley Chu
"James Griffin-Mars, the hard-drinking, convicted criminal is no one's hero. In his time, Earth is a toxic, abandoned world and humans have fled into the outer solar system to survive, eking out a fragile, doomed existence among the other planets and their moons. Those responsible for delaying humanity's demise believe time travel holds the key, and they have identified James, troubled though he is, as one of a select and expendable few ideally suited for the most dangerous job in history."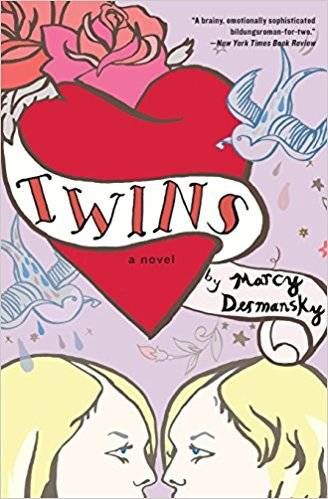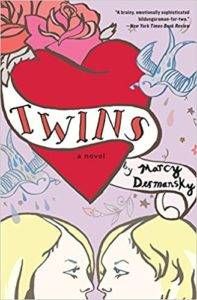 Twins by Marcy Durmansky
"Over the course of five years, twins Chloe and Sue overcome breakups, unhappy Hawaiian vacations, unicycle lessons, eating disorders, pill abuse, and their first painful explorations of love and sex. Told in alternating voices, Twins introduces two new unforgettable heroines on the verge, in a spellbinding tale of teen angst, obsession, and redemption in the suburbs."
Trainspotting by Irvine Welch
This gritty story about a group of Scottish heroin addicts pairs well with Requiem for a Dream if you're looking for a fun, uplifting afternoon!
The Unbroken Brain: A Revolutionary New Way of Understanding Addiction by Maria Salavitz
Journalist and recovery addict Salavitz marries journalism and memoir in this exploration of how and why addiction develops–-and how we should think about treating it.
Unwasted: My Lush Sobriety by Sacha Z. Scoblic
Many recovery memoirs end right after the narrator gets sober. Unwasted begins just after Sacha's gotten sober. "Here are her adventures in an utterly and maddeningly sober world….and how she discovered that nothing is as odd and fantastic as life without a drink in hand…"
Valley of the Dolls by Jacqueline Susann
"Dolls: red or black; capsules or tablets; washed down with vodka or swallowed straight-for Anne, Neely, and Jennifer, it doesn't matter, as long as the pill bottle is within easy reach. These three women become best friends when they are young and struggling in New York City and then climb to the top of the entertainment industry-only to find that there is no place left to go but down-into the Valley of the Dolls."
Very LeFreak by Rachel Cohn
Long before I was falling asleep with my iPhone in hand, I read Very LeFreak, a young adult novel about a technology addicted girl. Very can't stay away from screens and it lands her in tech rehab. A slightly outdated but entertaining YA title.
Wake Up Sir Jonathan Ames
"From the creator of the HBO series Bored to Death, the story of a young alcoholic writer and his personal valet, a hilarious homage to the Bertie and Jeeves novels of P.G. Wodehouse."
The Way Back by Carrie Mac
A pregnant, drug-addicted teenager check herself into rehab in hopes of giving her child a life different from her own.
We All Fall Down by Nic Sheff
Son of David Sheff (Beautiful Boy), Nic Sheff describes the challenges of staying sober after several rounds of rehab and his non-linear but ultimately successful path to recovery.
Where it Began by Ann Redish
"Gabby Gardiner wakes up in a hospital bed looking like a cautionary ad for drunk driving and without a single memory of the accident that landed her there. As she peels back the layers of her life, Gabby begins to realize that her climb up the status ladder has been as intoxicating as it has been morally complex…and that nothing about her life is what she has imagined it to be."
The Year of My Miraculous Reappearance by Catherine Ryan Hyde
Cynnie vows she'll never be an alcoholic–-she's sees the damage alcohol can cause in her mother every day. The stress of being the real adult of the house gets to be tough, though and Cynnie has an idea about what might numb the pain. An honest, compassionate portrayal of alcoholism.
Are there any additional books about addiction that you recommend? If you want even more books, we've got 16 books about the unglamorous parts of addiction here.
---

---