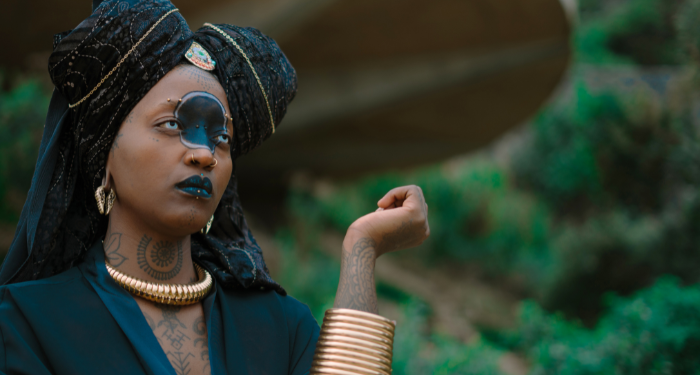 This content contains affiliate links. When you buy through these links, we may earn an affiliate commission.
If you're a science fiction and fantasy fan looking to round out your TBR, I've compiled a list of 30 amazing SFF books by Black authors for you below. The books on this list reach back into the past, look ahead to the future, and conceptualize new worlds full of magic and mystery.
It's easy to think, given a glance at the biggest names in science fiction and fantasy — Tolkien, Clarke, Asimov, Martin — that speculative fiction is overwhelmingly straight, white, and male. As recently as ten years ago, The Guardian questioned "how…a genre that dreams up alien cultures and mythic races in such minute detail [can] seemingly ignore the ethnic, religious, gender and sexual diversity right here on [Earth]."
Just a few years after The Guardian asked about diversity in SFF, N.K. Jemisin became the first Black author to win the Hugo Award for Best Novel, with The Fifth Season. The next year, she won Best Novel again for The Obelisk Gate, making her the first writer ever to win the Best Novel Hugo in two consecutive years. The year after that, Jemisin broke records again when she took home a third Hugo for The Stone Sky, becoming the first author to win Best Novel for every installment in a trilogy.
The good news is that seeing queer, trans, and BIPOC writers on SFF awards lists — long and short — has become increasingly common over the last decade. That's not to say that the overwhelming whiteness of publishing doesn't still present challenges, only that the SFF community as a whole is reading and recommending more fiction from authors who aren't cishet white guys.
If you're looking to dive into the wealth of Black science fiction and fantasy, I've got 30 great jumping-off points for you below.
---
Want more great SFF books by Black authors? Check out these SFF series that grapple with racism and look into these Black indie SFF authors to round out your TBR.