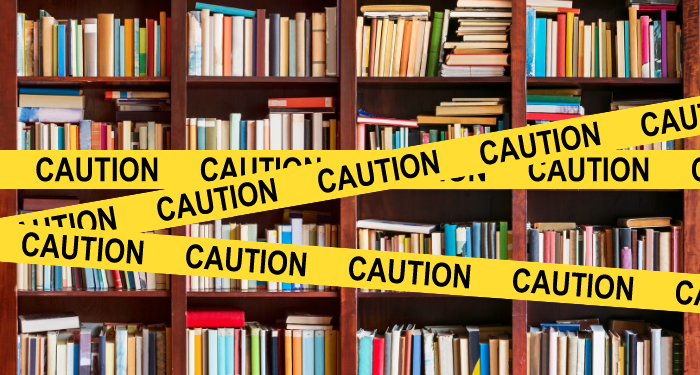 Censorship
Scholastic Offers Option to Exclude Diverse Books from Book Fairs
Scholastic Book Fairs are a source of nostalgia for book lovers, but they're not without controversy. They can perpetuate inequality, and recently, they've made the news for a troubling new policy. In response to book bans and new legislation around books in schools in many states across the country, Scholastic has separated out many LGBTQ books and books about people of color into an optional add-on box. One librarian calls this a "bigot button."
The "Share Every Story, Celebrate Every Voice" box is by default excluded from book fairs: librarians have to opt in to receive these titles. Some of the books included in this collection are a biography of Supreme Court Justice Ketanji Brown Jackson and a picture book about Congressman John Lewis. Another graphic novel in the collection includes a panel where a side character asks another girl to go to a dance with her.
Scholastic has released a statement denying that all diverse books are kept in a separate box — while admitting that they are keeping many LGBTQ and books about BIPOC history aside in response to legislation in many states. They go on to say, "We don't pretend this solution is perfect – but the other option would be to not offer these books at all – which is not something we'd consider."
This ignores that Scholastic did have other options available to them. They could use their power as a billion dollar company with a de facto monopoly on school book fairs to lobby against these censorship bills. They could also include diverse books in their book fair collection and allow librarians to choose which books they display and which they keep aside instead of censoring the selection for them. There is no excuse for actively assisting in censorship and book banning efforts, or in deciding which kinds of kids only deserve optional representation.
This is a great time for school librarians to reconsider their relationship to Scholastic book fairs, if possible, whether by partnering with a local bookstore for future book fairs or reinventing the book fair entirely to be more equitable.