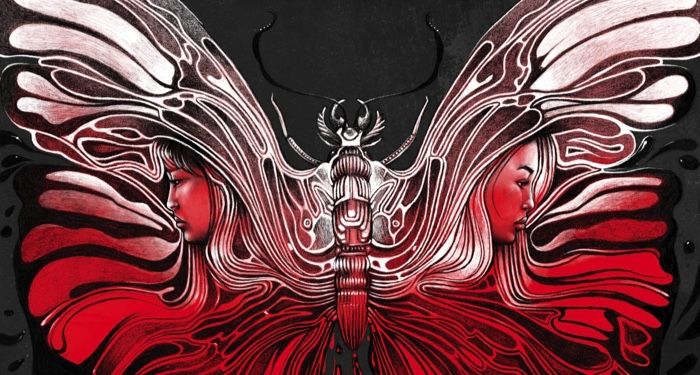 Horror
10 of the Scariest Vampire Books to Read Until Your Blood Runs Cold
This content contains affiliate links. When you buy through these links, we may earn an affiliate commission.
I know I'm so late to the party, but I recently got the vampire itch after reading Dracula for the first time. I was surprised by just how many of the typical "vampire" characteristics were formed in that book. The coffin-dwelling, blood-sucking, mind-controlling monsters in that book were so much more horrifying when framed in a Victorian narrative as the characters grappled with how to take them down.
I think, looking at vampires with modern eyes, it can feel like they're not scary at all. Been there, seen that, you know? But reading about the infamous original Count Dracula I was reminded of just how scary they are. A creature that can rematerialize at will? That doesn't have a reflection? That can infiltrate your brain until you let them into your home no matter how much you didn't want it hours before? Creatures so alluring and charming that you literally invite them inside? The monsters are in so many stories for a reason. They make good scares!
And there really are some creepy, crawly bloodsuckers out there just lying in wait for you to…sink your teeth into. Here are 10 of the scariest vampire horror books to get you through to Halloween!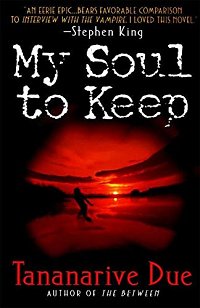 My Soul to Keep by Tananarive Due
Jessica thinks she has won the partner lottery with David. But her friends and family think something's off with the way he asks her to quit her journalist job and stay at home with him. She doesn't even think twice about the people that keep disappearing around them. When David reveals he's half a century old and part of an immortal Ethiopian sect who are demanding he leaves Jessica and their kid behind, he's caught between two worlds that can't collide without spilling blood.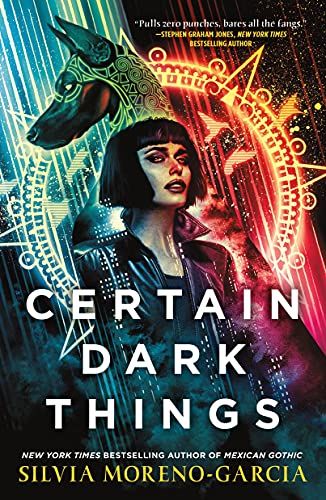 Certain Dark Things by Silvia Moreno-Garcia
Pursued by a rival vampire clan, Alt flees to Mexico City where she crosses paths with 17-year-old Domingo living on the streets. As the pair warm to each other despite their differences, they navigate the streets of Mexico City where many different species of vampires roam, on the hunt for blood. But Alt can't run forever, and Domingo will do everything he can to keep her safe.
Direwood by Catherine Yu
When her sister goes missing, Aja seems to be the only one noticing the strange happenings around town. Then, she meets the alluring Padraic and is sure he's the reason for the red rain and the white caterpillars and the disappearance of her sister. Agreeing to go with him is easy if it means saving her. But when he takes her to an old church where other vampires sit in wait, demanding service from the human teenagers they've lured there, Aja isn't so sure they'll make it back out of the church doors.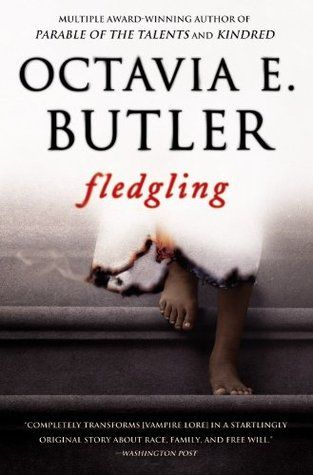 Fledgling by Octavia E. Butler
Shori wakes up in a cave injured, burned, and with no memory of what brought her there. After finding a hitchhiker and feeding off of his blood, she triggers a symbiotic relationship with him, as is the nature of The Ina, the society of vampires she's now part of. As she acclimates, though, she still needs to figure out who tried to kill her and her family in the first place.
Vlad by Carlos Fuentes
Yves Navarro and his wife are grieving the death of their son when Count Vladimir "Vlad" Radu solicits their help in finding somewhere to live. One night at Vlad's newly bought home, Yves pays him a visit and loses consciousness. By the time he wakes, Yves is worried Vlad just may be after the rest of his family, too.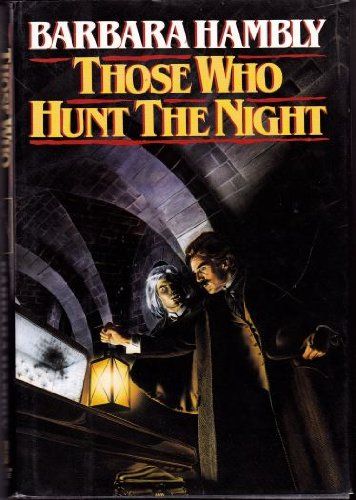 Those Who Hunt the Night by Barbara Hambly
James Asher spent his life spying for Queen Victoria under the guise of being a linguist until he retired and settled down. One night, he comes home to find his family asleep and a visitor inside with a new mission James can't refuse. Now James must find out who's killing the vampires in town or lose his family and his life forever.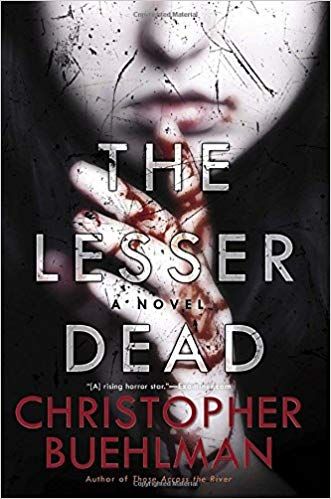 The Lesser Dead by Christopher Buehlman
For the last 40 years, teenage vampire Joey Peacock has enjoyed his life routines sleeping in the subway tunnels with his clan and finding women to woo in the 1970s clubs above. But then he sees a group of undead children, a no no in their clan's rules, and his normal life is threatened by what that could mean.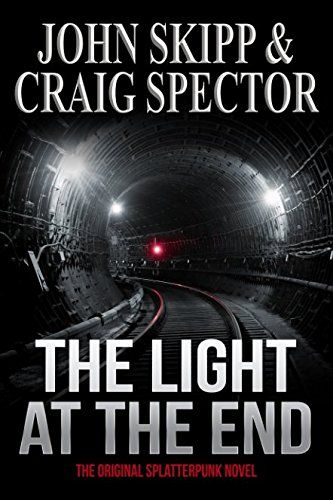 The Light at the End by Craig Spector and John Skipp
After a subway ride turns bloody, graffiti artist Rudy is left confused about his new life. Finding his newfound powers is intoxicating and Rudy wants to use them against everyone who has ever wronged him. But the people he's targeting won't go down without a fight.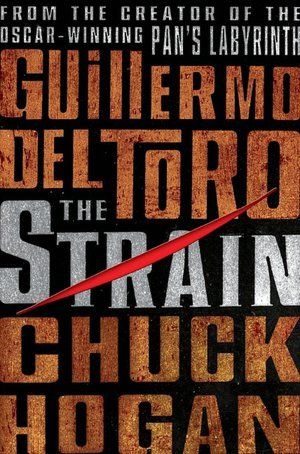 The Strain by Guillermo del Toro and Chuck Hogan
After a plane lands, lights out, with only four people alive on board, Ephram at the CDC is assigned to investigate. While he argues for quarantining the surviving passengers, higher powers let one of them go and the seeming infection starts to spread to the rest of New York City. Now Ephram and his team have to find whatever's spreading the illness before it gets the people he loves, too.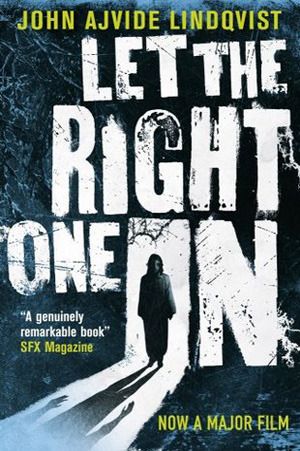 Let the Right One In by John Ajvide Lindqvist
Dealing with bullying at school, 12-year-old Oskar is desperate for revenge. Then he meets Eli, a girl his age who he becomes fast friends with. Around them, though, bodies are found drained of their blood and Oskar's new friend just might have a terrible secret.
---
In the mood for more bloody fun? Check out these 8 queer vampire books or these new YA vampire books!