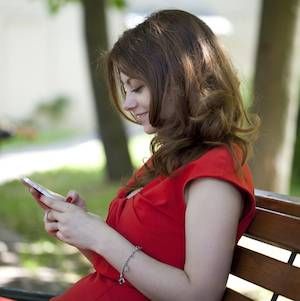 This content contains affiliate links. When you buy through these links, we may earn an affiliate commission.
It's been four months since I signed up for and raved about Rooster, the e-reading app that sends you paired books (one classic, one contemporary, picked by the brains behind the app) in short installments, for your easy reading pleasure. Initially, I thought this was just what I needed to reinvigorate my reading habit, which, despite writing for this excellent site, had fallen, hard, off the wagon. I'm blaming it on school, work, life, summer, the boogie – whatever. I'm still woefully behind on my reading. Even in those elevator-downtime moments, I'm not tuning into reading. (Caveat: I did finally do my first re-read of The Deathly Hallows, right before the Pottermore bliss posted.)
So why am I not reading this summer? And why am I not reading via Rooster?
First excuse: app issues. Like Rioter Cassandra, who didn't sign up for a regular Rooster subscription, I could not get the Rooster iPhone app to work. It kept shutting down/going blank, not remembering my account info when I was pages into a really great installment, etc. If the quick-reading app isn't allowing you to quickly read, there ia a big issue. However, I contacted the Rooster help desk and the fix is fairly simple: delete and reinstall. And it works! The reinstall also updated my history of installments, and my book queue, all at once.
But I can't read Rooster books on my computer. Which was refreshingly new and a factor I initially really liked about Rooster. But now I find I have more free time when I'm staring at my computer screen, not my iPhone, and could be using a Google incognito window to read my books full-screen, rather than sneaking clandestine glances at my phone under cover of my desktop. So yeah, weirdly, I'd like the option to view my Rooster books on lap/desktop devices. Which currently isn't an option, and also, sort of defeats the point of a dedicated mobile ebook app.
And hey – where's my book?? After the month is up, books that you haven't started reading disappear back into the ebook ether. But there is a way around that! Justin, from the Rooster help desk, helpfully explained: "The books indeed go away at the end of the month. We're working on a feature that will allow people to access previous month's titles, but that's not ready yet. You should continue to have access to any titles that you've started, though (we don't want to cut anyone off in the middle of reading), and titles that you've completed (or cancelled) should be available in the Your History tab."
Sadly, if you haven't downloaded the installments in advance, they will leave you when their month is up. But again, good news – whatever book installment you left off on should still be there when you finally make your way back to the app. Which was nice, because I got to finish April's classic pick, Tolstoy's The Kreutzer Sonata, and was even inspired to check out said sonata, due to the burst of energy in the book's final chapters. Energy as in – when the wife is murdered and her husband imagines the strains of the sonata accompanying the bloody act. But still, got me listening to more classical music!
The summer of sports (that I watch) is almost at an end. I'm going back to the drawing board, refreshing my app, and getting ready for more Rooster reading. Next up: a classic Henry James (I've actually missed the old guy, who I haven't read since college and/or the heyday of James movies featuring Winona Ryder), and a contemporary couple of novellas. Let the e-reading begin, again.