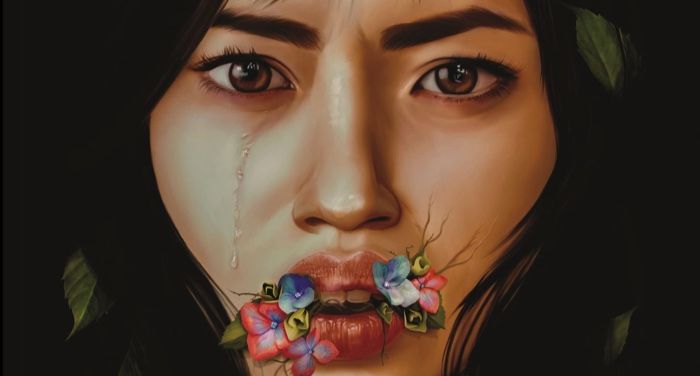 Lists
New Asian American and Pacific Islander Literature for AAPI Heritage Month and Beyond
This content contains affiliate links. When you buy through these links, we may earn an affiliate commission.
It's Asian American and Pacific Islander (AAPI) Heritage Month in May, and what a wonderful selection of new books by Asian American and Indigenous Pacific writers there is to choose from! There are so many more works than I was able to include here — although I've linked to some additional lists for you at the end of this post.
As the official AAPI Heritage Month website states, the month is one for "paying tribute to the generations of Asian and Pacific Islanders who have enriched America's history and are instrumental in its future success." But what does it really mean to "pay tribute" to these generations?
Well, for us bookish folk, recognizing the ways AAPI people and communities have "enriched" U.S. America has an obvious manifestation: read books penned by AAPI writers.
If you need a reason to read AAPI writers, well, maybe you should ask yourself why you think you need a reason. Just for funsies, I'll give you one anyway: U.S. America is rife with contradictions concerning Asian Americans and Indigenous Pacific peoples. Certainly it has become the latest fad for corporations to pay lip service to diversity and inclusion efforts, but how deep do those efforts truly run?
Not deep enough. Point in case: there appears to be a widespread lack of understanding concerning the label AAPI. It's disturbingly common for U.S. Americans to fail to even recognize any difference between the terms "Asian" and "Asian American." Don't even get me started on the confusion about what demographics the label "Pacific Islander" is supposed to include.
And let's not forget the massive rise in anti-Asian hate that reared its head in tandem with the COVID-19 pandemic.
So this AAPI Heritage Month, truly engage with contemporary AAPI literature. Dive deep, and delight in the experience. These books are important, they're works of art, and they're frankly just really good reads. Pick up a book (or 10) written by an Asian American or Indigenous Pacific writer and enjoy the heck out of it!
Recently Released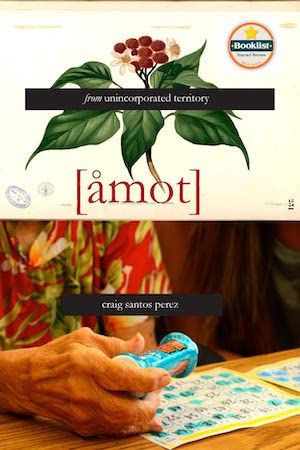 Each of Craig Santos Perez's poetry collections might be described as experimental, visual, and political. This fifth installment in his ongoing from Unincorporated Territory books is just as sharp and inventive as the others. Poetic strains from previous collections are continued in this volume, and new ones are added. I'm especially in love with the use of a new visual feature in this collection: upside down text. Regardless of the ever fluid, constantly evolving mechanics of Perez's poetry, the content continues to grapple with CHamoru culture, settler colonialism, and the environment. I know a lot of people are easily scared off by the idea of poetry — and more so by poetry that might be considered avant-garde — but please believe me when I tell you that as unconventional as his works might appear on the page, this poet always provides readers with a map to help them navigate his poetics.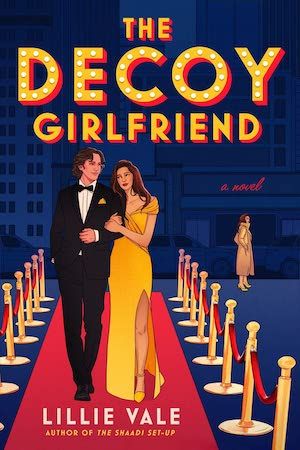 There's a reason Lillie Vale's latest book has been getting so much positive attention — it's a really fun read! Freya Lal is feeling a little lost…and then a celebrity look-alike snafu sends her on an enjoyably comedic and surprising adventure filled with romance and self-discovery. On the flip side of the mistaken-identity confusion is the hapless Taft Bamber, who is lost in his own way and unknowingly ends up in the middle of Freya's misadventures. The fact that this one is told from two perspectives (Freya's and Taft's) makes it quite interesting, and it doesn't hurt that they're both endearing and captivating characters.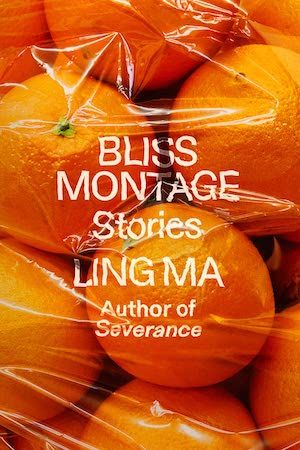 "Making love with a yeti is difficult and painful at first, but easy once you've done it more than thirty times. Then it's like riding a bike." With first lines like these, the stories in Ling Ma's latest book are practically impossible to put down. Each story has its own captivating premise; some contain speculative elements while others don't. Yet across the eight stories in this collection, Ma's signature style remains true: the inclusion of slightly unsettling details, the characters who exist in the gray area between binaries, the undercurrent of those mildly disturbing aspects of our society. It's a curious collection perfect for readers looking for a slightly off-kilter storyworld to help them make sense of reality.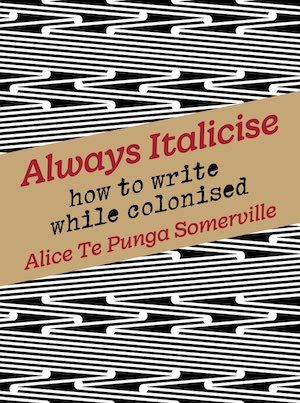 Alice Te Punga Somerville's collection opens with an exploration of the writerly practice of italicizing "foreign words" in order to render a text more reader-friendly…but for whom? She writes (in italics): "when the foreign words are camouflaged in plain type / you can forget how they came to be there, out of place, in the first place" and concludes by determining she will conform to this practice. Of course, conforming to this practice when writing in a settler colonial context necessarily means rendering non-Māori-language words — like those in English — in italics, thereby underscoring the ways the colonizer's English is foreign to Aotearoa. And that's exactly what she does for the entire collection, using the opening poem as a springboard into the collection's larger interrogation of colonization and its attendant violences.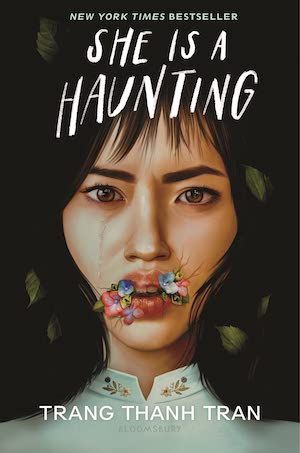 This book is deliciously terrifying — the cover alone can make your skin crawl. Tran's debut work of horror is super smart. The characters are interesting, the premise is fascinating, and there's a really thoughtful interrogation of colonization and empire in Vietnam that undergirds the whole haunting. If you enjoy a good haunted house novel, this one will offer you a fresh twist on things. There's some creepy bug stuff, a complex queer love interest, and some really great moments where you, like the protagonist, will question what's real.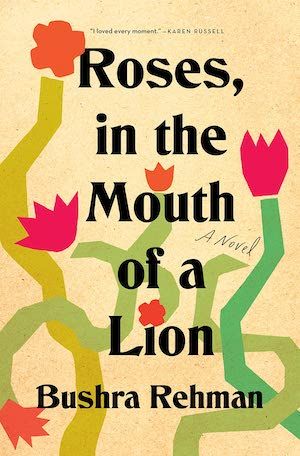 I want to describe this book as a slow-burn queer Pakistani American Muslim coming-of-age romance set in Queens…but as detailed as that sounds, it's also so reductive because the book and its characters are so wonderfully complex! Roses is such an amazing read, telling the story of teenaged Razia as she navigates the various pressures of youth. There's a little rebellion, a lot of surprises, and some wickedly fun musical throwbacks for those of us who grew up in the '80s.
Bonus: if you like audiobooks, this one is read by Rehman and is excellent.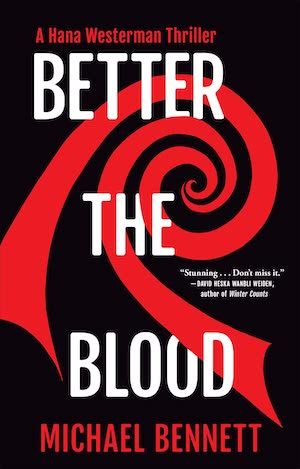 It begins with a gruesome daguerreotype taken over 150 years ago. It ends…well, it ends after a lot more bloodshed has occurred. If you're more in the mood for a good thriller than a work of horror, look no further than Better the Blood. It's crime fiction at its finest, and you'll love Bennett's powerful female lead, Hana Westerman, as she works to solve a series of murders that are, at their core, tied to histories of settler colonial violence. This one'll have your heart pounding and your fingers turning those pages as fast as your eyes will allow. Here's hoping Bennett will pen more Hana Westerman books soon!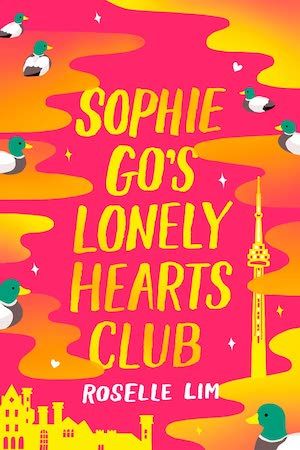 Just like her previous books, Roselle Lim's latest novel is such a fun read! I, for one, love lovably cantankerous old men, especially when they turn out to be great people with fascinating pasts. The eponymous protagonist, Sophie, has had her share of challenges — especially where her mother is concerned. But her struggles with her own sense of self worth see her grow to love the elderly men in her building as she provides them with her professional matchmaking services in order to establish herself as a legit matchmaker in her home city. While her interactions with her parents are painful to read, because they're each so awful to her, her journey toward self-acceptance is full of comedic missteps, heartwarming surprises, and beautifully rendered characters.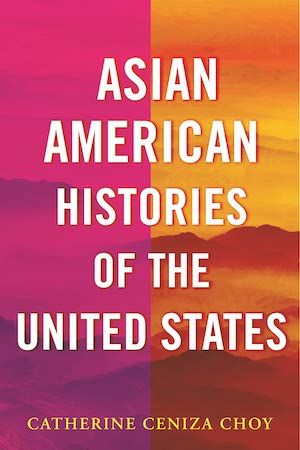 Most history books are organized chronologically, but Choy's book takes a different approach. She points out that there's no single starting place for thinking about Asian American history, so she begins with the present moment — a moment characterized by anti-Asian hate amid the COVID-19 pandemic — and works her way backward, milestone by milestone. In each chapter, not only does she provide important and well-researched historical information, but she also connects the past to the present so it's readily apparent how the past, both recent and distant, continues to be relevant today. It's also written in really accessible and even enjoyable prose, so you don't have to be a professional scholar to understand this book! And, this book pairs really nicely with the next book, Celeste Ng's Our Missing Hearts.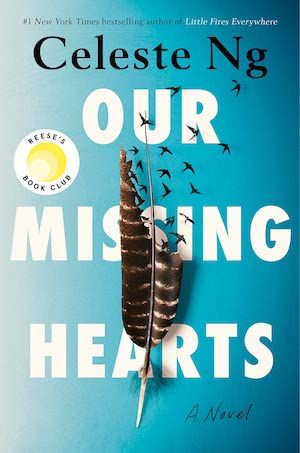 Celeste Ng's latest novel captures the scariest aspects of our current moment: anti-Asian hate, bigoted book banning movements, and political divisiveness. True to form, Ng grapples with these dynamics in a manner that manages to be heartrending and beautiful. Bird is a sweet character whose youthful naivety launches him on a perilous personal quest to locate his absent mother against all odds. Along the way, his understanding of racism, censorship, and violence is deepened. This book really brought home for me, as an Asian American, how perilous and precarious the situation of Asian Americans in the United States is in the contemporary moment. I think it's an important book to read right now, and, in my humble opinion, it's Ng's best book to date.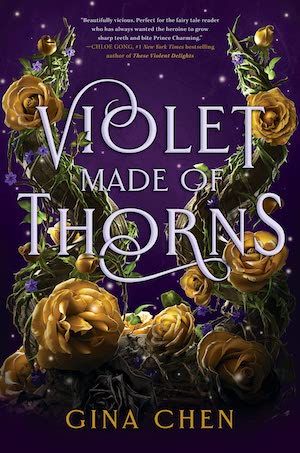 This YA novel may have all the trappings of a classic fairy tale — from fantastical beasts to a masquerade ball and a prince who's about to ascend the throne — but Violet isn't your run-of-the-mill fantasy protagonist. She's cynical, prickly, and opportunistic; she's also really easy to identify with. Having been born and raised in an impoverished part of the kingdom, her ability to see into the future, albeit not on command, has landed her in the center of royal affairs. Suffice it to say, court politics are messy and perilous when the novel opens, and they only get worse as it proceeds. One of my favorite things about this book, besides the fact that it's the first in a series of indeterminate length, is that it surprised me on several occasions. I've read a lot of fantasy, and Chen kept me on my toes. The ending subverted a lot of hackneyed possibilities, which only makes me more eager for the next installment.
Coming Soon
Set for release later this month, R.F. Kuang's latest novel is, on the surface, wildly different from her most recent hit, Babel. For starters, it's not an epic fantasy. In fact, it's not fantasy at all. The premise: an up-and-coming white writer appropriates an Asian American writer's masterpiece and passes it off as her own. Like Ling Ma's collection of short stories and Celeste Ng's latest novel, Yellowface is incredibly timely and doles out some important social commentary — which is one aspect it does share with Babel. Another commonality is the caliber of the writing: Kuang doesn't disappoint.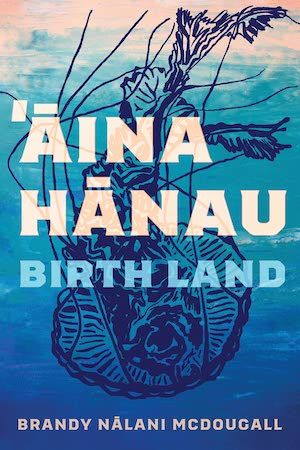 This long-awaited poetry collection by the author of The Salt-Wind is forthcoming in June, and it promises to be another amazing book. Even though I haven't been able to get my hands on a copy of it, I had to include it on this list because McDougall is such a skilled poet. This collection's investment in Kanaka Maoli sovereignty and traditions and experiences connected to the condition of motherhood and the land are a logical extension of the trajectory started in her earlier collection. This is a book to watch out for, or, for readers like me, to preorder with your local bookstore.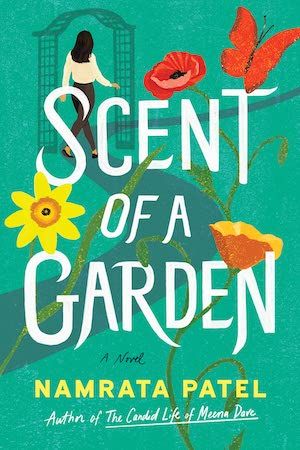 From the author of The Candid Life of Meena Dave, Scent of a Garden is slated for release in June. Coming out of the COVID-19 pandemic, it opens with professional perfumer Asha (AKA Poppy) being forced back home to California's Napa Valley after the coronavirus robs her of her sense of smell. Full of softly beautiful descriptions and remarkably rendered characters, Patel's sophomore novel grapples with familial pressures and legacies. It's a sensual read, full of details pertaining not only to scents, as might be expected, but also to foods and visual descriptors.