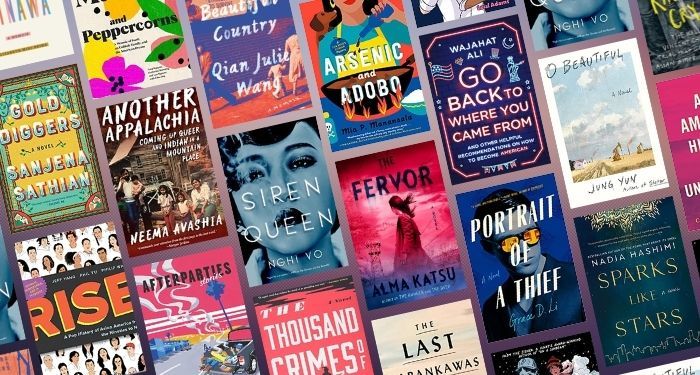 Lists
18 of the Best Asian American Books to Read This Year
This content contains affiliate links. When you buy through these links, we may earn an affiliate commission.
A couple years ago, I made a conscious decision to actively track all the new releases by Asian American authors that I could find. The pursuit was completely personal; I simply wanted to know about and get excited for books where I could see myself and my community represented. What I have now is a complex system of spreadsheets that keep growing and growing, and eagerness for what seems to be an ever-expanding landscape of Asian American literature. The terrible downside to this wealth of choices is that it's horrendously difficult to narrow it down, but I've done my very best to pick out some of the best Asian American books for you, dear reader, to check out this year.
This list is certainly not exhaustive, and it barely even demonstrates the entire breadth and scope of the beauty and diversity of Asian America, but I hope that it's a start. I've done my best to provide a sampling of titles from various genres, as well as of stories about different communities under the Asian American umbrella and of stories about different parts of the United States. My mind would have exploded without any parameters at all, so I've focused on books that have come out within the past year (approximately), as well as some upcoming titles. Happy reading!
Best Asian American Fiction Books
Best Asian American Nonfiction Books
---
This list has focused mostly on the best Asian American books for adult audiences, but if you're on the market for YA or children's recommendations, these lists are a great start!
And for even more amazing reads from Asian and Asian American voices, check out these other fabulous posts!