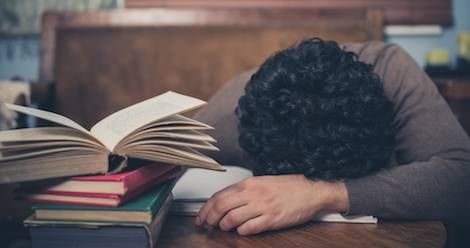 Lists
Lighthearted Books to Read When Life is Hard
This content contains affiliate links. When you buy through these links, we may earn an affiliate commission.
Perhaps you're feeling depressed by the constant barrage of horrible news in your Twitter feed. Maybe you're inundated at work and don't have the fortitude to wade through a challenging book. Or possibly you've just read three devastating novels in a row and need a break from heavy themes. Been there, done all of that.
When I'm feeling worn down, reading is a much-needed escape and comfort, but I need a book that is less emotionally taxing. I don't want to be blindsided by a heart-wrenching death, intense family trauma, or weighty subject matter. What I need is a palate cleanser, lighthearted books to help me decompress a bit and provide a happy diversion. Here are some of my favorites. These lighthearted books are charming, soothing, funny, warm-hearted, and just the break you need when life is hard.
Four ladies from England pool their resources to fund a month-long stay in an Italian villa. They each leave home in various states of discontent with their husbands and their lives, and are slowly transformed over the course of their stay. This book is a feast for the senses, full of enchanting sights and smells that work their magic on the characters as well as the reader.
Rachel and her boyfriend Nicholas are both professors at NYU. When he invites her to vacation in Singapore for the summer, she envisions a cozy trip to finally meet his family. Instead, she is surprised to discover that Nick is heir to the fortune of one of the wealthiest, most powerful families in the country. Kwan's outrageous tale of Asian extravagance is glitzy, gaudy, and pure frivolous fun.
Less by Andrew Sean Greer
Writer Arthur Less plans an extended tour of travel in order to politely avoid his ex-boyfriend's upcoming wedding, and absolutely nothing goes according to plan. I was guffawing out loud, sighing in sympathy, and anxiously waiting to see what new mishap was around the corner for our bumbling but lovable Arthur Less. Greer's clever prose positively sparkles with wit and charm. This book is simply a delight.
This classic English coming-of-age story is set in 1934 and follows 17-year-old Cassandra Mortmain. She scribbles away in her journal, describing the crumbling castle where she lives with her formerly famous father and eccentric stepmother. She documents the squabbles with her sister, and falling desperately in love. It is utterly charming, and when you finish the last page, you will smile and sigh and vow to read it again someday.
Due to his lifelong difficulty with social interactions, genetics professor Don Tillman has struggled to find love. But he reasons that, statistically speaking, it must be possible. Armed with his trademark logic and data, he launches The Wife Project. He thinks he knows exactly what kind of woman he needs. Instead, he finds Rosie. Heartwarming and funny, this unconventional love story is a real treat.
Mr. and Mrs. Jha are drifting into their older years in their modest East Delhi home just as planned. But after a sudden windfall of money comes their way, the couple abandon their old ways to join the wealthy elite. This decision sparks a series of amusing and confusing events, disrupting their family and friendships as they come to terms with the real cost of having it all. This comedy of manners is also a fun way to get a taste of Indian customs and culture.
This is the beautiful true tale of two book lovers who nurture an endearing decades-long friendship by mail. The book is told through the letters of Helene Hanff, a writer in New York City, and a used-book dealer in London at 84, Charing Cross Road. It is unabashedly sentimental, incredibly touching, and a must-read for any book lover.
After hearing so many fellow Rioters gush about this book, I finally read it for myself. I loved the smart, compassionate lawyer Alexa, the interracial relationship, and the adorable meet cute in the stalled elevator that kicks off her whirlwind romance with Drew. It is just a fun romp of a book. There are some seriously sexy moments in this one, so if romance is your favorite escape from reality, this one's for you.
Major Ernest Pettigrew is a retired widower living in a small village in the English countryside. But when his friendship with Jasmina Ali, a Pakistani shopkeeper in town, starts to blossom into something more, the major finds himself in entirely new territory. The story is laced with humor, hosts a bevy of entertaining characters, and delivers a lovely later-in-life romance.
When you are feeling overwhelmed, Mary Oliver's poems about nature are a like a balm to an anxious soul. Oliver's writing is accessible, concise, and inviting, so it is an especially good introduction if you are new to poetry. Through her glorious descriptions of roses, toads, deer, and stars, she urges the reader to take notice of the beauty and joy that surround us all.
---
If you are looking for a comfort read, surely one of those will do the trick! But if you're still looking for more lighthearted books, try these:
10 Hilarious Fiction Audiobooks for Your Summer Road Trip