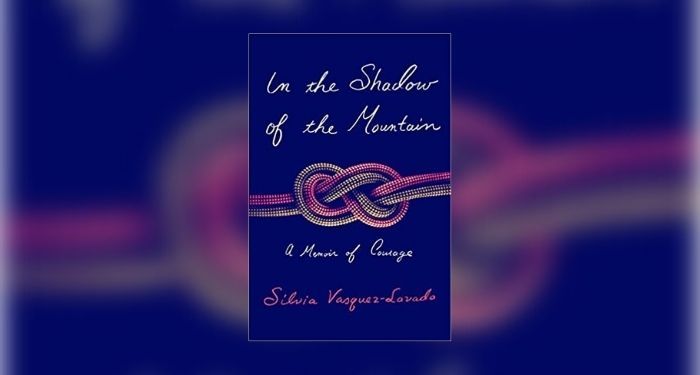 Win IN THE SHADOW OF THE MOUNTAIN by Silvia Vasquez-Lavado
We're giving away a copy of In the Shadow of the Mountain by Silvia Vasquez-Lavado to one lucky reader! To enter, just sign up for In Reading Color, our newsletter focusing on news and recommendations for books by and about people of color!
Endless ice. Thin air. The threat of dropping into nothingness thousands of feet below. This is the climb Silvia Vasquez-Lavado braves in her page-turning, pulse-raising memoir following her journey to Mount Everest.
A Latina hero in the elite macho tech world of Silicon Valley, privately, she was hanging by a thread. Deep in the throes of alcoholism, hiding her sexuality from her family, and repressing the abuse she'd suffered as a child, she started climbing. Something about the brute force required for the ascent―the risk and spirit and sheer size of the mountains and death's close proximity―woke her up. She then took her biggest pain as a survivor to the biggest mountain: Everest.
"The Mother of the World," as it's known in Nepal, allows few to reach her summit, but Silvia didn't go alone. She gathered a group of young female survivors and led them to base camp alongside her. It was never easy. At times hair-raising, nerve-racking, and always challenging, Silvia remembers the acute anxiety of leading a group of novice climbers to Everest's base, all the while coping with her own nerves of summiting. But, there were also moments of peace, joy, and healing with the strength of her fellow survivors and community propelling her forward.
In the Shadow of the Mountain is a remarkable story of heroism, one which awakens in all of us a lust for adventure, an appetite for risk, and faith in our own resilience.
Oops! We could not locate your form.
This sweepstakes is open to residents of the United States (excluding Puerto Rico and all other US territories). Entries will be accepted until 11:59pm, March 7th, 2022. Winner will be randomly selected. Complete rules and eligibility requirements available here.