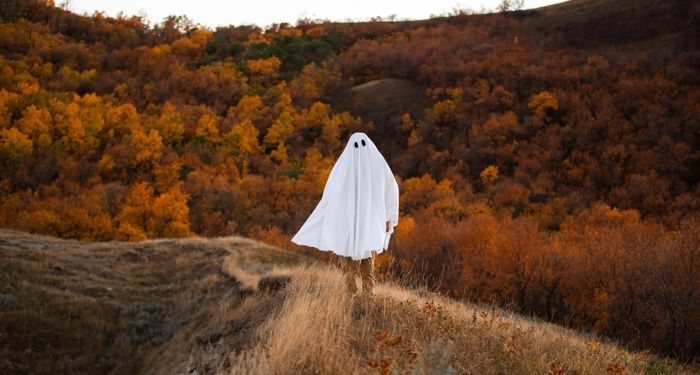 Fiction
HOTEL DEL LUNA Left Me Craving More Ghosts, So Here Are Some Ghost Stories
Towards the beginning of the pandemic I watched my first K-drama (Romance Is a Bonus Book) and immediately understood the obsession. Since then I have purchased the Viki app and inhaled as many Asian TV shows and movies as time will permit, which recently brought me to Hotel del Luna (streaming on Viki and Netflix). It's a wonderful show about purgatory, ghosts, history, friendship, love — and it even tossed in a serial killer plot (watch the trailer here). I'm telling you, K-dramas have a formula and it works!
The core of the show is a woman who has been bound, as punishment, to a hotel for many, many, many years. It's a hotel that only the dead — and the living manager that she needs to run it — can see. She helps ghosts either stay until they're ready to cross over or helps resolve their issue to help them cross over — for valuables of course, she's all about the bling. I loved the mystery aspect of her history, living life, and how she was tied to this hotel, and also that most episodes introduce a newly dead character which sometimes comes with a mystery surrounding their death.
I love any kind of mystery, but my favorite thing was the ghosts. All of them. How spirits, like the living, are all so different and want different things. How ghosts view the living, the dead, and their options (if they have any) very differently. There's something about the unknown, and the history of how different cultures view ghosts, that leaves so much room for exploration, stories, and characters of ghosts. I've never been afraid of ghosts, but rather been fascinated by all the tales of what they may be and what they can represent, so it's hard for me to ever pass on a book that has a ghost in it.
With that in mind, here are some of my favorite ghost stories and some ghost stories that are high on my TBR. For spoiler purposes I skipped books where you don't know there's a ghost until the actual twist is revealed, because that would be uncool of me.
If you want even more ghosts in your life here are Ghosts With the Most: 8 Great Haunted Books and 12 Ghost Romances to Tingle Your Spine.