#

Young Adult Literature

Looking for the best young adult books, new YA books for your pre-order list, or young adult fiction for yourself or to give to the teens in your life? We've got all the bases (and genres) covered.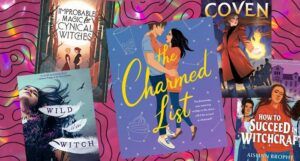 New Witchy YA Reads Releasing in 2022
June 15, 2022
These witchy YA reads are everything from light and sweet to sinister magical murder, with settings ranging from Salem to California.