#

Young Adult Literature

Looking for the best young adult books, new YA books for your pre-order list, or young adult fiction for yourself or to give to the teens in your life? We've got you covered.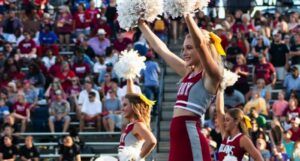 3 New YA Books About Cheerleading
November 10, 2021
In the mood for pompoms? Pick up one of these new YA books about cheerleading and the social pressures that cheerleaders face.