#

Science Fiction/Fantasy

Space! Dragons! Space dragons (that's a thing)! Welcome to the sci-fi and fantasy corner of Book Riot, where we discuss the best fantasy book series (and best fantasy books that standalone–yes, those do exist), YA sci-fi, science fiction books for kids, cozy sci-fi (also a thing!), and more. Grab your sword and hop in the spaceship: let's get reading.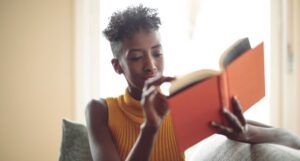 10 of the Best Asexual and Aromantic Fantasy Books
September 19, 2023
These fantasy books have asexual and aromantic heroes saving dragons, solving magical medical mysteries, and so much more.