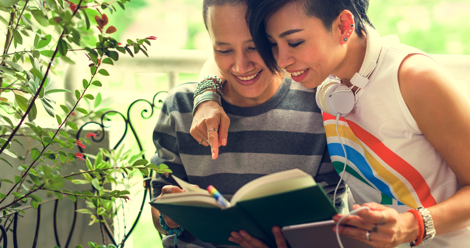 LGBTQ
2019 Sapphic Books To Add To Your TBR (40+ Titles)
This content contains affiliate links. When you buy through these links, we may earn an affiliate commission.
We are entering a golden year of queer lit, especially YA. There is so much coming out in 2019! So many titles, in fact, that it would be very easy to miss some of the awesome offerings that are buried in sheer numbers. We've already had two excellent Book Riot posts to preview 2019 YA Books About Queer Girls, as well as 2019 LGBTQ Books. As much as I'm interested in queer books in general, I have a focus on sapphic (bi and lesbian) books. That's why I called my book blog "the Lesbrary". And as much as I love YA, it's not the only genre/age group I want to read this year. So I've created my own, entirely subjective list of upcoming sapphic books that are on my TBR this year. To repeat, this is nowhere near an exhaustive list—it's just the titles that have personally piqued my interest, arranged by release date.
(Here's a tip: I put upcoming books into Google Calendar and send an email reminder when they come out, so I can request them from the library. Or, of course, you can preorder anything you're especially excited about!)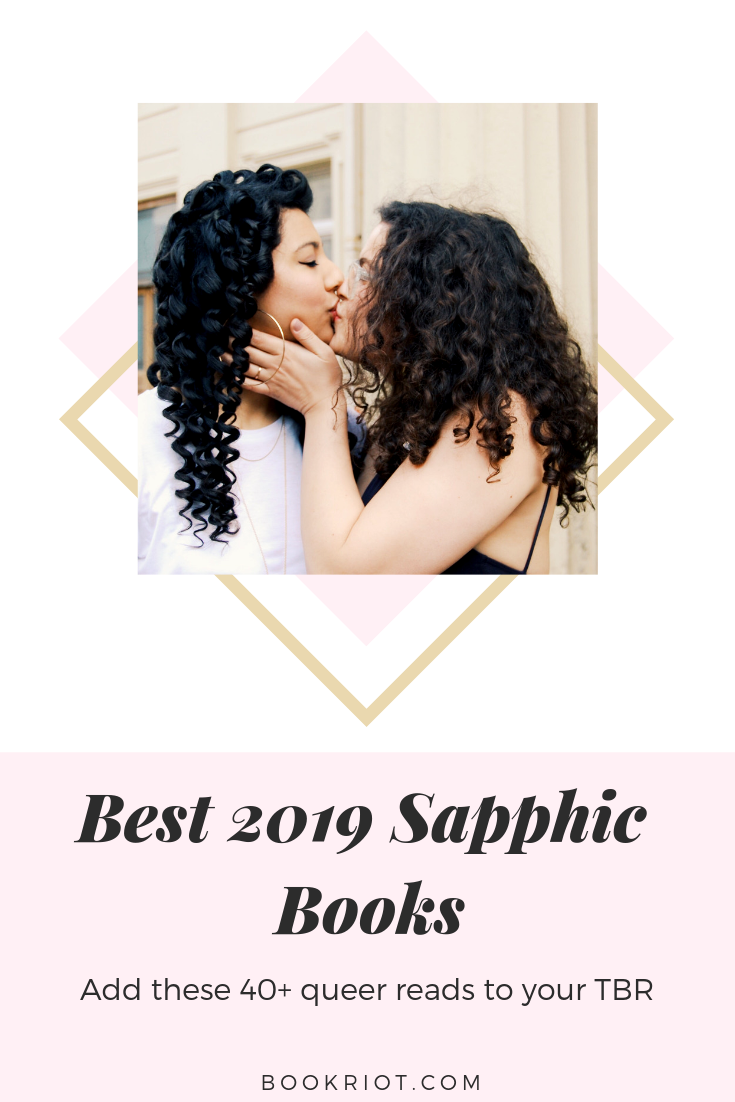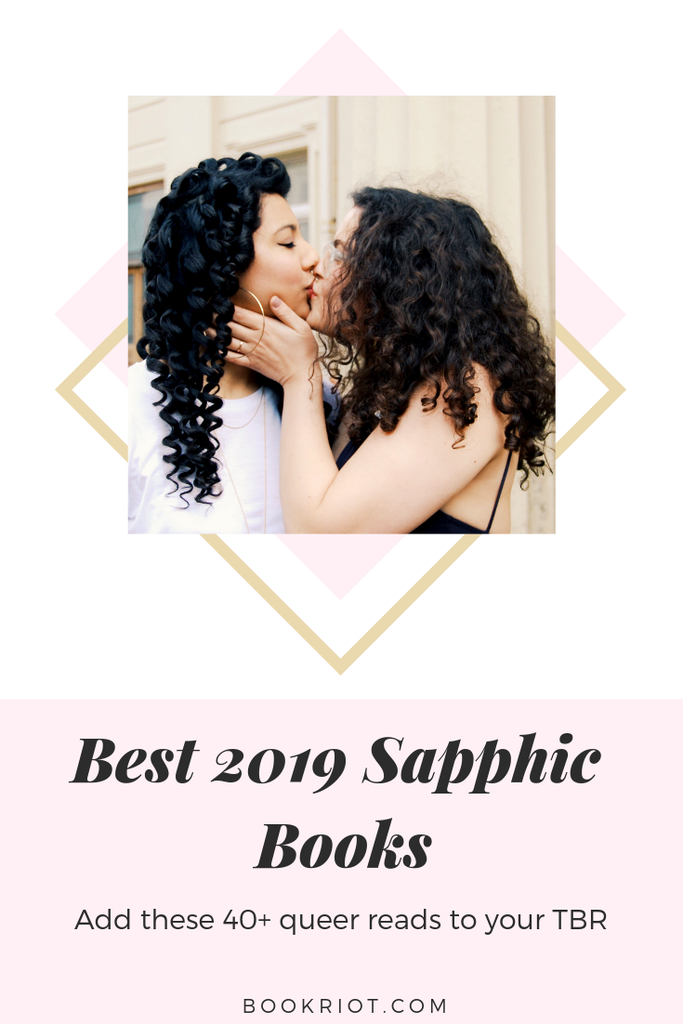 I've heard such good things about Alyssa Cole's books that she's been on my radar for a while, but her writing an f/f romance finally bumps her up my TBR! Also, how great is that cover? Not only is it refreshing to see two black women on the cover of a romance novel, but the models are a real-life couple!!
I'm so glad that queer YA is slowly becoming less overwhelmingly white. Rukhsana is counting down until she can get out from under her conservative Muslim parents' watch, but when she's caught kissing her girlfriend, her parents send her to Bangledash. While there, though, she discovers her grandmother's diary, which offers a different perspective from the dichotomy she's been pulled between.
This looks like a literary, complex, heart-breaking love story between two women. Sapphic literary fiction is always something that I'm interested in. This also has a Jewish main character who is exploring her identity and past, including through joining "a group trip for Jewish twentysomethings to visit Holocaust sites in Germany and Poland." I can't imagine Willa & Hesper will be an easy read, but it looks to be an affecting and memorable story.
This is a modern retelling of Little Women in a graphic novel format. It features a multiracial, blended family, and—of course—Jo is a lesbian. What queer woman, having read Little Women, hasn't wished Jo was canonically queer? Plus, it's a full-colour graphic novel with adorable illustrations, so of course I had to add it to my tower 2019 TBR.
To be honest, I'm always intrigued by any f/f romance published by a mainstream publisher, because usually they're put out by lesbian publishers. I don't get a lot of detail from the blurb, but it looks like it deals with friendship between women, and two of the three main characters are queer women.
I was already pulled in by this cover and title, before I knew the content or that it was queer. Add in female scientists who invent time travel, and I was sold. Ruby knows her grandmother, Bee, was involved in the invention, but she has been erased from that history. When Ruby receives a newspaper clipping from the future about the murder of an unidentified woman, it starts her investigation: "could it be Bee? Who would want her dead? And most importantly of all: can her murder be stopped?" I'm not sure of the exact queer content, but I've been told there is a sapphic main character!
Robber girl by S.T. Gibson (February 14)
I'm a sucker for a queer fairy tale retelling. Girls Made of Snow and Glass is a favourite of mine! This looks to be in the same vein: a twist on fairy tale tropes, where Helvig falls in love with a witch, and together they quest to kill the snow queen. If I wasn't already interested, the blurb compares it to Fingersmith by Sarah Waters—and let me tell you, that is a tall order. I firmly believe that Fingersmith is the best book I've ever read: the most complex, the most twisty, and the most impressive. So I'm not confident it can live up to that experience, but I'm intrigued enough to try!
The Afterward by E.K. Johnston (February 19)
I loved Johnston's Exit, Pursued by a Bear (lesbian side character), but I was left puzzled by That Inevitable Victorian Thing. Either way, both of the books I've read by her have been thought-provoking. This one has also been enthusiastically recommended by Dahlia Adler (the author, and creator of LGBTQ Reads), who describes it as a quest, and as addressing what happens after your scrappy crew saves the world.
Tonguebreaker by Leah Lakshmi Piepzna-Samarasinha (March 1)
My favourite book of poetry, and one of my favourite books of all time, is Bodymap by Leah Lakshmi Piepzna-Samarasinha. I don't always click with poetry, but hers blew me away. Like that one, Tonguebreaker is radical disabled queer brown poetry that I know will be something I'll still be processing long after I finish reading it.
Out of Salem by Hal Schrieve (March 5)
The best book review I've read was by Genevra for this title. I eagerly await her memoir. But even without that review, I would be instantly convinced by the premise of a lesbian werewolf main character and her nonbinary zombie buddy. Besides, '90s historical fiction is close to my heart. Queer friendship and community-building is also something that I want to see far more of in fiction.
Kiss Number 8 by Colleen AF Venable (Author) and Ellen T. Crenshaw (Illustrator) (March 12)
Although sapphic graphic novels are becoming more common, it's still a fairly short list, which means my ears perk up whenever I hear that more are coming out. This is a coming out story, with other family secrets bubbling other the surface. And, of course, it's a chronicle of kisses: "All of her seven kisses had been horrible in different ways, but nothing compared to the awfulness that followed Kiss Number Eight."
The True Queen (Sorcerer Royal #2) by Zen Cho (March 12)
I enjoyed Sorcerer to the Crown, so I would be picking up the second book either way, but in addition to this being an Austenian fantasy novel dealing with sexism and racism and magic, it also has a f/f romance subplot! The main character of the first book only make an appearance in this one, but that is a plus for me: I liked the characters, but it's the world and the writing that pulled me into Sorcerer to the Crown, so I'm excited to see another aspect to this world!
Ashley Herring Blake has reached the point, in my mind, that she is an automatic read. I'm trying not to learn too much about this one, other than that it's a middle grade novel, because I know that Blake will make this an incredible read. (How To Make a Wish and Girl Made of Stars were both 5-star reads for me.)
Starworld by Audrey Coulthurst & Paula Garner (April 16)
After reading Of Fire and Stars, I am eager to pick up any sapphic YA that Coulthurst puts out. This one is about two teenage girls, each going through their own struggles, who reach out to each other through text messages, and eventually build a world together to cope that they call Starworld. When one falls for the other, she worries that this new development will destroy their shared universe.
Carmilla by Sheridan Le Fanu, edited by Carmen Maria Machado (April 23)
Would you believe that there are two versions of Carmilla on this list? Despite the original Le Fanu story being about a ~monstrous lesbian,~ I still love it. Partly because it's a key text in lesbian literary history, and partly because—despite its overt condemnation of queerness—Carmilla is depicted more sympathetically than I would expect from a straight author in this time period. Her Body & Other Parties was a stunning read, so I'm so excited to see how Machado grapples with this story.
I haven't read A Quick & Easy Guide To They/Them Pronouns yet, but it is on my list! I'm even more excited about this new title, which has a broader subject matter. I love nonfiction comics (like Queer: A Graphic History), and the illustration style of both of these are so cute! This looks like a great, accessible introduction to queer identities for readers who may be intimidated by something like a queer history book.
Hot Dog Girl by Jennifer Dugan (April 30)
I am, frankly (ha!), a little confused by this one. The cover, title, and blurb all seem to point to a fun YA novel, but none of it hints at queer content. Except that it's blurbed by Becky Albertalli! All the reviews, though, categories this as f/f. In fact, they claim this is the "f/f romcom of your dreams." I'm not sure how this plays into the main character being in love with the pirate character at the park, who is dating the princess, but I'm looking forward to finding out!
Belly Up by Eva Darrows (April 30)
Serendipity is 16 and pregnant, and she doesn't have the father's name. She's also just moved schools, and making friends while 5 months pregnant is tricky. She's also questioning her sexuality. This apparently has a big queer cast of characters, plus Serendipity's love interest, Leaf, is a demisexual Romani boy! There so few Romani characters in YA. Anyone looking fat and/or questioning bisexual and/or biracial representation should keep an eye on this one!
Rachel Hawkins wrote Hex Hall, which is one of the few straight YA series that I've read and enjoyed. Of course, that may be because it has an awesome lesbian vampire side character. Still, I'm so excited that a YA author that I already liked has written an f/f romance! This is book 2 of the Royals series, but it has different main characters, so I can't imagine they have to be read in order. This follows Millie, who transfers into a boarding school in Scotland. She instantly clashes with her roommate, who is an actual princess of Scotland, but that turns into a hate-to-love romance!
Carmilla by Kim Turrisi (May 7)
Carmilla #2 on the list! This is pretty far from the Fanu original. If you haven't checked out the Carmilla web series, it's a wild ride. It really only touches on the original, and it stands well on its own, with a Night Vale-esque vibe. I have no idea how a vlog series with a movie counterpart will translate into a novel format, but I'm purposely trying not to get much more information, because I'm on board for any of those options.
Another sapphic graphic novel! That would interest me in itself, but Mariko Tamaki is a name that makes me pay attention. I didn't love Skim, but I found (You) Set Me On Fire fascinating. I feel like Tamaki is A+ at writing dysfunctional relationships, and I am still invested in sapphic novels that portray toxic f/f relationships, because I feel like I would have been better equipped to spot it if I had ever seen it represented.
I love that we're finally getting novels with queer friendships and queer community-building! Nima is a biracial queer girl in love with her straight best friend when she is thrown into the drag scene. That's about all I know, but what else do you need?
The Lost Coast by Amy Rose Capetta (May 14)
Queer witches in the woods. That's about all I knew about this book before I put it on my TBR. Capetta is an author that I've been wanting to read since Echo After Echo came out, but I've never quite gotten around to it. Since this one takes place in the woods on the west coast, which is the place I feel the most at home, I have the feeling this will be the place I start. Dahlia Adler promises this is "atmospheric, romantic, and wildly gay." I'm convinced.
This is twisty family drama dealing with two first-generation Mexican American sisters, one of whom is a lesbian who gets pregnant after experimenting with a man. At the same time, her sister loses the baby she's spent so long trying to have. So Isa gives her baby to Cristina, as well as staying closeted. Those—and more—secrets can only stay hidden for so long, though. 12 years later, Isa decides to tell all—against Cristina's wishes.
Jen Wilde wrote Queens of Geek, one of my 5-star reads of 2017. It was such a fun, fluffy, heartwarming read that I am eager to pick up her next one. Going Off Script follows an intern working on her favourite TV show—but it's mostly coffee runs. When she writes a script and presents it to the head writer, not only is it passed off as their own, but they straightwash her lesbian character! Bex and her crush band together to fight back.
I've read every one of Rachel Gold's novels. Gold always seems to pushing queer YA forward, writing a trans lesbian main character when that was basically unheard of in YA, and going on to write Jewish queer protagonists and an intersex nonbinary main character. I've felt differently about each book, but they're always worth reading! In the Silences has a nonbinary main character as well as a black girl love interest, and they are grappling with racialized police violence in their hometown.
A title like that really says it all. I'm so glad that we're getting more sapphic witch books, because that has clearly been a genre that's been begging to be fleshed out. Hannah is an Elemental Witch who has to keep her magic secret, or she'll lose it. She is forced to team up with her ex-girlfriend—another witch—when evidence of dark magic begins to appear around their town (Salem, of course). As if that wasn't enough, the cute ballerina who is new in town has Hannah attempting to add a dating life to the mix.
Children of the River Ghost by Alexandra Aceves (Spring 2019) [Cover Not Yet Released]
I'm not usually a horror reader, but I love to spend October reading only Halloween-ish books, so that's when I really need a supply of good creepy books, and I'll be adding this one to the list. Children of the River Ghost is YA horror with Latina representation, which follows Katie, who has dealt with an unhealthy, bullying relationship in her past, after she moves to New Mexico. There, she falls for a mysterious, captivating girl…who may be the ghost La Llorona.
Fabiola & Ylini by Juliet Kahn and Amanda Scurti (Spring 2019) [Cover Not Yet Released]
A sapphic mermaids graphic novel?! I wrote a post about lesbian mermaid comics (plus bonus selkies) because I love this idea so much. Now I get to read a new, full graphic novel! This also has Latina representation and has a cosplay subplot! The only review of it so far on Goodreads promises a "romcom about a gay nerd and a loudmouthed mermaid." My heart!
Mostly Dead Things by Kristen Arnett (June 4) [Cover Not Yet Released]
This one sounds so weird that I'm not really sure what to make of it, but I'm definitely intrigued. Jessa's taxidermist father has recently died by suicide, and she takes over the family business. Meanwhile, her mother is clandestinely making increasingly inappropriate art with the taxidermied animals. On top of that, Jessa is in love with her brother's wife, Brynn—and Brynn has just walked out on her brother. The taxidermy business is not paying the bills, so she has to resort to "less-than-legal ways of generating income." As they reach a family tipping point, Jessa tries to figure out where she fits in.
I love queer solidarity friendships in books! This is about Kalyn (a lesbian) and Gus (a pansexual boy) who form an enduring friendship, despite the fact that Kalyn's father went to jail decades ago for killing Gus's father. It has been compared to Artistotle and Dante Discover the Universe, which I know will be a huge draw for many readers!
This a coming-out story about a twenty-something that is being compared to Bridget Jones! I'm looking forward to a fun, wacky queer read. The blurb says "she may have simply been looking for love — and, ahem, pleasure — in all the wrong places (aka: from men)." When do I get to see that in a cheesy movie trailer? She is discovering London's gay bar scenes and BDSM clubs, but it looks like she also has to deal with a toxic f/f relationship.
I mean, I feel like I don't have to explain once you've seen that cover. We actually have YA novels with two women of colour in a romantic post on the cover! It's finally happening! It's also a queer hate-to-love story. Sana is the cheerleader and straight-A perfectionist. Rachel is the wannabe director who knows that Sana would be the perfect star for her movie, even though Rachel hates her. It's a romcom told in alternating viewpoints, and I want to be reading this now, please.
The Grief keeper by Alexandra Villasante (June 11th)
Marisol has also dreamed about visiting America, but she never expected it to be as a refugee. She is forced to flee from El Salvador, but she is sure her and her sister's request for asylum will be denied. In order to guarantee their stay in America, Marisol volunteers for a risky program where she has to bodily take on someone else's grief, while dealing with her own, and with her guilt about feeling that her relationship with Liliana was what put her family at risk in the first place.
The first Kim Reaper (tagline: "Part-time Grim Reaper. Full-time cutie") absolutely delighted me. The art is adorable, the plot is wacky, and I am so happy to see a character with a visible belly outline. It's cavity-inducing sweet, and I need that in my life, especially for queer women lit. Plus, this one is at a vampire island group date??
If anything is evidence that 2019 is the golden year of queer YA (so far), it's this blurb, which describes All of Us with Wings as a "mythology-inspired #OwnVoices debut" and a "post-punk San Francisco fairy tale," with a bisexual Latina main character. It sounds like a similar feel to Shadowshaper, so I'm excited to dive into this world.
Oof, look at that beautiful and creepy cover. There is still a pretty small number of sapphic horror YA, so this is much-needed. It's about Raxter School for Girls, which was put under quarantine a year and a half ago. The teachers have died from this strange disease, and it's changed the students' bodies to something unrecognizable. Now Hetty finds herself needing to brave the woods, warped by the Tox, to find her missing friend (girlfriend?). Body horror, boarding schools, creepy woods, a quarantined island, feminist horror, and an f/f romance. This sounds like the perfect October read.
I love Avatar and Korra, though I haven't read many of the books. This one I will be keeping an eye on, though, because former Avatar Kyoshi was revealed to be bisexual in the Korra graphic novels. I have no idea if this book about Kyoshi's life will straightwash or gloss over the character, but I'm optimistic!
IntersectionAllies: We Make Room For All by Chelsea Johnson, LaToya Council, and Carolyn Choi. Illustrated by Ashley Seil Smith (July 16)
Despite the fact that I'm a little bit outside of the target age range, I always look forward to seeing more queer picture books come out. This one looks particularly interesting, promising to represent "kids of all genders, races, sexualities, abilities, cultures, and origins," and teaches the meaning of making community.
Of Ice and Shadows (Of Fire and Stars #2) by Audrey Coulthurst (August 13)
Of Fire and Stars blew me away when it came out. Who can resist an opposites-attract story of two princesses falling in love? It also felt like the best parts of Tamora Pierce novels, and also scratches the itch of a queer Disney story. The first one was such a delight that I cannot wait to be able to continue on this journey. I want to learn more about this world and magic system, and to see what happens to this star-crossed couple.
Semper Augustus by Mackenzi Lee (sometime in 2019) [Cover Not Yet Released]
Mackenzi Lee is a YA author with a big fanbase, but I've never gotten around to reading any of her books yet. This one seems to be exactly the right place to start. It takes place in Holland during the peak of "Dutch tulip mania," which I find absolutely fascinating. The main character is a flower girl who is planning a con revolving around selling her mistress's father a fake Semper Augustus bulb, which would secure her and her brother's future. The only problem? She's in love with her mistress.
Fabiola & Ylini by Sarah Gailey (sometime in 2019) [Cover Not Yet Released]
I don't require a lot of convincing to pick up another Sarah Gailey book. River of Teeth—while not having a sapphic protagonist—was an amazing queer Western caper with hippos! But even if I'd never heard of Sarah Gailey, I would be putting this one on my TBR for the simple reason that the blurb promises "queer librarian spies." Need I say more?
And that concludes this entirely subjective list! If you have a sapphic title you're excited about that I've missed, please let me know in the comments! This nowhere near an exhaustive list, and I'm sure we'll be hearing about more books later in the year.
Looking for more? Check out: