10 Realistic Quotes about Relationships
People love quotes about love. But what if love for you isn't a linear, shiny thing, but something more gnarled and skewed? What if you find varied and ambiguous relationships just as interesting as those between lovers? Here are some brilliant novelists on complicated relationships.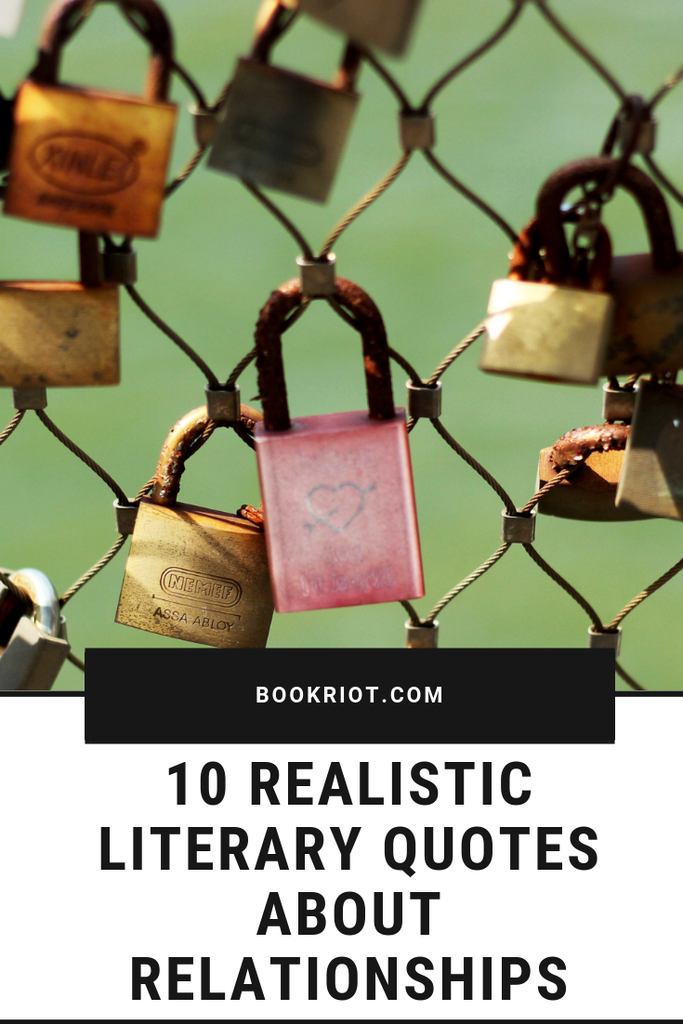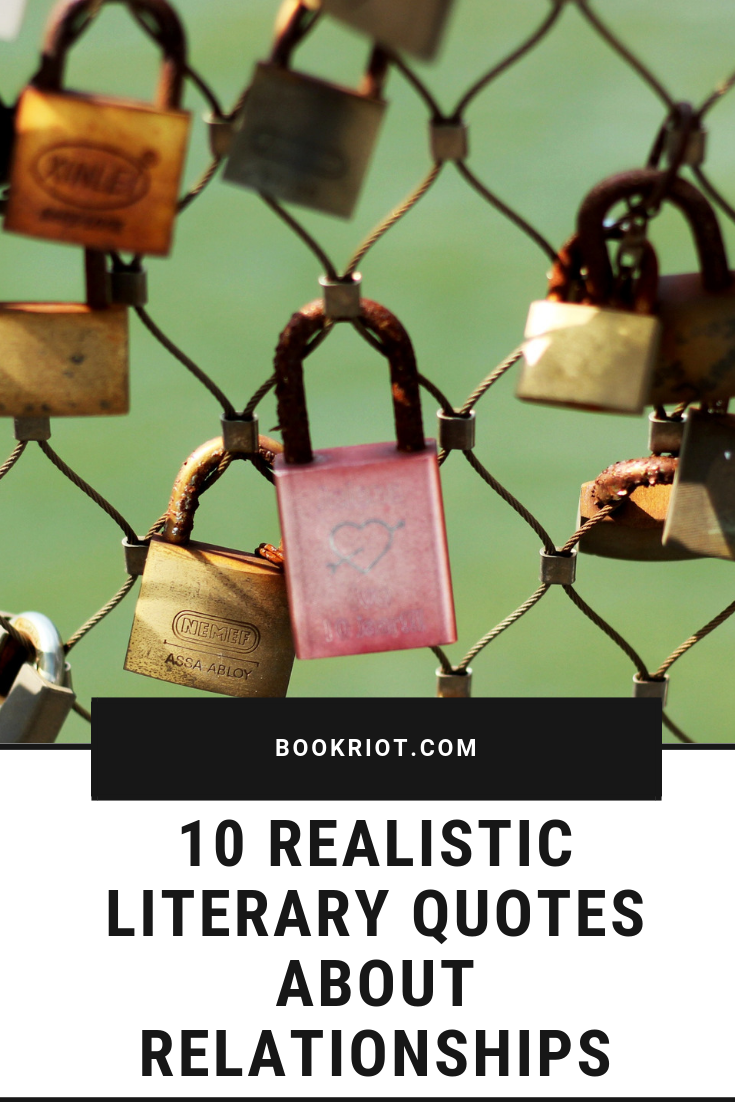 "I hate people like that, people you have to protect while they keep hurting you." —Marlon James, A Brief History of Seven Killings
"The nicest thing in the world you can do for anybody is let them help you…Don't get proud and say you don't need it or want it. That's a slap in the puss. Thing people like most in the world is to give you something and have you like it and need it." —John Steinbeck, Sweet Thursday
"Such a burden, inheritance." —Vanessa Hua, A River of Stars
"The greatest lie ever told about love is that it sets you free." —Zadie Smith, On Beauty
"Personal relations are the important thing for ever and ever, and not this outer life of telegrams and anger." —E.M. Forster, Howards End
"It was better to be alone than to be stuck with people who were supposed to love you, yet couldn't." —Ottessa Moshfegh, My Year of Rest and Relaxation
"Why do our minds fixate on the kinds of love we're not getting instead of the kinds of love we are?" —Lucy Tan, What We Were Promised
"If you don't make the decision to love, every day, it's an easy thing to forget." —Hanna Jameson, The Last
"It feels good to take care of them—the way it is possible to disappear inside someone else's need." —Karen Thompson Walker, The Dreamers
"People hate you when they know how much you want to be liked." —Jesse Andrews, Munmun
More roundups of literary quotes:
"Literary Quotes about Parenthood"
"22 Great Quotes about Reading and the Reading Life"
"45 Literary Quotes about Change"
We're giving away
five blind dates with books! Go here to enter
.