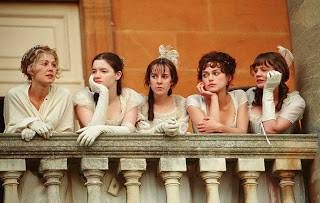 Classics
What Next? Three Books to Read After PRIDE & PREJUDICE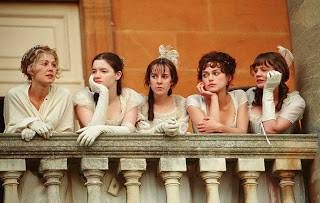 How does one even start to go about choosing recommendations based on a book like Pride & Prejudice? You can't step into a bookstore without tripping over adaptations of it, from North & South to Bridget Jones's Diary, from Pride & Prejudice & Zombies to Spank Me, Mr. Darcy. I blame the 1995 miniseries starring Colin Firth and Jennifer Ehle for the current popularity of Regency romances, and any Janeite worth his or her salt has read the original texts (probably more than once), seen the movies, read everything from fan fiction to fictionalized versions of Jane Austen's life, and possibly even decided to read books by Austen's contemporaries. When it comes to this novel, there are a bazillion books that try to cash in on readers' love for Pride & Prejudice (it was number two on Rioters' favorite fifty books of all the times), and even if you don't like P&P, chances are you've read something that was inspired by it.
The following books are ones that may not be considered part of the canon of Pride & Prejudice-related literature, but which I personally loved the hell out of and think every P&P fan should check out.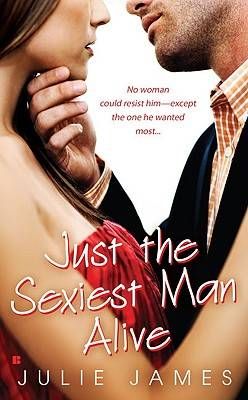 Just the Sexiest Man Alive by Julie James
Yes, it's a horrible title; but this contemporary romance novel is one of most creative adaptions of Pride & Prejudice I've ever read. Taylor is a high-powered sexual harassment attorney in Chicago who is thoroughly annoyed when her firm "asks" her to take a break from a career-making lawsuit to babysit celeb actor Jason Andrews. Jason is the highest-paid actor in Hollywood, has been voted the Sexiest Man Alive by People Magazine three times, and is a notorious playboy. Before she even meets him, Taylor decides to hate him, and their first meeting makes it easy for her to stick to her resolution. But naturally there's more to Mr. Handsome Rich Arrogant Guy than meets the eye.
I thought this was a great twist on Pride & Prejudice because Elizabeth and Darcy's initial aversion for one another isn't just about them fighting; Elizabeth looks down on the type of woman she believes would go after a type of guy like Darcy. As soon as she hears Mr. Darcy is wealthier than Mr. Bingley, she's determined to dislike him, and he makes it pretty easy for her to do so, just like Jason and Taylor. Throw in a bunch of film references (including a few lines from the 1995 P&P miniseries) and a Preston Sturges-esque romcom vibe, and Just the Sexiest Man Alive is irresistible.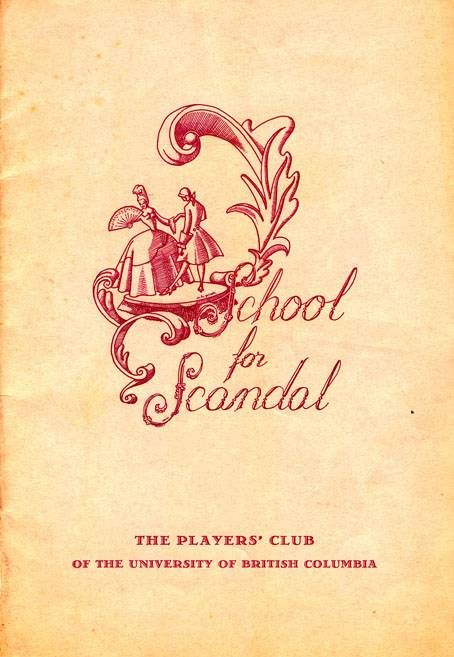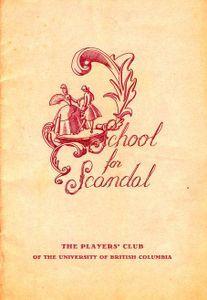 The School for Scandal by Richard Brinsley Sheridan
This 18th-century play reminds me of Dangerous Liaisons, only with a happy ending and written by an Englishman (read: more puns, less sex). Lord Peter Teazle believes his wife is having an affair with Charles Surface, a charming bloke who is constantly in debt. In fact, Charles is in love with Teazle's ward, Maria, and is trying to gather enough money to marry her; with no help from his brother, Joseph, who is also chasing after her. Meanwhile, Lady Teazle is hurt by her husband's suspicions and starts to consider having an actual affair with Joseph. All of this drama is brought to you by the scheming Lady Sneerwell and her lackey, Snake, who love to amuse themselves by manipulating people with gossip and then sitting back and watching their dreams die cruel deaths.
The School for Scandal shares similar themes with Pride & Prejudice. It's a comedy of manners about not judging people by appearances (Charles is considered a reprobate just because he's poor, while wealthy Joseph has a sterling reputation even though he's a horrible person) and the evils of gossip. There are also some great one-liners–my personal favorite was, "They murder characters to kill time." But by far biggest reason to read it if you're a P&P fan is the relationship between Lord and Lady Teazle, which is the heart of the play. Lord Teazle loves his vivacious, intelligent wife, but believes she married him just for his title and money. And probably to a certain extent she did, but she can learn to love him now that she knows him? I can't help but think that if Elizabeth agreed to marry Darcy when he first proposed, their marriage might have been like the Teazles'.
Okay, I am cheating a bit with this one, because it's actually not a book (unless you want to argue that an online exhibition catalog is a book, and I'm willing to make that argument). There are tons of non-fiction books out there about Jane Austen, but while they have their moments, none of them are what I would consider must-reads for Janeites and Janelites alike. The online exhibition What Jane Saw, on the other hand, IS something you have to check out.
On May 24th, 1813, Jane Austen saw a retrospective exhibition of Sir Joseph's Reynolds'–the most famous portrait painter in Britain–work in London. What Jane Saw recreates the exhibit, not just by listing the portraits but by virtually recreating the gallery, allowing you to "walk" through it the same way Jane Austen did. Filled with portraits of the most famous and infamous characters of Austen's time, from actresses to aristocrats, courtesans to military campaigners, the exhibit gives a good idea of just how portrait-mad the English were in the late 18th- and early 19th-centuries. The online catalog quotes Austen's wry observations about some of the people she "saw" on canvas, as well as background on the social and political atmosphere that created the first modern cult of celebrity. Probably the closest thing you can get to time travel, and incidentally one of my favoritest periods in art history.
____________________________
Sign up for our newsletter to have the best of Book Riot delivered straight to your inbox every two weeks. No spam. We promise.
To keep up with Book Riot on a daily basis, follow us on Twitter, like us on Facebook, , and subscribe to the Book Riot podcast in iTunes or via RSS. So much bookish goodness–all day, every day.