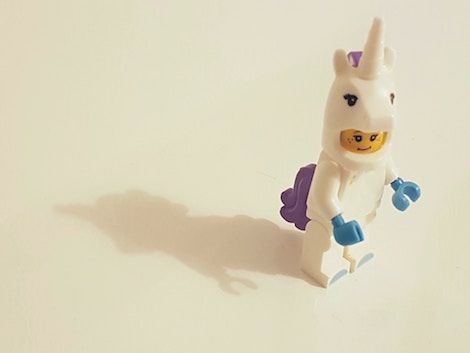 Lists
Unicorn Self-Help Books To Help You Find The Sparkle In Your Life
This content contains affiliate links. When you buy through these links, we may earn an affiliate commission.
Unicorns have been the popular mythical creature for years now, as our recent master list of unicorn books for children and teens can attest. Not to be left out, there is a burgeoning genre of unicorn self-help books for grown-ups now too!
Thus far, unicorn self-help books seem to be primarily coming from a white, heteronormative point of view. The closest book we could find from a non-white point of view is Tiffany Haddish's hilarious book of essays, The Last Black Unicorn, which isn't really about unicorns but is fun, so you may as well read it too. Plus, its cute unicorny cover would look great on your shelf next to any of the titles listed above.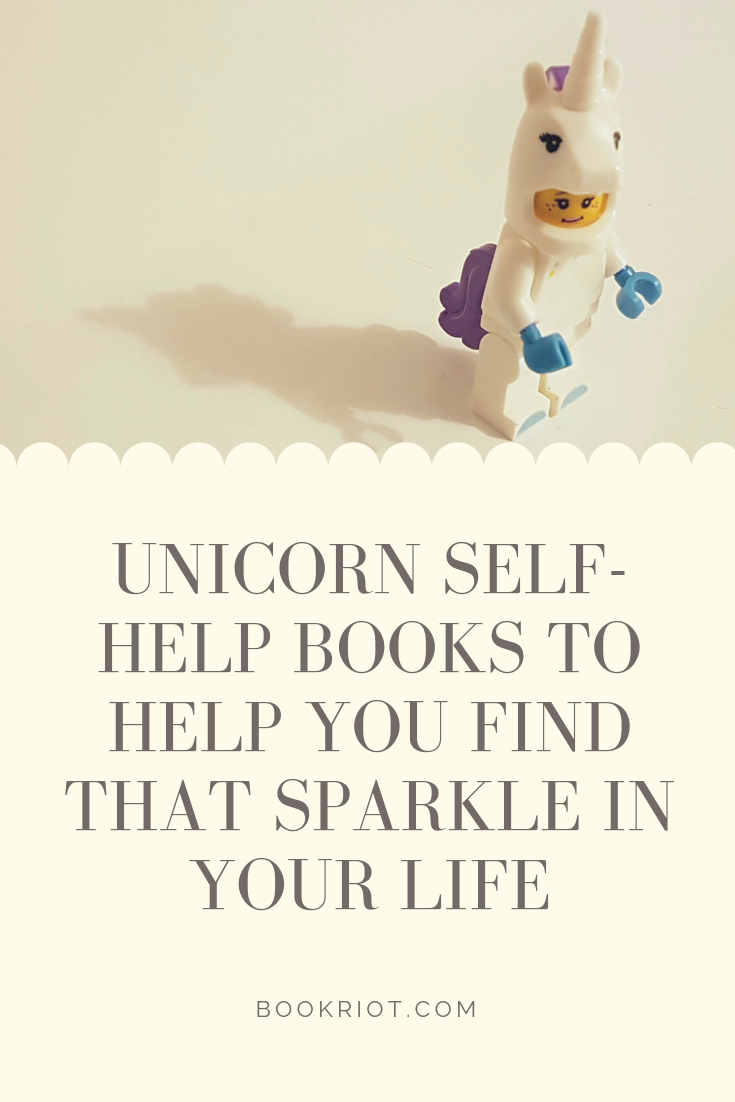 You don't have to be magic to harness the power of the unicorn. Bring some sparkle into your life with this guide to work, rest, and play—the unicorn way! Topics covered include how to harness your unicorn power, mystical methods to achieving your dreams, and more! When you're done, you'll be able to spot the stars and rainbows in everyday life and celebrate the real you—a magical, unique being.
Looking for some guidance on how to live a happy, sparkling life? Or just wondering which path to trot along? Look no further than Unicorn, the best (and probably only) four-legged, one-horned happiness guru. With enlightenment on every page, let Unicorn teach you how to hopscotch over all of life's trials to a place where the grass definitely grows greener.
Unicorns are rare, wonderful, shimmery creatures. A mascot for the millennials and a symbol of magical positivity, there is a lot we can learn from these fabulous mythical beasts. Be More Unicorn offers a dose of glittery escapism. It teaches you to let go by embracing your inner unicorn, and gain a deeper understanding of yourself and others. Unleash your playfulness and uncover the secret to positivity, through a collection of practical rainbow-colored tips, mystical exercises, and witty, whimsical quotes.
It's the little things we do for ourselves that make our day brighter…just like a unicorn's horns make it enchanting and different from anything else. Unicorn Your Life helps you discover your own brand of magic—whether it's a tasty treat, fresh flowers, or your favorite sparkly shoes—and assure you get more of it. This playful, mindful guide has quizzes, suggestions for creating perfect "unicorn spaces" at home and work, ideas for nurturing the positive relationships in your life, and strategies for unleashing the self-assured, confident creature that lives inside you!
This is a guide to life, creativity, and happiness that offers a very different way forward. Michelle Gordon explains why, in spite of all your best efforts, your life still doesn't live up to your vision of what it should be, and tells you exactly what you can do about it. In refreshingly down-to-earth language, she shows you how to harness all the self-knowledge you have gained from all those self-help books you've read, and actually start putting it to practical use.
In Unicorn Rising, holistic healer Calista explains the true symbolism and energy behind the Unicorns, why right now is a significant time for us to integrate with their healing power and what the Unicorns can do to help you on your soul journey. You'll learn to live your unique path, power, and purpose through releasing what's been hindering your creative expression, with the Unicorns as your tour guide on this magical, life-changing adventure.
Kirsten Riddle takes you on a spellbinding journey to better understand these mysterious creatures so you can live your life with energy and spirit. Captivating and timeless, the legend of the unicorn has existed in folklore for centuries. I Am Unicorn contains mythology, stories, spells, mantras, inspiring beauty tips, natural remedies, and vibrant, colorful recipes including unicorn toast, breakfasts, vegan bowls, and homemade frozen yogurt.
Turn your gray day with a chance of drizzle into a multi-colored carnival with this little book of quotes and statements that celebrate your awesomeness and will leave you feeling fierce, fabulous, and full of inspiration. Included within are amazing inspirational, uplifting, and empowering quotes by Oprah Winfrey, Frida Kahlo, Beyoncé, Helen Keller, and many more!
Looking for even more unicorn inspo? Check out our list of literary gifts for unicorn lovers!