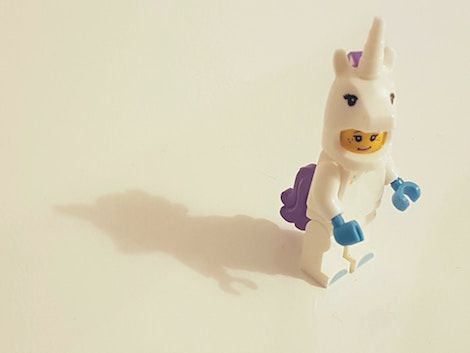 Literary Gifts for Unicorn Lovers
Love all things cute and sparkly? Then you'll want to pick up one or two or ten of these cute unicorn-themed bookish goods. If you find yourself at the intersection of loving books and loving unicorns, these literary gifts for unicorn lovers are for you.
The literary gifts for unicorn lovers below range from super affordable to quite pricey. But the things they all have in common: sparkle, shine, and love for the one-horned mythical creature.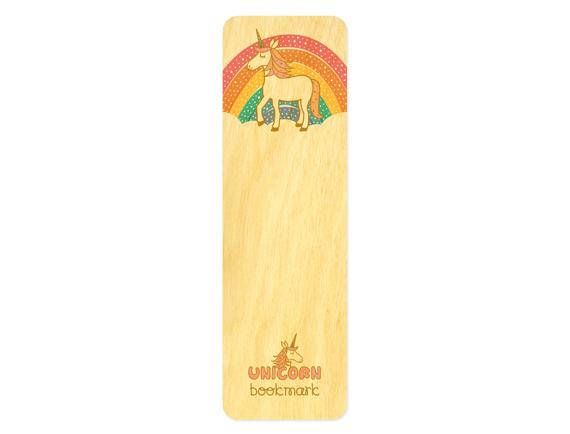 Wood unicorn bookmark, $5. Not only cute and colorful, but solid and hardy, too.
Children's unicorn reading cushion, $26. This little reading pal has a pocket for storing a book or two.
Book plate stamp with unicorn, $30 and up. For when you know your books have a tendency to walk from your shelves.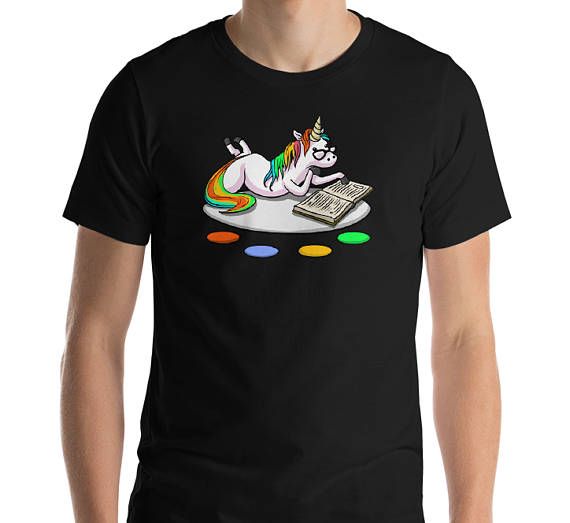 Reading unicorn tee, $22.50 and up. This fancy unicorn enjoys spending her time reading. #Relatable.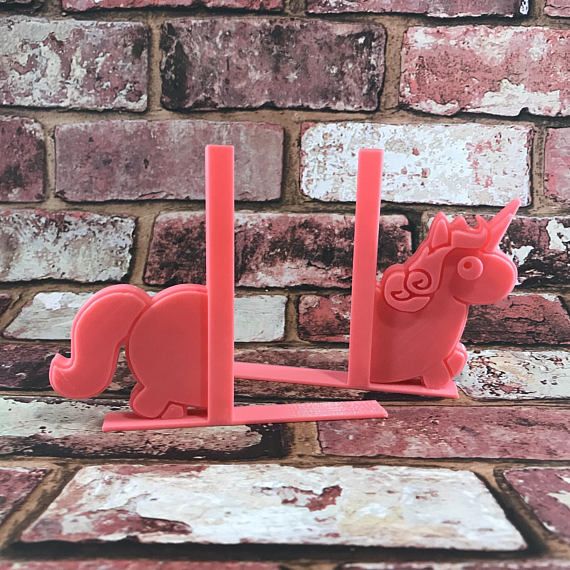 3D printed unicorn bookends, $14.50 and up. Not only is the unicorn adorably goofy, but being 3D printed, it's unique.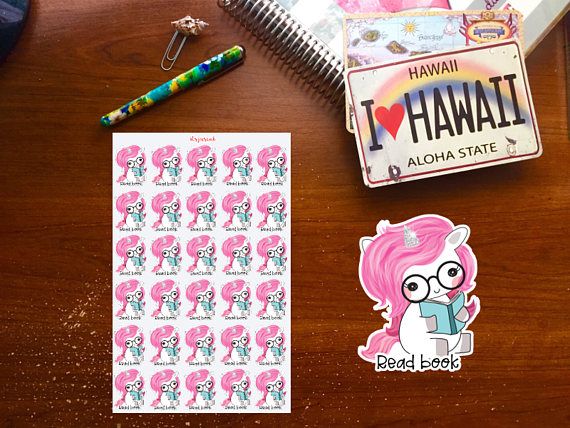 Unicorn reading planner/journal stickers, $2.50. For all of the bullet journal lovers out there.
Unicorn book tote bag, $20. Carry your books to and from your reading spaces in style.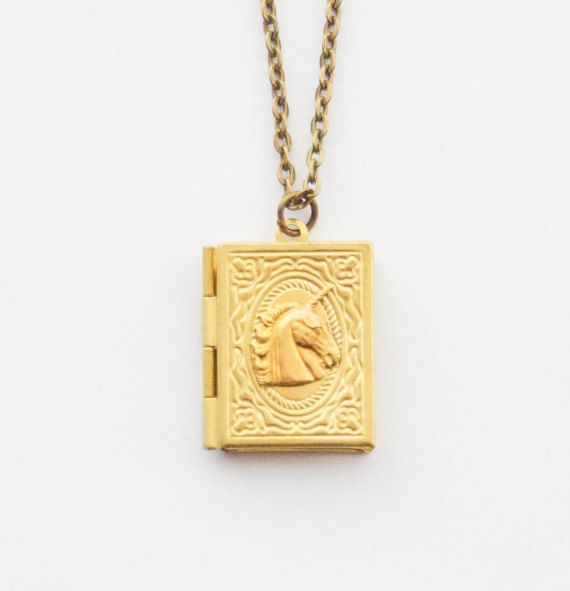 Unicorn book locket necklace, $35. You don't even need to put anything in the locket, since it's such a great statement piece on its own.
Unicorn notebook, $6.15 and up. The perfect notebook for tracking your reading.
Unicorn reading art, $10 and up. This is an adorable print, perfect for a library or children's bedroom.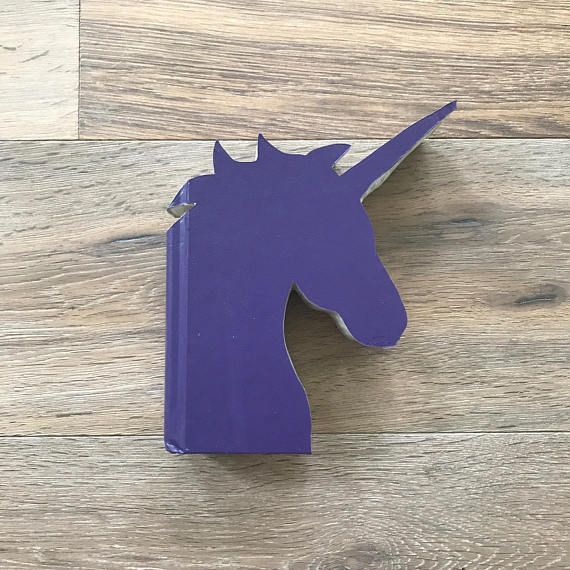 Unicorn carved book, $14. Imagine a pair of these on either end of a bookshelf.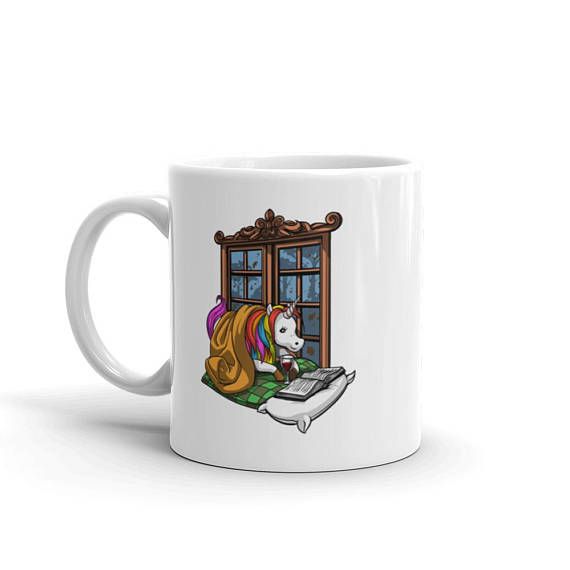 Reading unicorn mug, $15 and up. Who hasn't found themselves like this unicorn? Who isn't wishing to be this unicorn right now?
Unicorn paperback book cover, $9.50. Ever wanted to have a cover for your paperback? This would be a great one, and it would protect your books from the hustle of being toted around.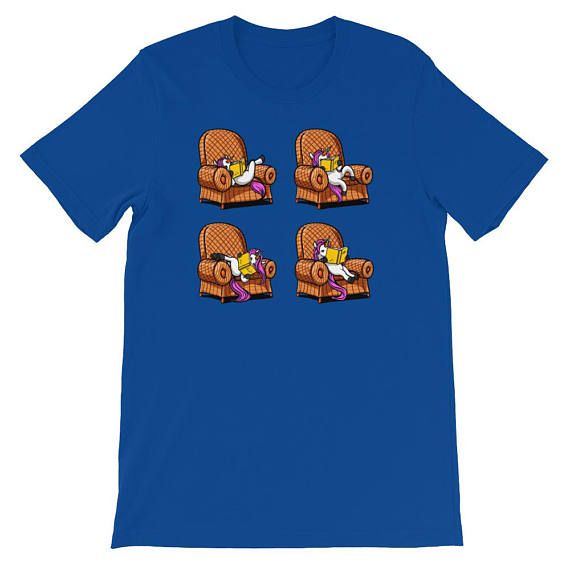 Lounging reader unicorn tee, $22.50 and up. Even unicorns can struggle to find the perfect reading position.
Unicorn bookmark, $5. Pretty!
Alice in Wonderland unicorn quote print, $11 and up. Sweet, whimsical, magical.
Unicorn book plates, $9 and up. Protect your books.
Brass vintage unicorn bookends, $127. These are for the big spenders, but damn, how drool-worthy are these?