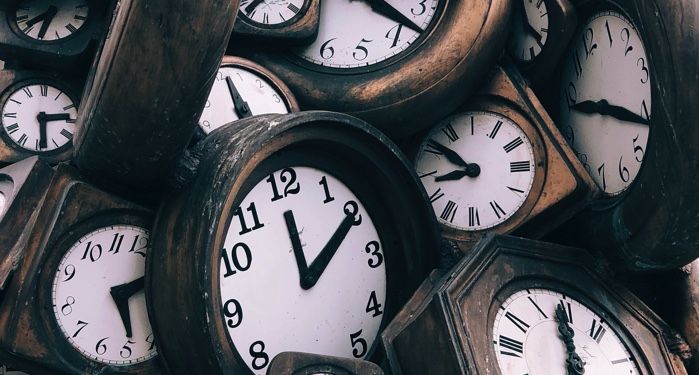 Lists
Get Me Out of This Day! 10 Time Loop Books to Make You Glad Tomorrow's Coming
This content contains affiliate links. When you buy through these links, we may earn an affiliate commission.
If you're a movie buff, you've certainly come across a time loop or two. Groundhog Day, Happy Death Day, and Palm Springs are just a few examples of this trope. TV is no different, with Supernatural, Russian Doll, and other shows devoting an episode or an entire series to the concept of repeating a day.
You know how it goes: a character wakes up, usually to a radio playing a song or the ring of a phone. They go about their day, showing their personal flaws or problems in their life. Maybe they're arrogant, maybe they're selfish, maybe they mess up miserably and hurt the people around them. But, then the day is over. It's time for bed.
Only, when they wake up, the same song is playing. Weird coincidence, right? But, then, their neighbor greets them the same way. Their best friend is confused when they say they feel like they've lived this day before. It's just deja vu. But moment after moment, the same things happen. They go to bed, thinking it was just a weird day.
Boom! The same song plays. They're living the same day, and this time it's not a coincidence. They're trapped! Now they have to set out to figure out how to break the loop and get back to living their life!
If you love reading about repeat days from the comfort of your linear time, here are ten of the best time loop books to make you happy tomorrow is coming.
10 of the Best Time Loop Books
---
I hope you enjoyed this list of best time loop books to make you grateful for tomorrow. If you like time travel books, try these 20 must-read time travel books to add to your TBR or these middle grade time loop books!