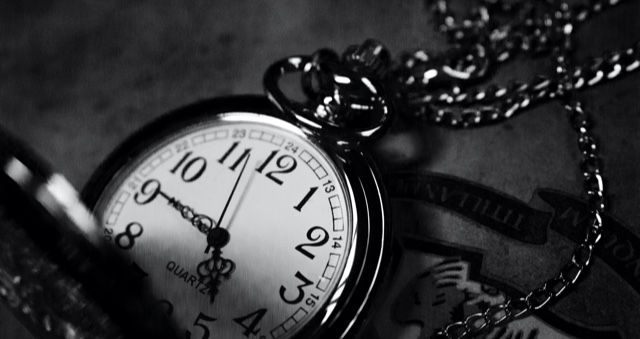 Lists
20 Must-Read Time Travel Books
This content contains affiliate links. When you buy through these links, we may earn an affiliate commission.
Hear me out, there's a sub-genre of sci-fi that that has a touch of anything you could ever want: time travel books. The best time travel books come in all packages: adventure, historical fiction, romance, social commentary, mystery, humor, poetry. It really has it all. So, if you can still recite the opening credits of Quantum Leap from memory, this list is for you. Enjoy these must-read time travel books.
Kin is a time-traveling agent from the year 2142 who gets stuck in 1990s San Francisco after a botched mission, and his rescue team shows up 18 years too late after he's already built a life for himself. Here and Now and Then has all those warm and fuzzy sci-fi feels with just the right amount of Doctor Who level angst. Kin dealing with the circumstances of time travel and the consequences it brings about is super compelling and emotional and so, so worthy of a Murray Gold score.
In the world of Another Timeline, time travel has been around since forever in the form of a geologic phenomena known as the "Machines." Tess belongs to a group called the Daughters of Harriett, determined to make the future better for women by editing the timeline at key moments in history. They run up against the misogynistic group called the Comstockers working towards the opposite goal. There's time travel, murder, punk rock concerts, nerd references, and an edit war. As Newitz recently said in an extra of their podcast, Our Opinions Are Correct, history is a "synthesis of good fuckery" and I can't think of a better phrase to describe this book than that.
There is a deadly flu pandemic in America. Polly's boyfriend Frank gets sick and she signs up for a one-way ticket to the future to work off the cost of Frank's cure. They agree to meet up in the future, but Polly is rerouted to a later time where America is divided and she has no connections and no money. This is a really gorgeously written and heart-wrenching story about time travel, dystopian society, the brutality of survival in an unfamiliar world, and a character study of a normal person dealing with it all.
Kindred by Octavia Butler
Dana is an African American woman celebrating her birthday in 1976 California when she is pulled through time to Antebellum Maryland. She saves a young white boy named Rufus from drowning and finds herself staring down the barrel of his father's rifle. She is pulled back to her present just in time to save her life, appearing back in her living room soaked and muddy. She is repeatedly pulled back to the past encountering the same young man. Over the course of these harrowing episodes, Dana realizes her connection to Rufus and the challenge she is faced with. This is a brilliant, thought-provoking, and intense book that is required reading for so many reasons least of which is time travel.
Alice Payne Arrives is a quick romp through time with some truly amazing female characters. Alice Payne is a half-black queer woman in 1788 England living in her father's deteriorating mansion. She's also a notorious masked highway robber and her partner is an inventor. Prudence is a professional time traveler from the 22nd century working fruitlessly to try and change one small event in 1884. The two women cross paths and work together to put Prudence's plan to end time travel in motion. This novella packs a lot of action and time travel goodness and there's a sequel called Alice Payne Rides. It also contains one of the realest lines of any of the time travel books I've read: "2016's completely fucked."
Charles Yu is a time machine repairman searching for his missing father, "accompanied by TAMMY, an operating system with low self-esteem, and Ed, a nonexistent but ontologically valid dog." He receives a book from his future self that could help him locate his father. The book is called How to Live Safely in a Science Fictional Universe and he wrote it. Hi, this book is super cool, fun, clever, and weird in the best ways. It has the highest distinction I can give a sci-fi book and that is warm and fuzzy.
Four female scientists invent time travel in 1967. One of the scientists, Bee, suffers a mental breakdown just before they're about to go public with their findings. The other three exile Bee from the project to save face. Fifty years later time travel is a normal part of life and a huge business. It's regulated by the Conclave, founded by three of the original scientists, which seeks to self govern all aspects of time travel. The Psychology of Time Travel serves up time travel with a locked-door mystery and the payoff of alternating perspectives and timelines slowly coming together.
At the moment of his death on a Napoleonic battlefield, Lord Nicholas Falcott wakes up in the 21st century. He's recruited by a time travel agency known as The Guild for training. Julia Percy lives in 1815 England and after the death of her grandfather seeks to find her place in a world where meddling with time is commonplace. There's a whole lot going on here: romance, betrayal, double-agents, and drawing on emotion to facilitate time jumps, leading to my favorite line: "Though really they were probably both insane. Two grown men dressed up like Mr. Darcy, holding hands behind a tree, trying to pull themselves by the heart strings back to the long ago."
Blue and Red are fighting on opposite sides of an endless time war. They begin to exchange letters on the battlefield, first as a boast, then as an exploration of friendship across enemy lines, and finally as a romance. I have previously described this as "poetic sci-fi realness." I could be more professional and say that this is an epistolary work of rival agents forming a bond despite their opposition, but like I can't okay. This book is so intricate and beautiful and the letters are not on paper, they could be in the dregs of a teacup or the rings of a tree, and I'm not crying you're crying.
Tom is a misfit in a utopian world, and he goes back in time and accidentally screws up the future. This mishap leaves him stranded in our 2016, but what we think of as the real world is a dystopian wasteland to Tom. He eventually finds different versions of everything he knows and maybe even his soulmate. Tom has to decide whether to fix the timeline and bring back utopia or live in this new version of the world he's created. Probably me as a time traveler, tbh.
The Fire Opal Mechanism is technically a sequel to The Jewel and Her Lapidary, but it can definitely be read as a stand-alone. Ania is a librarian at the last university desperately trying to save as many books as she can. All the other universities have fallen to the Pressman, an extremist group bent on destroying all the world's books and replacing them with a generic, self-updating compendium available to everyone regardless of economic class. Jorit, branded a thief, is on the run just trying to survive long enough to afford passage on a ship away from all these problems. They team up and inadvertently discover time travel, but will it help them fix the present? This is really beautifully written, especially the passages about books: "Touching a book, for Ania, was like touching a person's fingertips across the years. She could feel a pulse, a passion for the knowledge the book contained."
The Silver Wind is a series of stories linked by the character Martin Newland. Each story is like an alternate universe brought about by time machines and time travel. As Allan describes on her website: "While the overarching theme of this book might properly be found in Martin's struggle with infinity, its individual chapters deal with those small acts of creative defiance that determine our transcendence of ordinary mortality." A thoroughly thought-provoking déjà vu experience.
Anne Gallagher travels to Ireland to scatter the ashes of her beloved grandfather. She is pulled back in time to the Ireland of 1921 and is mistaken as the long-lost mother of a young boy. She assumes this identity and is drawn into the lives of those around her and the political unrest of the time. It's a historical romance perfect for fans of Outlander.
What if time travel fell into the hands of a criminal? The Shining Girls is the story of serial killer named Harper Curtis who stumbles upon an abandoned house in Depression-era Chicago that allows him to travel in time. He chooses his victims and visits them at different times of their lives before returning for the kill. Kirby survives Harper's attack and, along with a former homicide reporter, tries to unravel the mystery before anyone else dies. This book is wild, W-I-L-D. There's a lot of violence, so it might not be for everyone, but it's such an interesting take on the time travel story.
Set in the near-future, Rebecca works in the customer support department of the dating site where she met her husband Phillip. He is a scientist building a causality violation device (definitely not a time machine!). But Rebecca can't help but feel that there's something wrong with the present. So, this is kind of about living with technology and kind of about relationships and overcoming tragedy and also time travel. Intelligent and poignant but make it sci-fi.
Starting out with an FAQ guide to your rented time machine, How to Invent Everything humorously goes through the history of well, everything. From how to determine what time period you have landed and are now stuck in to inventing language and electricity it's a very Hitchhiker's Guide-ish look at history presented as a guide for creating the things you'll miss when you're stranded in an earlier timeline than your own.
It's 1937 and Joe Reynolds is a hard-working railroad man at Grand Central Station. Nora Lansing is an aspiring artist and the last thing she remembers is her train crashing in 1925. They meet at the big clock and Joe walks Nora home, but she disappears in the street. She reappears one year later and meets Joe again. Realizing she's jumping in time and trapped in Grand Central for mysterious reasons that might have something to do with Manhattanhenge, Nora and Joe try to unravel the mystery before she disappears again. For me this was a time travel books mashup of The Clock meets Kate & Leopold meets Gentleman in Moscow and I was very about it.
TimeKeeper takes place in an alternate Victorian world where time is controlled by clock towers. Danny is a young clock mechanic enamored with his new apprentice, who turns out to be the Enfield clock spirit, Colton. Bombings at other towers start to occur and broken clocks mean the towns they oversee will be frozen in time. The romance between Danny and Colton is very adorable and the race against literal time is an exciting backdrop. It's the first in a trilogy.
If you're a time travel fan then this sentence from the publisher's summary is sure to get you excited, "World-renowned paleontologist Richard Leyster's universe changed forever the day a stranger named Griffin walked into his office with a remarkable job offer…and an ice cooler containing the head of a freshly killed Stegosaurus." Time travel allows a group of scientists to go back and study dinosaurs up close in their natural environment. If you are now humming the Jurassic Park theme, please know, So. Am. I.
There is so much going on in this whirlwind adventure that if you blink you'll miss a major plot point. Just One Damned Thing After Another is just the first book in a series of the adventures of St. Mary's Institute of Historical Research as they rattle around through time trying to answer history's unanswered questions. There are currently 11 books published and forthcoming and a ton of short stories that fill in the blanks between adventures. Taylor also has a spinoff time travel series, The Time Police, with the first book just out called Doing Time. It follows three hapless new time police recruits as they try to keep the timeline straight.
---
Looking for more of the best time travel books? Check out these timey-wimey posts:
7 of the Best Alternate Timeline Books