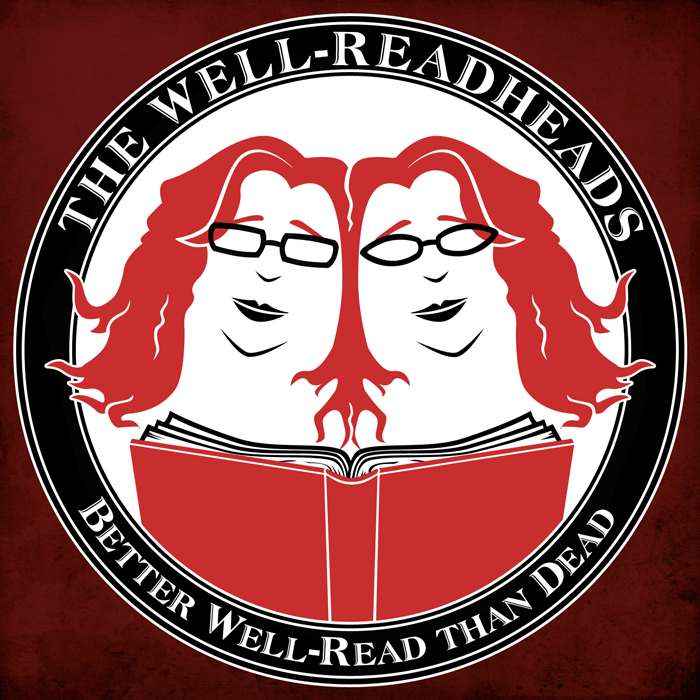 Fiction
The Well-Readheads' Year in Books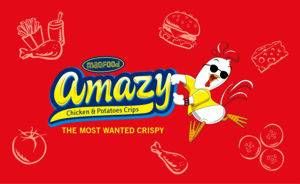 RJS: Reunited and it feels so good! I've called you out of your book cave today, Muffin, so we can talk about our favorite books of the year. I don't know about you, but I've had a killer reading year, filled with squeeing and underlining and OMGYOUHAVETOREADTHIS-ing. Ready to break it down?
LH: I am so ready to talk about books I am going to burst. My reading year has been AMAZY. (FYI: Amazy is a combination of 'crazy' and 'amazing,' which I thought I invented, but when I Googled it, it turns out it's the name of an Indonesian fried chicken franchise. True story: Their slogan is "The Most Wanted Crispy." Don't care – I'm still using it.) Anyway, back in June, we did a round-up of our favorites from the first six months. And now we're going to talk about the second half of our reading year
RJS: June feels like so far away, I can't even remember what I put in that first round-up. I'm not gonna lie, there might be some repeats here, but only because the books are so good that they deserve to be talked about incessantly. In a good way. Not like we could ever be annoying talking about books. Let's start with the numbers. What's your year-end total going to look like you, you book-hungry woman?
LH: Oh no, a public shaming! I was shooting for 250, but it looks like I'm going to end between 210 and 220. My year got crazy busy, but it's all been awesome.
RJS: I'mma need a minute to wrap my head around how this could ever be shameful. I'll be landing right around 100, which is where I always land, no matter what I do or how I change up my reading habits. I'll try not to feel insecure about the fact that I'm drawing on a pool half the size you're drawing on. On the upside, a HUGE percentage of the books I read this year were great. I remember ending 2011 feeling like it was sort of a "meh" year for books, but 2012 has been radtastic.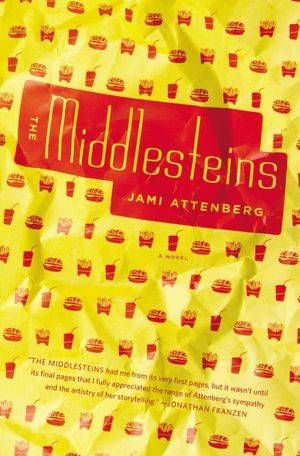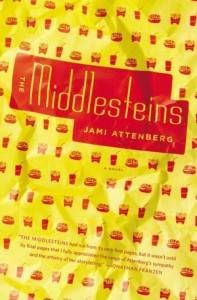 LH: Fo sho. I loved even more books in the last six months of this year. I'm just going to start spouting them off, starting with The Middlesteins by Jami Attenberg. This is a fantastic unmooshy look at a family, centered around the group's obese matriarch. I loved it so much. And it's driving the sales of Chinese food the way The Avengers drove sales of shawarma. Well, close to it.
RJS: I haven't read that one! Seating Arrangements by Maggie Shipstead made me want to tie a cardigan around my shoulders, move to the Cape, and start going by "Buffy." Summery and fun without being fluffy, it was just the scandalicious, socially satirical read I wanted for vacation.
LH: I loved that one, as well. And a few more great debuts that I loved: How To Get Into the Twin Palms by Karolina Waclawiak, about a woman who desperately wants to get inside the Russian nightclub she spies on from her balcony; Love Slave by Jennifer Spiegel, about an office temp in 1995, who writes a column for an alt weekly that details her journey through the possibilities of love; and Shine Shine Shine by Lydia Netzer, which – I love explaining this premise – is about a bald pregnant housewife who is stuck dealing with her autistic son and dying mother while her husband is on a space shuttle trip to populate the moon with robots. When people say it's all been done before, I emphatically wave this book. Oh, and The Danger of Proximal Alphabets by Kathleen Alcott, about a relationship between a woman and two brothers. It's a wonderful book – even just saying the title is wonderful.
RJS: Co-freaking-sign for Shine Shine Shine. Now, I'm pretty hesitant to say that a book changed my life, but Quiet by Susan Cain re-framed how I think about my personality and gave me a whole new perspective on how I work and how I socialize. Also, Alibis: Essays on Elsewhere by André Aciman is incredible. It technically came out in 2011, but I don't care. I'm sneaking it in here because I've never read anything that nailed so perfectly what it is we're looking for when we travel.
LH: In the nonfiction category, I have to say Full Body Burden by Kristen Iversen gave me chills. It's about how Iversen grew up near the secret Rocky Flats nuclear facility in Colorado, and all the terrible things that happened both at the facility, and to the area and its inhabitants (both two and four-legged.) Also, Brain On Fire: My Month of Madness by Susannah Cahalan made me feel like *I* was going crazy. Cahalan had a dangerous, undiagnosed illness in her brain that made her start acting like she needed to be institutionalized. Seriously scary, eye-opening stuff, these books.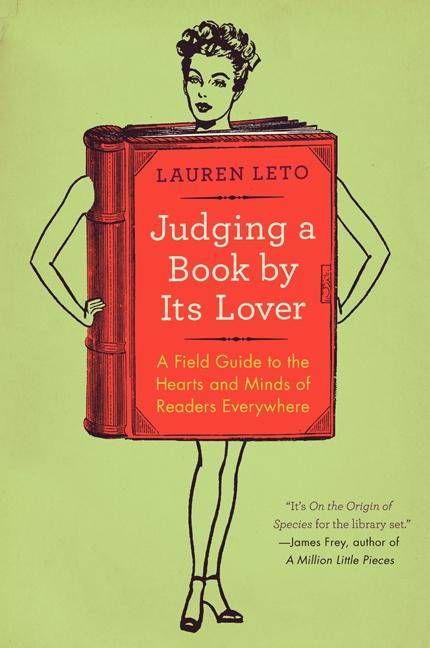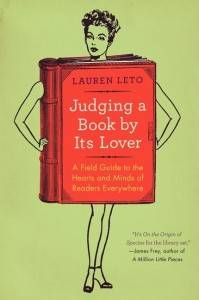 RJS: I burned through Brain on Fire as well, with equal parts fascination and terror. On a much lighter note, I really loved Julie Klam's Friendkeeping, a collection of essays about making, keeping, and occasionally losing friends. It's warm, funny, insightful, and exactly what I want from a book like that. And in the books-about-books category, Lauren Leto's Judging a Book By Its Lover gave me ever so many nerdpurrs.
LH: I heart Julie so much – she's so damn funny. Another humorous book I loved this year was How Not To Read: Harnessing the Power of a Literature-Free Life by Dan Wilbur. Dan lists a bunch of reasons why you shouldn't read another book…after his. It's very funny. And it doesn't really pose a threat to books, because you can't take Dan seriously. I mean, c'mon – he lives in a hollowed-out tree in Central Park, pursuing his lifelong dream to be a house-elf. Or maybe he's a comedian. One of these things is true.
RJS: I guess that's sort of self-help, like, if you need more free time because you read too much? On a more serious note, and probably the first time a self-help-y book has ended up in my year-end favorites, Brené Brown's Daring Greatly deserves to be talked about. Really excellent insights, based on years of social work and research (hooray for data!), about taking risks and going "all in" in our friendships, relationships, and work lives. I can't stop recommending it.
LH: I have heard great things about it! I am now going to rattle off a whole slew of titles technically considered as books for a younger audience, but are AMAZING reading for all ages: Shadow and Bone by Leigh Bardugo, The Girl Who Fell Beneath Fairyland and Led the Revels There by Catherynne Valente, Seraphina by Rachel Hartman, Unwind by Neil Shusterman, Liar and Spy by Rebecca Stead, The Year of the Beasts by Cecil Castellucci and Ask the Passengers by A.S. King. I loved all of these so, so much.
RJS: Ask the Passengers is the only YA I read this year–King tends to be my one YA pick every year–and damn. I read a bunch of short story collections I loved this year. My turn to rattle! Megan Mayhew Bergman's Birds of a Lesser Paradise takes the cake. Then there's Diving Belles by Lucy Wood–creepy and atmospheric and nearly perfect. Junot Diaz tore my heart to pieces with This Is How You Lose Her. Oh, and The Paris Review's Object Lessons collection was wonderful!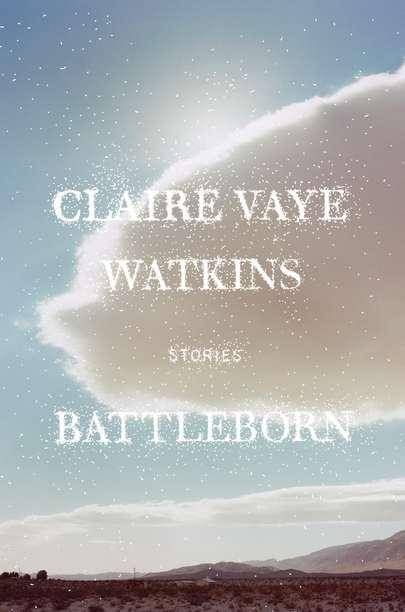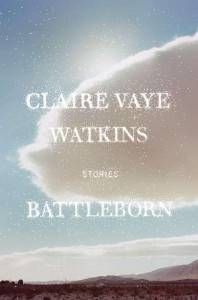 LH: I was going to do short stories next, and yes, Megan was on it! I loved the Diaz, as well, and holy cats did I love Battleborn by Claire Vaye Watkins. We're running out of space, so lemme throw a few more at you real fast: May We Be Forgiven by A.M. Homes, The Lighthouse Road by Peter Geye, The Dog Stars by Peter Heller…and I just want to publicly announce that the new Kate Atkinson that comes out in April, Life After Life, is SO amazing. Truly, it's brill, and if it doesn't sell tons and tons of copies next year, I will eat James Patterson. That's how strongly I feel about this book.
RJS: More that I loved: The Yellow Birds by Kevin Powers–a perfectly taut, incredibly affecting novel about the Iraq War. How to Think More About Sex by Alain de Botton–it isn't so much about thinking MORE about sex as it is about thinking about sex more effectively/healthily/adaptively. Magic Hours by Tom Bissell–excellent essays about creativity and the creative life. Home by Toni Morrison–not my favorite of her oeuvre but still fantastic, and re-reading all of her earlier novels in the run-up to it was a defining experience in my reading year. I'm sure there are more, but these are stand-outs. My current pick for Early 2013 Release That Needs to Be a Big Fucking Deal is Fiona Maazel's Woke Up Lonely (Graywolf Press, April). It's, well, it's everything I want a novel to be.
LH: Okay, my little ginger kitten, to recap: SQUEEEEEEE SQUEEEEEEE WE LOVE BOOKS!!!! That about cover it?
RJS: Girl, you know it does. Until 2013, The Well-Readheads are over and out. *drops mic*
LH: *fist bump*