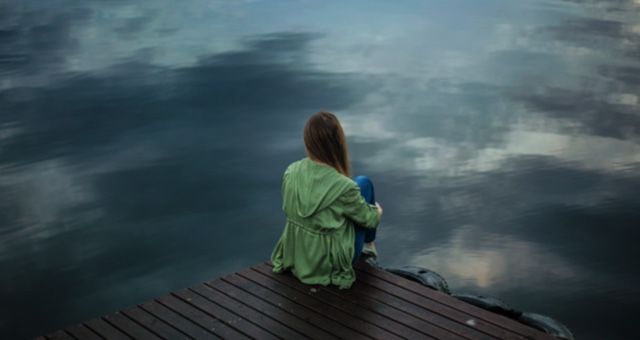 Lists
The Books That Helped Me Accept My Introversion
This content contains affiliate links. When you buy through these links, we may earn an affiliate commission.
I have not always been so accepting of my introversion. I had to rely on books to tell me that it is okay to be alone, and it was indeed books that helped me accept my introversion.
The truth is, when you are a child or a teenager, everyone seems to tell you that being shy and kind of a loner is a bad omen. Except it is not, but you do not get that until you are an adult. Sadly, this still happens today because our society is so prone to prioritizing teams, working together, playing together, and so on. When you do not have anyone to help you through the process of being different, books are your guides.
Fangirl by Rainbow Rowell
This was the first time I came across a character who was anxious about meeting other people. Cath is 18 years old and she arrives in college completely clueless. Since her twin sister kind of abandoned her to make new friends and experience new things, Cath feels absolutely out of her comfort zone. I totally related to Cath and remembered my first months of college when I was reading this book. The sensation of entering a big room and feeling everyone is looking at you, the anxiety that settles in your stomach when you meet someone special – these are all very accurate and relatable situations.
The thing is, when these situations happen to you, you just feel you are the only one experiencing them. At times, I used to feel I was the big weirdo in the room and that no one else actually knew what I was going through. But when you read about it, and see another person – even if it is a fictional one – living those situations, there is this click. Suddenly, you are not the only one.
I first saw Susan Cain talking about being an introvert in her TED talks on YouTube. I was in shock and really excited because I had never seen anyone addressing the matter so openly. Up until then, and especially in the country where I come from, no one ever talked about what it was like to be introverted. And seeing someone voicing everything I felt in public was such a sensation of empowerment.
What I really like about this book is the fact that Susan Cain does not just limit the conversation to the introverts' experiences. She actually addresses the big elephant in the room – how our society is built to accept only the extroverts. And why is that? Why are there so many introverts around us and why have they been so disrespected by society? She even goes further to uncover the root of such an issue. This is definitely one of the top books that made me accept my introversion.
In this book, Salvador is a shy teenager, angry at the world and at himself. He questions everything, he is sensitive, and he's kind of a loner. Things I totally relate to. Throughout the novel, we watch the constant doubt about who he is being unravelled. As senior year approaches, Sal gets anxious thinking about college ahead. And who does not stress about the future? I know I do – all the time. Suddenly, Sal sees this anxiety manifesting as anger and he finds himself wanting to hit people.
I mean, we all react differently to what life throws in our way. As an introvert, I have had my fair share of anxiety and in all crises, I have reacted in different ways. Also, Sal's continuous search for who he is puts us all in our teen years. Even in our 20s and 30s, we are still trying to figure out who we are, so who does not relate to that?
I loved Maya Vidal's narration in this book. For me, it gave me perspective. We see how Maya's life was far from being easy – she fell into a life of drugs that pushed her to crime and even prostitution, something I cannot imagine in my own privileged life. Through her flashbacks, we can watch what she had to endure and how she is slowly changing in the present moment – while taking refuge on a remote island off the coast of Chile. By now, you all must have figured it out: I love all coming-of-age stories, especially those where the main characters find themselves. So, Maya's evolution and redemption really put a smile on my face.