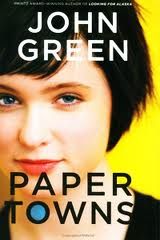 Fiction
The Book Riot 50: #48 Beyond Sparkly Vampires: YA for Lit Snobs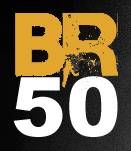 To celebrate Book Riot's first birthday on Monday, we're running our best 50 posts from our first year this week. Click here for the running list. This post originally ran October 1, 2011.
____________________________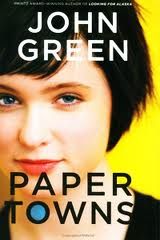 Young Adult literature (YA) has notoriously gotten a bad rap from those readers who like to think of themselves as "literary" and "educated." They consider YA to be beneath them, beneath their reading level, and not nearly complicated or smart enough to challenge them. Let's call a spade, a spade. They're literary snobs. And they would never deign to read YA.
Consider this post a shot across the bow of that argument.
YA has often been pigeonholed by its worst examples, Stephenie Meyer's Twilight saga being front and center on that list. The genre of YA however is as wide and as varied as adult literature; most people – and definitely most "literary snobs" – wouldn't put Dan Brown, or even Anne Rice since we're talking vampires, in the same category as Margaret Atwood, John Updike or Jeffrey Eugenides. The "YA" label contains work as diverse as the "fiction" label, and I would argue literature marketed as YA is devalued by the larger reading (and non-reading) population because we've all apparently forgotten what it's like to be a teenager. I don't know about you, but I have a tough time relating to characters like Rabbit Angstrom or Jean Valjean. YA is in the unique position to be wholly about a period in life that we've ALL experienced.
As a subset of children's literature, the only thing binding the books classified as YA is that they're all about and/or from the point of view of teenagers. And they are, by and large because of that similarity, undeniably relatable. Twilight was popular with women across a huge breadth of age ranges because, at its heart, it was a romance between a girl who was self-conscious and awkward and a guy who was unattainable and said all the things teenage girls (and – let's be honest – women in general) wanted to hear from the boys they crush on. It's highly relatable and fantasy fulfillment.
That's not to say the writing is good – but then men that read Tom Clancy or Dan Brown aren't there for the quality of writing; they're there for the fantasy fulfillment too. The YA categorization now includes classics like The Catcher in the Rye, This Boy's Life, The Outsiders, A Tree Grows in Brooklyn and many more.
So the point of this diatribe is simple: there is YA for everyone, even literary snobs.
You might not even be aware that the book you're reading right now was marketed as a Young Adult book. For example, The Book Thief by Markus Zusak was originally shelved under YA when it was first published, but as the buzz behind it grew, it began being pushed toward adult readers and has now seen a huge increase in readership from people over age 17. The recently-published Miss Peregrine's Home for Peculiar Children by Ransom Riggs is also sold in the YA section, but it's also getting a lot of positive traction among adults. Those (and the classics I named above) are a few titles you might be familiar with.
But here are several more you probably haven't heard of that will get your little literary snob brains buzzing:
If you liked Skippy Dies by Paul Murray, you should read…Paper Towns by John Green. Pretty much everything Green writes is perfection – realistic, funny, attuned perfection. He writes male teenagers in a way that doesn't make them seem like foreign, unreachable blobs. His characters are vulnerable and imperfect – they make stupid decisions sometimes, but they're real choices that sometimes work out and sometimes don't. Paper Towns is an exceptionable example of Green's prowess, but you can't go wrong with any of them. (Also try: Perks of Being a Wallflower by Stephen Chbosky)
If you liked Curious Incident of the Dog in the Nighttime by Mark Haddon, you should read…Marcelo in the Real World by Francisco X. Stork. I'm still trying to figure out how one of these books was sold as an adult book and one was sold as a YA book. The tone and point of view in Stork's shortlisted novel is remarkable, not just for its poignancy, but for it's generosity in portraying an autistic character – not once does Marcelo feel like a stereotype or an agenda. (Also try: The Absolutely True Diary of a Part-Time Indian by Sherman Alexie)
If you liked The Handmaid's Tale by Margaret Atwood, you should read….Delirium by Lauren Oliver. Atwood was writing dystopian fiction before it became a buzzy, YA trend, and Delirium fills very large shoes and fills them well. Premised on the idea that "love" is a disease of the mind, Delirium throws your expectations of a main female character out the window: not only does she NOT want to fall in love, she actively counts the days until she'll be "cured." (Also try: Matched by Ally Condie)
If you liked Lysistrata by Aristophanes, you should read…Shut Out by Kody Keplinger. I admit, this is a stretch, but Keplinger (at age 20) wrote Shut Out as a retelling of the classic Greek play. If you're not familiar, the story is essentially this: the women, having had it up to here with their men's pig-headed activities, go on strike. Like a "no one's getting lucky tonight" kind of strike. Keplinger takes the setting – originally an Athenian civil war – and updates it to a modern high school. Now tell me that set up isn't universally funny-in-the-making. (Also try: Jane by April Lidner – a retelling of the classic Jane Eyre)
Have I inspired you yet? There are plenty more examples of excellent YA literature (and expect me to highlight more of it here at Book Riot). Admittedly YA does have it's example we'd rather not lay claim to – but then you've got Nicholas Sparks. Let's call it even, shall we?